10 Rockin' Game Day Recipes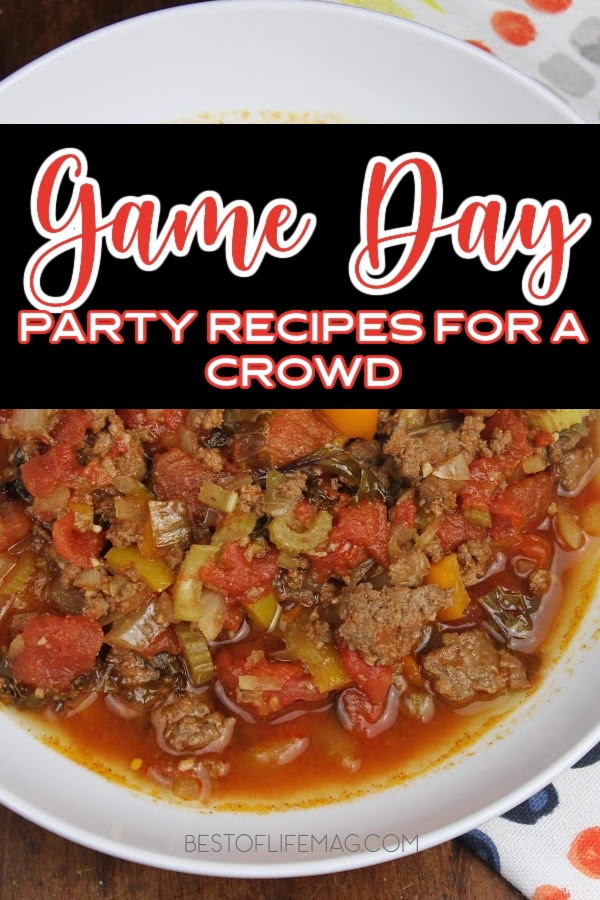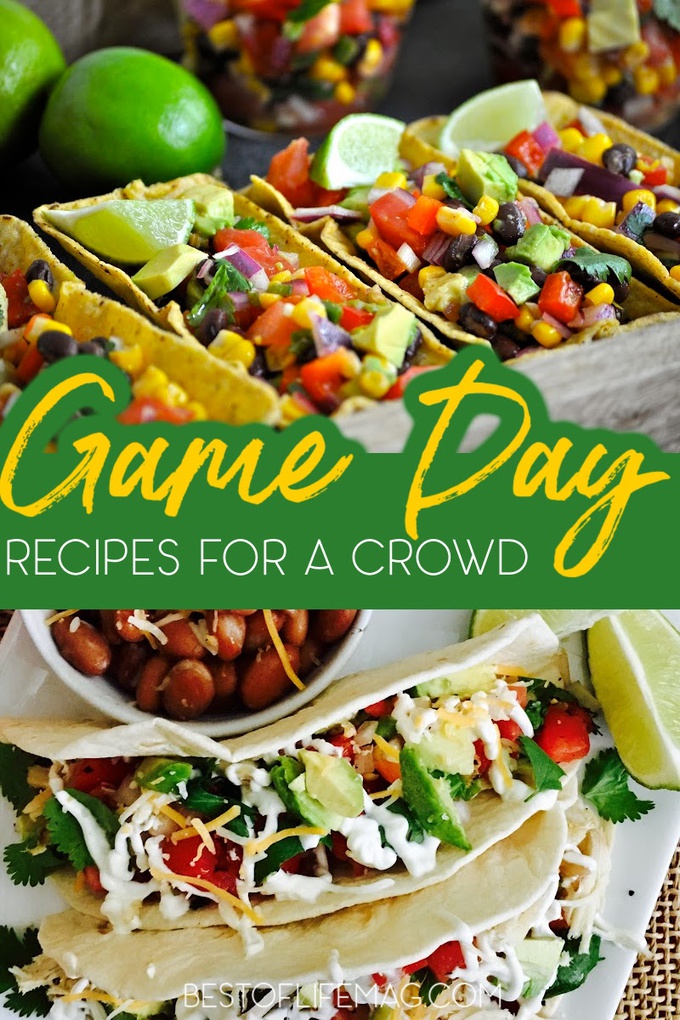 Football season is here and that means fun-filled weekends and evenings! Friends, food, and football games await and I always find myself searching for game day recipes that are great for hosting gatherings or taking to someone's house for the big game.
Regardless of what sport you enjoy watching, game day for any of them is always fun! These game day recipes are easy to make and will satisfy any taste bud! The goal when hosting any sort of party is to have a variety of foods available.
Not everyone will like the tacos you make and that's okay. You just need to be sure there is something they can enjoy instead. That is why having so many recipes is important. Variety is the spice of life and the life of a party. But not all food is created equal.
You may need to time things out to ensure the food doesn't go bad but you also don't want to be spending the entire game cooking in the kitchen. It's all about timing. You can make some of the dips ahead of time and refrigerate until they are needed. Then, focus on the main courses on the day of the game. It's that easy.
Crockpot Black Bean Dip Recipe | Slow Cooker Cheesy Bean Dip
Black Bean Salsa with Avocado Recipe
Goat Cheese Guacamole Recipe | Simple Guacamole Recipe
Beanless Crockpot Chili Recipe | Beanless Turkey Chili
Shredded Chicken Tacos Crockpot Recipe (Dairy Free & Ketogenic)
Rockin' Game Day Recipes
What makes a recipe a rockin' recipe? The recipe should be easy to put together but also taste amazing. Something you can toss together in a short period of time but also looks like it took you days to complete it properly. These recipes achieve that and then some.
In fact, some of these recipes are Crockpot recipes which means you can set it and forget it. You can even serve them up in the ceramic pots that are inside Crockpots. Simply remove the pot and place it where people can easily get what they want. You can also leave them warming during the game so it stays hot.
Turkey Chili for the Crock Pot
Puppy Chow Chex Mix Recipe with Chocolate (Change the colors to match your team)
Hosting a Game Day
Not all game days are the big one. But you can still celebrate with friends and still use these game day foods. Of course, everyone is doing the same thing on that faithful Sunday in February. But game days happen all season long and we are just as entrenched in the excitement.
Try using these recipes the next time you just have some friends over to catch the game. The game doesn't even matter. It could be tennis, soccer, racing, hockey, whatever, so long as you are enjoying your time with the people you enjoy.
Shredded Chicken and Crackers for the Slow Cooker
Ultimate Chocolate Chunk Cookies
Cheesy Bean Dip for the Crock Pot
Don't Forget the Drinks
Margarita Pitcher Recipes that are Perfect for Parties | Game day recipes are just that much better when they are paired with an adult beverage like a margarita.
Margarita Jello Shots | You can also turn that margarita into jello shots that add another level of sweetness to them.
Fireball Whisky Cocktail with Passion Fruit | There are those who have a drink during game day parties and then those who have some game day with their drinks.
Totally Tasty Tequila Drinks | Tequila doesn't have to be enjoyed in a margarita. There are other cocktails that showcase tequila in the best ways possible.
Patron Lime Liqueur Recipes | Break out the Patron and have yourself a real party, a party filled with hopes and dreams.