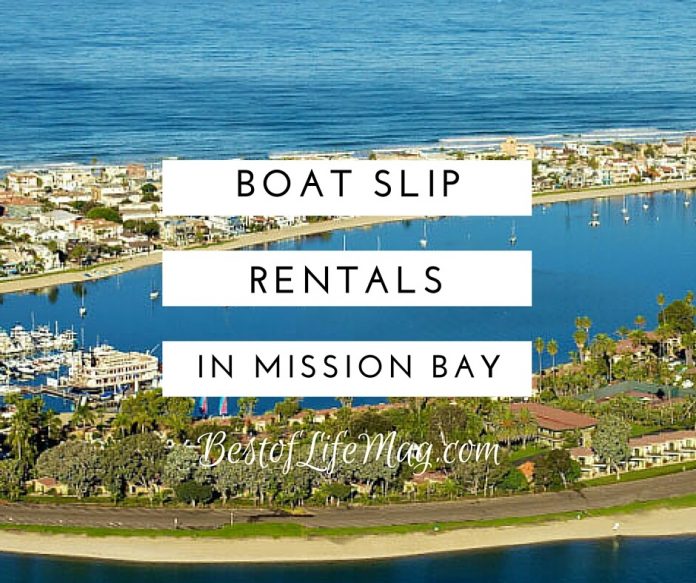 This site contains affiliate links. Please read our Policies for information.
By land or by water, Mission Bay is a popular destination. Tourists from all over come to Mission Bay to see the sights, smell the smells and taste the craft beer. If you decide to head over  to Mission Bay by boat, you will need to know where you can get a guest slip. Don't travel to the area without knowing where you can go first. Once you have a spot, enjoy Mission Bay and all it has to offer.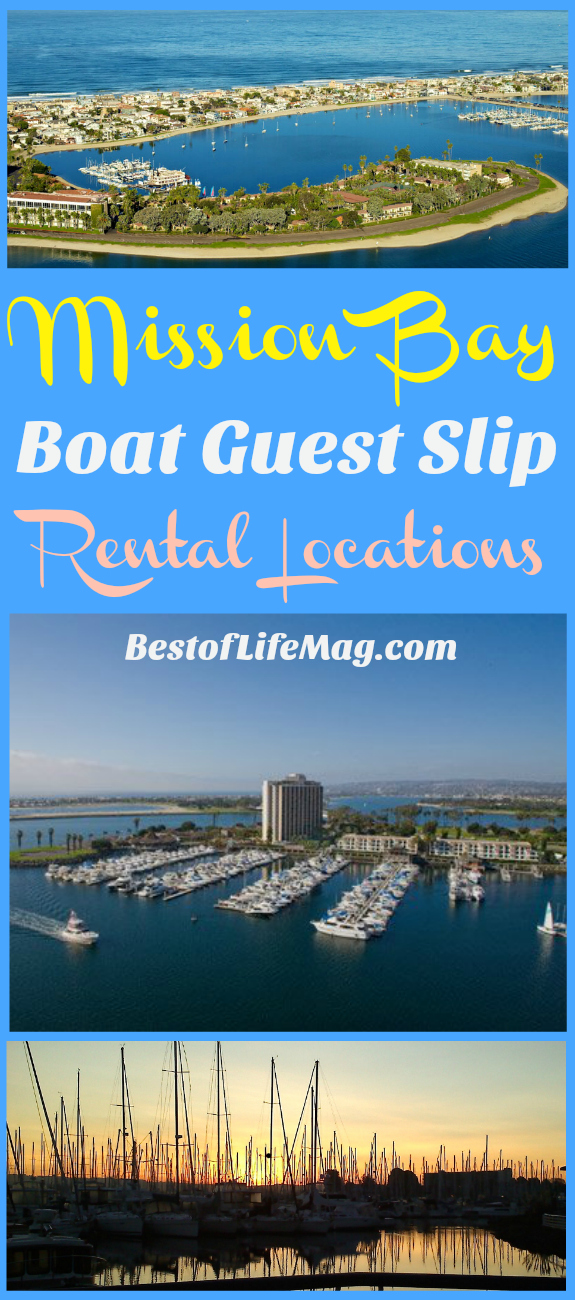 Mission Bay is a beautiful area to travel to in southern California by boat! Stay overnight on the water at these amazing spots where you can rent a slip.
There are plenty of bay's that line the coast of California and each one has it's own beauty that make it great for boat owners. However, Mission Bay in San Diego is one of the best and there are plenty of reasons to rent guest slips there. There are 4,600 acres of aquatic playground that has so much to do for families and couples alike. Located just a few minutes from Downtown San Diego, Mission Bay offers easy access to SeaWorld San Diego, water sports of all kinds, picnic spots, BBQ areas, fishing spots and even places to hang out around a bonfire.
Campland on The Bay | $35/Night with reservation
If your family is the camping type than Campland on the bay is a must see destination. You can choose from many different camping sites from beach front to dry land and everything in between. Guest slips are available here however, they are reserved for guests of the camping grounds.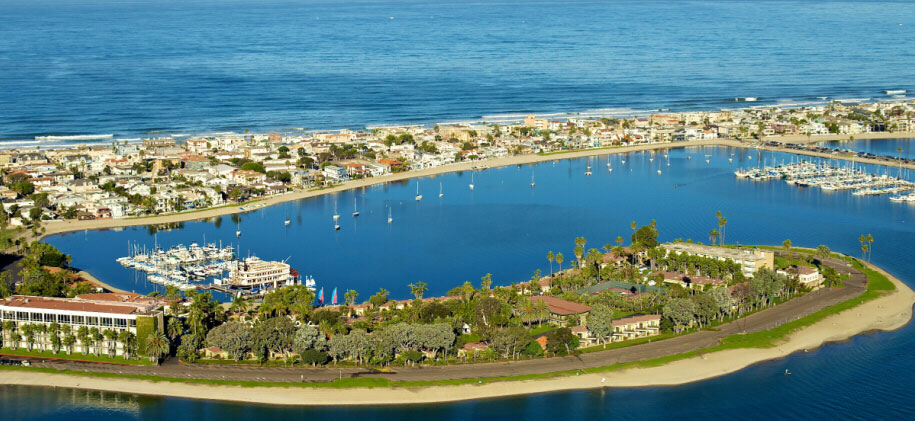 Bahia Resort Hotel Marina | $35/Night with reservation
The Bahia Resort Hotel Marina is a beautiful beach hotel on 14-acres of San Diego beach. There are great views, gardens to walk through and of course, prime beach sands to relax on. There are 76 guest slips available here, however, the slips are reserved for hotel guests. That means in order to rent a guest slip, you will need a reservation at the hotel.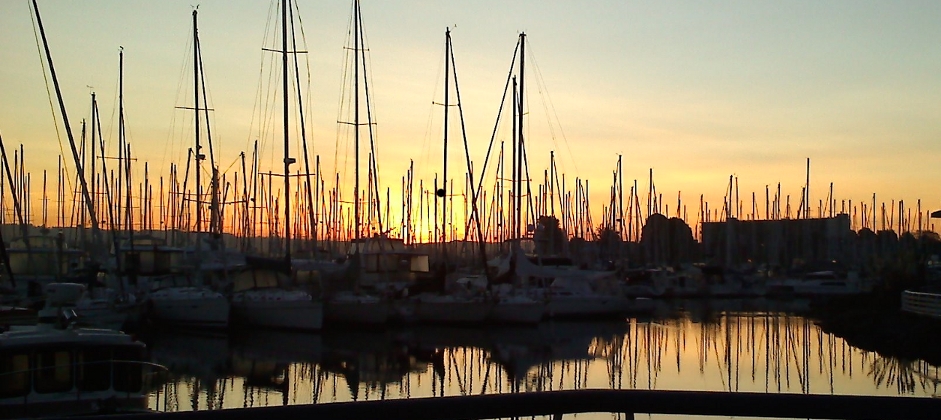 Marina Village | Prices vary based on footage
Marina village is a great place to rent a guest slip for the day of for the weekend. Some love it so much, they apply for permanent membership which comes with its own perks and benefits. Unfortunately, there are currently waiting lists for Marina Village which only proves that this location is one of the most desirable in Mission Bay. If you want to get a guest slip for multiple nights, it's $50/night with a $40 deposit. Check-in will require the basics like driver's license, registration, and a copy of insurance for the vessel. Beware, check-in is only done during the week, there are no weekend check-ins. Once checked in, you will get a key to the restrooms and showers and have access to electrical hookup.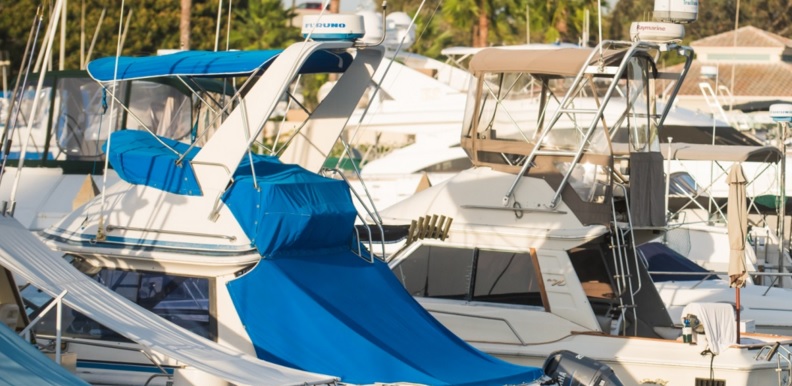 The Dana on Mission Bay | Prices vary
At The Dana on Mission Bay, you will find some of the nicest accommodations around. Pools, restaurants and resort-like amenities, The Dana is great for families as well as couples looking for a quiet place to relax. For those looking for guest slips, there are 140 slips available located on 5 different docks with space for boats from 20-50 feet. The guest slips are available to guests of the resort only, however, reservations must be made in advance.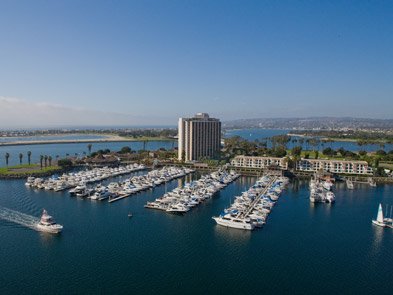 Hyatt Regency Marina | Prices vary
Staying at a resort like the Hyatt Mission Bay comes with many different perks. One of which is access to the 181 permanent slips, but if you're just visiting there are 5 transient slips available. The cool thing about renting a slip at the Hyatt Regency Mission Bay Marina is that you get access to the perks of the vacation resort.
Seaforth Marina | $1/Foot
Seaforth Marina is a sailors club that offers guest slips to the public. The guest slips here are on a first come first serve basis and there are no reservations. Make sure you know the size of your vessel though because that information will be used to calculate the price as well as if there are available slips. You can get guest slips for a night or even a couple of nights without a deposit. However, to check-in, you'll need your registration, driver's license, and a copy of insurance. A few amenities include electrical hookup, restrooms, and showers. They recommend calling 4-5 days in advance to see if the slip you need will be available.
No Guest Slips Available
There are two places that are often mistaken for having guest slips available, however, they don't offer them to the public. Seaworld Marina requires you to be part of a certain club and sign a contract to get in; they don't offer slips to the public. Dana Landing is another one that doesn't offer guest slips to the public.
Mission Bay is often referred to as one of the best bays in California, lending the same title to many of the marinas found in Mission Bay. So many different activities and luxuries give Mission Bay The clearance to claim that title and a must style destination. While boating here at Mission Bay Is an amazing time, so are the land activities. Meaning you don't need a boat to enjoy the area, you just need to be here.