Valentines Day Disney Printables: 50+ Cards for Kids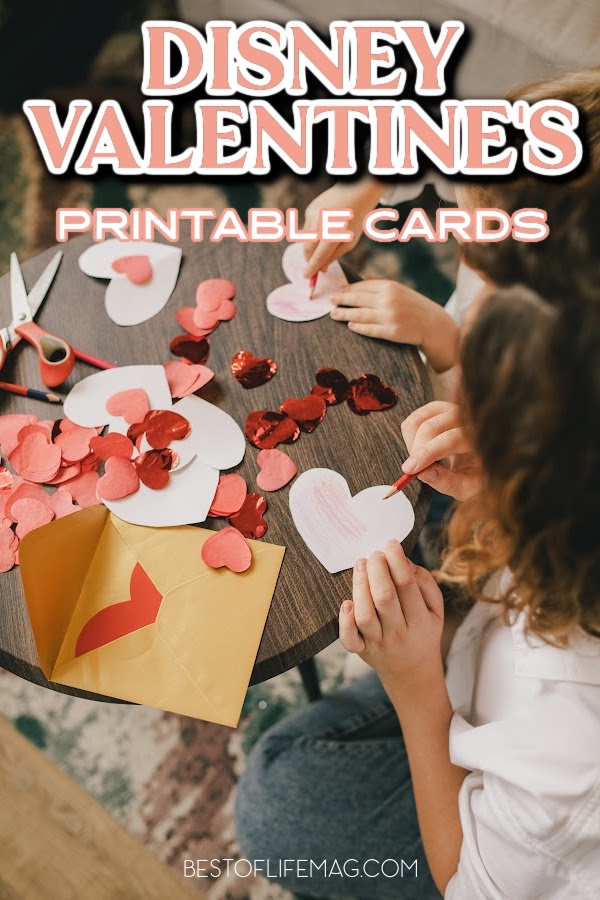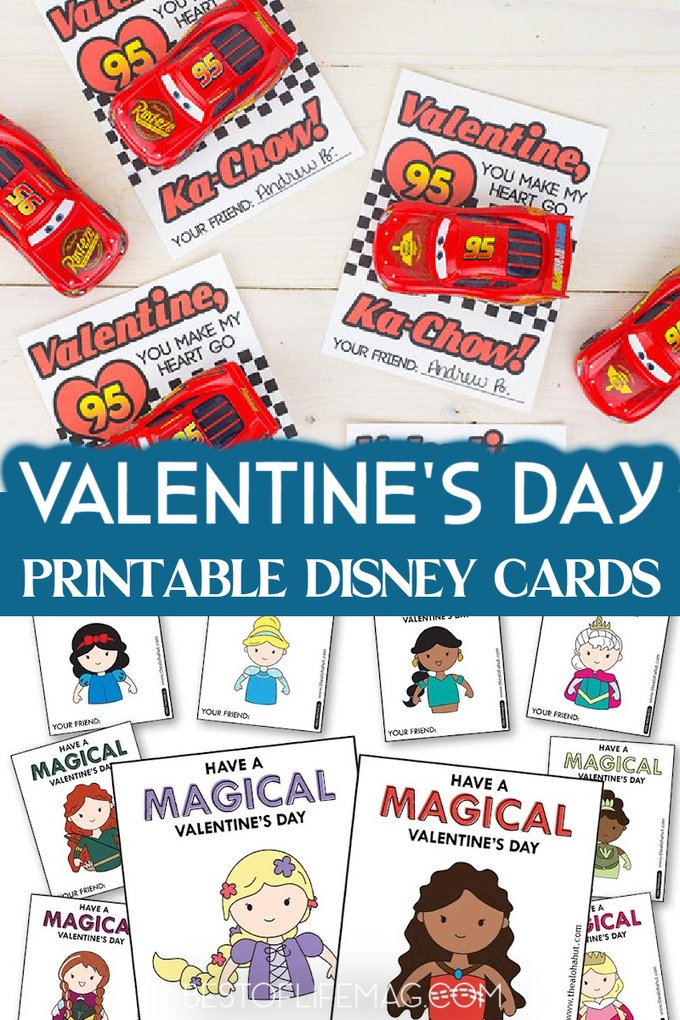 Not only do you need to find a great gift or two for that special person in your life, but your kids need their Valentine's Day cards as well. These Disney printables for Valentine's Day will help save money and keep the kids involved!
Valentine's Day is just around the corner which means it's time to stock up on chocolates, flowers, cookies, and cards. In an attempt to help check your child's cards for class off your list, we have these FREE Disney printables Valentine's Day cards!
Before you sit down to print though, make sure you have cardstock paper available. Cardstock will make for the best results, but you could always use regular paper. The end results will differ but not so much that they can't be used.
Ultimately, these printables are meant to help you save a few bucks on Valentine's Day cards for your kids to share in class. But also to add some Disney to the celebration because Disney makes everything better. Even the holiday of love.
Disney-Inspired Valentine's | The Momma Diaries
Cars Valentine's | The Nerd's Wife
Star Wars Valentine's | A Grande Life
Frozen Valentine's | The Suburban Mom
Mickey and Minnie Valentine's| Keeping it Simple
Valentines Day Disney Printables
Printables are fun for multiple reasons. The biggest reason is the savings, but those savings are not the only benefits. Instead, you can save time, customize things a bit, and spend time with your family. The idea is simple, spend quality time printing them out and cutting them correctly with your kids.
While saving time is beneficial, turning that time into quality family time is even better. Your kids will love knowing they played a role in making these cards, and you will love the time you spend together. Remember, one day, they will be looking for roses and chocolates so let's make these years of cards count.
Baby Yoda Valentine's | Pink When
Lady and the Tramp Valentine's | Jinxy Kids
Disney-Themed Valentine's | The Farm Girl Gabs
Magical Valentine's | The Aloha Hut
Olaf Valentine's | Pretty Providence
Valentine's Day Cards for Kids
Kids may not know what love is, but that doesn't mean they can't celebrate Valentine's Day. Instead of celebrating the love between two adults, kids will be celebrating the other type of love, the love of family and friendships.
That also means that there should be enough for them to share with the people at school. These Disney printables will help you make enough for the entire school if you had to and not spend too much.
Brave Valentine's | One Creative Mommy
Princess Dress Valentine's | Crafty Staci
Full-Size Card | The Perfect Disney Trip
Valentine's From a Galaxy Far Far Away | Simple Everyday Mom
Mickey Conversation Valentine's | Mom Endeavors
More Valentine's Day Ideas
Valentines Day Desserts: Ideas for All Ages | Cards are nice but adults want something a little more, like something sweet.
Puppy Chow Chex Mix Recipe with Chocolate | Kids could have some sweets as well, just something a little less expensive.
Valentine's Day Margarita Recipes | Adults will also want something to help kick off their night. How about a good margarita that fits the celebrations?
White Chocolate Brandy Cheesecake Recipe | Or a brandy cheesecake that will get your blood pumping.
Better than Sex Brownies Recipes | You can also skip dinner and go straight to dessert with these brownies that really are better than sex and a very easy to make.