This site contains affiliate links. Please read our Policies for information.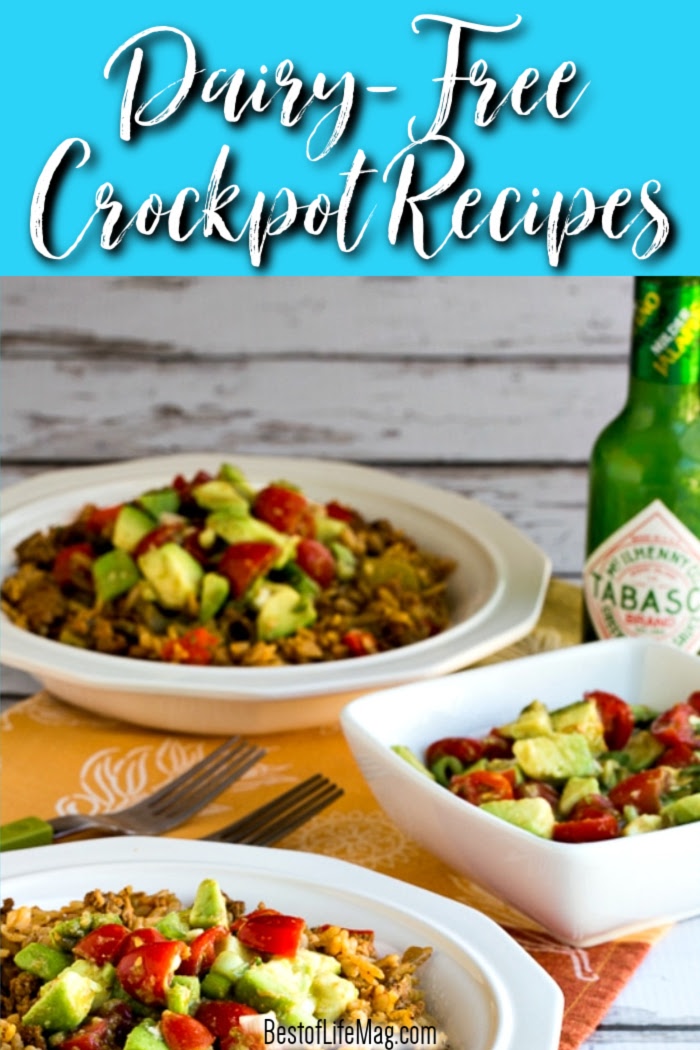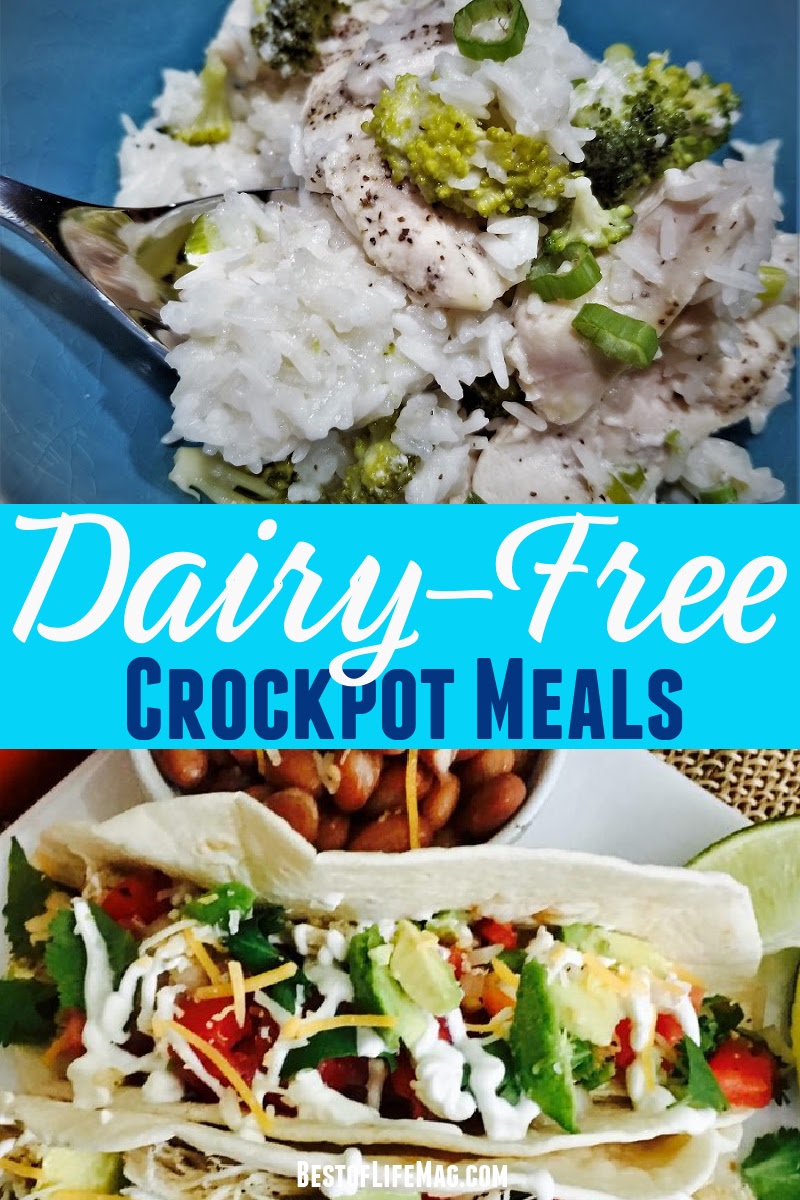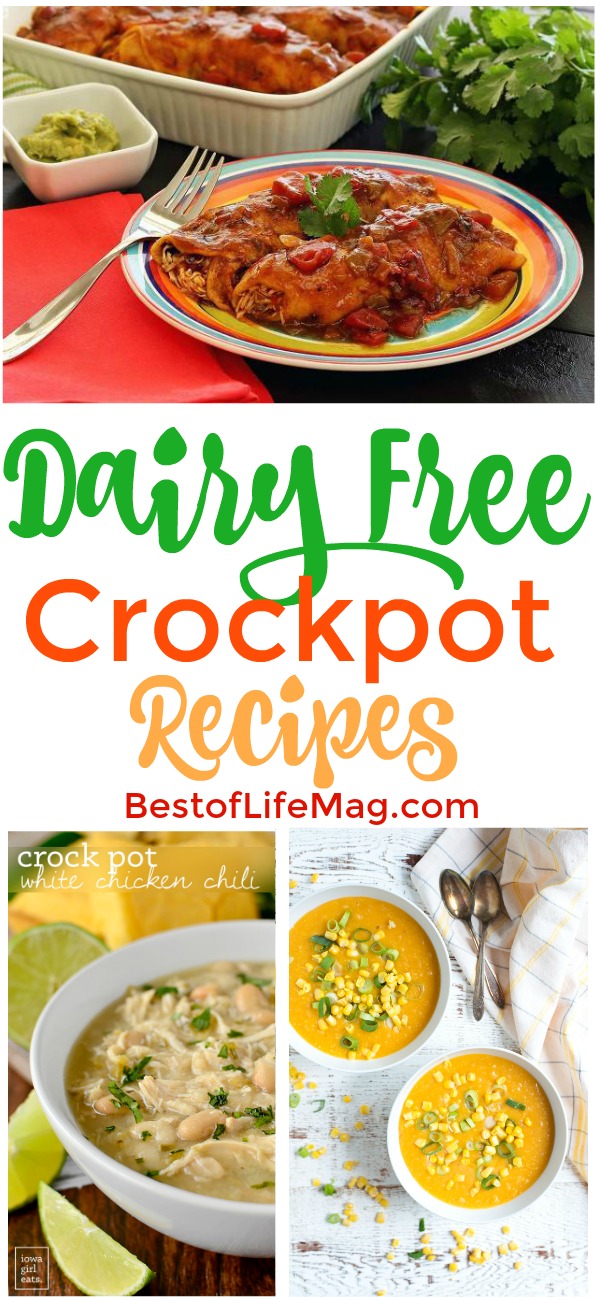 When you have dietary restrictions, your best tool is your recipe book. You can fill that recipe book with recipes that fit your restrictions and that you love. Like any good recipe book, you should always have a few crockpot recipes. Dietary restrictions like a dairy free diet isn't a bad thing. Especially since there are plenty of great dairy free crockpot recipes, you can enjoy. Using a crockpot for your dairy free dinners is easy.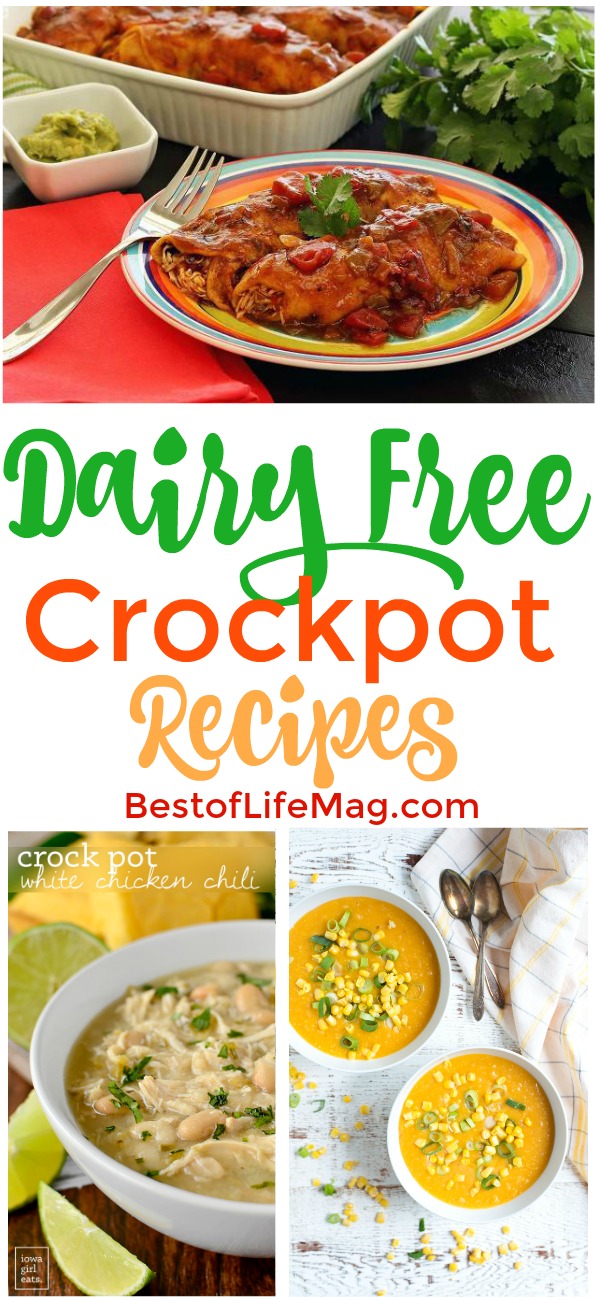 Fill your recipe book with some of the best dairy free crockpot recipes and enjoy eating with a dietary restriction like you did before.
One of the beauty's of the internet is the ability to share recipes with millions of people. This is especially beneficial when you have dietary restrictions.
Thanks to the internet, we can share dairy free crockpot recipes that will taste delicious and keep you safe. You can use a crockpot to save time and now, with dairy free recipes, more of us can enjoy them.
Make sure to stock up on these kitchen essentials before you get down to the business of trying all of these great recipes!

Dairy Free Crockpot Recipes
White Chicken Chili | Iowa Girl Eats
Chicken Fajitas | My Natural Family
Beef Stroganoff | Wholesome Licious
Ranch Chicken Dinner | Moms With Crockpots
Taco Bowl With Turkey and Brown Rice | Kalyn's Kitchen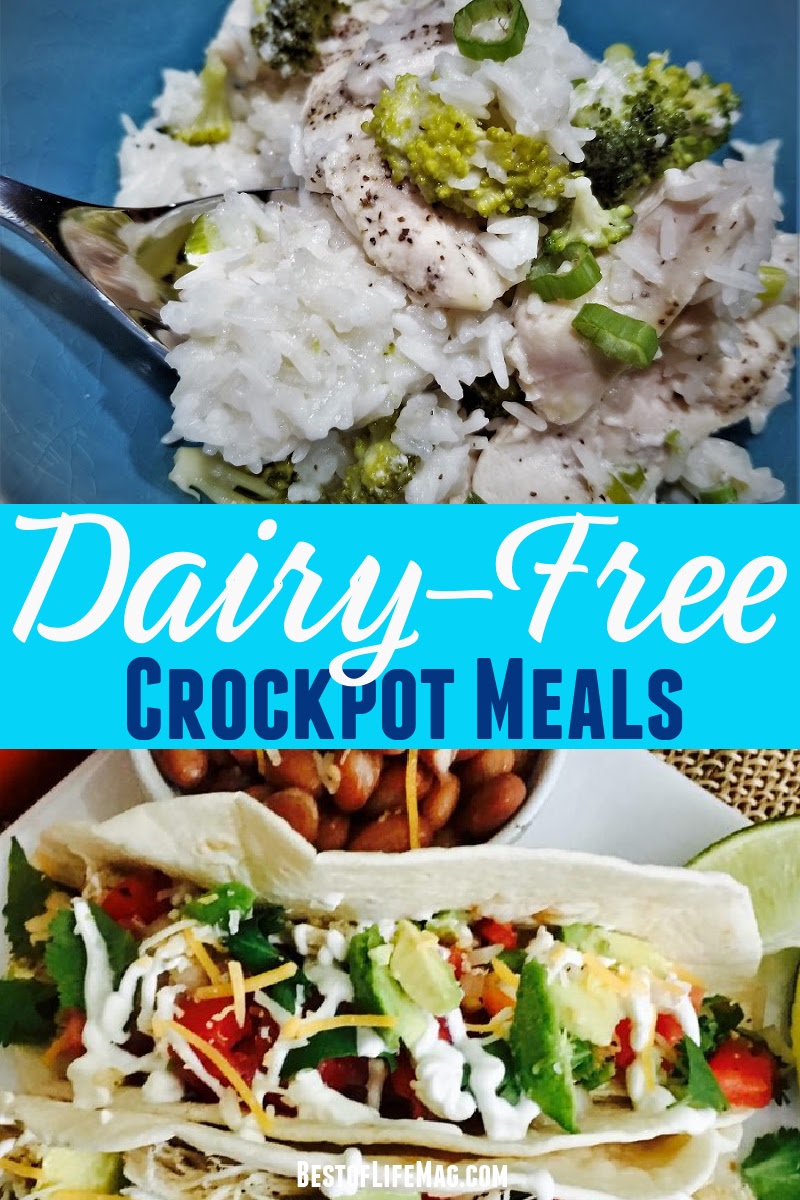 Dairy Free Life
Living dairy free isn't as bad as it sounds. There are plenty of dairy free recipes that you can take advantage of and enjoy.
Chicken Detox Soup | A Spicy Perspective
Buffalo Chicken | The Real Food RDs
Mongolian Beef | Madame Deals
Pork Carnitas | From Cats to Cooking
Salsa Chicken | A Healthy Life For Me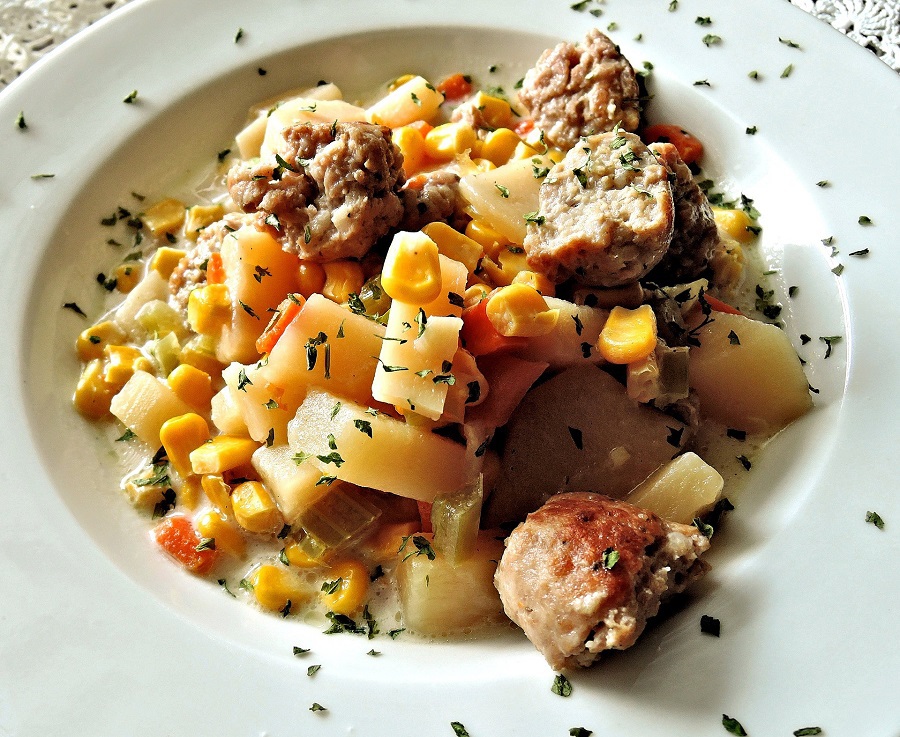 Dairy Free Pairing
The perfect pairing with any crockpot meal is a dessert. Since the diet needs to stay dairy free, you may have to choose wisely. The good news is, there are also plenty of desserts without dairy.
Cheesy Broccoli Chicken Rice | The Pretty Bee
Peaches and Cream Steel Cut Oats | The Healthy Maven
Creamy Potato Corn Chowder | Real Food Whole Life
The Best Chicken Soup Ever | Budget Savvy Diva
Southwestern Corn & Potato Chowder | Joyful Healthy Eats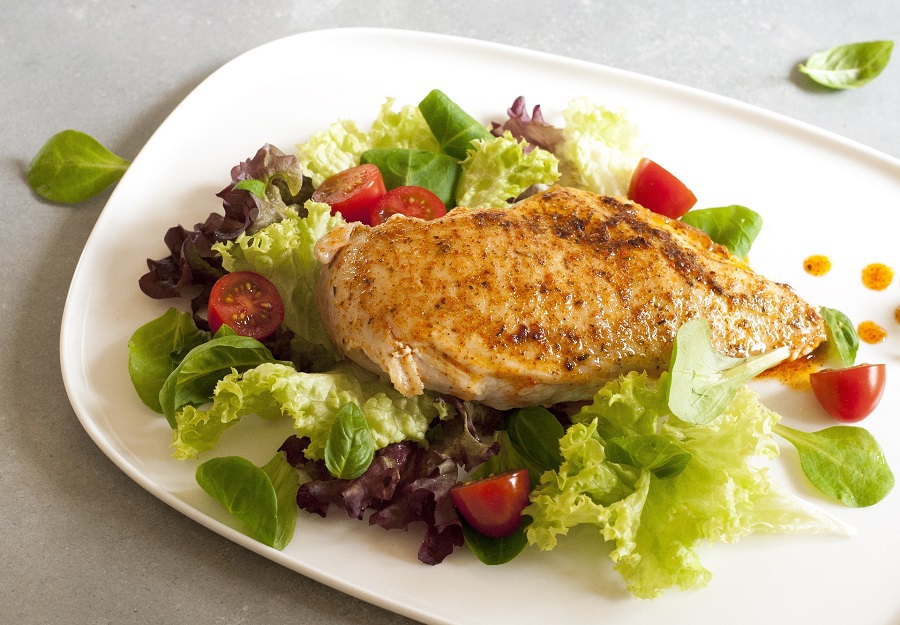 Crockpot Dairy Free Recipes
No matter what meal you're trying to make dairy free, these crockpot recipes are amazing. If you need something a little more portable, there are dairy free lunches that will make you happy you're dairy free.
Sesame Chicken | Rasa Malaysia
Creamy Lemon Chicken | Our Paleo Life
Butter Chicken | One Lovely Life
Cioppino | The Seasoned Mom
Chicken Enchiladas | Paleo Newbie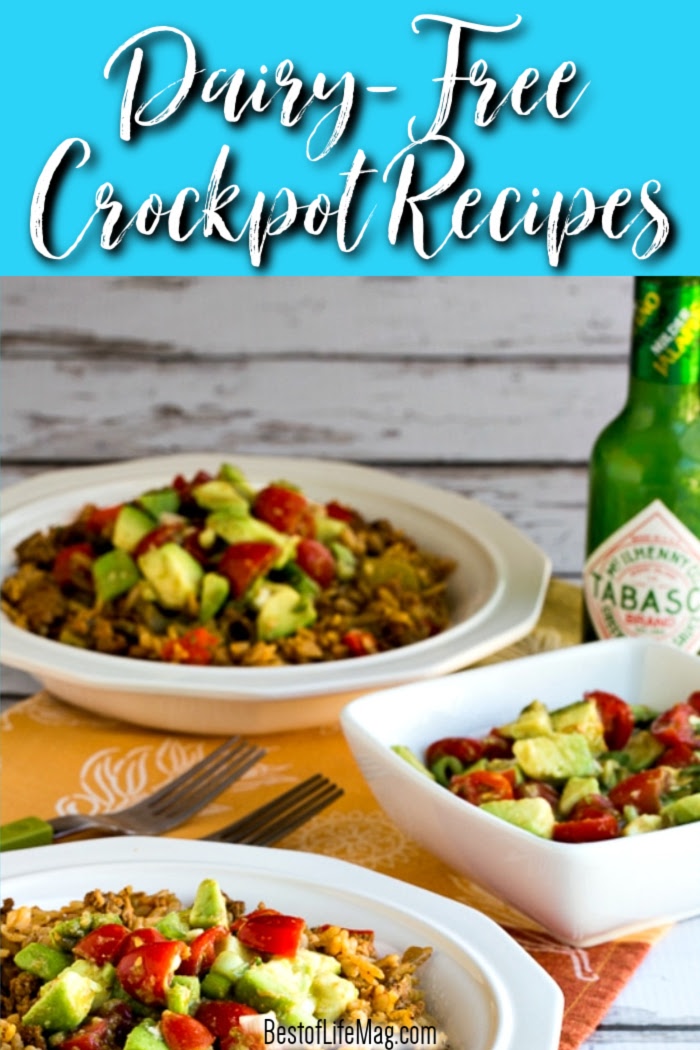 Even More Dairy Free Recipes
Dairy Free Slow Cooker Chicken Fajitas
Dairy Free Crockpot Chicken Fajitas
Crockpot Beef Roast with Vegetables
Dairy Free Shredded Chicken Tacos in the Crockpot
Save