This site contains affiliate links. Please read our Policies for information.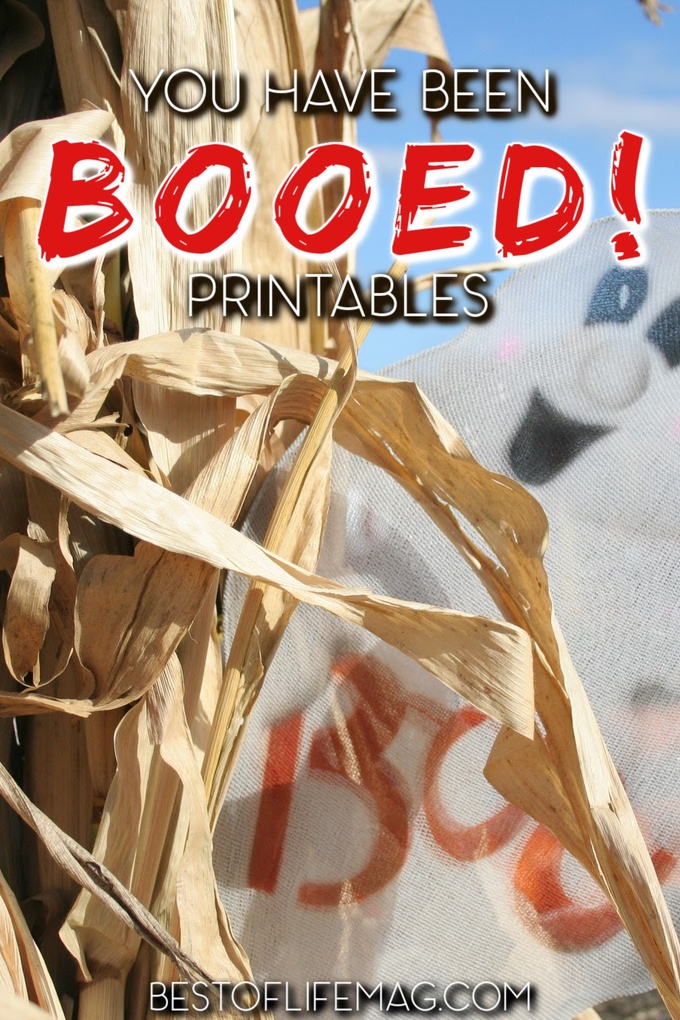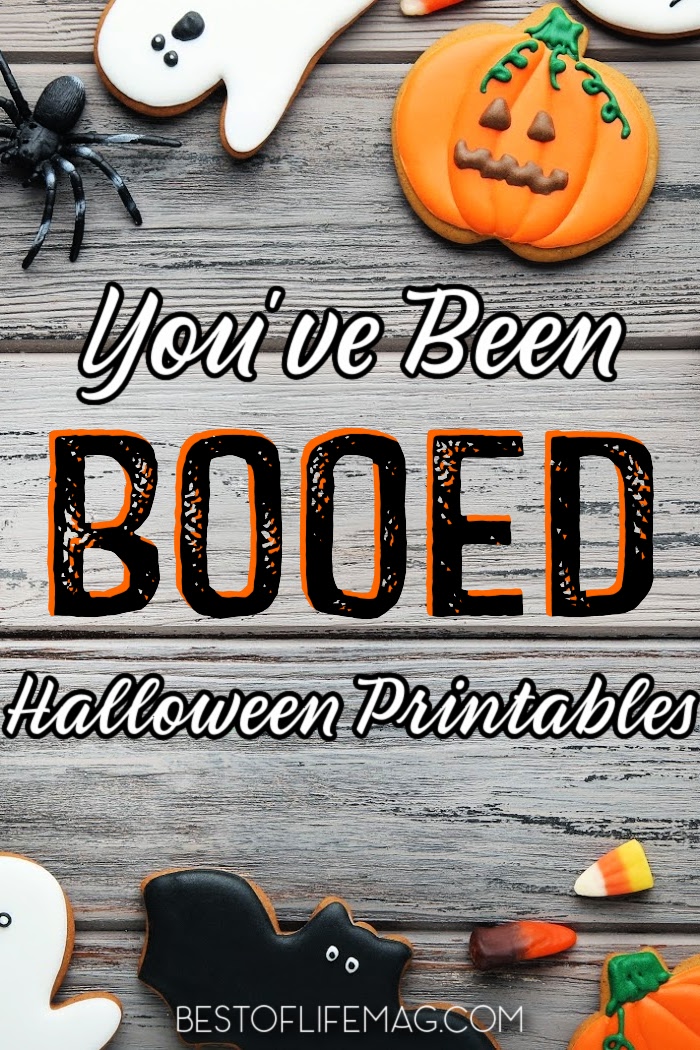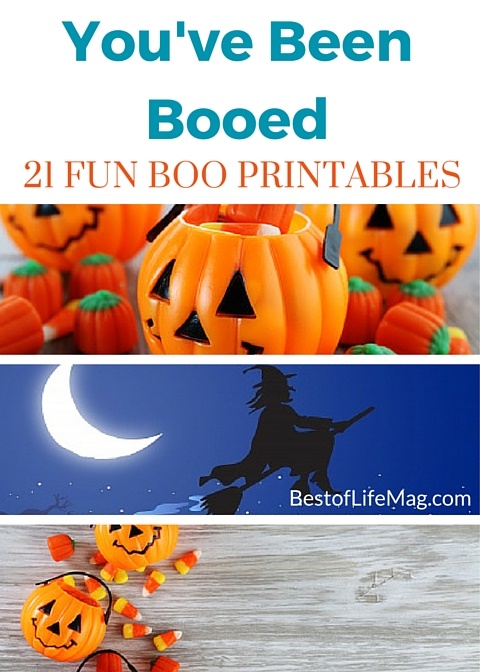 Being a kid is filled with SO much more fun for our kids, isn't it? I was never "Booed" as a kid and was just as elated as the kids when we received our first "You Have Been Booed" notice. We are gearing up for Halloween in our house, so I pulled together some of my favorite You've Been Booed printables and activities. Kids have so much fun during the holiday season. However, parents must be the shepherds of that fun. In fact, there are some creative ways to have fun that can include the entire neighborhood.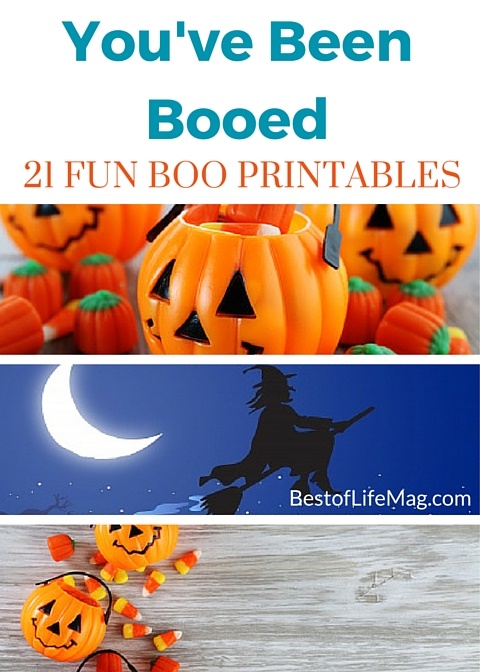 What does it mean to get "booed"? Well, it could mean whatever you want really. Think of this as a fun game you play with friends, family members or neighbors.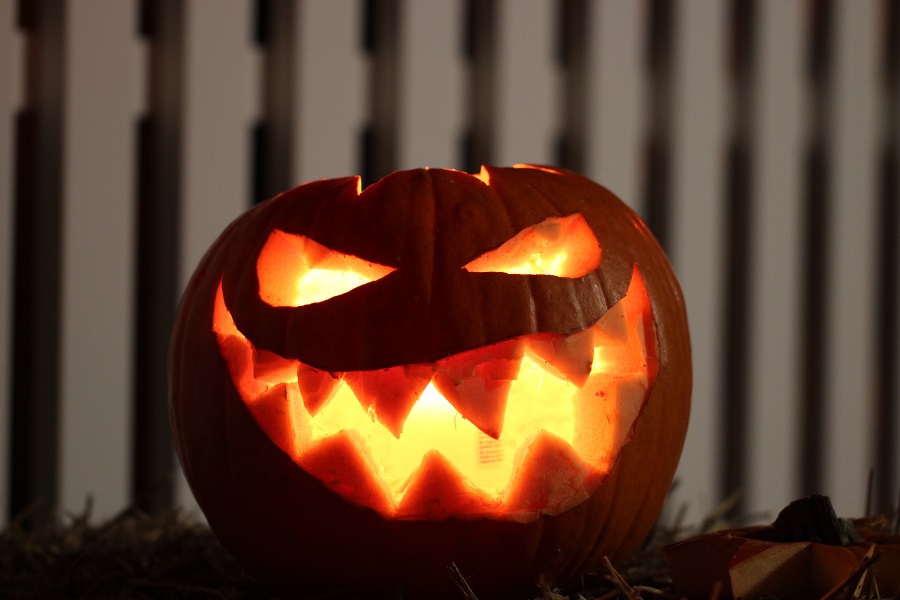 The rules are simple, you must leave someone with a gift, they can't know it was from you and it must include a "booed" tag.
The game is like a Halloween version of secret Santa but this one is Halloween-themed. The fun is about to begin so it is time to start thinking about who you want to Boo!
Lighthearted and Fun You've Been BOOed Boo Poem | Peas and Bananas
4 Inch Boo Tags (Great for treat bags!) | Simply Kierste
Door Hanger Template | Avery
You've Been Booed Treat Holder | It's Written on the Walls
Sign and Poem | Organized Home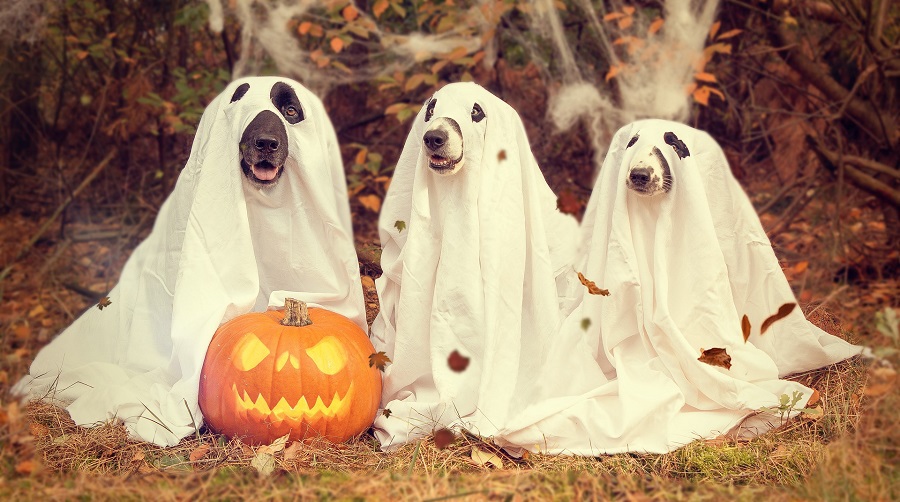 Who to Boo
There is surely a long list of people you would like to get with this game. Hopefully, the trend will continue on and others will get booed too.
Anyone can play this game. You just have to get the chain started.
You can also give kids gifts with the boo. That is how the game started.
You've Been Booed Snack Mix | Hallmark
Black and White Poem and Directions | Today's Creative Life
Boo Game | Funky Polka Dot Giraffe
Black and Orange Poem | Love from the Oven
Candy Corn Themed Poem | Classy Clutter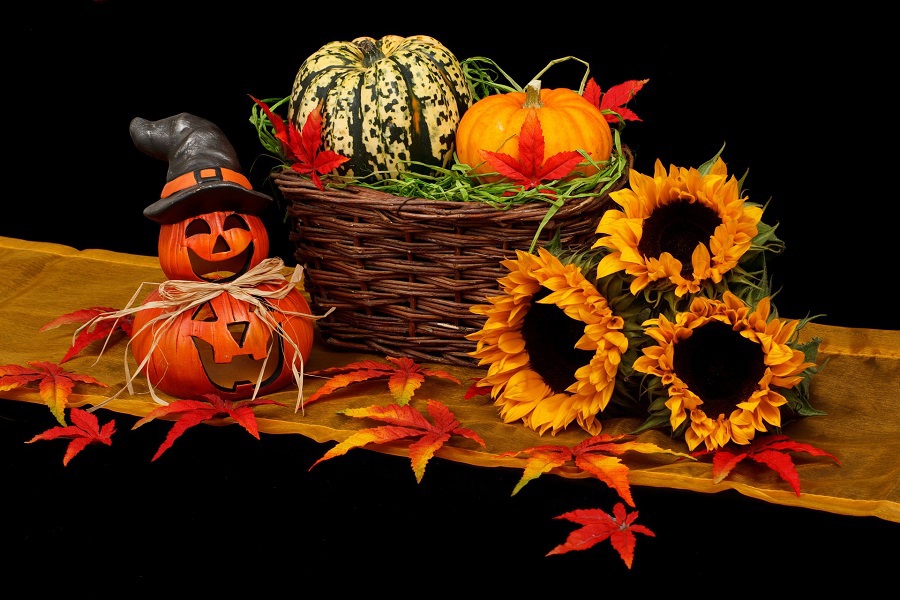 Adults, Too
However, kids aren't the only ones who deserve a little gift right at the start of the holiday season. Parents and adults do too. Except the rules can change a bit for adults.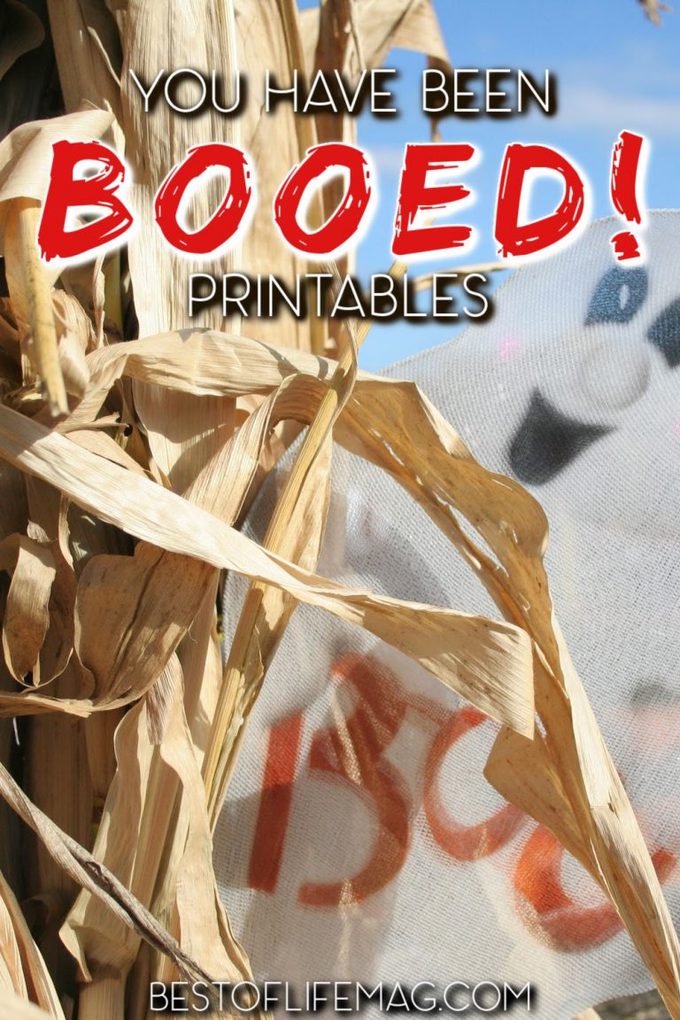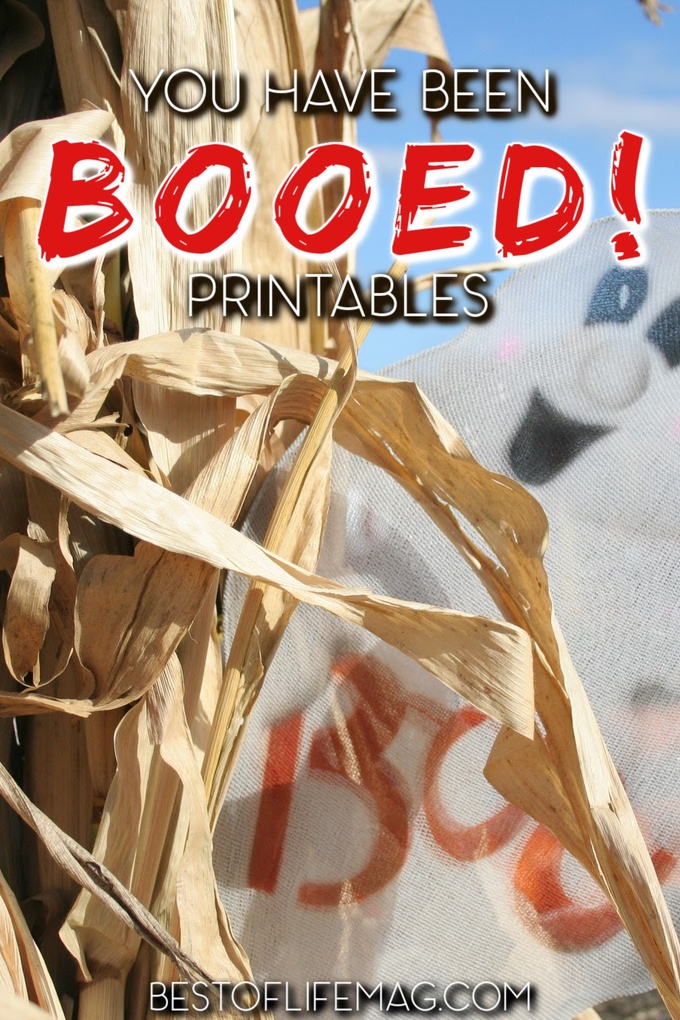 For example, your gift could be alcohol and then you Boo-ze someone instead of boo someone. Or you could get something a little more adult. The possibilities are endless.
Crafty Orange and Black Boo Poem | Whimsically Detailed
You've Been Booed Kit | Catch My Party
Adorable Mini Monster Boo Printable | Happiness is Homemade
Sign and Bag Printable | Thirty Handmade Days
You've Been Boozed (Because adults get to have fun, too!) | Dixie Delights Online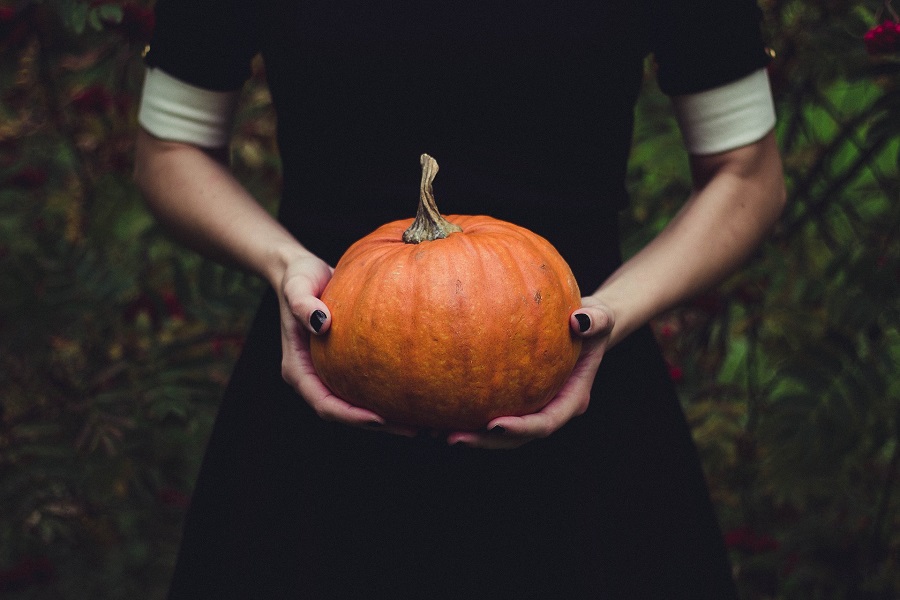 Have Fun
You want to make sure the person you prank will have fun, too. So use these links to help you find the tags you want to use or the flyers.
Once you have them ready, get a gift and pick someone to boo. You can choose someone in your own community, maybe a friend who lives nearby.
But the best people to get include family or friends. You can choose to play dumb or let the secret out. Either way, let the games commence!
Spider Door Hanger | Made to Be a Momma
Polka Dot Boo Tag | Crazy Little Projects
Crafty Boo Boxes | Jamie Lane Designs
You've Been Booed Cards | Just a Little Sparkle
Pumpkin Themed Printable | Sewlicious Home Decor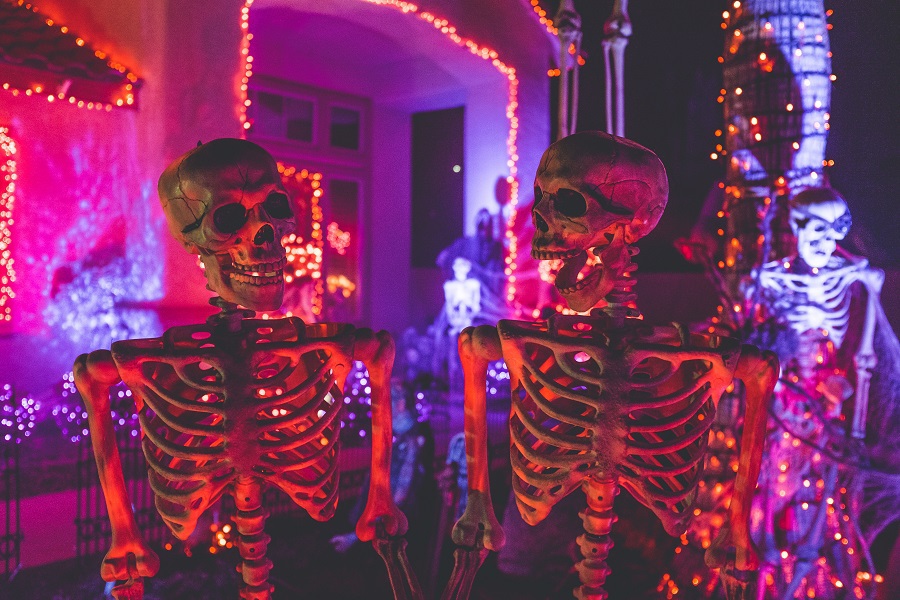 Celebrate Halloween with the Boo Game and some fun fall recipes and fall activities! This could turn into a Halloween tradition for you and your family.
Your community might even take part in this activity already. Now is the time to start it up and you can be the one who starts the game.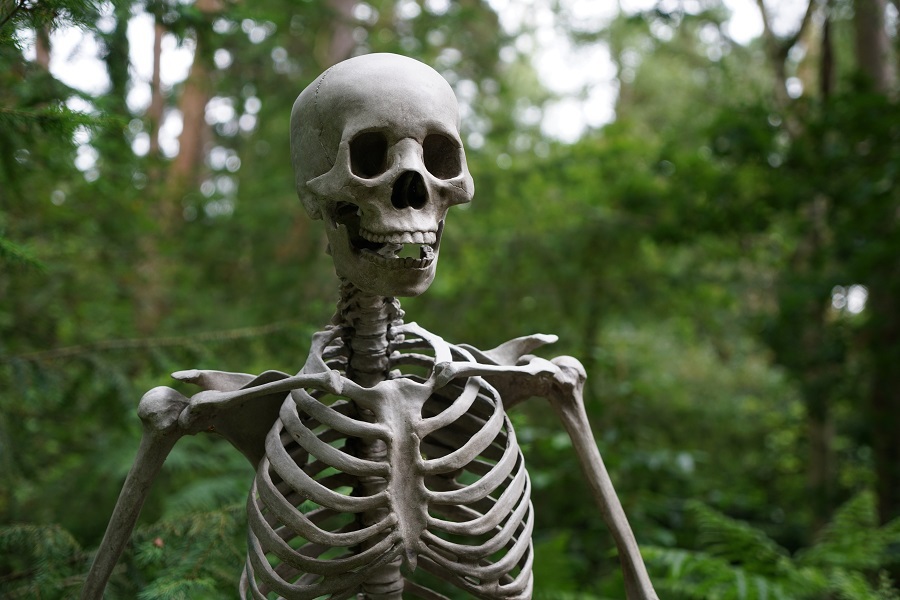 Just be careful, you might be on someone else's list. A boo might be coming your way as you read this. Make your own printables at home for Halloween and any other holiday with these great tools!

More Halloween Ideas
DIY Halloween Costumes For Kids {Disney, Animals, Fantasy, & More}
Halloween Recipes for All Ages | Halloween Party Food
50+ Halloween Margarita Drinks & Halloween Cocktail Recipes
25 Pumpkin Drinks for Kids for Fall and Halloween
7 Halloween Pranks to Play with Sphero
Make Save