Bone Broth While Intermittent Fasting – What to Know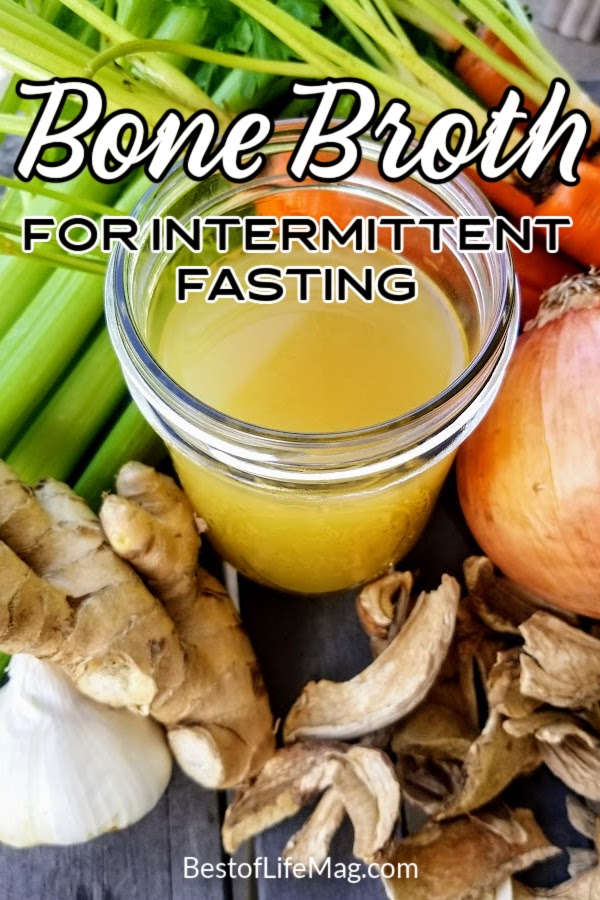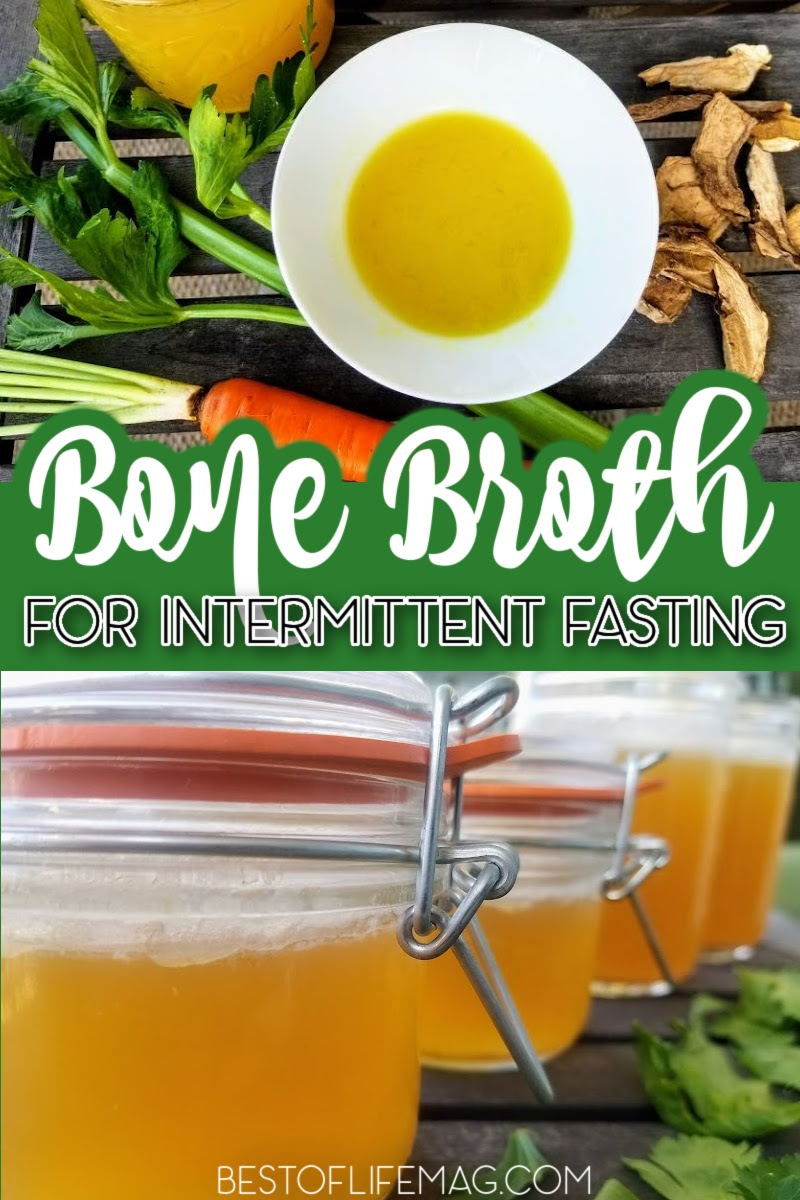 There are a few things that you can consume while fasting. Water, coffee, and tea are the three most popular things to consume while fasting. But those three things aren't the only things you can get away with consuming. Bone broth while intermittent fasting is a great tool to use while fasting.
Intermittent fasting is an interesting concept. The idea is simple, set hours or days when you will be fasting. Then, you only have to make sure that you don't eat during your fasting hours. You can eat whatever you want outside of your fasting hours.
Consuming bone broth while intermittent fasting is considered one of the top intermittent fasting tips. You absolutely can consume bone broth while intermittent fasting. It seems strange because bone broth technically comes from food.
However, bone broth still fits into your fasting hours quite nicely. In fact, bone broth is a great intermittent fasting tool. Some people even call bone broth a superfood even though it is a drink. We use bone broth in soups, sauces, and gravy and we can get it from the bones of beef, pork, chicken, or even fish.
The question is, why is bone broth okay to drink while fasting?
Bone Broth While Intermittent Fasting | What is Bone Broth?
Simply put, bone broth is what you get when you simmer bones and connective tissue of animals. You need to simmer the bones and tissue for about 24 hours though you could stop around 12 hours depending on the recipe.
You could mix different bones together in the simmer and get an even healthier version. But ultimately, we want to know more about why it is okay to consume bone broth while intermittent fasting?
Inflammation
Bone broth is filled with nutrients that your body uses for many different things. For example, bone broth is anti-inflammatory. Well, to be specific, bone broth has glycine and proline which are both natural anti-inflammatories.
In fact, people with osteoarthritis should be drinking more bone broth because it can help reduce inflammation in the joints. You can even add things like garlic, ginger, lemon juice, or other veggies to the broth while it simmers. Those additions will increase the anti-inflammatory properties of the bone broth.
Gut Health
You will find glutamine in a homemade bone broth. Glutamine is a nutrient that supports your digestive system. How it works is simple, glutamine reduces the permeability of the intestine wall. A little permeability is okay as it helps digested food pass through the intestines easily.
But too much permeability will lead to your body absorbing more harmful substances like bacteria and toxins. Bone broth will help close things up just the right amount. It will also help with constipation issues you may come across while intermittent fasting.
Immune System
Did you know that 80% of all immune system cells reside in the digestive system? Bone broth is good for your digestive system. You can consume bone broth while intermittent fasting. But best of all, bone broth will boost your immune system.
You can drink bone broth for your digestive system. But it also helps your immune system since it is healing your digestive system and 80% of immune system cells are in your digestive system. You will also find lipids like alkylglycerols in the bone broth which are vital to produce more white blood cells.
Bone Broth And Intermittent Fasting
A lot of the benefits of drinking bone broth are also benefits of intermittent fasting. That is because bone broth does a lot of the same things intermittent fasting does for your body. Reduce inflammation, improve digestion, and boost the immune system.
Of course, you can't substitute one for the other but you can enhance the benefits of one by adding the other one into the mix. You can consume bone broth while intermittent fasting because it will not spike your blood sugar which means it is safe to drink while fasting.
However, you should stick with homemade versions and avoid canned options and especially bouillon cubes. Store-bought versions of bone broth don't have all of the nutrients they should as they are made with artificial flavorings and not cooked properly. Stay within your fast by making your own bone broth.
More Intermittent Fasting
Intermittent Fasting 16/8 Foods to Eat | Intermittent fasting schedules vary but one of the most popular schedules is the 16/8 schedule.
5 Intermittent Fasting Tips for Success | Success is what we all want from dieting and the same could be said for intermittent fasting. It is time to do whatever we can to ensure that success.
Intermittent Fasting Daily vs Weekly Plan Comparison | Some people don't even fast daily, it can be a weekly schedule as well.
Intermittent Fasting Coffee Recipes | Coffee is another thing we can consume during fasting hours. So long as you use the right recipes.
Why Does Intermittent Fasting Work? | Intermittent fasting has helped so many people turn their lifestyles around. But why does it work so well?