This site contains affiliate links. Please read our Policies for information.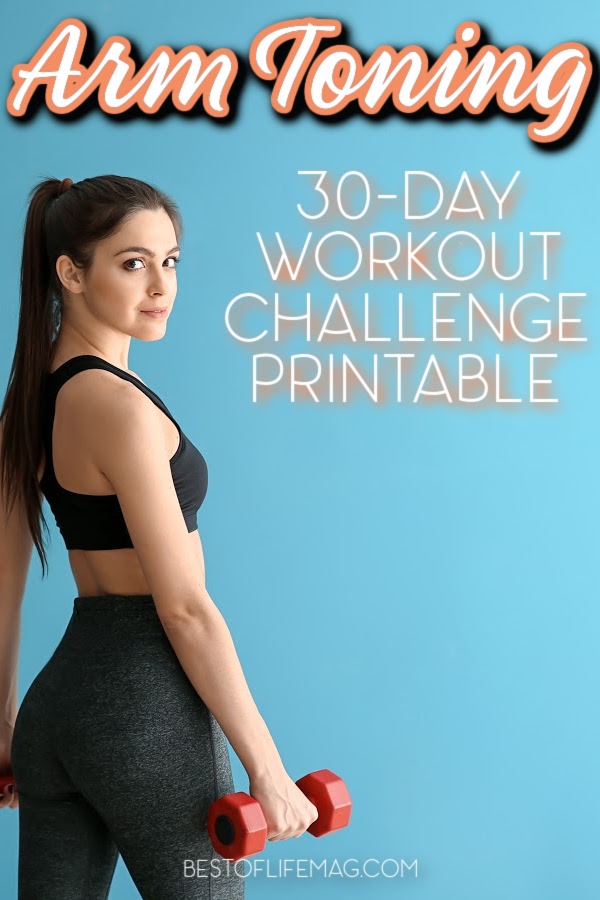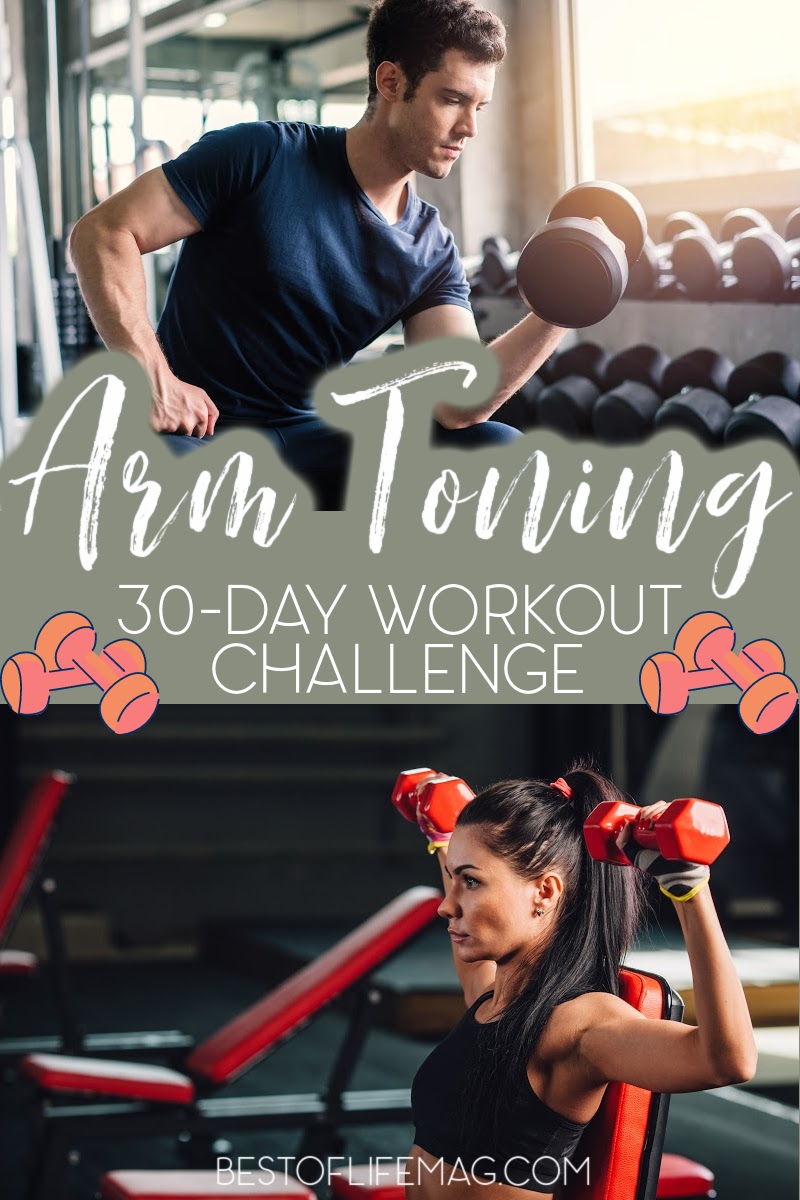 There is nothing better than sexy arms, especially during tank top season. Building the upper body and back muscles also helps your waist look smaller to bring out the hourglass shape. Committing one month to this 30-day arm toning workout will put you on the right track and tone your arms and more.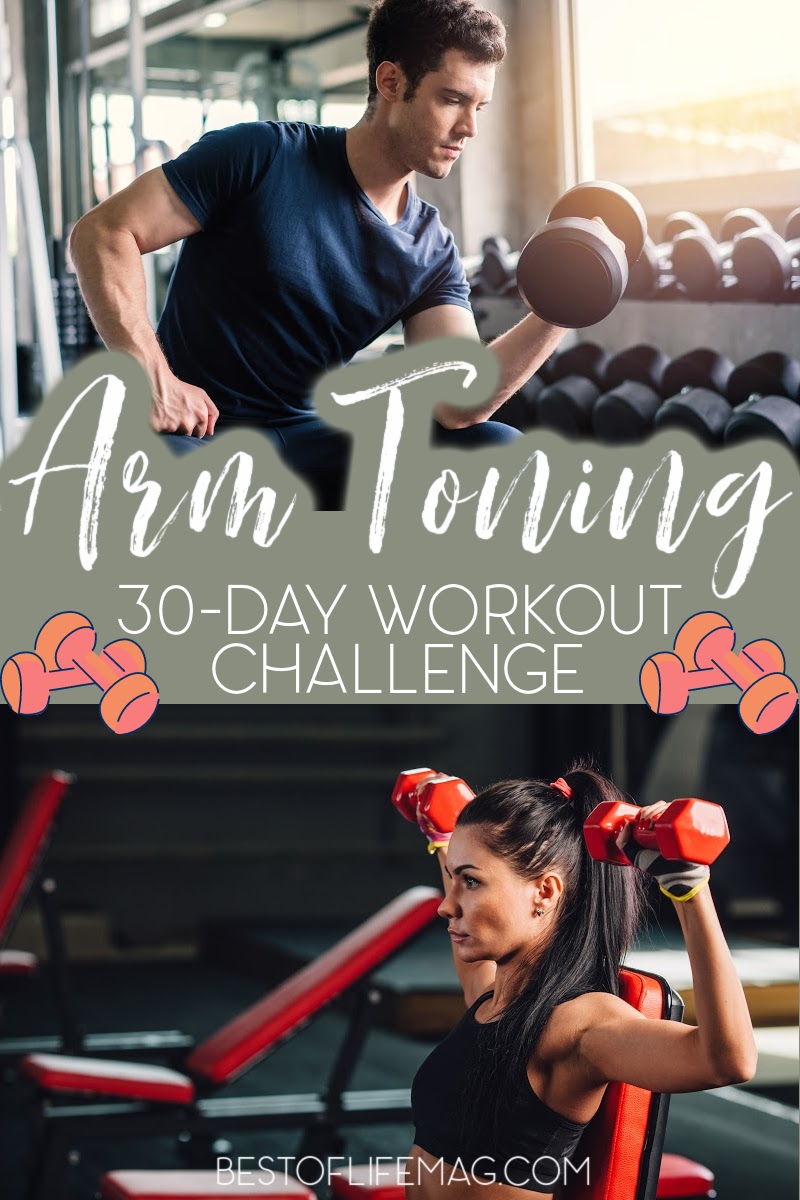 This printable 30 day arm toning workout challenge can be done at home and will tone your arms while keeping them lean and long for a sexy upper body.
30 Day Arm Toning Workout Challenge Supplies:
training shoes with good support
Then be sure to join our at home workout Facebook group for support from others who enjoy at home workouts, too.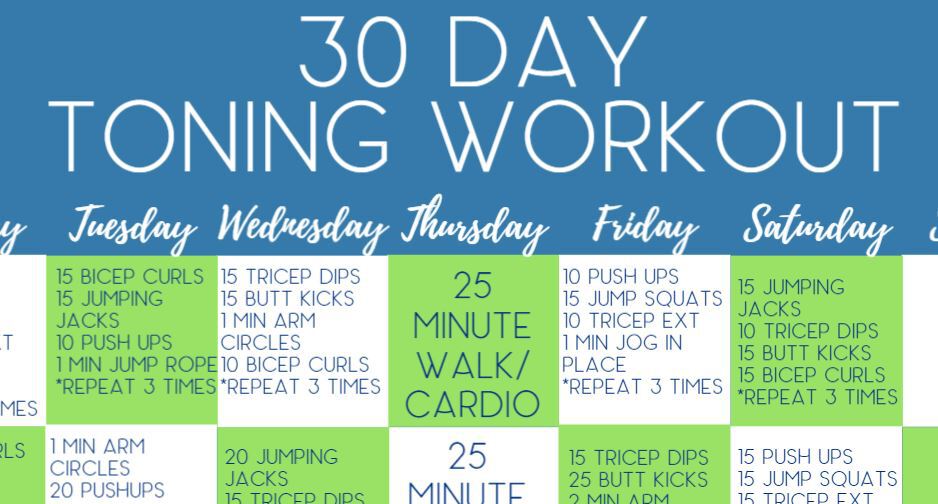 The exercises in this 30-day arm toning workout challenge are easy enough for anyone to do, including beginners! So, toss those excuses aside and do this at home workout regardless of what fitness level you are at.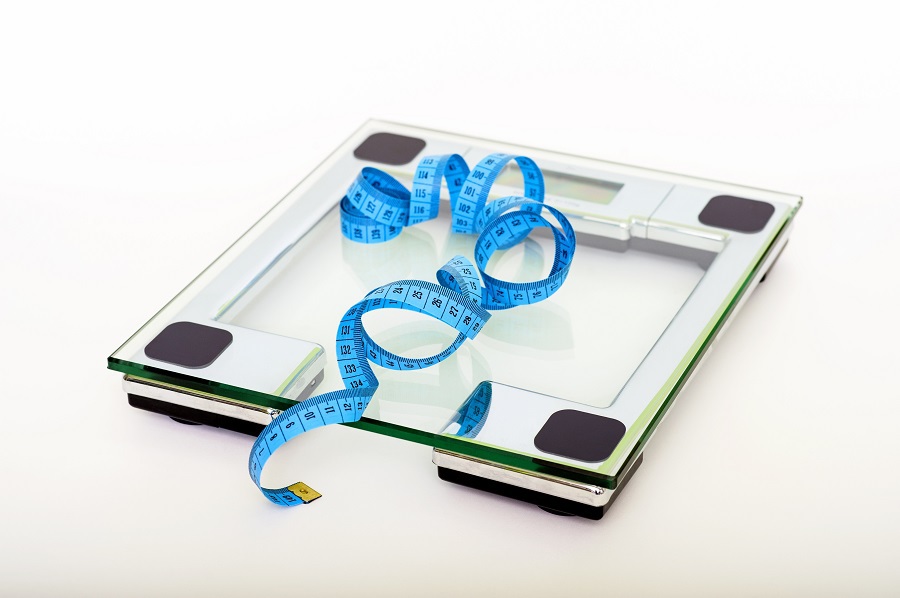 30 Day Toning Workout Arm Exercises:
Arm Circles
Put your arms straight out at your side and rotate forward or back in small circles. This is a great one to take care of those dreaded chicken wings!
Push-ups
Do them on your knees if you need and if you have wrist problems you can modify a push-up and do them using the edge of a counter. So many people avoid pushups because they can't do a full one. Start somewhere and work your way to a more challenging push-up when you are ready.
Triceps Dips
Position your hands shoulder-width apart on a stable and secure bench or chair. I like to use the edge of our bathtub sometimes, too. Extend your legs out in front of you and slide your butt off the surface.
As you find your position, keep a slight bend in your elbows as you straighten your arms, so the tension is in your triceps on not on your elbow. Slowly lower your booty and body toward the floor until your elbows are close to 90-degree angle.
Focus on keeping your back close to the surface your hands are on. Reach the bottom point of the movement you are comfortable with, then press down on the surface to push back up as you straighten your elbows and return to your starting position. One full movement down and back up is one rep of a triceps dip.
Bicep Arm Curl
Stand up straight with a slight bend in your knees. Hold a 5 pound or heavier dumbbell in each hand. While keeping your elbows close to your torso, turn your hands so your palms are facing inward. Without moving your upper arms, curl the weight up while contracting your bicep.
Slowly lower down with slight resistance until you reach your starting point. This completes one rep.
Tricep Extensions
Hold a 5 pound or heavier dumbbell in each hand. With your feet shoulder width apart and a slight bend in your knees, lift the dumbbells over your head and extend both arms above you. Your palms should face toward the ceiling and the resistance of the weights will rest in the palms of your hands.
Keep your elbows tucked in close to your ears and head, lower the weights with resistance behind your head until your forearms touch your biceps. Only your forearms will move. Return to your starting position by using your triceps to raise the dumbbell. A full movement down and back up is one rep.
Cardio Exercises to Help Tone your Body
Jog in Place
This one should be pretty self-explanatory.
Jumping Jacks
As should this. Be sure to complete the FULL movement of the jumping jacks. Your hands should touch at the top.
Jump Squats
Stand up straight with your feet shoulder width apart and arms by your side. Squat down until your thighs are parallel or lower to the floor while keeping your back straight and chest up. Make sure your upper thighs are parallel, or lower, to the floor.
Then jump straight up in the air as high as possible using your thighs. Then you will come down and touch the floor again and just repeat this movement for the desired reps.
Butt Kicks
Jog in place but for butt kicks you will kick each leg behind you so that your heel touches your booty.
Jump Ropes
Pretend you are holding a jump rope and jump rope in place.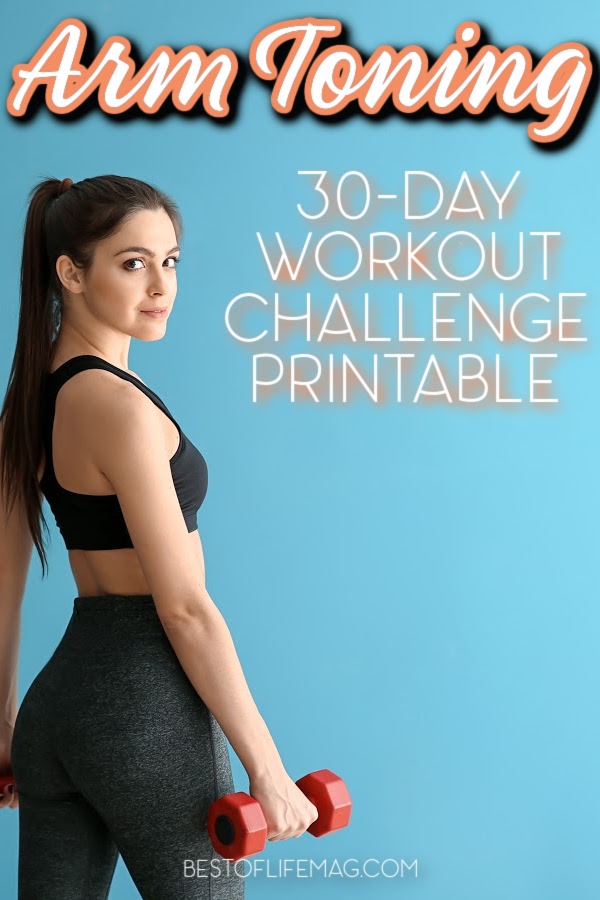 More Workout Ideas
At Home Tabata Workouts for Beginners | Heat things up with your next workout and Tabata training at home.
7 At Home Workout Apps for Women | Apps can really make a difference for your workouts, especially if you're doing it alone.
15-Minute At-Home Workouts for No Excuses | It is important that we all stay active, one way or another and all you need is 15 minutes a day.
At Home Workout Equipment for Small Spaces | Gyms are great, but you don't need all of that space to get your workout done.
Lower Body Disk Slider Workouts | Disk sliders are a fantastic way to stay active without leaving your home.