Slow Cooker BBQ Ribs Recipes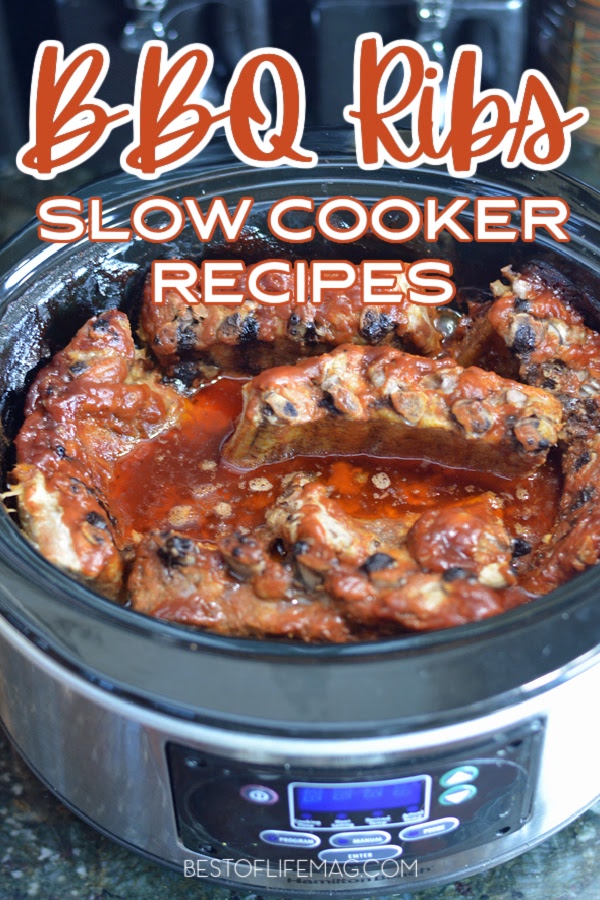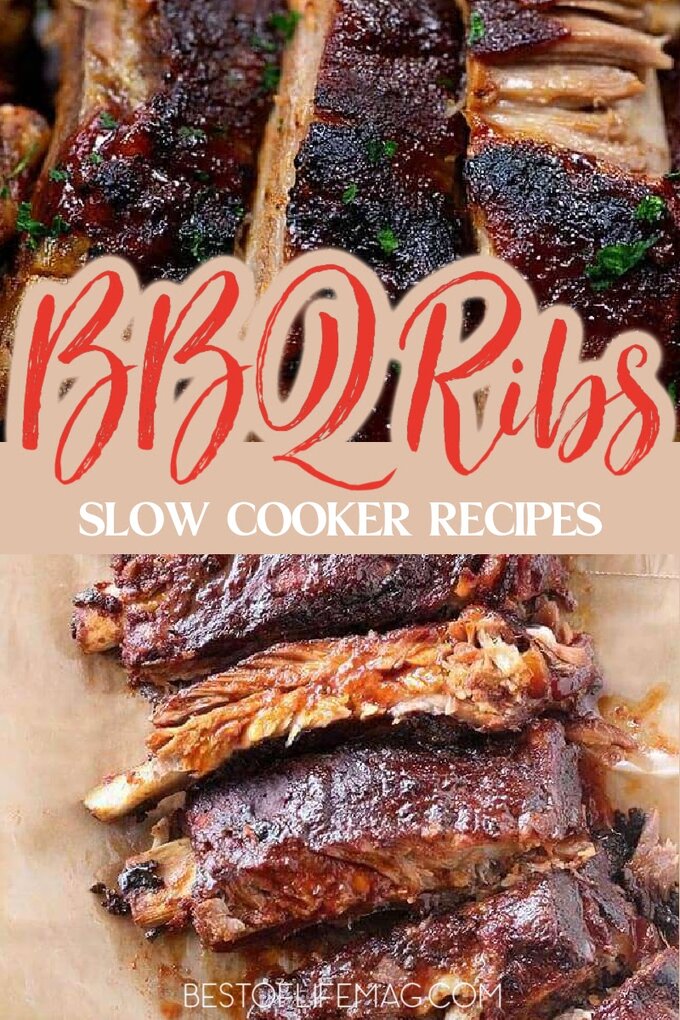 Some people consider making ribs an art form. To dry rub or sauce? Or both? Some like their tomato-based sauce and others prefer a more vinegary sauce. But there is an indoor cooking method that works just as well as outdoor methods. Slow cooker BBQ ribs recipes are examples of how good ribs can be.
When it comes to making BBQ ribs, everyone has their own recipe and methods. Some people swear by their smokers, others tend to their backyard grills all day. The best way to cook ribs can be very personal, but the moist tender meat of slow cooker BBQ ribs recipes make that cooking method an easy favorite.
The one thing we can all agree on is that to cook the perfect ribs, you need a lot of time and a lot of tending to your creation. The goal is tender and tasty meat that practically falls off the bone and is seasoned so well you want to lick your fingers.
What if we told you the key to finger-licking-good BBQ ribs might be in your kitchen, not in your yard? Yes, you can get flavorful, fall-off-the-bone ribs in your crockpot with any of these recipes.
Easy Crockpot BBQ Ribs | Best of Life Magazine
Melt in Your Mouth Crock Pot Ribs | A Cork Fork and Passport
Crockpot BBQ Ribs | The Rising Spoon
Crockpot Ribs | Clover Lane
The Best Slow Cooker Ribs | Buns In My Oven
Slow Cooker BBQ Ribs Recipes
One cooking tip for the crockpot is to remove the thin membrane that joins the ribs. Use a sharp knife to slice it and then remove it. It will allow for better cooking. The slow cooker will easily take care of the rest. In fact, the whole point is that you get to toss the ribs in with seasoning or sauce or both and that's it.
Coca Cola Ribs | Sweet Little BlueBird
The Best Crockpot BBQ Ribs | Mommy's Fabulous Finds
Crockpot Ribs | Spend With Pennies
Slow Cooker Ribs with Dry Rub | Hearth and Vine
Country Style Pork Ribs | Great Grub Delicious Treats
Liners
Using a crockpot liner will allow for much easier cleanup. It will also keep your BBQ sauce from burning to the inside of the pot, which can give your sauce a bitter taste. The liners are designed to still let the heat through perfectly well. But the mess stays in the liner so you can easily just remove it and toss it when you're done.
Slow Cooker Dr. Pepper Ribs | The Magical Slow Cooker
Best 3 Ingredient Crockpot Ribs | The Lazy Dish
Slow Cooker Country Style Ribs | Slow Cooker Gourmet
Easy Slow Cooker BBQ Ribs | Shuangy's Kitchen Sink
Slow Cooker Honey Garlic Baby Back Ribs | A Family Feast
Presentation
For a restaurant or BBQ pit worth presentation, put your finished ribs under your oven's broiler for a few minutes. Or better yet, throw them on the grill right before your family or guests arrive and leave them guessing how much time you spend preparing.
Slow Cooker BBQ Ribs | Cooking for My Soul
Crockpot Country Ribs, Mississippi Style | Recipes That Crock
The Secret to Crockpot Ribs | The Stay at Home Chef
Slow Cooker Ribs | Tastes Better From Scratch
Slow Cooker Dr. Pepper BBQ Ribs | An Affair From the Heart
More Crockpot Recipes
Low Carb Crockpot Pizza Casserole | Pizza casserole doesn't sound like something you would eat when you're trying to lose weight. But that's the beauty of the low carb diet.
Crockpot Lasagna Soup Recipes | Lasagna soup is delicious and easier to make than you may think. Especially with the help from a crockpot.
Crockpot Taco Tuesday Recipes filled with Flavor | Taco Tuesdays are a whole lot easier with a crockpot to help you cook some amazing Mexican food.
Dairy Free Beef Stroganoff Crockpot Recipes | Beef stroganoff is supposed to be creamy and delicious. But how do you get that creamy sauce without dairy?
Crockpot Chicken Recipes with Red Wine | Red wine is a great ingredient to add to your cooking more often.