How to Say Goodbye to Elf on the Shelf | Ideas for Saying Goodbye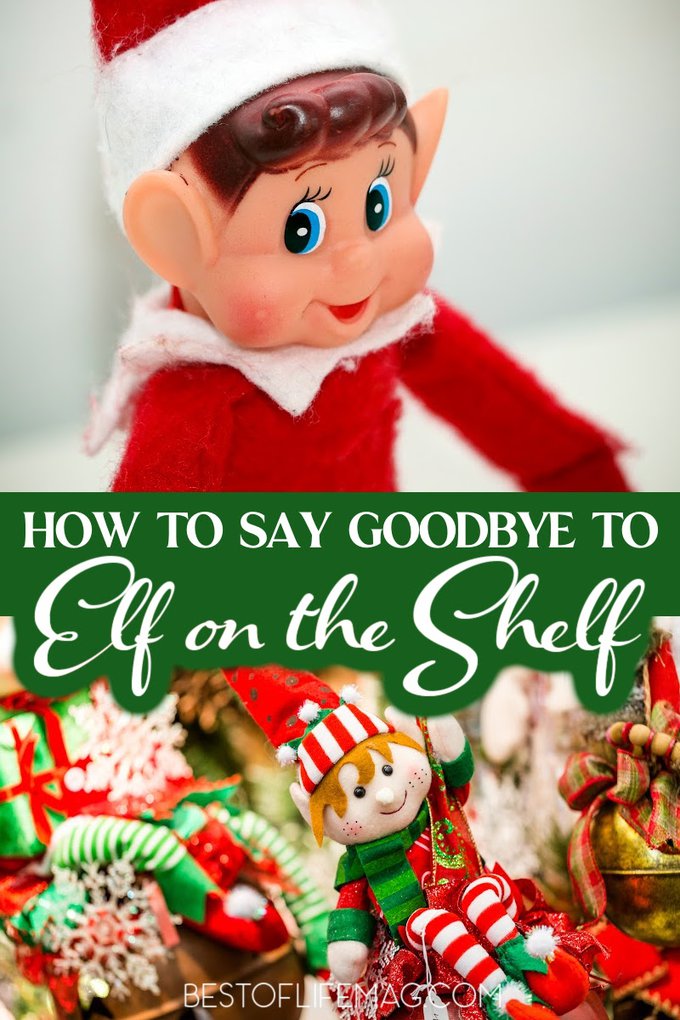 It's hard to believe that in just a few days, Christmas will be here. As you make final preparations this week, don't forget to take time to say goodbye to Elf on the Shelf. By now, your children (and you 🙂 ) have formed a special bond with your elf, making it especially difficult to bid farewell for eleven months.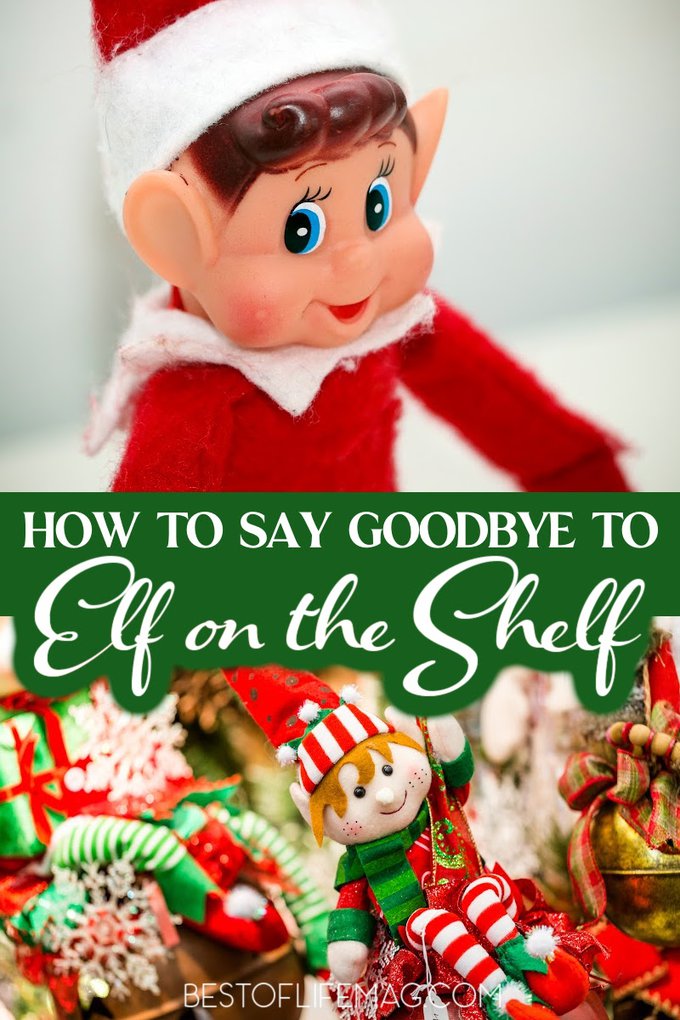 With the special tradition that it is, many wonder just how to say goodbye to Elf on the Shelf. These ideas will help! Take time on Christmas Eve to read "The Elf on the Shelf" with your children and make sure your elf is in the room.
They always enjoy seeing families honor their special tradition, especially when it means snuggling up with a good book!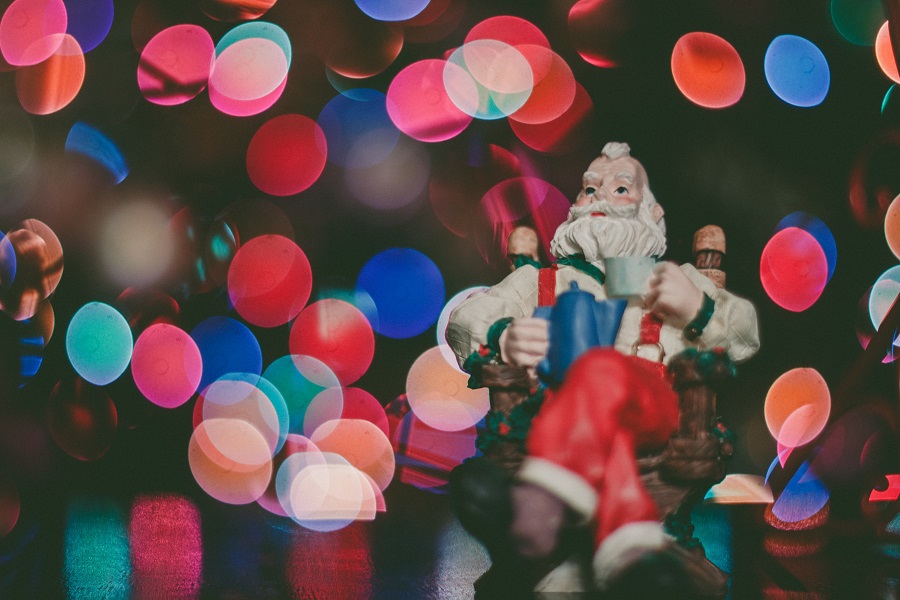 Have your children make something special that your elf can take with him or her as a keepsake for the season. Our son made our elf, Marco, his very own teeny tiny rainbow loom bracelet at the start of the season. Seeing Marco with that bracelet made him SO happy.
He even wrote him a note this last week telling our elf how happy it made him to see him wear it every day. Be creative and honest – anything goes. Whatever means a lot to your children will mean a lot to your elf.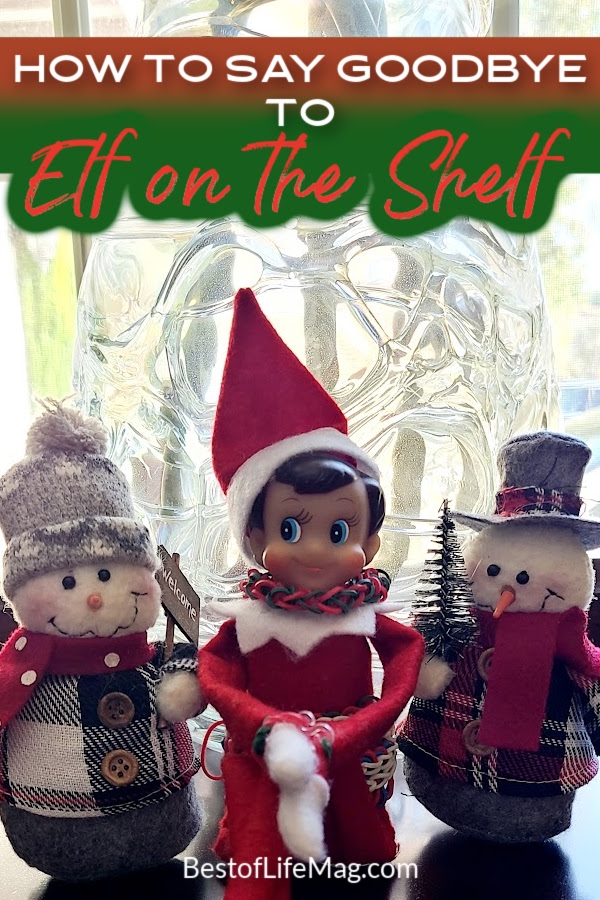 Hard Goodbyes
Write a letter to your Elf on the Shelf. Our children write their own to him expressing their love for him and sharing their favorite places he hid this year.
Parting Gift
Make your elf a little bag of cookies to take with him. After all, Santa will be there in just a few short hours, but if elf magic can get him back and forth to the North Pole each night – well, there has to be magic that allows elves to haul a treat back with them.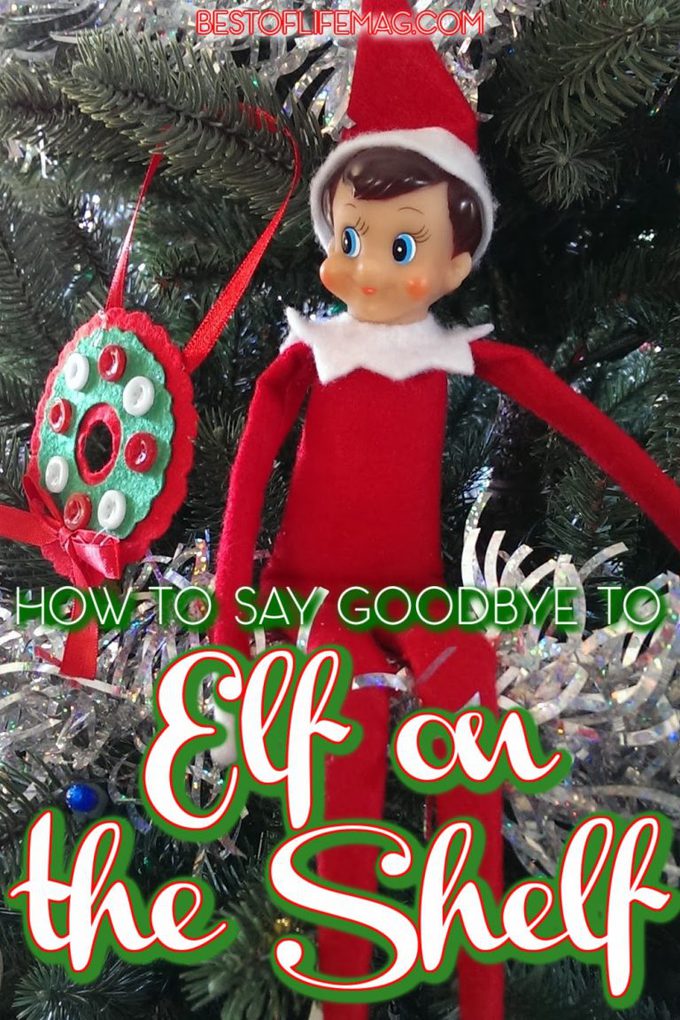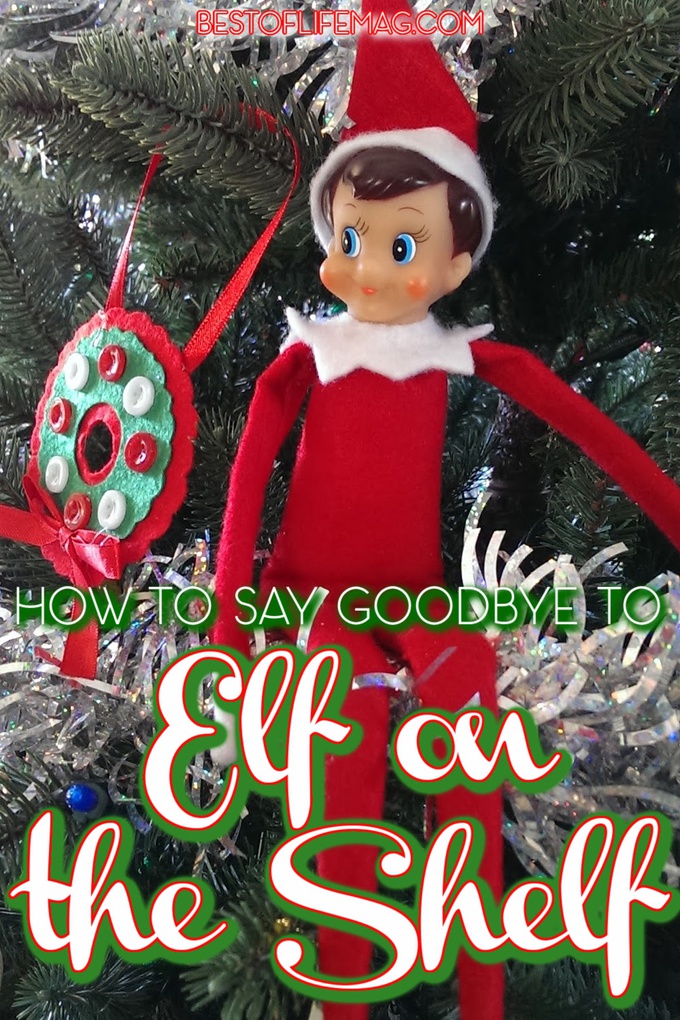 A Note for Santa
End your Christmas Eve by leaving a letter for Santa with some milk and cookies and then take a few minutes to say goodbye to your elf. We record what each of our children say to him to have as a keepsake not only for ourselves but for our children.
Plus, when your kiddos miss their elf after Christmas, they can look back at the photos and videos from the season.

After you say Goodbye to Elf on the Shelf
When you say goodbye to Elf on the Shelf it makes you realize what a wonderful family and holiday tradition it is. If you are just getting ready to give the gift of Elf on the Shelf for Christmas here are some great options!
You better believe I'm already planning for next year as we say goodbye to Elf on the Shelf. There are tons of awesome accessories, DIY Elf on the Shelf ideas, Elf on the Shelf games, and other supplies that we will be needing again before we know it!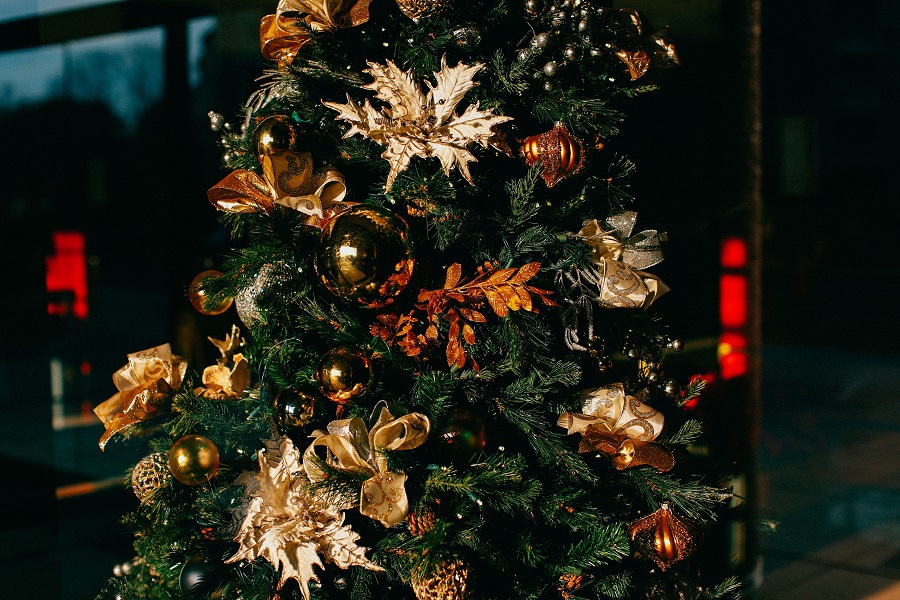 Here are some of my favorite Elf on the Shelf Accessories:
If your Elf on the Shelf likes to get into all kinds of trouble like ours does you'll be needing a fresh supply of these items that set the scene for Elf shenanigans! There are so many hilarious Elf on the Shelf Ideas!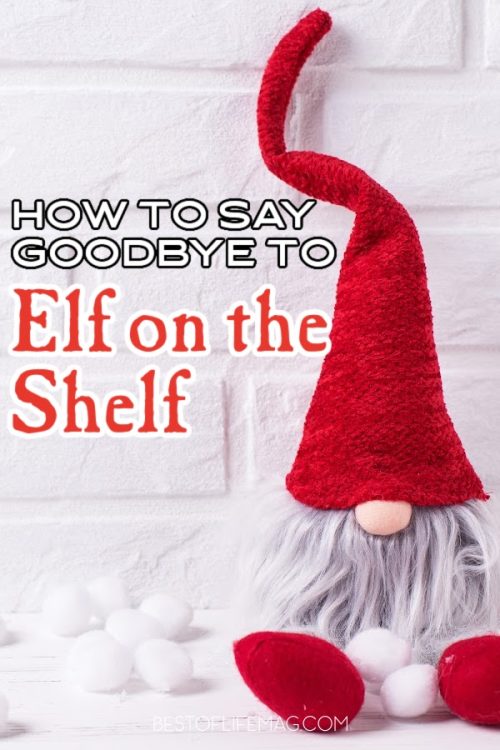 More Elf on the Shelf
Crazy Easy Elf on The Shelf Ideas | Quick Elf Ideas | You don't have to slow things down just because we're reaching the end. Just use some easier ideas instead.
Fun Elf on the Shelf Crockpot Ideas and Things to Do | Break out the crockpot and have some last-minute fun with your elf.
DIY Elf on The Shelf: Make Your Own Elf | Want to add a partner with your elf for next year? DIY one now so you can store them away together for next year.
15 Funny Elf on a Shelf Ideas | Hilarious Elf Ideas | Get those last laughs in with the help of some funnier ideas.
9 Elf Introduction Ideas for Elf on the Shelf | Don't forget, you can plan now how you want to introduce your elf next year. Save