This site contains affiliate links. Please read our Policies for information.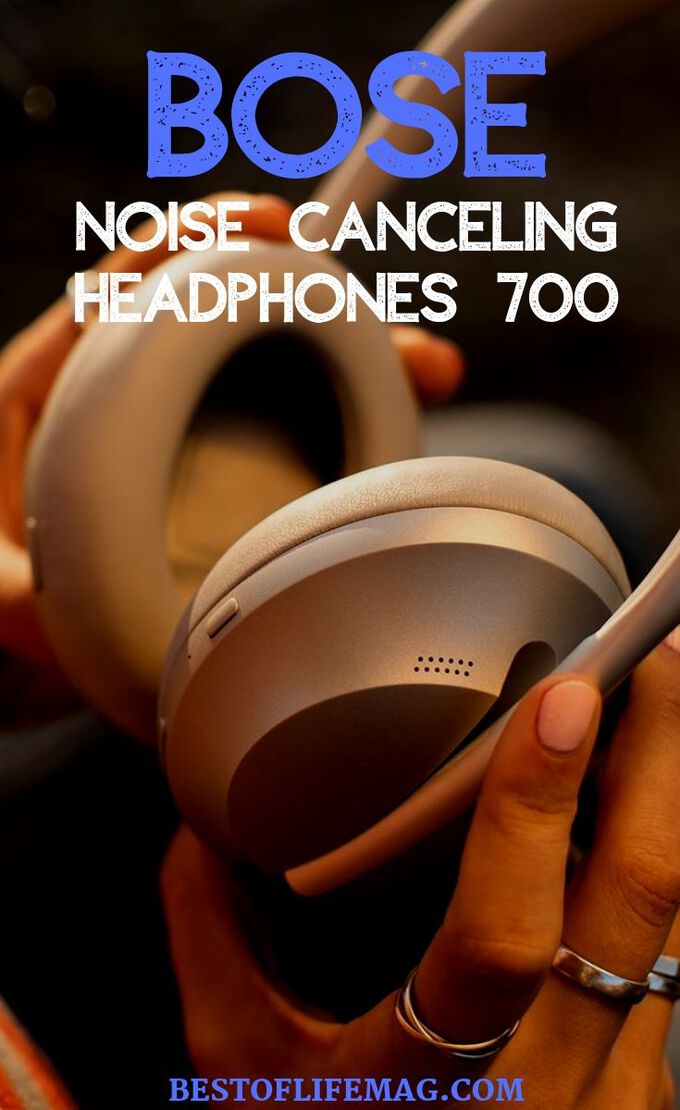 In 1978, a man named Dr. Amar Bose took a flight to Europe from the US. On that flight, he struggled to hear his music even through headphones. Dr. Bose immediately wanted to find a solution to the sound from headphones being drowned out by outside noise. The creation was noise-canceling technology. The first Bose headphones with noise-canceling technology were released in 1988. In 2019, you can now get your hands on the latest noise-canceling headphones from Bose at Best Buy, the Bose Noise-Cancelling Headphones 700.
Don't worry about outside noise ruining your music or your latest podcast episode with the new Bose Noise Cancelling headphones 700.
There are a few instances when we prefer to listen to music through headphones. Those times are often in the noisiest of situations.
Flying, running, cleaning the house, sitting in a waiting room, these are some of the best times to use headphones. The problem with these places and times is that they often come with a lot of noise.
The Bose Noise Cancelling Headphones 700 is the latest innovation from Bose. These headphones are meant to prevent all outside noise from ruining your private jam session with (insert artist of your choice).
Bose has taken the technology they invented and enhanced it. The question is, are these headphones worth a trip to the nearest Best Buy or is there another option?
Design
These headphones are designed to be more classy and luxurious. Instead of a plastic top band, the Bose Noise Cancelling Headphones 700 has a stainless steel top band.
That stainless steel also makes for a more snug feel which could be appreciated by many. There is padding and a rubberized coating on the underside of that top band. Similar padding can be found on the earcups as well and let me just say, they are incredibly comfortable.
These headphones come with Bluetooth connectivity as well as a 2.5mm to 3.5mm cord with a 2.5mm port.
Overall, the design makes for a snug yet comfortable feel which is greatly appreciated on long flights or however you use the Bose Noise Cancelling Headphones 700 in your life.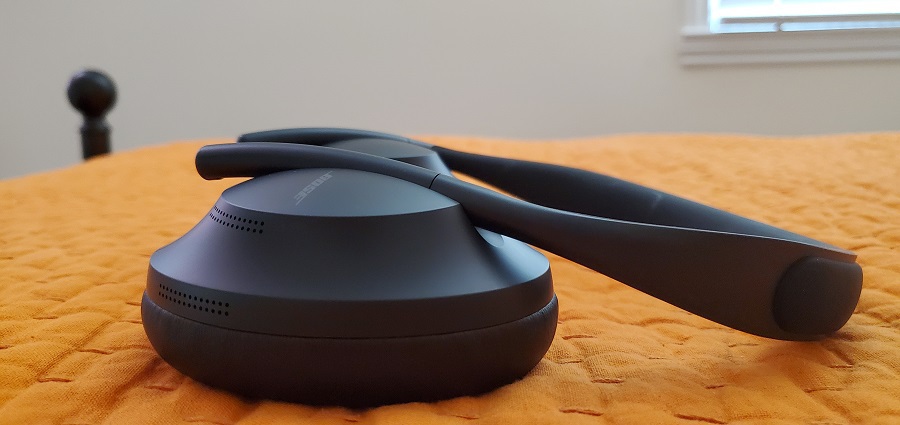 Features
Bose is not an unknown name in the world of headphones or speakers in general. It has become known for making great devices with great sound and the best features. These headphones are no different.
In fact, some may say that these headphones bring back the earcups in a powerful way while keeping the most important feature front and center – noise-canceling technology.
There are 8 microphones in the Bose Noise Cancelling Headphones 700. Six of these mics are used to cancel noise out. The other two are meant to pick up your own voice during calls.
The 700s manage to lower the amount of outside noise you hear from outside VERY well. Even during a phone call, outside, on the streets of California, traffic seemed non-existent. There are 10 levels of noise-canceling you can choose from with the 700s.
Both earcups have buttons on them. The left earcup has the power button as well as a 2.5mm headphone jack. The right earcup has a physical programmable button that can be programmed to do a couple of different things. You can program that button to access your virtual assistant or adjust the noise cancellation levels. It takes a bit of getting used to, but once you do, the clean design is functional and easy to use.
There is also an accompanying Bose Music App however there is little need for it as of right now.
Bose Noise Cancelling Headphones 700 Review
Bose knocks things out of the park with the noise cancellation with the 700s. The amount of outside noise that gets in as astonishingly low.
The sound quality is great but there is a severe lack of customizing the equalizer. In fact, the 700s come with a one-size-fits-all sound.
While the sound is beyond amazing like we have come to appreciate from Bose, there are some types of music where you want more treble, to adjust the bass, or adjust the lows and mids. The sound is balanced though and is great for a lot of music available. For the Bose price tag, customization would be nice.
The battery life on the 700s is about 20 hours long with noise canceling turned on. That is a great amount of battery life but not the longest on the market.
These headphones also come with a quick charging function which allows you to get 2 1/2 hours of battery life in 15 minutes.
Overall, these headphones are breathing new life into Bose. While there are some areas for personalization that could be improved, the sound quality and noise-canceling abilities are outstanding.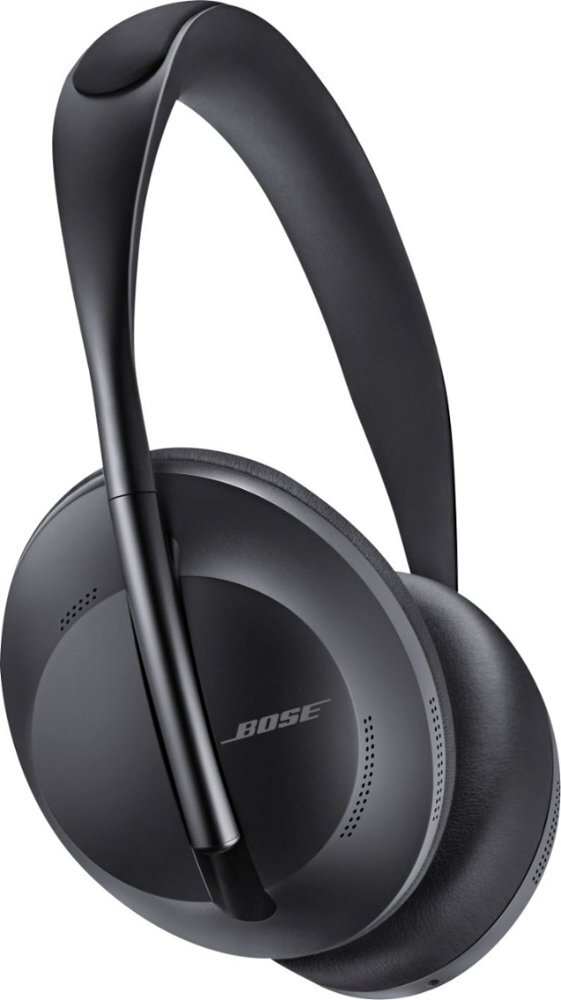 Bose Noise Cancelling Headphones 700 Pricing
The best news is that these headphones are available today from Best Buy. There are two buying options available. You could purchase the headphones outright for $399.99.
Another option would be to use Best Buy financing for as low as $33.34/month.
You get the headphones, a 20" USB-C to USB-A charging cable, a 42" audio-only cable, and a protective hard case when you purchase these headphones from Best Buy.