This site contains affiliate links. Please read our Policies for information.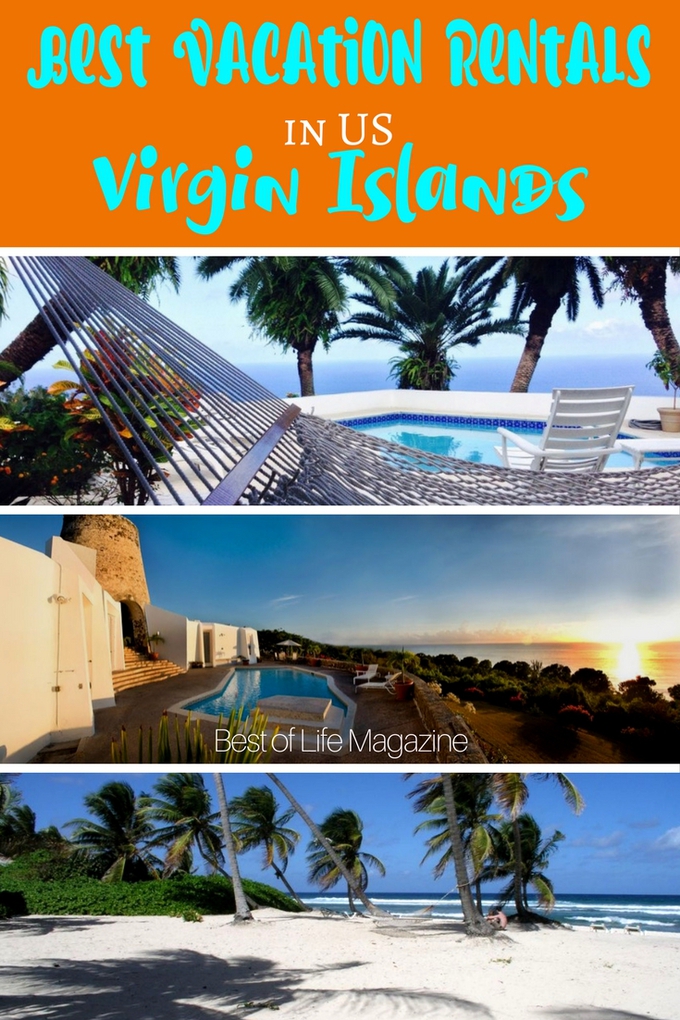 Traveling to a resort is a fantastic way to have everything taken care of during travel. However, sometimes we want a little more control. To get that control, we turn to vacation rentals when we travel. The US Virgin Islands are a great example of both resort travel and vacation rental travel. Vacation rentals in US Virgin Islands offer a level of privacy, a sense of home, and a level of control that you just can't get with a resort.

If you want an opportunity to customize your vacation, then vacation rentals in US Virgin Islands are a picture perfect place to start.
There is a lot of planning that goes into the perfect vacation. Unfortunately, not everyone is a planner like me, so the idea of organizing a vacation is dreadful. Resort style vacations came into play to solve that problem.
Everything you need is taken care of at a resort from activities, to food, to where you lay your head. However, you lose a sense of control and a bit of privacy when you choose resort vacations.
If you want to hold onto that power, then vacation rentals in US Virgin Islands are what you want. In fact, vacation rentals anywhere are where you want to stay.
Set inside a gated community, this little cottage is packed with luxury. The deck is just 25 yards from the beach and is a perfect place to sit and watch surfers, whales, kayakers and more.
There are private roads to ride a bike or go for a run. Since the property is in a gated community, you can enjoy the safety of the area and explore everything St. Croix island has to offer.
If luxury in your vacation rental in US Virgin Islands is what you're looking for you'll find it here. This villa is one of the most luxurious villas on the island of St.Croix. The beach is easy to get to and as close as it can get while staying safe. If the ocean is not where you want to swim, there is a heated pool and hot tub complete with a waterslide and poolside bath.
There are three bedrooms with enough space to sleep eight people comfortably. The only problem with this vacation rental is you will not want to leave.
When you book a trip and stay at Bella Villa, you're greeted at the airport by your personal guide. You'll first leave the airport and head to the market for food and other supplies. Then, your guide will take you right to Bella Villa.
There are two master bedrooms, a private pool with an ocean view, and everything you would need to have a great time. There is plenty of outdoor space to enjoy, like the private courtyard and a "second outdoor living room." Escape home and feel at home all at the same time.
Designer living has never been better than Larimar, your private, luxurious villa. Privacy is essential at Larimar, and you'll find it in abundance. Four bedrooms, four bathrooms, free WiFi and a backyard you'll never want to leave all come included with your stay.
The kitchen is not in the same area as the rooms and is fully equipped with everything you'll need to bring your tastes from home to the islands. There is even a caretaker that is willing to help you brush up on scuba diving skills during your stay.
Paradise lives at Mill Point, and you're invited to the party. This six-bedroom private residence will be all yours when you book a stay. It's recommended that you surrender to the Caribbean to get the full experience.
You have the opportunity at Mill Point to scuba dive some of the most famous wrecks in the world and then head back "home" to a retreat that you will want to pack up and bring home with you.
Villas are a great way to experience luxury in your vacation rentals in US Virgin Islands. However, villas aren't the only option. Condos offer a perfect place to rest your head in between all of the outdoor activities you'll be doing. The other significant part of a condo vacation rental in the US Virgin Islands is the price point.
Get into your ground floor condo with new furnishings, access to one of the largest swimming pools, and a palm tree-lined, sandy beach. You'll have access to the full kitchen, two large bedrooms, and two full baths. The private balcony allows you to take in the views while sipping your tropical drinks that you've made yourself.
Pelican Cove Condominium complex is a highly sought after place to live in the US Virgin Islands. Now, you get to experience why it's so popular. You'll be walking distance to incredible dining, tennis courts, swimming pools, beaches and more. Everything has been purposely placed to ensure your utmost comfort like Bellagio mattresses, gourmet cooking tools, a wine cooler are all just the beginning.
Long walks on the beach are only the start of your paradise vacation at this Colony Cove condo. Getting supplies is easy since there are two grocery stores within walking distance and duty-free shopping is only a 7-minute drive away. The unit has been renovated with upgraded appliances, bathrooms, linens and more. Your stay at on the US Virgin Islands is easier than ever.
Colony Cove is a place where you can get away from it all, and this beachfront condo is your sanctuary. Things don't get more tropical than this condo that is surrounded by palms and other tropical landscaping. Steps away are the Golden Rail restaurant and Breezes where they can mix you up a great tropical drink or meal.
If you'd rather cook your own meal, there is a ready-to-go kitchen with everything you'll need. If paradise is what you're seeking, you'll find it in Colony Cove.
Some vacations are meant for family and friends, and those are usually an exquisite time. However, other vacations call for a more secluded trip. This sea view condo has enough space to sleep up to four people, but you may want the space for yourself.
Escape it all and enjoy a garden meant for meditation, or sneak away to the pool. If you want to get even further away, then head down to the beach and go snorkeling or just stay indoors and enjoy a romantic meal for two.