This site contains affiliate links. Please read our Policies for information.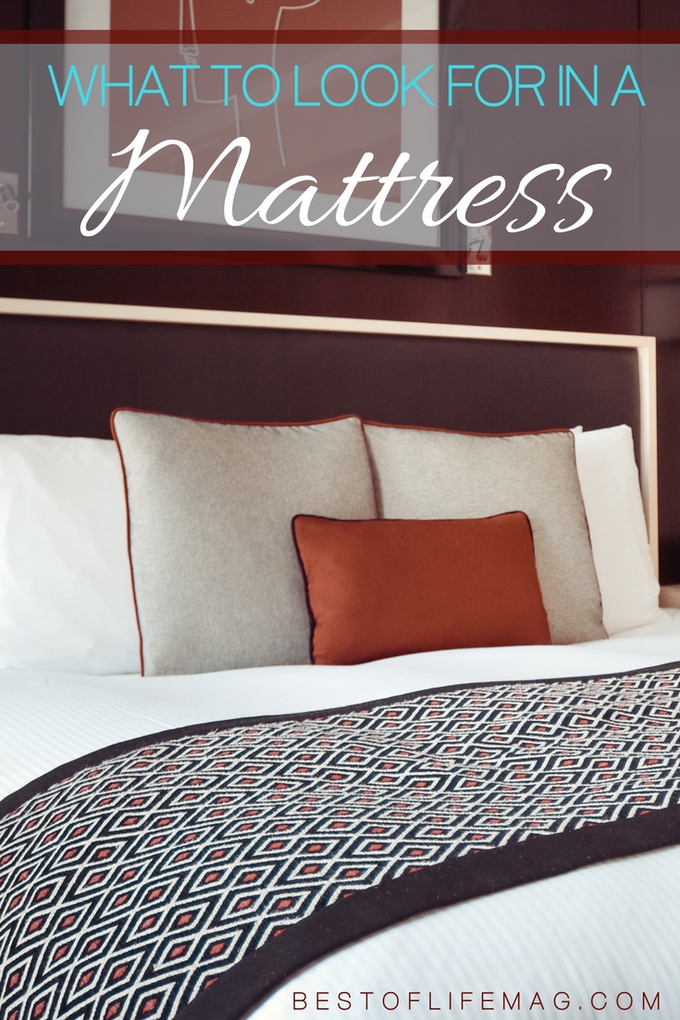 We spend over 1/3 of our lives sleeping, most of which will happen in our own beds. The average person aims to get 8 hours of sleep but we get an average of 6.5 hours of sleep. That's 6.5 hours you spend on one piece of furniture per night. It's important that you get the perfect mattress for you. The hard part is knowing what to look for in a mattress. We're all different after all so how can we know which mattress is right for us?
Knowing what to look for in a mattress can help save you money and ensure you choose the best mattress for your personal needs.
A brand name mattress can cost anywhere from $250 to $5000 whereas luxury mattresses can price up to $50,000. While $250 for a mattress doesn't sound bad at all, we need to consider how much time we spend on that mattress. One mattress can last you upwards of ten years. That's a lot of time spent on one mattress so choosing the right one is key to a happy life. Knowing what to look for in a mattress will help you find the mattress that best fits your body, comfort needs and more.
Support
A mattress does more than just give you a place to sleep, it can affect your health. In fact, most spine issues people experience can be traced back to the mattress they sleep on every night. The goal for the best mattress is one that keeps your hips and spines aligned. The only way to achieve this is to find a mattress that has fantastic support. Everyone has a different body shape, sleep position, and personal preference so supports will be different. However, there is an option for everyone.
Comfort
Comfort is an obvious thing to look for in a mattress. There are many factors that can determine the comfort of a mattress. The most important factor is your personal preference. Some people would prefer a mattress that hugs them while others would prefer a bounce to the bed. There isn't any one type of bed that is the best for everyone because everyone has a different preference. But when you find what makes you comfortable you'll fall asleep faster and that means getting enough sleep every night.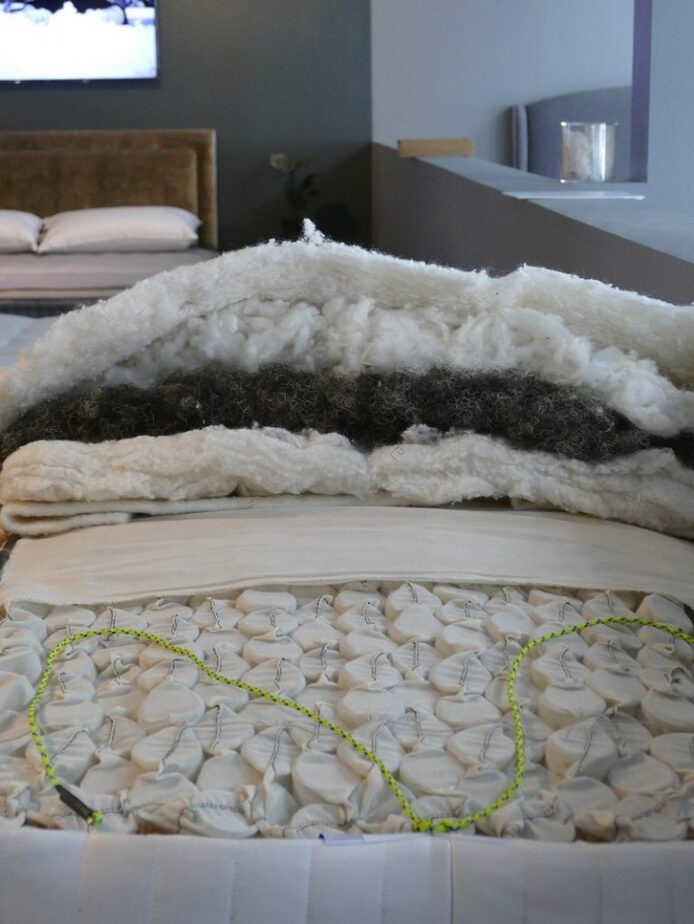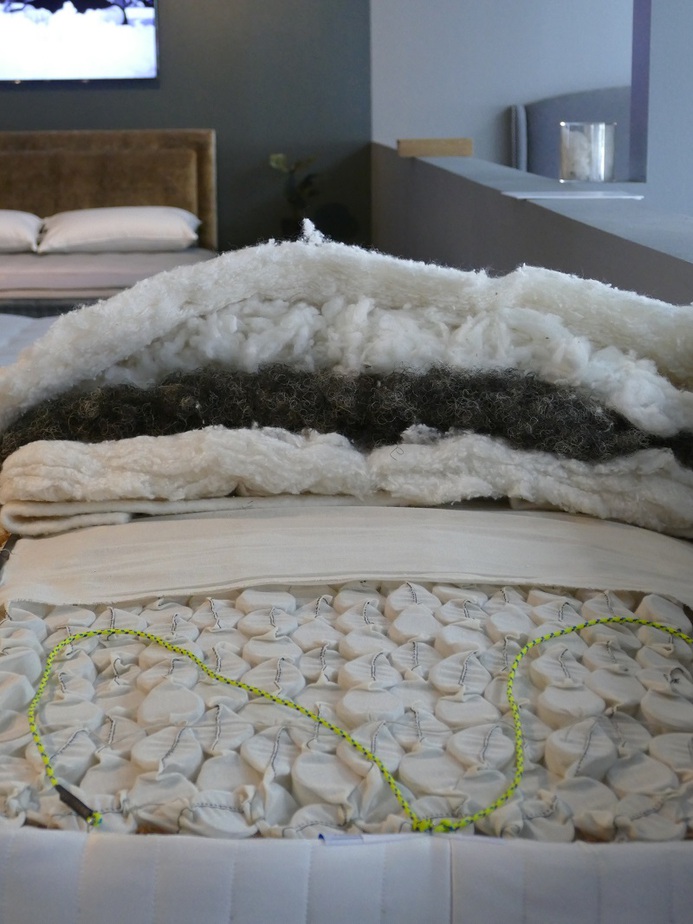 Materials
There are many different materials that are used when making mattresses. The most popular include latex foam for cooling, memory foam for pressure relief, and innerspring for support. Each version mattress comes in different styles like pillow top or firm mattresses. What's important is what you're looking for. If you sleep hot most nights then a latex foam mattress will probably be best for you. On the other hand, if you need to relieve pressure from specific spots on your body, then memory foam works best.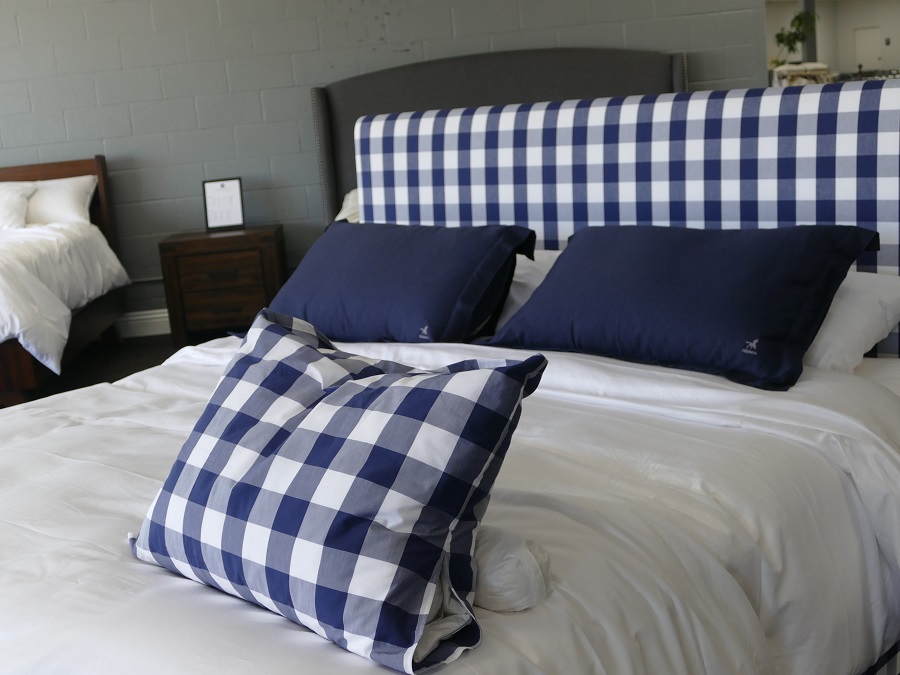 Do you Need a Pillowtop?
The answer to this question is very simple, if you're an undecided person, a pillow top will be for you. What that means is, if you like a mixture of softness and firmness together, then a pillow top was made for you. A pillow top is a thick layer of softness that is attached to the top of a mattress. This pillow top is very soft but often very thin. The mattress itself is usually on the firmer side but still soft. The pillow top is there to add even more softness to the mattress. One thing to remember is that a pillow top mattress is known for sagging faster. If you've ever gotten onto a bed and felt like you were forcing your way to stay in one spot then you've experienced sagging. Over time though, advancements in mattress technology has solved that issue and it may be worth a second chance if you've given up on pillow tops.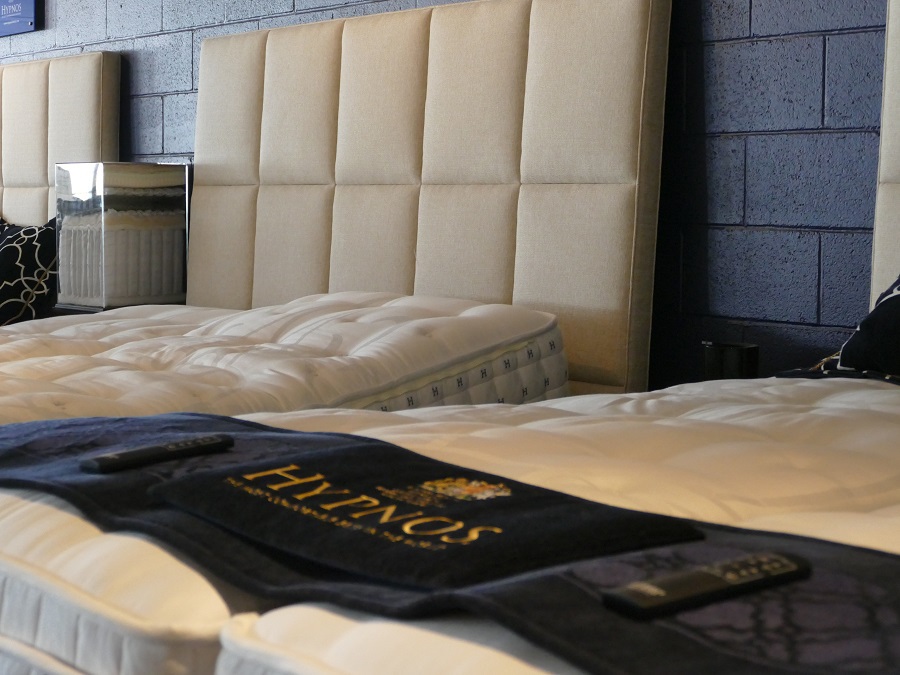 Comfort Guarantee and Warranty
Even after knowing what to look for in a mattress we all still make mistakes when buying a mattress. In the showroom, we try out the mattress for a few minutes as we walk around and decide that we've found the perfect mattress. However, when we get the mattress in our homes, we sleep on it for a few weeks and everything changes. It's important to make sure the mattress dealer you choose has a warranty to help ensure you have chosen the proper mattress. Hadley Olivia, located in San Juan Capistrano, California, has a comfort guarantee that allows customers to return a mattress up to 90 days after installation. When you bring back the mattress to Hadley Olivia you can exchange it for a better fitting mattress.

No Pressure Sales
Comfort levels while shopping doesn't just come in the form of the mattress itself. There are times when shopping that customers feel pressured into choosing a specific mattress. That pressure can lead to customers making a quick decision and choosing the wrong mattress. Afterward, customers realize that the mattress they got isn't the most comfortable mattress for them. Hadley Olivia doesn't want customers to come back unsatisfied with the mattress they chose. No pressure sales means taking all of the time you need to shop for your mattress. It can even mean leaving and coming back a second time to do a second test before buying a mattress that you can't wait to sleep on.