This site contains affiliate links. Please read our Policies for information.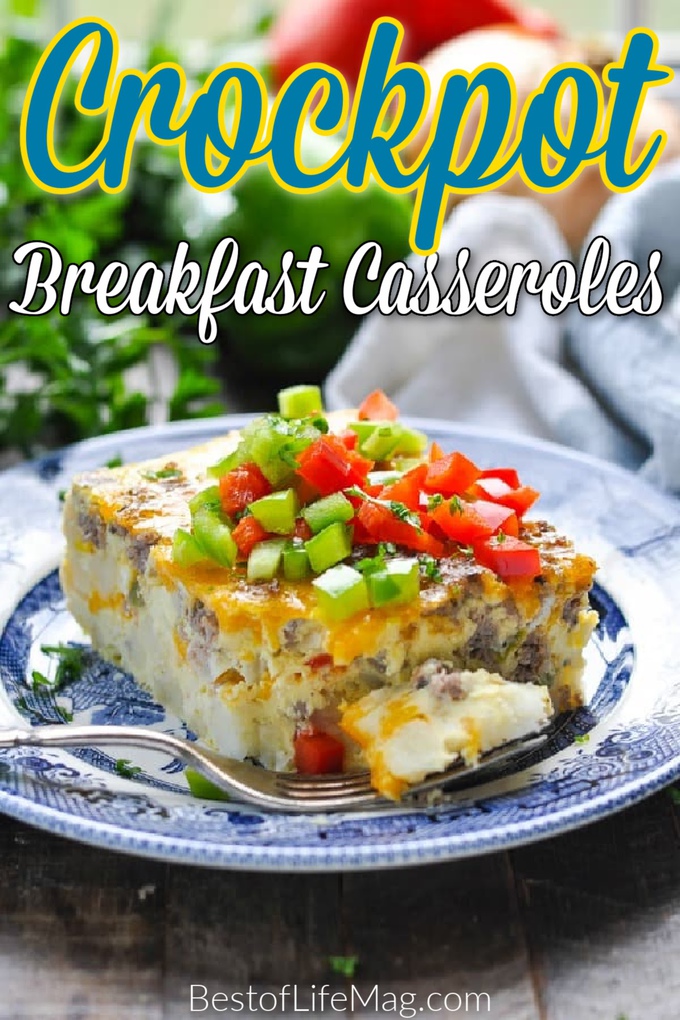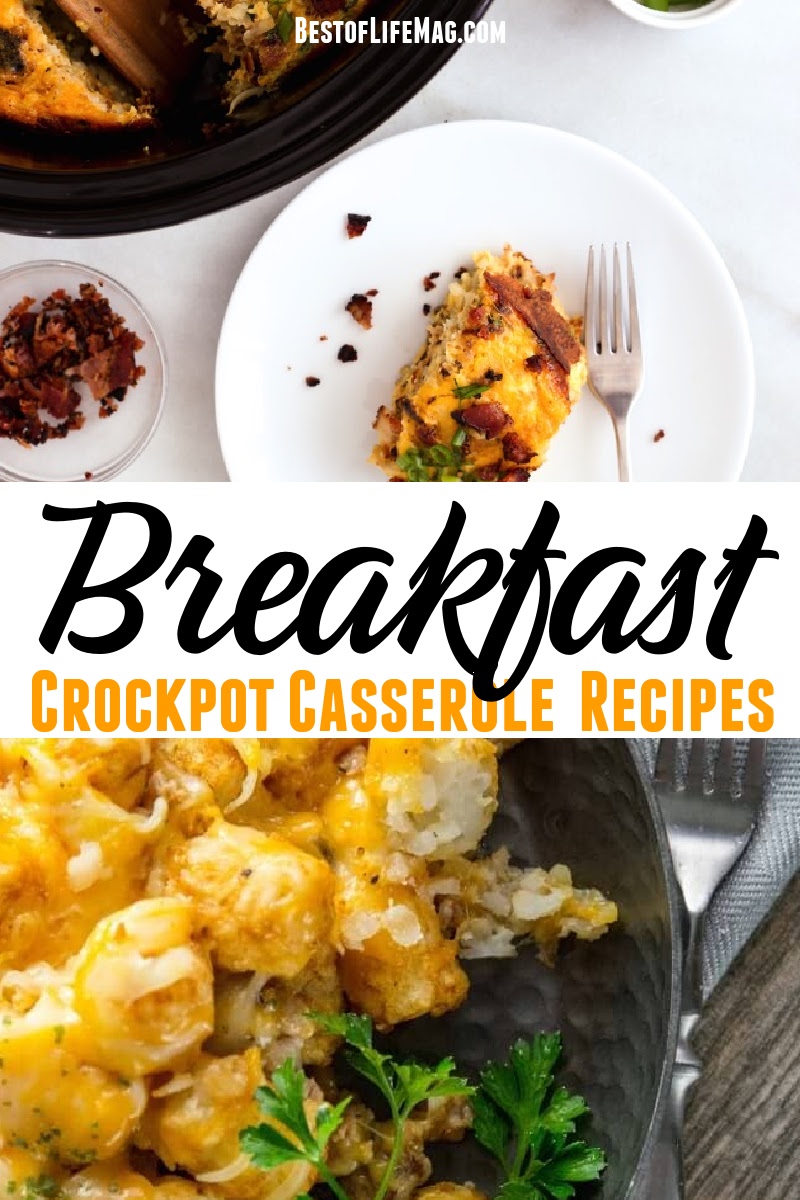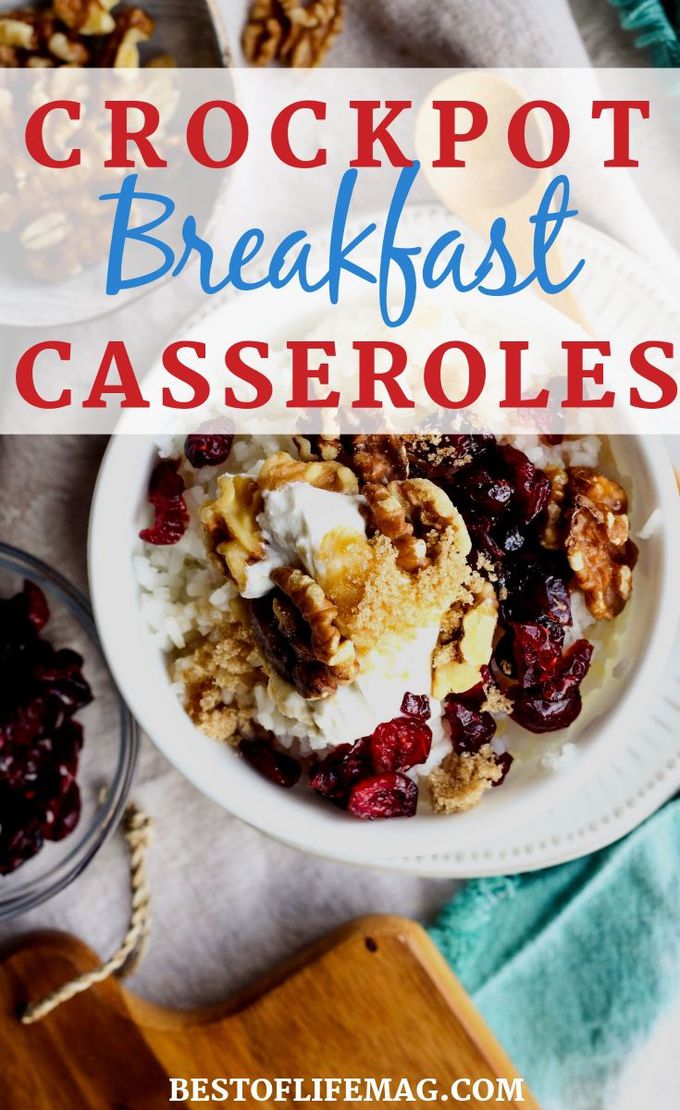 The crockpot can be used for more than just dinner. You can find an easy crockpot breakfast casserole recipe for a great start to your day as well. The recipes are just as easy as the dinner recipes, in some cases, easier. There's nothing better than throwing a bunch of ingredients together and waking up to a home filled with the smell of bacon or French toast. Find some of the best crockpot breakfast recipes and open up a new world of the crockpot. Don't forget that you can get an actual crockpot casserole cooker. You can use any style or size of crockpot but the casserole ones work great for these recipes!


A crockpot breakfast casserole is the perfect time-saving addition to your morning! You don't have to skip out on breakfast due to being short on time!
Using a crockpot for dinner is always a good idea, but you can also use it for breakfast. Toss in the ingredients, turn it on and then go to sleep.
When you wake up, you'll have a delicious breakfast waiting for you. There are many different recipes from the healthy to the not so healthy, but they all are very easy.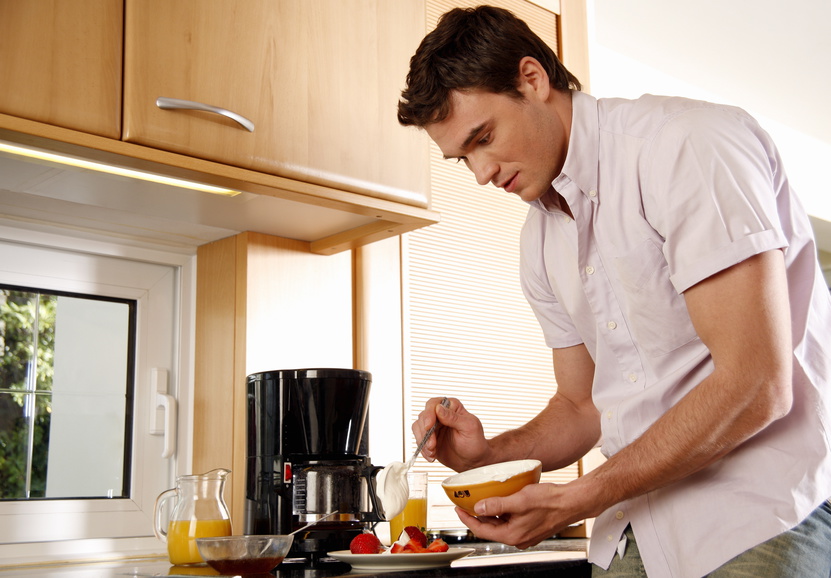 There are always new crockpot recipes popping up that make life easy. Every single recipe shows us more and more that delicious meals don't have to be cooked in conventional ways.
Crockpot Monkey Bread Cinnamon Rolls with Cherries | Best of Life Magazine
French Toast Casserole | Moms With Crockpots
Breakfast Tater Tot | Slow Cooker Gourmet
Cinnamon Roll Casserole | Recipes That Crock
Bacon, Egg & Hash Brown Casserole | Sabrina & Company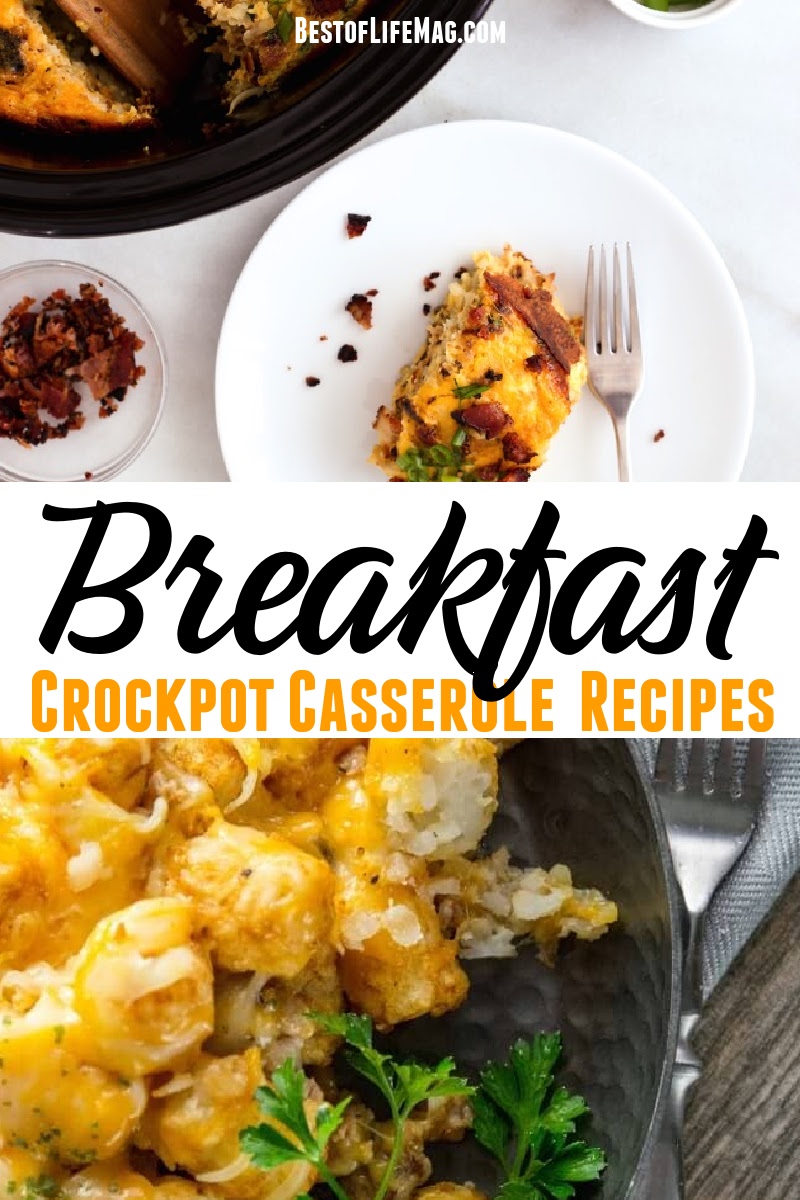 Crockpot Breakfast Casserole Recipes
Using a crockpot for breakfast is ideal for everyone but especially for people who are always in a hurry in the morning. When looking for recipes, you'll find that most are crockpot breakfast casseroles.
The beauty of the breakfast casserole is that you can make an entire breakfast from the bacon and sausage to the eggs and more all in one dish.
Sausage and Green Chile Breakfast Casserole | The Magical Slow Cooker
Crockpot Overnight Breakfast Casserole | The Gracious Wife
Italian Breakfast Casserole | The Seasoned Mom
Cinnamon Roll Monkey Bread | Crazy For Crust
Slow Cooker Breakfast Casserole | Spend With Pennies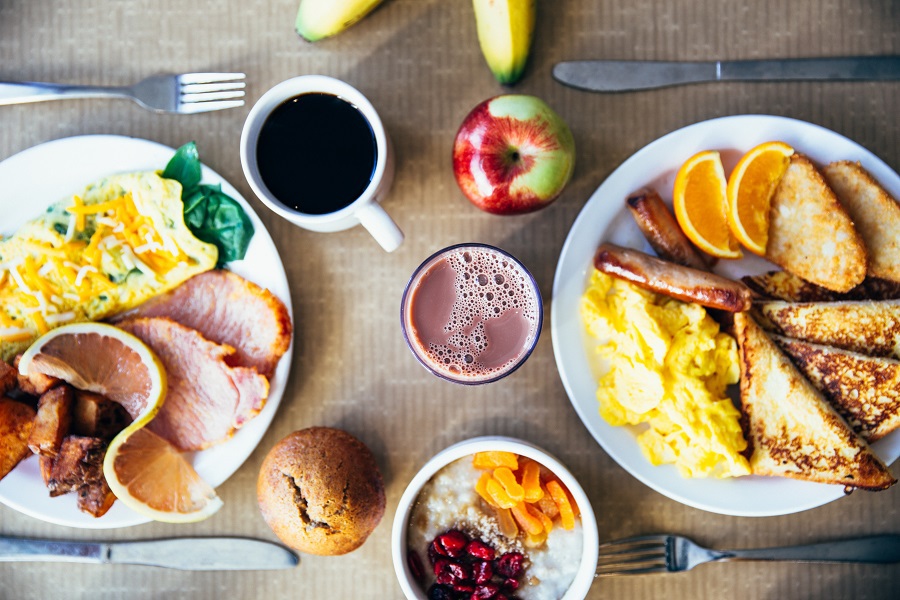 Meal Planning Breakfast Casseroles
Make meal planning easy with these delicious recipes! Once you've finished a crockpot breakfast casserole, clean out the pot and start dinner.
Dinner recipes for the crockpot are just as easy. There's no reason you can't use the crockpot for almost every meal of the week.
Biscuits and Gravy | Julie's Eats & Treats
Cheesy Breakfast Potatoes | Damn Delicious
Tater Tot Sausage Breakfast Casserole | Plain Chicken
Nutella French Toast Casserole | I Can Cook That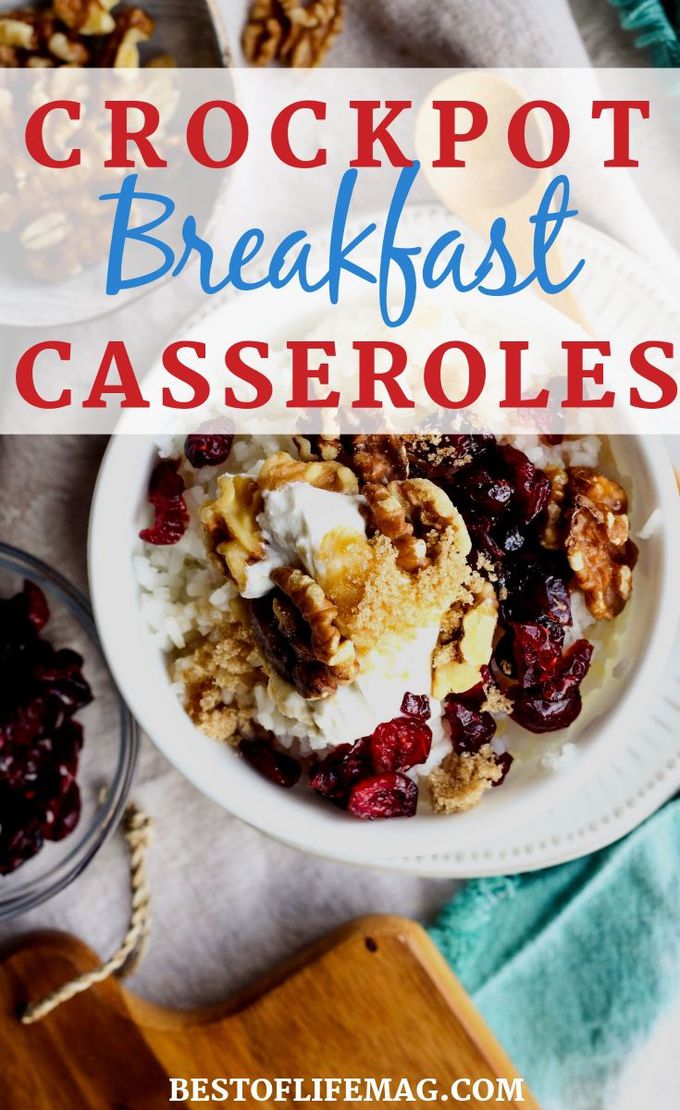 Keeping It Cool
The beauty of making crockpot breakfast casserole recipes isn't that it's easy to make them healthy. It definitely isn't that the recipes are far off the beaten path.
Instead, these recipes are awesome because they cook while you sleep. What can be better than a meal that cooks itself as you sleep?
Sausage and Gravy Dumplings | BHG
Orange Sweet Rolls | Kevin & Amanda
Veggie Omelette | Diethood
Chocolate Chip French Toast | One She Two She
Irish Soda Bread & Buttermilk French Toast Casserole | The Gracious Pantry
Sausage Breakfast Casserole | Jimmy Dean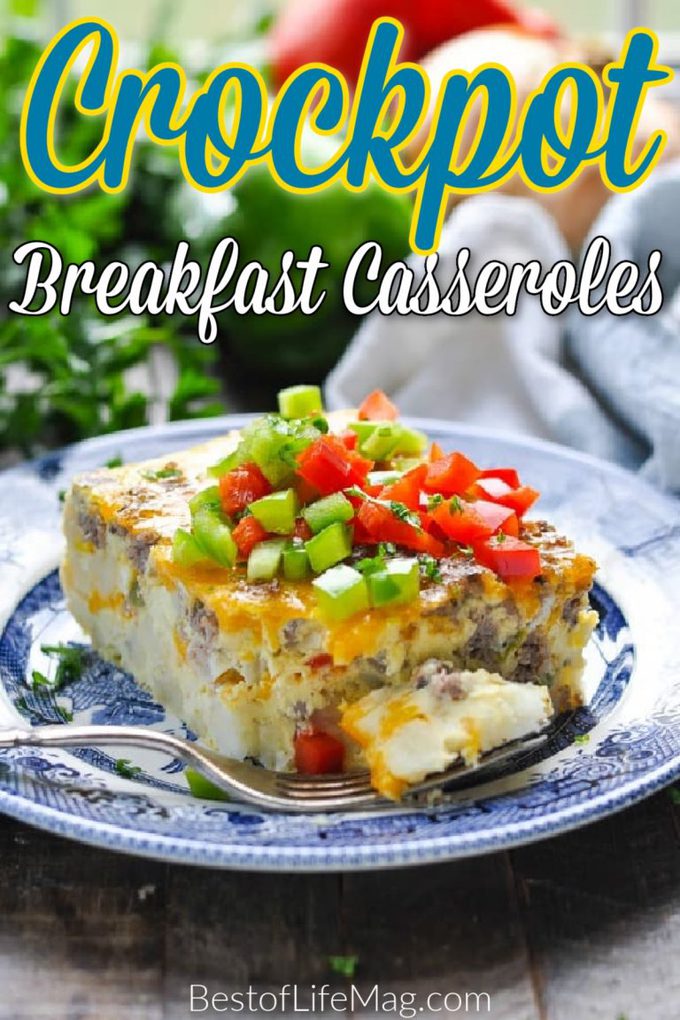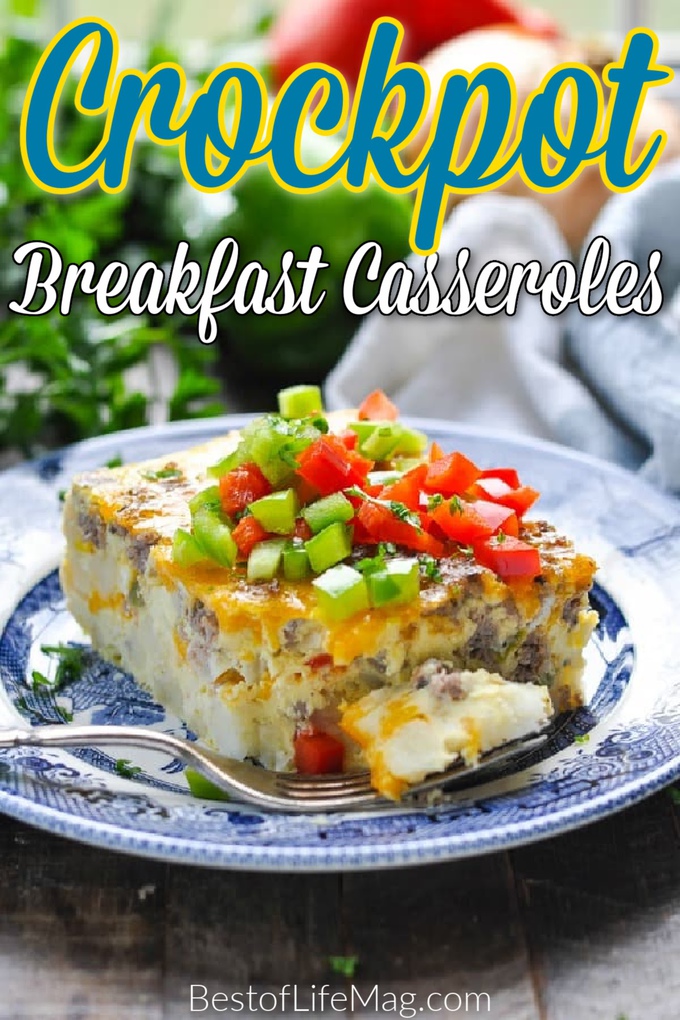 More Breakfast Recipes
Easy Healthy Breakfast Quesadilla Recipe
Low Carb Breakfast Muffins with Coconut Flour
Low Carb Healthy Breakfast Wraps
2B Mindset On the Go Breakfast Recipes
2B Mindset Veggies Most Breakfast Ideas to Start your Day
Save
Save