This site contains affiliate links. Please read our Policies for information.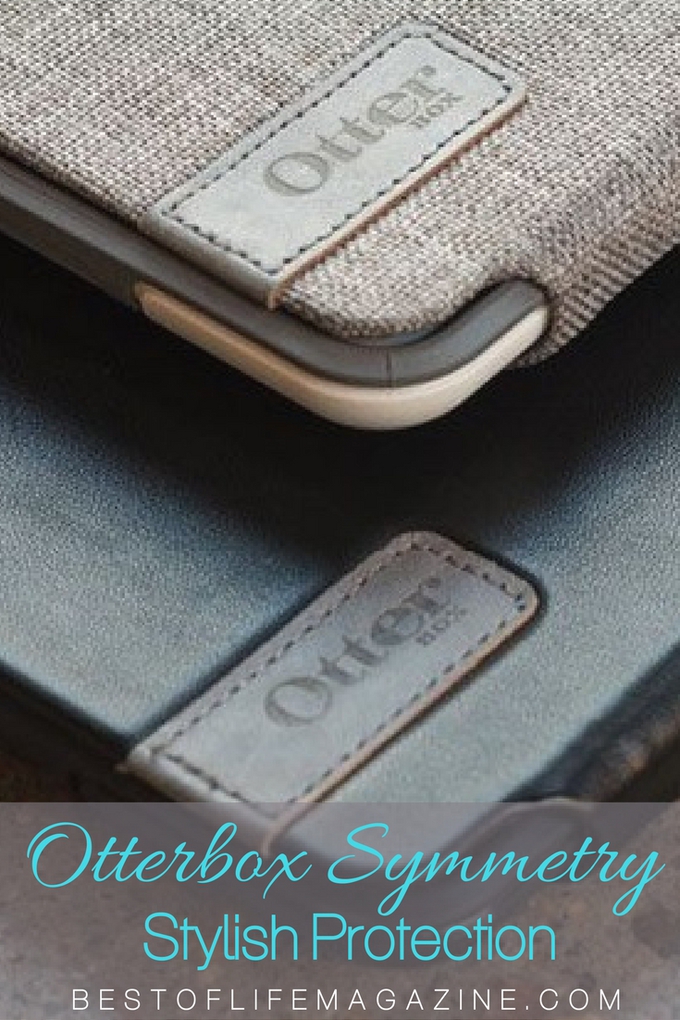 Otterbox doesn't just make cases for phones, there are also Otterbox cases for tablets. The same great protection from smartphone Otterbox cases can be found in the tablet cases as well. Another trait that has transferred over to the tablet cases, style. The Otterbox Symmetry Series iPad Mini case shows off the style and protection that Otterbox is known for but in a tablet case.
There are so many options for great Otterbox protection. You can get awesome protection for iPad, iPad mini, iPhones, Galaxy, and more. You can find all the links for shopping right here.
The Otterbox Symmetry Series iPad Mini case is a line of stylish protection for our tablets that keeps them whole even after a drop.
The Symmetry line of cases by Otterbox are folio cases that are designed with your iPad Mini's safety in mind. But there is also a touch of style that will make your case different from all of the rest.
An Otterbox Symmetry Series iPad Mini case comes in many different colors and materials but all will protect your device in true Otterbox fashion. There are even a few functionality additions that make the Symmetry case a must-have for iPad owners everywhere.
Otterbox Symmetry Series iPad Mini Case Design
There are four different designs of the Otterbox Symmetry Series iPad Mini case. There are two different materials used, a leather-like material and a cloth material. The leather-like material comes in black or merlot and the cloth comes in blue or gray.
Each color is designed similarly with a folio design and a magnetic front cover. The magnetic front cover helps tell your display when to turn off and when to turn on. When you close the front cover, the screen goes off, when opened the screen turns on.
You can also fold the flap back in a way that creates a stand for your iPad Mini. A cool feature with the stand is that you can rotate your iPad Mini to be in either landscape or vertical positions.
Otterbox Symmetry Series iPad Mini Case Protection and Pricing
The back of every Otterbox Symmetry Series iPad Mini case is a hard shell that helps protect your device from accidents. However, there are openings in the case for your headphones, charger, and speakers.
Those openings mean that the case is not waterproof and shouldn't be submerged in water. The front flap serves many different functions but when it comes to protection, it acts as a screen protector. When closed, you can safely place your iPad Mini in luggage or bags with other items and not have to worry about scratches on your display.
All color and material options are available for the iPad Mini 4 but only the black and gray options are available for the iPad Mini 3/2/1. Each style and version are only $59.95 and available today.
More Otterbox
Otterbox Profile iPad Mini Case-Low Profile Protection
Otterbox Statement Series Case for iPad Mini 4
Otterbox vs. Lifeproof: What's the Difference