Tips for a Low Carb Diet | 10 Things to Know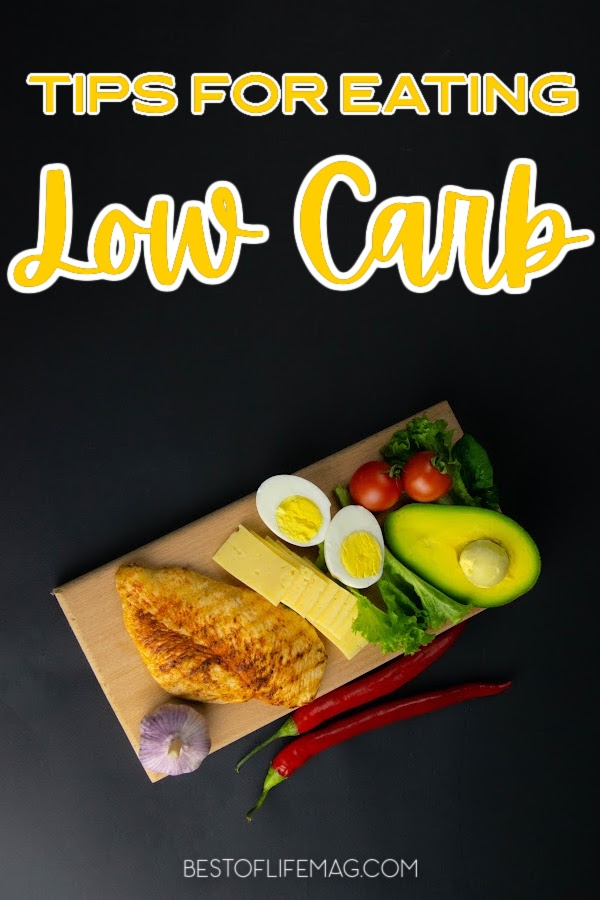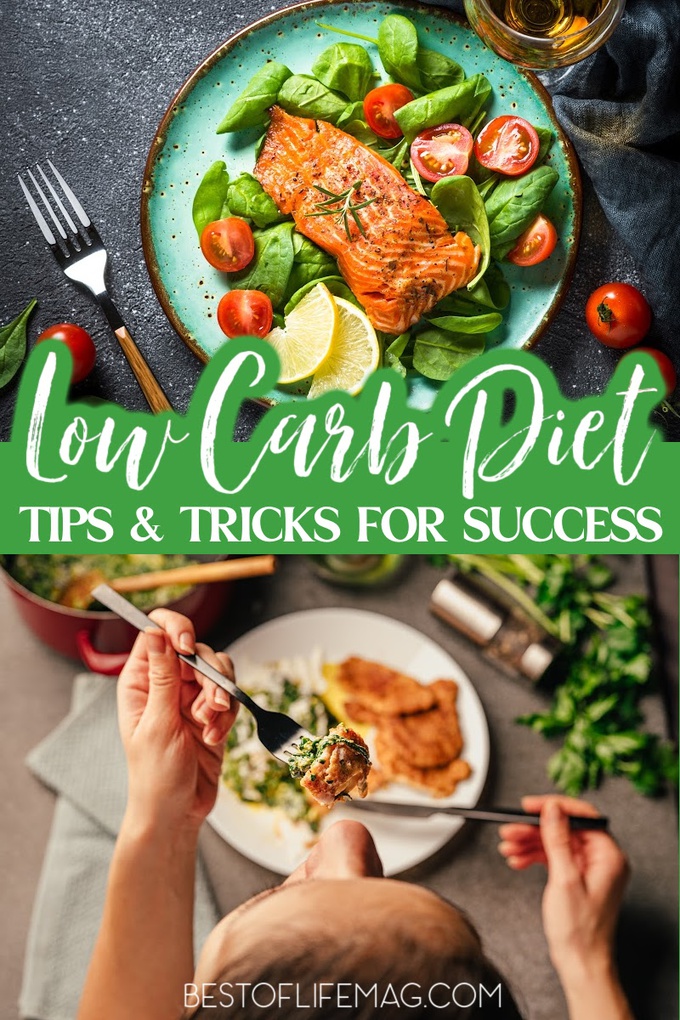 Low carb eating has become very common, but there are still a few things you should know. Understanding the goal is great, but understanding how to succeed is an entirely different beast. Tips for a low carb diet could work for any kind of low carb diet you choose to follow as well as help you succeed.
Whether you call it a keto diet, Atkins 20, Mediterranean diet, or a low carb diet, the idea is the same. Eat fewer carbs so you can use stored fat for energy. Use the best tips for a low carb diet to ensure your success and help you understand how the diet is actually working.
While there are some things about health that don't require a full understanding, there are many other aspects that do. With a full understanding, you can know which rules are most important, and when and how the rules can be bent if you're feeling like cheating.
While bending the rules of a diet too often can get in the way of success, low carb dieting does offer a little flexibility. In other words, bending the rules here could be fine, as long as when you bend them, you consider these important tips for a low carb diet.
Tips for a Low Carb Diet | Know What You Eat
When it comes to a low carb diet, knowing the number of carbs in the food you eat is very important. While there are lists upon lists of foods you are allowed to eat, knowing how much of it you can eat is just as important. The only way to know how much of anything you can eat is knowing the carb count.
If you don't know the carb count, find out. If you can't find out, choose something else to eat.
Tips for a Low Carb Diet | Plan, Plan, Plan
No matter what diet plan you follow, planning is everything. In fact, having a set of easy low-carb meal ideas ready could help you avoid the situation from above. Whether you plan out your month or week, having a plan could help you succeed.
Among the things in your plan should be meals, snacks, and of course, workouts for each day. Not only will having a plan allow you to be prepared, but it could also help you stick to the diet and reach your goals sooner.
Tips for a Low Carb Diet | Prep, Prep, Prep
Along with planning, prepping is just as important. Once you have your plan or even before you plan, having a few meals in mind that can be made ahead of time is a good idea. There are many different recipes you can use to make meals ahead of time.
These meals are often made on a Saturday or Sunday, packed into single meal containers, and then frozen or refrigerated to be eaten throughout the week. Meal prep could be the most important tool you have.
Tips for a Low Carb Diet | Substitutions
Like any good game, substitutions need to be made at times in order to win. As it pertains to low carb dieting, substitutions could help you win as they can allow you to feel like you are indulging in your favorite foods. Some examples of substitutions include zucchini noodles instead of pasta, lettuce leaves instead of bread or taco shells, and portobello mushrooms instead of burger buns.
Tips for a Low Carb Diet | Eating Out
Eating out is not recommended, but realistically, it can't always be avoided. While you should make sure that you always are prepared while dieting, eating out is not impossible. However, if you do go out to eat, you will want to make sure you are well versed in what you should and shouldn't eat.
Navigate the menu safely and be sure to eat in moderation. Avoid starchy foods and stick to what you know.
Tips for a Low Carb Diet | Snacking
Snacking is a tool to utilize, not something to fear. While you are on a low carb diet, you should eat your fill during meal times. However, if you do get hungry, healthy snacks could help. Some of the best go-to snacks for low carb diets include cheese, eggs, nuts, and cold cuts.
Tips for a Low Carb Diet | Don't Fall for It
There are some things that are far from low carb that we want to eat, chief among them is bread. We all have searched and searched for low carb bread options from stores but don't waste your time. There are many foods out there that claim to be low carb but they aren't.
Instead, stick to things you know are low carb, fresh, and natural. If you want bread, you can make your own low carb versions. That includes any "low carb" snack foods from the grocery store.
Tips for a Low Carb Diet | Save Money and Lose Weight
Low carb diets are not only becoming known for helping people lose weight but also for helping empty out bank accounts. However, there are ways to save money and eat low carb. First, you will want to plan your grocery list so you don't overspend.
Not everything needs to be name brand and organic is great but not mandatory. Search for bargains or discounts, and never waste food. If you don't eat everything on your plate, pack up what's left and eat it later.
Tips for a Low Carb Diet | Exercise is Key
In order to be successful, physical activity is just as important as what you eat. The best example of this is with the keto diet. The goal of a keto diet is to get your body into a state of ketosis which means depriving the body of carbs for energy and forcing it to start using stored fat as an energy source.
But your body won't need energy if you aren't working out. Even if you only do cardio workouts for weeks, physical exercise is important.
Tips for a Low Carb Diet | Water Things Down
We all know that water is important and it is even more important on a low carb diet. Initially, we lose water weight with most low carb diets. While it is fine to lose water weight, you may feel some side effects like lightheadedness, loss of energy, and more.
These effects will wear down over time. Once you start burning actual fat, it will be gone completely. In the meantime, drink eight 8-ounce glasses of water every single day.
More Low Carb
Low Carb Crock Pot Soup Recipes | Soup is not easy to make when you're low carb but there are recipes that can help make it easier to manage.
Low Carb CrockPot Recipes with Chicken | Chicken is the perfect low carb meat to use in your cooking. You can even toss it in a crockpot for an easy dinner.
Low Carb Buffalo Cauliflower Bites Recipe | Cauliflower makes a great substitute for buffalo wings, especially covered in buffalo sauce.
21 Low Carb Cloud Bread Recipes | Cloud bread is one way for you to get bread back into your diet without worrying about too many carbs per slice.
On the Go Keto Snacks | Grab and Go Low Carb Snacks | Keto living means keto snacking and there are plenty of snacks to choose from.