This site contains affiliate links. Please read our Policies for information.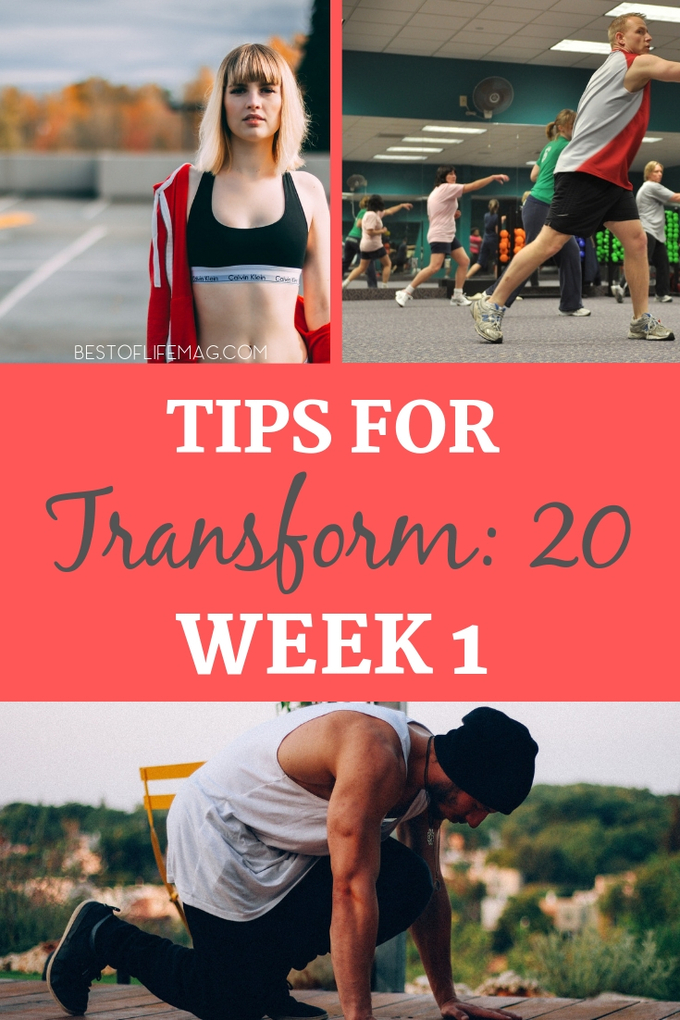 Transform 20 is the newest Beachbody training program by trainer Shaun T. This intense 6-week program is designed to transform you, body and mind, in just 20 minutes a day, 6 days a week. In fact, starting with Transform 20 week 1, you realize that you are in for a rewarding end.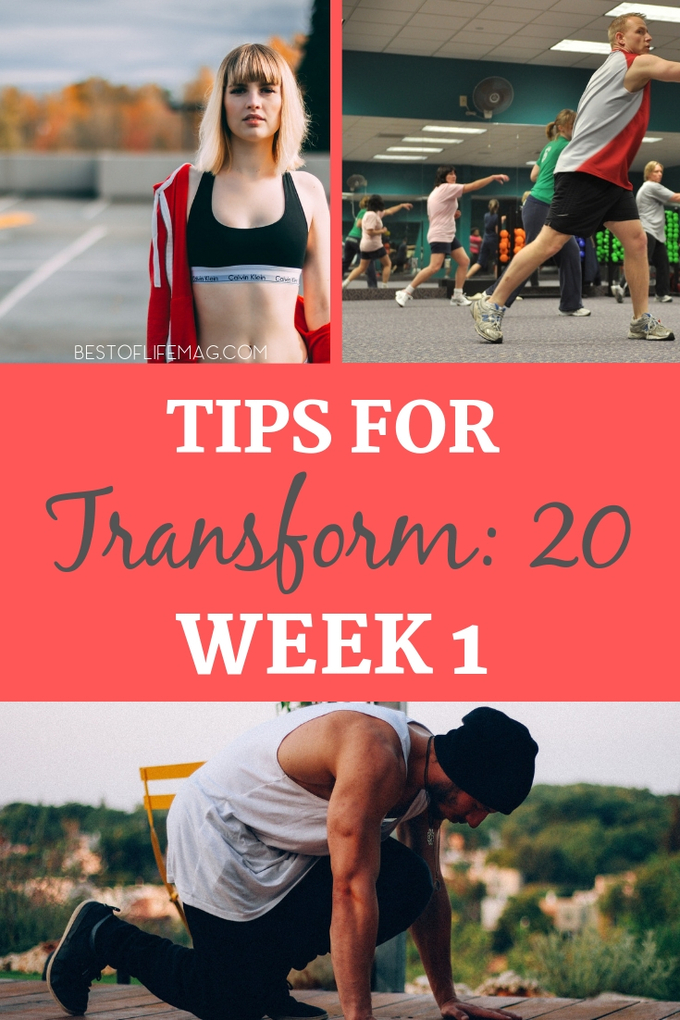 Commit to Transform 20 week 1 and see how this new program can help you reach your fitness goals.
To complete Transform 20, all you need is a step, your Transform 20 tracker, and a towel. If you don't have a step, you can just modify the exercises. You don't even need weights since these workouts use your body weight!
With a different workout each day, and the 6 weeks divided into 3 chapters (Commit, Climb, and Conquer), there is no repetition and no boredom. Ready to go? Commit and then check out week 1.
Chapter 1: Commit
Transform 20 Week 1 Workouts and Tips | Day 1: Burn
This first day of your transformation focuses on revving up your metabolism. Cardio is the main focus here as well as getting yourself familiar with the step.
After a quick warm-up, Shaun T will move you through the first of three sets of 3 moves each, which will get your heart pumping. Here, he will introduce the recovery step that you will go back to in every workout, right before the Transformer move.
The Transformer is a single exercise repeated for 1 minute. You will count and record your reps quickly before moving on to the next set. There are three Transformers in each Transform 20 workout. Transformer 1 is Rapid Taps.
Your second Burn set introduces planks, lunges, and burpees using the step, followed by your second Transformer, Twist Oblique Kicks.
Diving squats, mountain climbers, and kick outs bring you to your final Transformer of the day, the Rocketman. Your final Transformer will always lead you into a cool down and stretch.
Tip – Get familiar with your step! If you need to take a few of the moves slowly as they are introduced, do it. The workout progresses quickly and you don't want to miss a step, literally!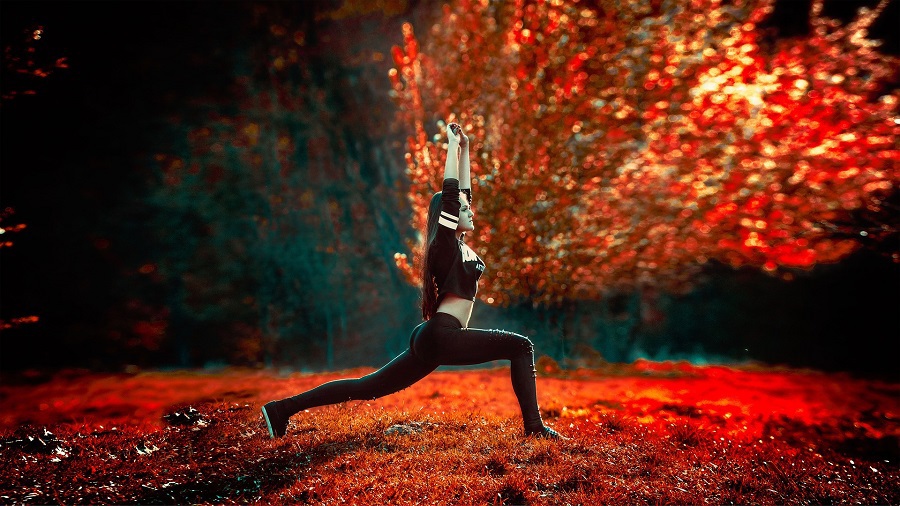 Transform 20 Week 1 Workouts and Tips | Day 2: Faster
If you aren't feeling confident on the step yet, consider modifying since Faster really ramps up the pace.
The first set consists of sprinting steps both basic and over the top of the step and then a super knee up with a calf raise. Your heart rate will be up before your first Transformer, an over-the-top step with an X Jack.
Set two doesn't let up with burpees quickly moving into plank climbs and speed squats/toe taps. Transformer 2 is an "L" Reach focusing on your core while laying on top of the step. You may think you are getting a break here, but believe me, you are not.
Your last round of speed taps, plank jacks, and scissor steps lead right up to Transformer 3, Ski Abs with an in/out.
Tip – Keep your Transformer tracker nearby! Under your step or right off to your side is the best spot. You will want to record your number as quickly as possible and get back to your next set. Shaun T doesn't wait and you don't want your heart rate to lower too quickly.
Transform 20 Week 1 Workouts and Tips | Day 3: Stronger
Stronger is considerably slower than the Faster workout you just did. This one is all about strength and lean muscle building. It's intense but the focus is different. You will be feeling your core after this one too!
A set of squats and lunges off of the step and "spider" push-ups lead up to Transformer 1, 90 Degree Ab Trapper. Your abs will be burning after this intense minute.
The second set revisits lunges and brings in the upper body with tricep dips and kick outs. You'll appreciate the break for your core since Transformer 2 is Hover Ab Kicks.
Once you record your number, you move right into the third and final set of the day, tricep mountain push-ups, tightrope backs, and over the mountain abs. You read that right. More abs.
The final Transformer is a Burpee Hop. Finish this minute, record your number, and you will have made it more than halfway through your first week!
Tip – Don't get down on yourself if your Transformer numbers aren't what you expected them to be. These workouts are intense and week 1 is all about getting your baseline. You will see these numbers increase. Each day of each week repeats the same Transformers so you can easily measure your progress.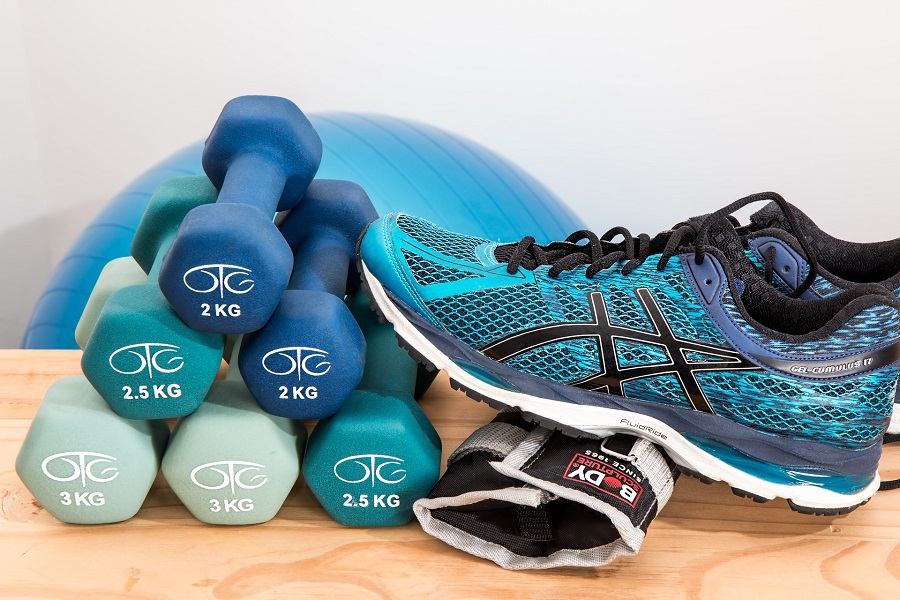 Transform 20 Week 1 Workouts and Tips | Day 4: Powerful
Powerful day is a mix of plyometric and strength exercises. The goal is to build muscle and increase your power. The workout uses powerful, explosive moves that shred calories and make you stronger.
This workout mixes things up a bit to get you over that hump both mentally and physically. The warm-up and the sets are longer at 4 moves each. You won't repeat the moves twice like you did in previous workouts since these moves are more balanced.
After a set of burpee squat hops, cross punches, and a t-step on the step incorporating a frog jump, you will reach Transformer 1, the Parcour.
Next up are bear crawls, over the top jumps, jumps side to side, and wide lunges. Transformer 2 is a TS Squat Reach.
The third and final set will push you to your limit. Rising stance jacks on and off the step, rising plank jacks on the step, down and back burpees with a heel surge, and tricep dips with an arm raise will leave you burning. Your final Transformer is a Lunge Punch followed by a much-needed and deserved stretch and cool down.
Tip – Don't click stop at the end of your 20 minutes! Take advantage of the cool down. The stretching will help alleviate soreness and it will gradually bring your heart rate down.
Transform 20 Week 1 Workouts and Tips | Day 5: Cut
Cut involves high-intensity cardio with static holds and pulses that sculpt and define your muscles. Three blocks of three moves will help you do just that.
Your first set of three moves are a plank with shoulder taps, pulsing wide squats, and a lunge step front and back followed by Transformer 1, the Over Step Jump.
Set 2 is 3-and-1 pushups with in-and-out abs, a tricep dip with pulses, and hover bicycle abs. Transformer 2 is called the Hand Rel Push Up. Push past this Transformer and you have your last set. Pulse lunges and squats, a downward dog with a cross step, and a step squat with a high calf raise round out the workout leaving you with your last Transformer, the Hop Squat Triangle.
Tip – You are nearly done with your first week. Some people may start to experience fatigue and burnout, but stick with it! These workouts are tough. They will push you. That means they are working!
Transform 20 Week 1 Workouts and Tips | Day 6: Balanced
You will finish your week with a day 6 workout that will assist in your recovery, stretch your tired muscles, and focus on core strength.
The warmup is a bit longer than the rest of the week. The 3 sets consist of the familiar 3 moves and repeat. You begin with a knee lunge hip flexor stretch and a chest opener. Then, a plank to downward dog and a hamstring slingshot stretch end the series. The first Transformer is Climb Pushups.
Set 2 consists of lunge back / kick forward with a hold. Then hip ups with a crunch and a star up with knee to elbow. Transformer 2 is a Plank Oblique Trap.
The last set of your week is a lunge with heel surge, an elbow oblique twist hold over the top of the step and a plank walk back. Repeat that and you have arrived at your third and final Transformer, Balanced Dips.
The workout finishes up with a short cooldown and a look back on the week as well as prep for week 2 of the Commit chapter.
Tip – Watch the bonus footage! There's a lot to learn about the cast and yourself as you watch their Transformation journey. You can also see behind the scenes and hear personal testimonials from Shaun T and people who have been transformed.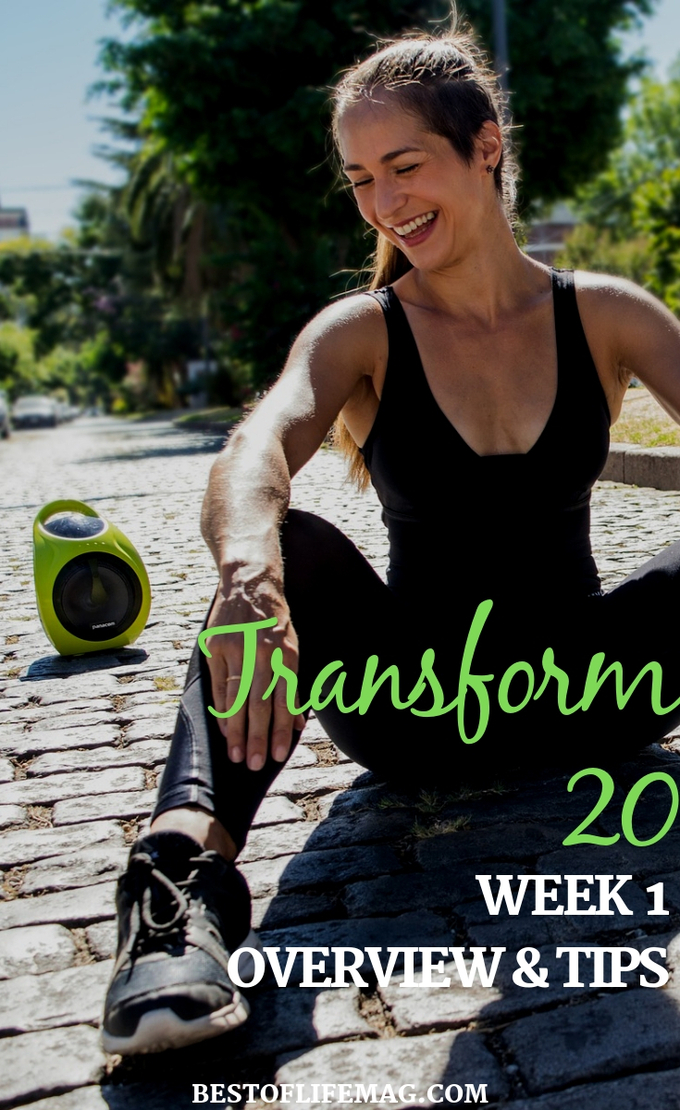 More Beachbody
Transform 20 Calendar Schedule and Workout Tips
Transform 20 Workout FAQ | Beachbody
Beachbody LIIFT4 FAQ | LIIFT4 Things to Know
Beachbody 2B Mindset FAQ | Cost – What to Expect
80 Day Obsession Workout by Beachbody | Tips, and Things to Know