This site contains affiliate links. Please read our Policies for information.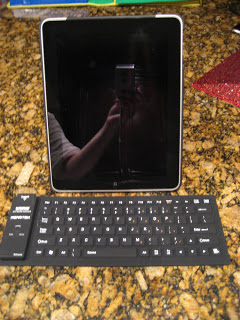 I recently reviewed and began selling two other products from Elmenos on Open Sky, but wanted to share one more iPad accessory with you.  The Menotek iPad Genuine Leather Snap On Case With Built In Stand is made of genuine leather and comes in black, silver, or red.  It is a high quality stand that works very well with their flexible mini bluetooth keyboard.  The case allows users to keep their iPad in either landscape or portrait mode.  The legs of the stand lock in place when closed, which is a nice feature.  After repeated opening and closing, they do not open up.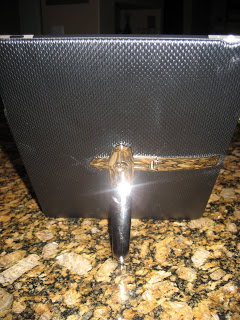 The Menotek iPad Genuine Leather Snap on Case looks crisp and clean and allows you to still enjoy the slim feel of the iPad.  It also makes for a very nice looking picture frame when viewing pictures on your iPad.  It protects the back and edges of your iPad from getting scratched and the leather gives it a professional look.  You can slide it into a neoprene storage sleeve and toss it in your purse or briefcase.  And it works great for watching a movie while flying or anywhere where table space is at a premium.
I have added the Menotek iPad Genuine Leather Snap on Case with Built in Stand to my Open Sky store!  If you have not checked it out yet, I would greatly appreciate a visit. 🙂