This site contains affiliate links. Please read our Policies for information.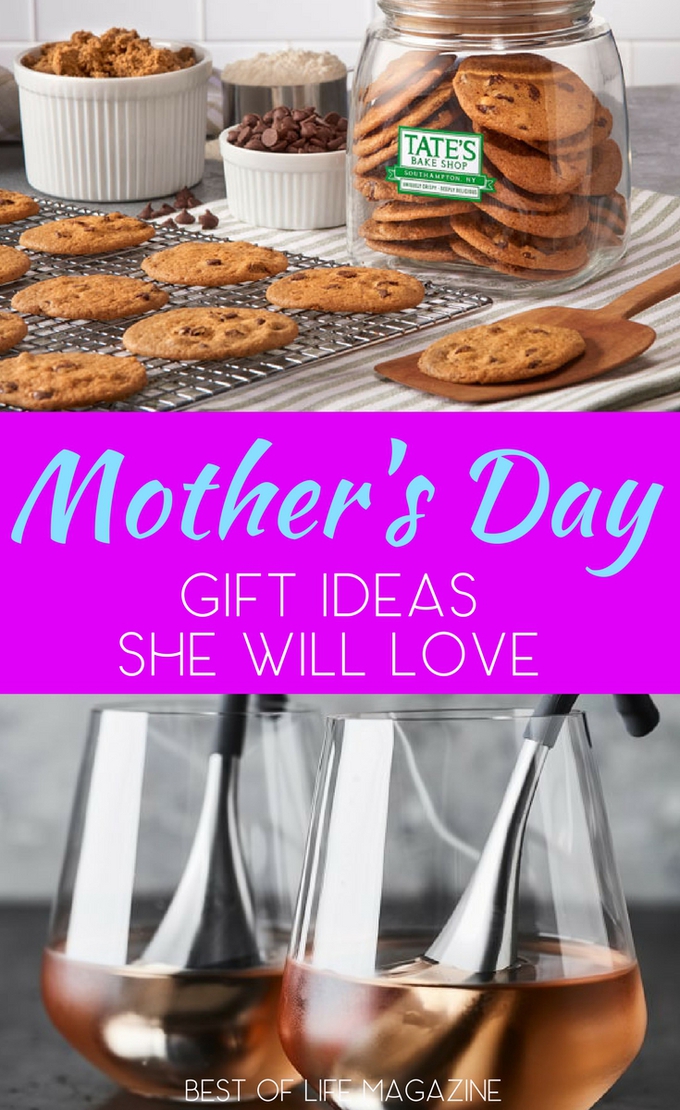 Mothers play an important role in our lives. We should show our appreciation throughout the year, but there is of course one special day out of the year when we kick the gratitude up a notch: Mother's Day. Brunch is always a great way to spend Mother's Day, but if you're looking to give her something to open during that brunch, look no further. We've gathered our favorite Mother's Day gift ideas to help you find the perfect thing.
Having a list of the very best Mother's Day gift ideas will make finding the right gift for your mom even easier to handle.
Moms vary when it comes to tastes and preferences. Some moms are tech nerds and others are fashionistas. And then there are the moms who prefer a nice glass of wine and a good book over just about anything else. But only you know what your mom would truly love to get on Mother's Day. Unfortunately, that usually means shopping around trying to find the perfect Mother's Day gift and a lot of time wasted. But shopping for mom doesn't need to be that difficult. The best Mother's Day gift ideas put together on a list make it easier to pick one out for your mom.
Ember Temperature Control Ceramic Mug
Most moms enjoy a cup of coffee, if not, a cup of tea. The Ember Temperature Control Mug is one of the perfect Mother's Day gift ideas. This mug has the ability to keep the contents nice and warm so that cup of coffee or tea can be enjoyed even longer.
Myaro Scented Drawer Sachets
Not only do these sachets by Myaro repel moths and insects, they also produce a lovely smell. Mom will love opening her drawers or closet to the fresh scent of lavender. The sachets will also help keep her clothes smelling fresh while they are stored away for the season.
Aura Frames
Meet the smartest picture frame your mom has ever owned. Not only can multiple pictures be shown, but mom doesn't have to do a thing! The Aura frame is a picture frame that lets you upload pictures from an app on your phone, and share with the mom in your life. In other words, you can upload new photos whenever you want for mom to enjoy.
Electric Spiralizer
Spiralizing veggies for salads and pasta has become normal for many health-focused people. Add mom to the list of people enjoying healthier meals by giving her an electric spiralizer that she will love.
UGG Aira Knit Slipper
Knit is one of the most popular shoe trends and now, they come in slipper form. UGGs are known for their comfort and style and the Aira Knit slipper meets all those criteria. You'll also be able to find a color that mom will love to wear.
Final Touch Wine Chilling Wand
There is nothing worse than warm Chardonnay. While some may resort to ice, others know that ice will water down the wine and make it lose its best properties. If the mother in your life enjoys a good glass of white wine, she needs a chilling wand to keep her Chardonnay from getting warm (or worse, watered down). While the chilling wand is an excellent gift on its own, you could also gift it in a DIY wine gift basket.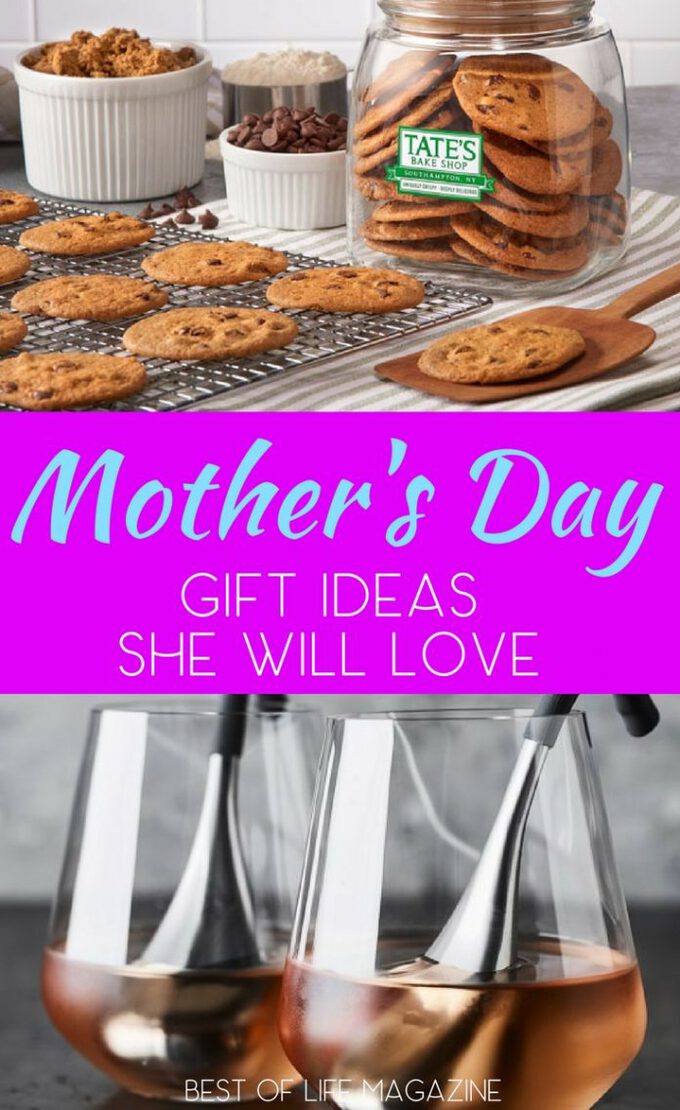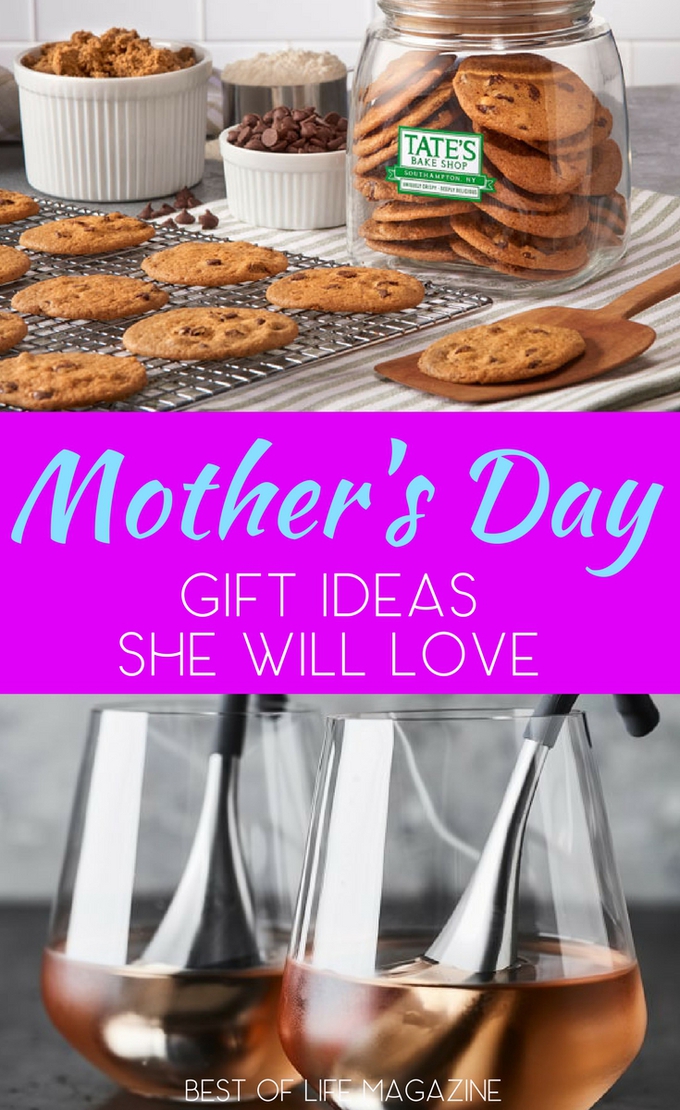 Tate's Bake Shop
Another gift mom will love is a taste of sweet luxury from Tate's Bake Shop. Brownies, macarons, and most importantly, cookies are all handmade and packaged in a beautiful gift basket. The best part is, there are premade gift baskets ready to order for when choosing gets too difficult.
Diamond Glasses
Some moms deserve all of the diamonds in the world but that's just not possible. What is possible is drinking out of diamond-shaped glasses. These tumbler glasses are made out of Borosilicate glass and are designed to make enjoying whiskey or any spirit even better.
More Mother's Day Gift Ideas
6 Mother's Day Gifts She will Love
Make Mom Melt with Free Mother's Day Cards