This site contains affiliate links. Please read our Policies for information.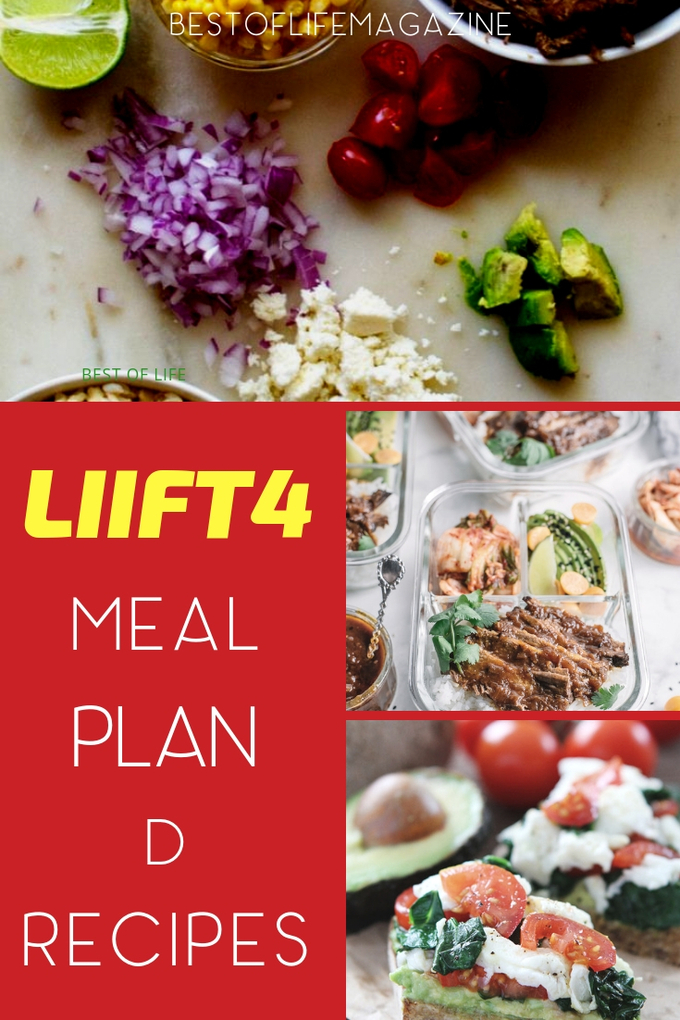 LIIFT4 by Beachbody will get you stronger and leaner with just 30 minutes of high-intensity exercise 4 days a week. You will build lean muscle and a ton of calories. And since you will work so hard, your body will need the right fuel (a.k.a.the right combination of protein, fats, and carbs). If you're following Meal Plan D, you'll need the best Meal Plan D recipes.
These delicious LIIFT4 Meal Plan D recipes follow LIIFT4 Plan D guidelines, are easy to make, and easy to fit into your personalized plan.
Plan D allocates 2100 – 2299 calories per day to your meals, 6 days a week with one cheat day. This might sound like a lot, but you will be working hard. You need to fuel and recover correctly.
A good way to help with fuel and recovery is through Beachbody supplements, which are also recommended as part of your plan. Keeping in mind the ratio of 30/30/40 (protein, fat, and carbs), these 25 recipes will cover you from morning till evening.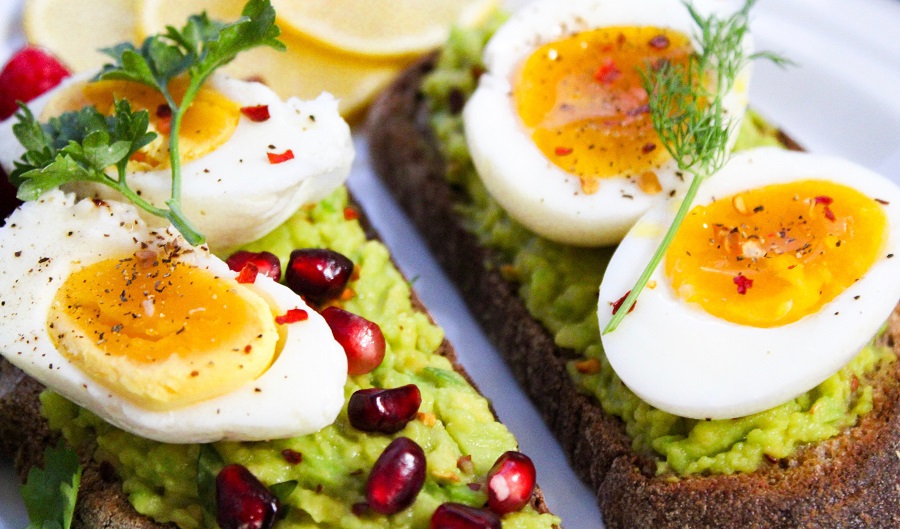 LIIFT4 Meal Plan D Recipes | Breakfast
Avocado Toast with Eggs Spinach and Tomatoes | Two Peas and Their Pod
Baked Denver Omelette | My Food Story
Turkey and Asparagus Breakfast Casserole | The Whole Cook
Sweet Potato Hash Breakfast Bowl | Kim's Cravings
The LIIFT4 Nutrition Guide will provide you with the information you need to personalize your meal plan. Nutrition plans are flexible. There are no specific meals to eat, and no required meal prep, but meal planning is recommended if you want to be successful.
High Protein Double Chocolate Muffins | Foodie Fiasco
Coffee Protein Muffins | Southern In Law
Hot Chocolate Smoothie Bowl | Running With Spoons
Banana Berry Smoothie Bowl | Joyful Healthy Eats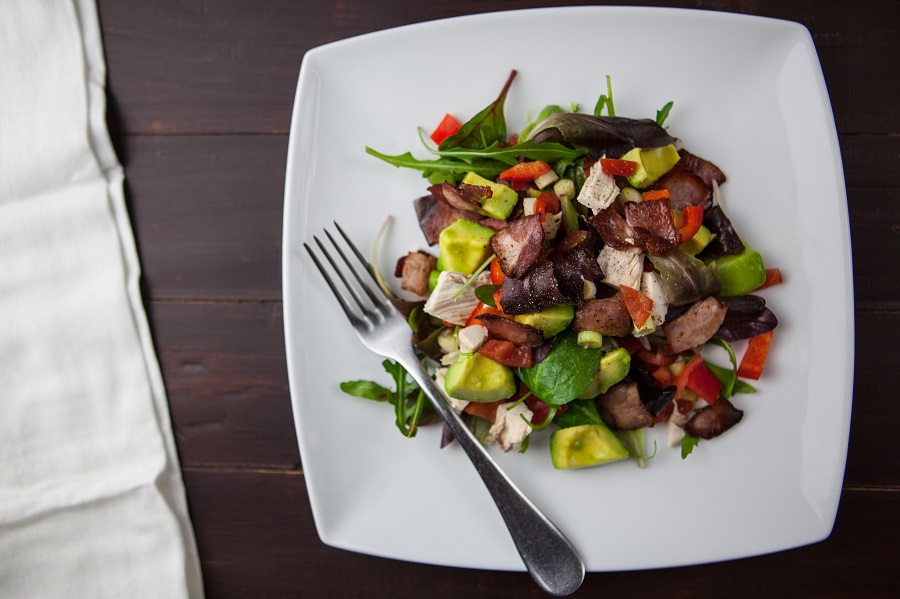 LIIFT4 Meal Plan D Recipes | Lunch
Turkey Taco Bowls with Beans and Rice | Fitness Fatale
Loaded Baked Potato Casserole with Chicken | The Spicy Apron
Creamy Avocado Greek Yogurt Chicken Salad | Healthy Liv
Carnitas Lunch Bowls Meal Prep | A Wicked Whisk
Each plan is approximately based on a 30/30/40 macronutrient plan (protein, fats, carbs). It's as simple as choosing the nutrition plan that is best suited for you and your goals. If you are between 225.5 and 240 pounds, you will lose fat, gain lean muscle, and get stronger starting with Nutrition Plan D.
Sesame Noodle Meal Prep Bowl | Sweet Peas and Saffron
Korean Beef Brisket Meal Prep Bowls | Gastrosenses
Crock-Pot Pumpkin Chili | Meal Prep On Fleek
Meal Prep Greek Couscous Salad | Kristine's Kitchen Blog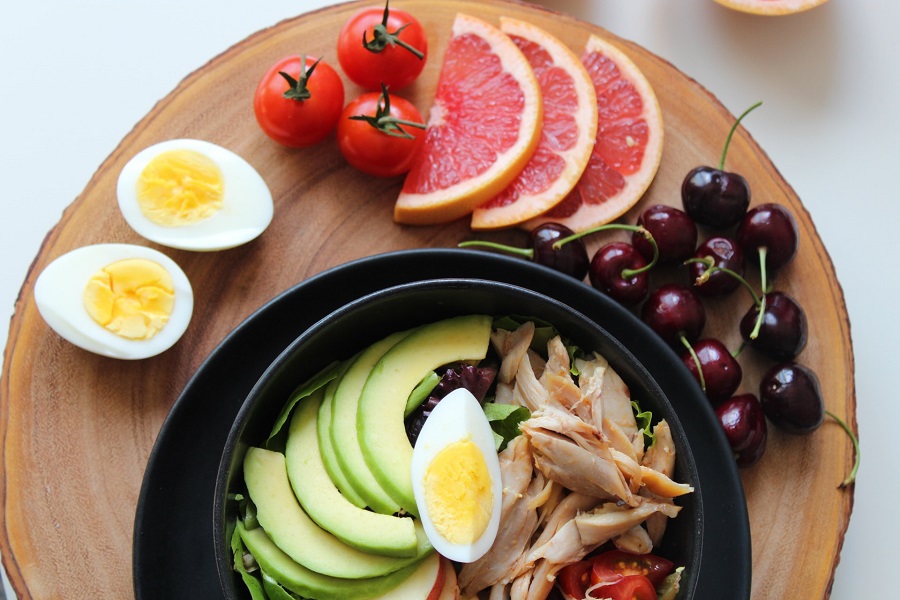 LIIFT4 Meal Plan D Recipes | Dinner
Slow Cooker Dairy Free Chicken Broccoli and Rice | Best of Life Mag
Grilled Pesto Turkey Burgers | The Lemon Bowl
Meal Prep Turkey Meatloaf and Creamed Cauliflower | My Body My Kitchen
Roasted Chicken with Lemon Garlic Vegetables | Lil' Lluna
If you are using Beachbody food containers, this plan converts easily to containers. Plan D calls for 6 veggie containers (green), 4 fruits (purple), 6 protein (red), 4 carbs (yellow), 1 healthy fat (blue), 1 seed and dressings (orange) and 6 tsp oils and nut butters.
Bacon Wrapped Stuffed Chicken Breast | Dinner At The Zoo
One Pan Crispy Parmesan Chicken With Vegetables | The Recipe Critic
Healthy Chicken Shawarma Quinoa Bowls | Peas and Crayons
Shrimp Taco Meal Prep Bowls | Gimme Delicious
Grilled Pork Power Bowls | Eazy Peazy Mealz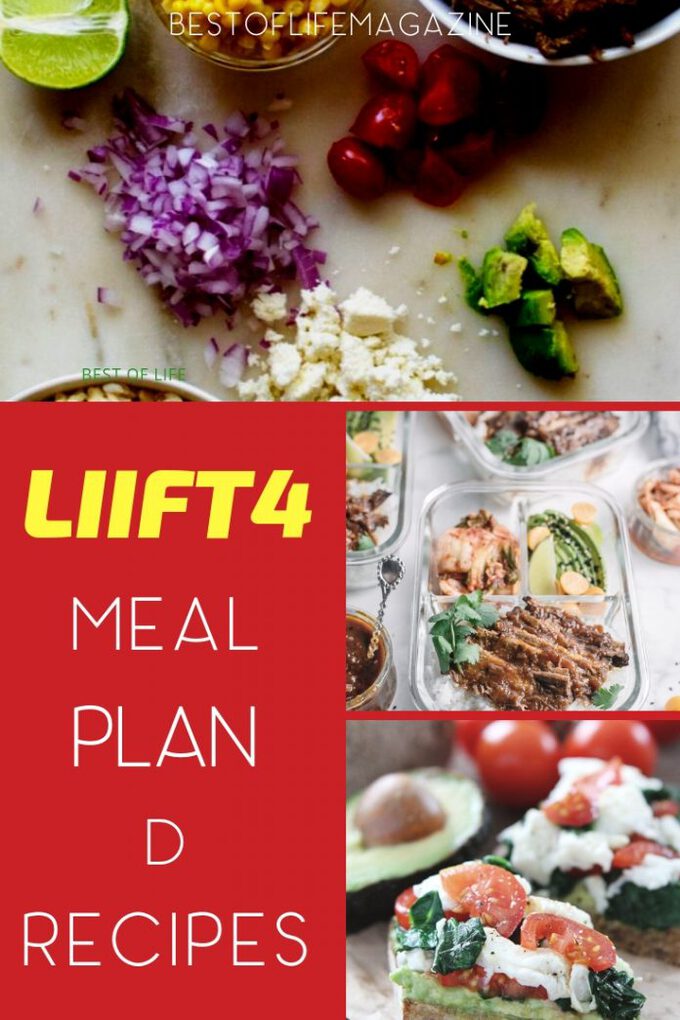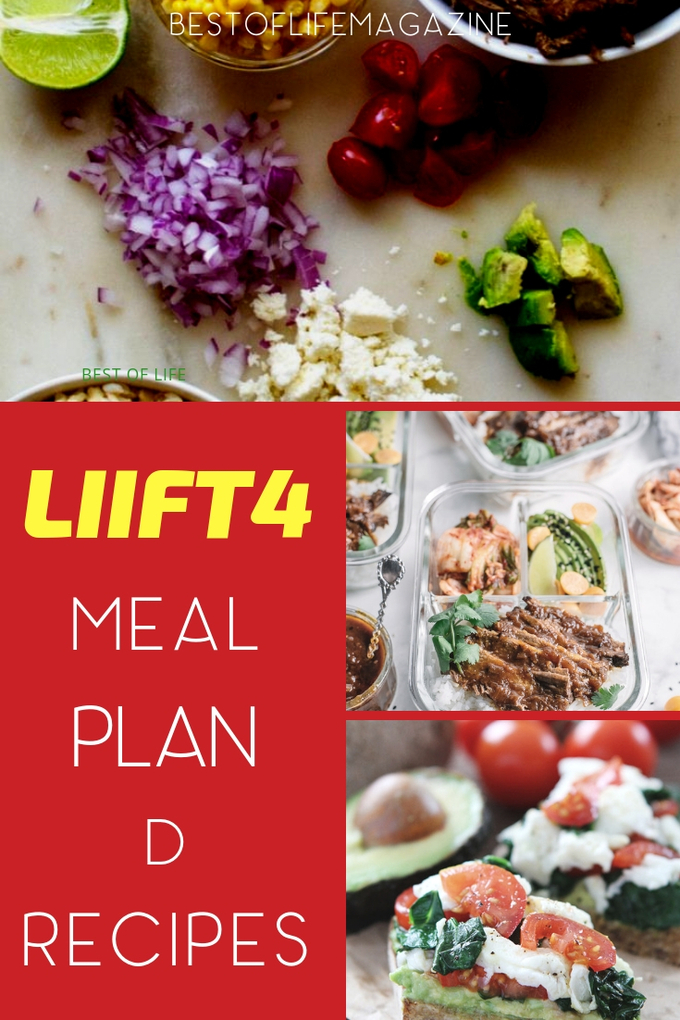 More LIIFT4 Recipes
LIIFT4 Nutrition Guide | LIIFT4 Meal Plan Tips