This site contains affiliate links. Please read our Policies for information.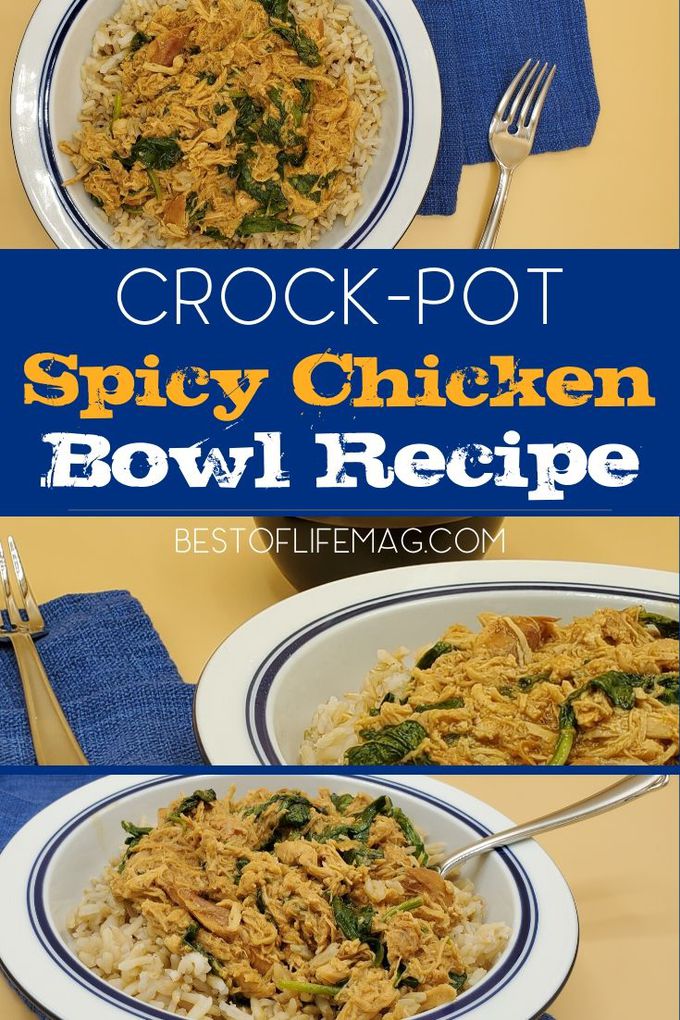 I am ALL about shopping online, including my groceries. It's a huge time saver for me so having a box of delicious foods from our post sponsor, Perdue Farms, delivered to our door is perfect for us so I can spend my time building our business, driving our kids to and from, and enjoying time together as a family. Perdue Farms' just launched its new direct-to-consumer website and to celebrate, you receive 10% off your order plus you get a free Perdue Harvestland Diced Chicken Breasts on your first order. I made this delicious crock-pot spicy chicken bowl with spinach recipe and hope you enjoy the recipe as much as our family does.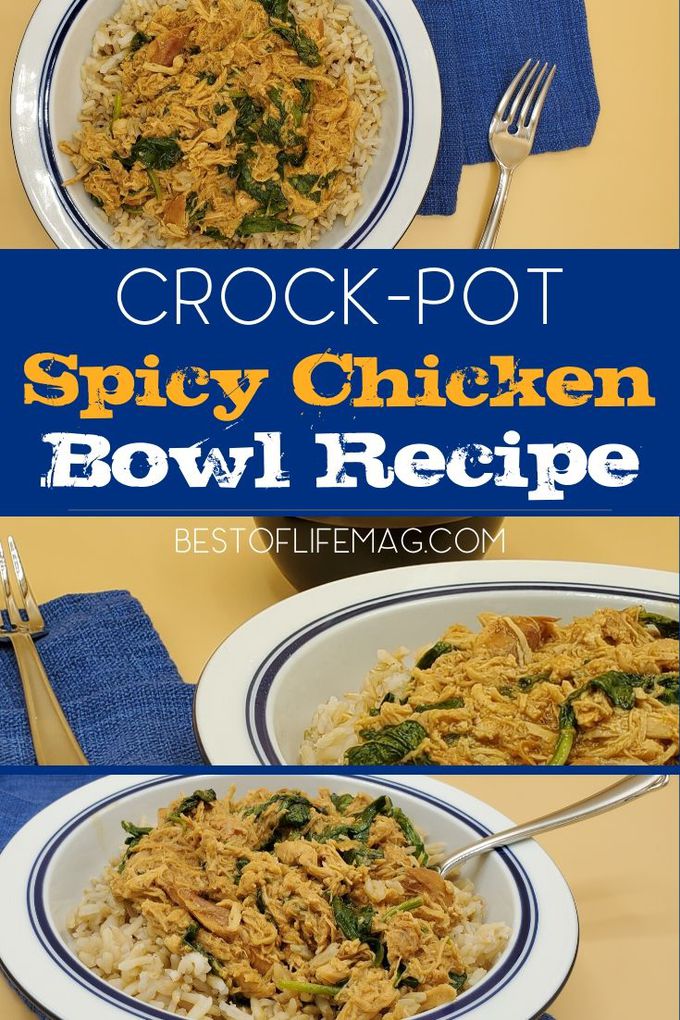 This crock-pot spicy chicken bowl recipe is made with peanut sauce and spinach making it a healthy and easy dinner any night of the week.
The Perdue Family Bundle (Medium) that we received to make this recipe includes so many foods that make meal prep easy for individuals, couples, and families.
COLEMAN NATURAL® Uncured Hickory Smoked Bacon

PERDUE ® Panko Breaded Dino Nuggets

PERDUE ® Harvestland ® Boneless Skinless Chicken Breast Tenderloins, Individually Wrapped

Niman Ranch Uncured Bacon Wrapped With Rosemary Pork Chop

Niman Ranch Uncured Pork Breakfast Sausage
Plus, just as we try and support small businesses whenever we can, we appreciate that Perdue Farms works directly with small family farmers to raise animals with care so we can receive high-quality meat at our door.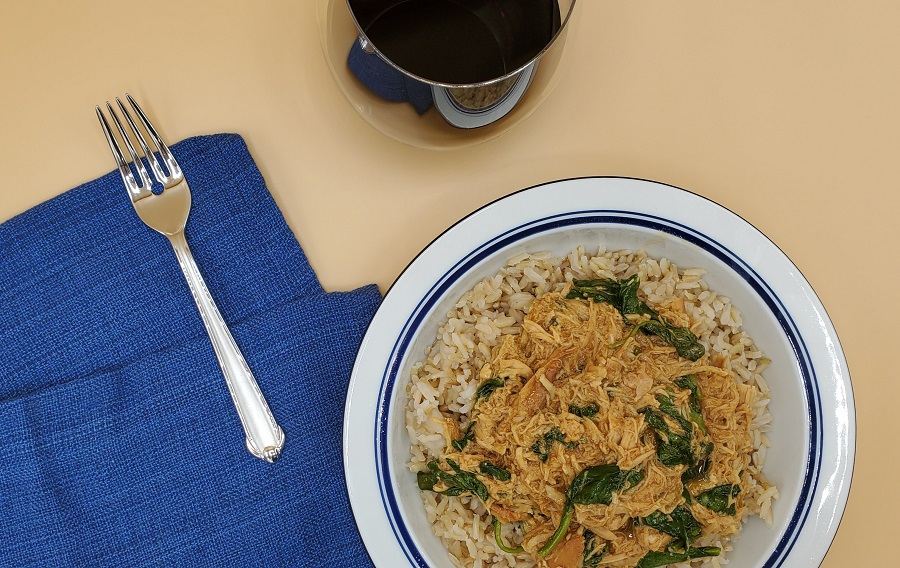 Perdue Farms Family Bundle Pricing and Focus on Sustainability
The Perdue Family Bundle (Medium) is $64.99, saving you 17% compared to if you purchased these items individually. You can also receive FREE SHIPPING on any orders over $119.00.
Additionally, for each bundle shipped, Perdue Farms donates to the Arbor Day Foundation as part of its commitment to sustainability. The Arbor Day Foundation works to replant damaged areas of our nation's forests.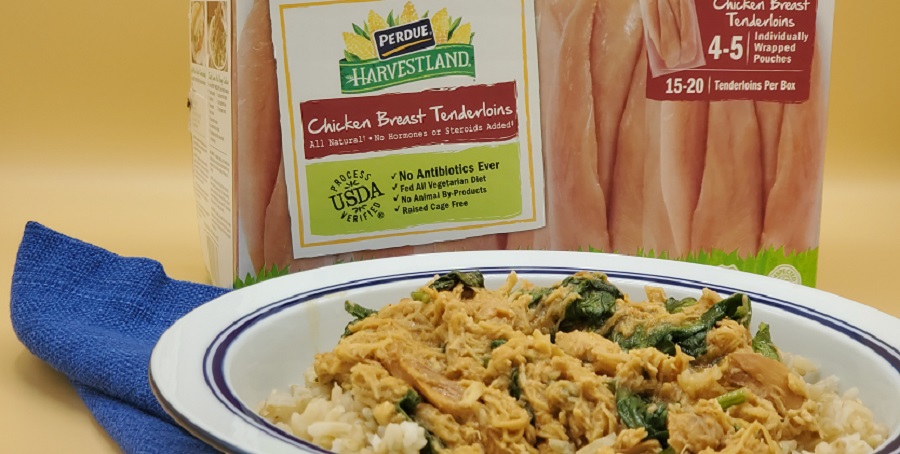 Perdue Farms also uses boxes to ship their products that are 100% recycled and insulated with Green Cell Foam®. All in all, the eco-friendly packaging is biodegradable, compostable, and made from high-grade non-GMO cornstarch that is dissolvable in water.
And how cool is this?
Customers receive a pollinator seed packet in every box so they can plant the seeds. Perdue Farms recognizes they cannot produce the food they do without bees and butterflies.
Did you know that bees and butterflies help to make one out of every three bites of food we eat?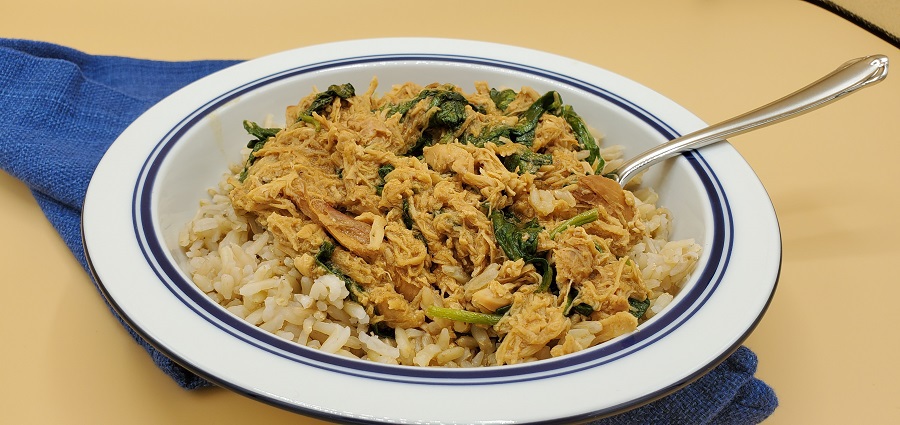 Crock-Pot Spicy Chicken Bowl Recipe with Spinach
With the holidays approaching, having these foods in my freezer is especially helpful because I can whip together a nice appetizer or meal for last-minute holiday parties.
I love this easy crockpot recipe because I can easily feed a group of 4-6 people with it with little to no preparation.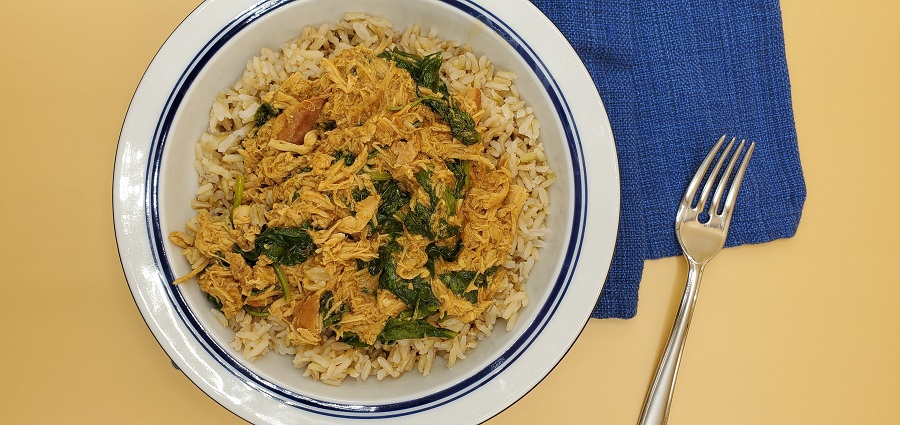 Spicy Chicken Bowl Recipe with Spinach Ingredients
The key ingredient to this delish recipe is the spicy peanut sauce. It's not too spicy or heavy on the peanut flavoring and adds flavor that kids and adults enjoy.
I use two jars of House of Tsang Bangkok Peanut Dipping Sauce, along with 3/4 cup chicken bone broth, and 1 box Perdue Harvestland Organic Chicken Breasts, thawed.
You will also need two containers of organic spinach and two cups of cooked Jasmine rice.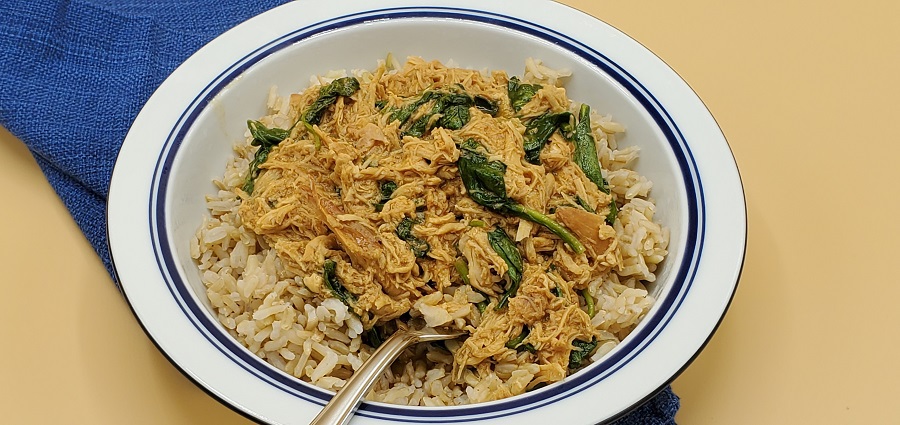 How to Make a Spicy Slow Cooker Chicken Bowl
Spray your crock-pot with a non-stick cooking spray to make clean up a bit easier.
Place thawed Perdue Harvestland organic chicken breasts in the crock-pot.
Pour 3/4 cup chicken bone broth over chicken. Then pour both jars of peanut dipping sauce over your chicken.
Set your crock-pot to low for 8 hours and place the cover on your slow cooker.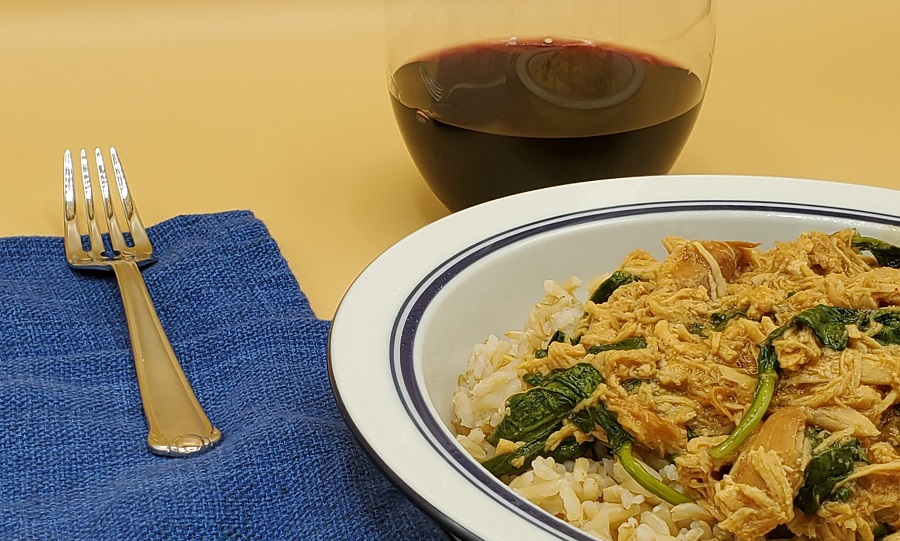 Now you can enjoy your day and get some work done! That truly is one of my favorite things about cooking with a crock-pot.
I start this around 9 am and my crock-pot auto turns to keep warm when the cooking time is complete. Dinner is ready when I get home from work and driving the kids to the after school activities.
About one hour before you want to eat, cook your Jasmine rice according to directions.
Thirty minutes before you want to serve dinner, shred the chicken in the peanut sauce. I love using these meat shredding claws because they work perfectly and are super easy to clean.
Add one to two containers of spinach fifteen minutes before you want to serve and just let the spinach slowly saute and simmer with the meat.
Serve the spicy chicken and spinach over rice and enjoy!
Don't forget to order some delicious proteins from Perdue and receive 10% Off PLUS get a free Perdue Harvestland Diced Chicken Breasts on your first order!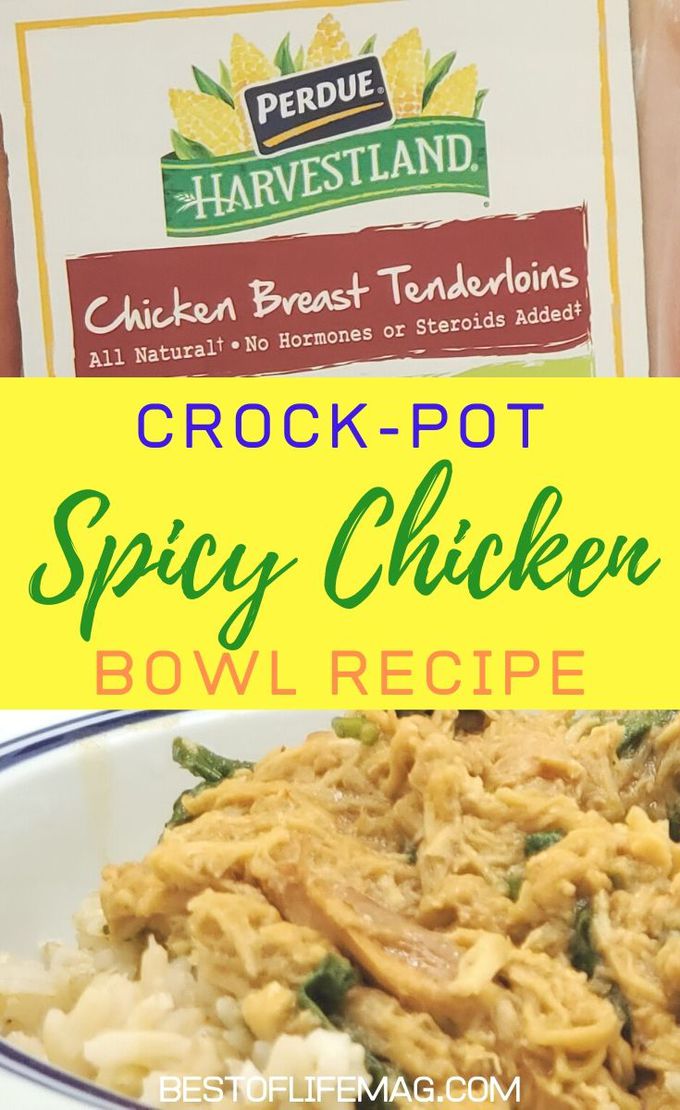 More Easy Crock-Pot Recipes
Crockpot Meals with Leftover Chicken
Low Carb Overnight Breakfast Casserole Crockpot Recipe
Crockpot Lasagna Recipes with Spinach
Beanless Crockpot Chili Recipe | Beanless Turkey Chili