Easy Copycat Disneyland Beignets Recipe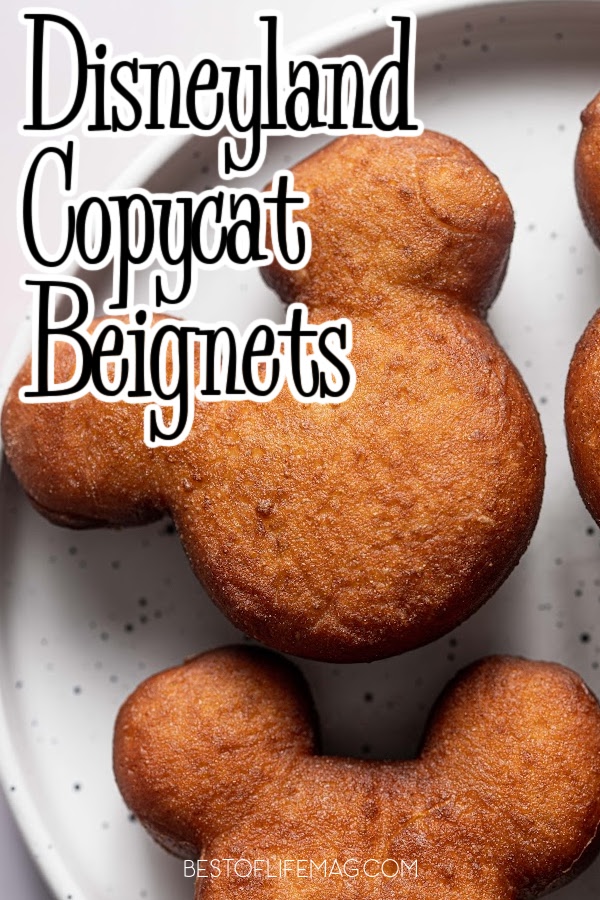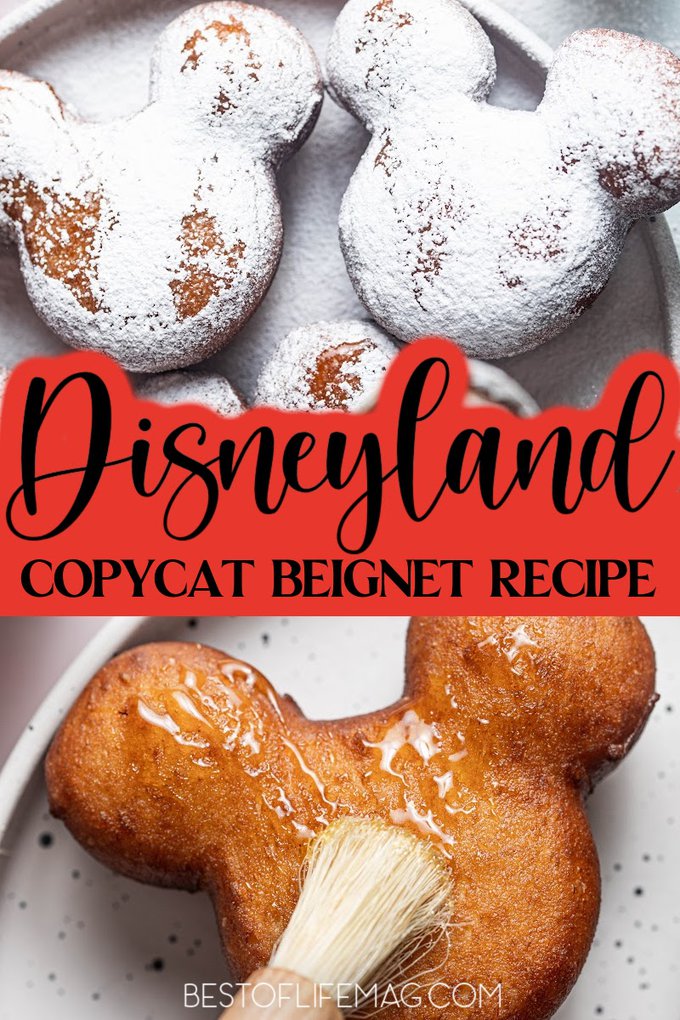 Churros, dole whip, and popcorn are among the fan favorites at Disneyland. But another snack that is just as popular is the beignet. You don't have to take a trip just for this snack, either. You can make a copycat Disneyland beignets recipe at home!
We can use a copycat Disneyland beignets recipe to enjoy this fluffy, light snack from Disneyland at home. Disneyland is known for many things, like the rides and the home of the mouse himself. But not everyone goes for just the rides or to visit Mickey.
There are some people who go to Disneyland for food. Disneyland food is often hit or miss, but the hits are humongous hits. For example, everyone knows about the churros at Disneyland. But the parks offer different versions of the churro during different times of the year.
People will make it a point to try each and every flavor of churro before they're no longer available. There's also the dole whip which is widely known as a delicious treat. Then there are the seasonal snacks like gingerbread Mickeys, candy canes, chocolate eggs, pumpkin anything, and so much more.
But one of the snacks that have risen in popularity is the beignet. A beignet is a French pastry, fritter, or doughnut that is light, fluffy, and covered in powdered sugar. The treat is often served warm and can be filled with jelly, jam, or custards if you're adventurous.
You can also serve them with a dipping sauce like chocolate or strawberry for a different experience. Disneyland makes these treats over at the Mint Julep Bar in New Orleans Square. You can also find these treats in Downtown Disney at the Jazz Kitchen.
In fact, you may even find that some Disney adults prefer the Jazz Kitchen beignets over the Mint Julep Bar ones. But only the Mint Julep Bar versions come shaped like Mickey's head. You know what they say, food is just better when it is shaped like Mickey.
But you don't have to worry about either option because you can make your very own Disneyland beignets with this copycat Disneyland beignets recipe.
Easy Copycat Disneyland Beignets Recipe | Tips
Beignets are not exactly easy, you will need a bit of patience; patience with yourself and with the process. Of course, that's not to say you shouldn't try it if you aren't fully confident in your skills. Rather, you should exhibit patience when making beignets, especially your first time.
There are a couple of tips that can help make things easier for anyone to make this copycat Disneyland beignets recipe. First, you will want a candy thermometer. This will help you make sure the oil is at the right temp before putting a batch of beignets in the oil.
Another tip is to serve freshly out of the oil. Beignets that have been sitting for hours get soggy, and no one likes a soggy pastry. Bread flour is very important to this recipe. The bread flour helps activate the yeast and helps the dough rise properly.
Lastly, use that thermometer to make sure the yeast-proofing water is between 110 and 115 degrees (F). The yeast will die if the water is too hot, and if it's not warm enough, it won't activate the yeast.
Copycat Disneyland Beignets Recipe Ingredients
This recipe list is long, and you will not be using everything all at once. In fact, the yeast needs time to activate, and the dough will need time to rise. You can make the dough 24 hours in advance if needed. This means you will not need to prep the ingredients like you would a normal recipe.
Spread things out and give yourself time to get things done properly. You will need the dry instant yeast and warm water first. Then you will need some sugar, vegetable shortening, salt, heavy cream, an egg, milk bread flour, boiling water, and vegetable oil for frying.
You can also drizzle honey over the beignets and dust them with powdered sugar, but the honey is optional; the sugar is not. This copycat Disneyland beignets recipe is almost done.
Copycat Disneyland Beignets Recipe Directions
Add dry instant yeast to warm water. Stir and set aside for ten minutes.
To a large bowl, add sugar, vegetable shortening, salt, heavy cream, egg, boiling water, and yeast mixture and stir to combine.
Incorporate a little bit of the milk bread flour slowly into the mix, then stir. Alternate between stirring and adding the flour til you add a total of 4 cups of the milk bread flour.
Turn the mixture out onto your work surface and knead for a few minutes. Place into a bowl and cover with a washcloth to let the dough rise, approximately 2 hours, up to 24 hours.
Once your dough has risen, roll it out until it is ¼ inch thick. You can cut them into squares or use a Mickey cookie cutter for the right shape.
Place your beignets on a parchment-lined baking sheet and let rest for 1 ½ hours.
Pour vegetable oil into a deep pot to a depth of 3 inches. Heat oil to 360 (F).
Carefully drop the dough into the oil. Cook each side for about 2-3 minutes until puffed and golden brown. Flip them in the oil by using a long-handled slotted spoon and just gently press on one corner of the beignet.
Remove beignets with a slotted spoon and transfer to a plate lined with paper towels.
Generously drizzle with honey and dust with powdered sugar.
Serve warm, and enjoy!
More Dessert Recipes
Homemade Dole Whip Recipe | Dole whip is another one of those popular Disneyland treats that you can make at home.
Crockpot Pumpkin Dump Cake Recipes | Pumpkin pie is a common recipe during the fall. But why not make it a cake?
Keto Chocolate Chip Cookies Recipe | Who said that sweet treats need to be completely unhealthy?
Puppy Chow Chex Mix Recipe with Chocolate | Puppy chow is a cheap, delicious treat anyone can make.
Slow Cooker Spiked Peppermint Hot Chocolate Recipes | This sweet treat also packs a kick.