25+ 4th of July Recipes Everyone will Enjoy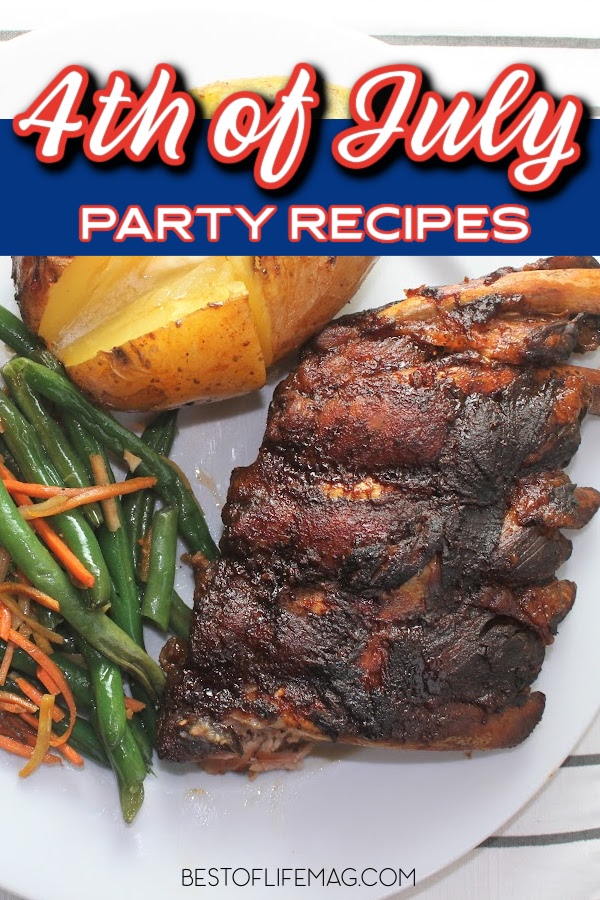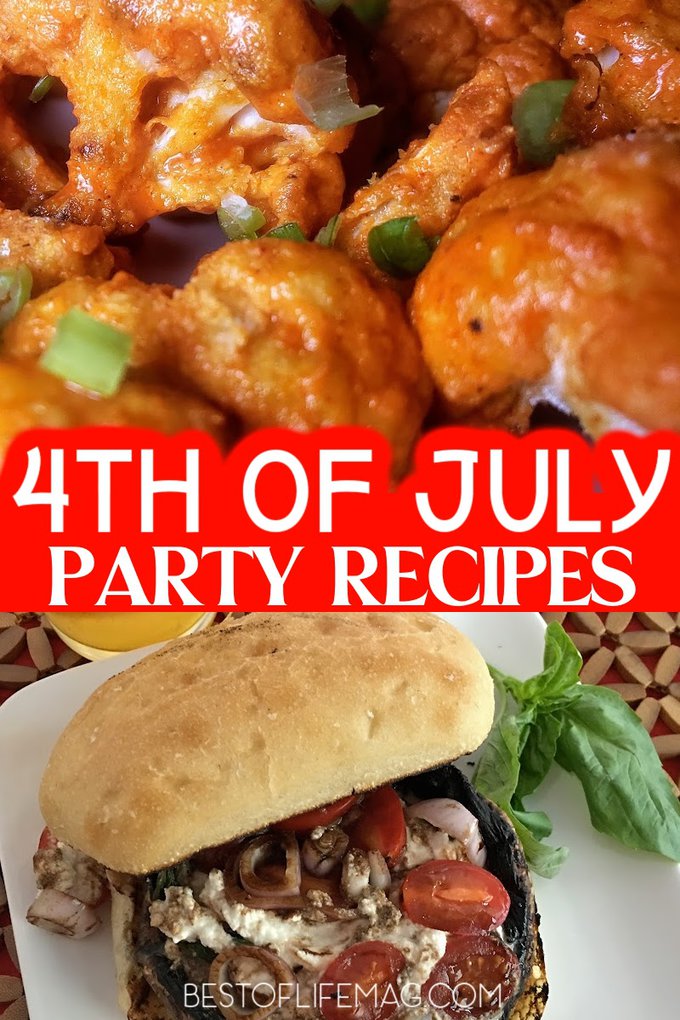 Nothing says summer like the 4th of July. In fact, some of my greatest summer memories are made on that special day. It's defined by family, fun, fireworks, and food. Here are more than 25 great 4th of July recipes to help you make those lasting memories with your family.
Nothing says summer like the 4th of July. Here are 25+ great 4th of July recipes to help you make those lasting memories with your family. Entertaining, cooking for, and serving your friends and loved ones is so much fun! It's also a lot easier if you have the right tools on hand.
I survive the holidays in the kitchen by having my stand mixer, apron, baking sheets, cookware, serving utensils, extra serving dishes, and flatware all ready to go! You can utilize all of these things to make some of the best 4th of July recipes for parties.
The goal is to make sure there is something for everyone but also that covers every stage of the night. We all celebrate the 4th of July in similar ways. We await people's arrival, make sure there are finger foods and snacks for people to enjoy until the main course is ready, then serve the main course alongside some drinks with side dishes and finally dessert.
That sounds like enough work for a holiday celebration, but there's more! You should also make sure that there is something for everyone within every category. This means you should have finger foods for everyone, drinks for everyone, main dishes for everyone, etc.
Now it seems like it is too much work to host an event, but that's just part of the game we play. Things get easier when you have access to recipes that will get the job done.
4th of July Recipes | Appetizers
The appetizers you make will help keep people calm while they wait for the main course. But you can also use these 4th of July recipes to help set the stage for the rest of the meal. You can do this by making sure your appetizers would work as a side dish with the main course. If it works, it works!
Crockpot Italian Meatballs Recipe
Easy Bruschetta Recipe that'll Make you Wow as a Hostess
Simply Healthy Cowboy Caviar Recipe
Black Bean Salsa with Avocado Recipe
4th of July Drinks
Drinks are important for any summer party. In fact, that might be the most important summer party tip. However, the Fourth of July is a tricky one. You can easily get away with setting a start time for when the sun has gone down or is low in the sky.
That would mean there isn't as much of a need for excessive drinks. However, drinks will help, especially adult drinks. Of course, you don't want the person in charge of fireworks drinking too much. The last thing we want is to spend the late hours of the holiday in the hospital waiting area.
But having a few drinks won't hurt. Especially if you can make them in batches big enough for a crowd.
Spicy Margarita Recipe on the Rocks
Fresh Strawberry Margarita Recipe on the Rocks
Perfect Lime Patron Margarita Recipe
Sparkling Cucumber Cooler with Gin Cocktail Recipe
4th of July Main Dishes
Obviously, the main course is very important for the party. However, the 4th of July recipes are way looser. You don't have to have a meal for every person, just have some of the classics like hot dogs, BBQ anything, and of course, burgers.
There are plenty of recipes to choose from, all of which will be amazing choices.
Portobello Mushroom Burger Recipe
Beer Can Chicken Recipe with Gas, Grill, and Charcoal Directions
Low Carb Teriyaki Chicken Salad Recipe
Slow Cooker John Wayne Casserole with Tater Tots
4th of July Side Dishes
The side dish could also qualify as an appetizer during parties. That is the goal you should keep in mind when making side dishes for summer parties. These summer side dish recipes are perfect for BBQ, but also they just keep things light. Light is good, light is very good.
Easy Twice Baked Potatoes Recipe
Low Carb Buffalo Cauliflower Bites Recipe
Instant Pot Keto Chili – Without Beans + Dairy Free
Hatch Chile Mac and Cheese Recipe
4th of July Desserts
You can't go wrong with desserts. But you can also get colorful and add more of the theme of the celebration into the recipes. You just need the 4th of July recipes for desserts that are patriotic. What is a patriotic dessert? It is one that uses the colors of the American Flag in them; easy, right?
Frozen Pineapple Whip Dole Whip
The Ultimate Chocolate Chunk Cookies
Raspberry Thumbprint Cookies Recipe
Homemade Dole Whip Recipe | Disneyland Pineapple Whip
More Party Ideas
Easy and Quick Crockpot Shrimp Scampi Recipe | Shrimp scampi doesn't exactly scream patriotism but it is delicious and should be on your radar.
55 Patriotic Dessert Recipes | There are so many desserts you can use for the Fourth of July. Here is a list that is longer than you will ever need.
15 of The Best Burger Recipes | Burgers are a staple at a summer party, but they deserve their own space; especially with as many different recipes as there are.
Slow Cooker Dips: 30+ Recipes for Parties & More | Do you have a slow cooker? Use it to make some of the best dips ahead of time for your party.
Pizza Panini Recipe | Another recipe that should be on your radar is the pizza panini. These wouldn't be easy to make for a crowd, but you won't want to share these anyway.Save