This site contains affiliate links. Please read our Policies for information.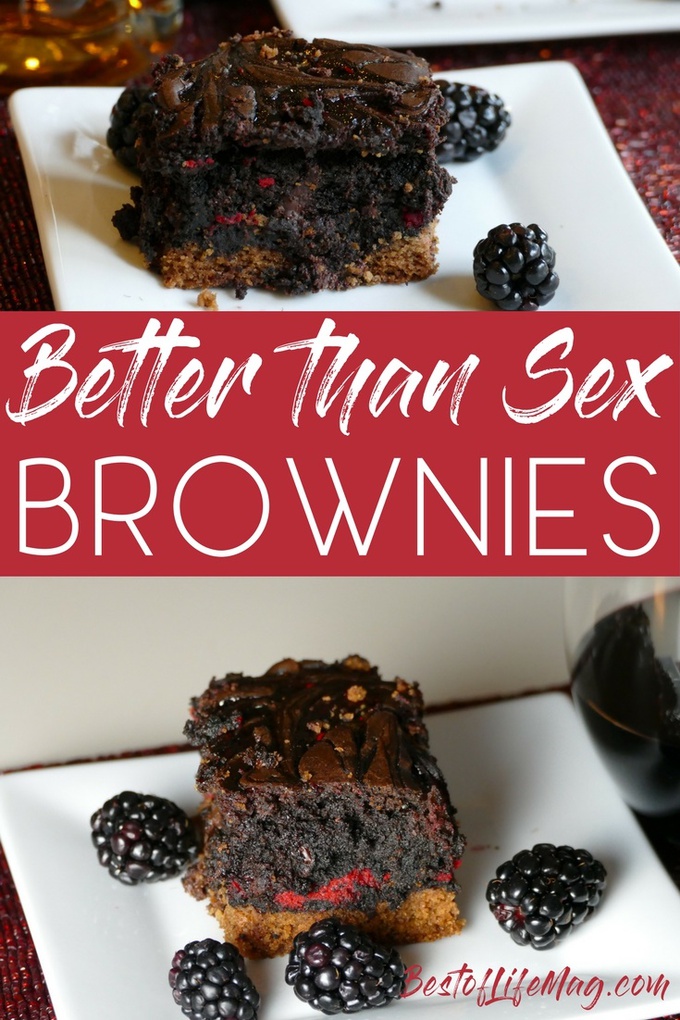 We love cooking, baking, and entertaining in our home. Planning out the menu with the best party recipes is always fun, but one recipe stood out at a party we had – Better than sex brownies. With three layers of delicious chocolate, this better than sex dessert will surprise you when you take a bite. With a touch of sophistication and a dash of sass, this dessert has personality. this recipe is also a great conversation piece for any gathering.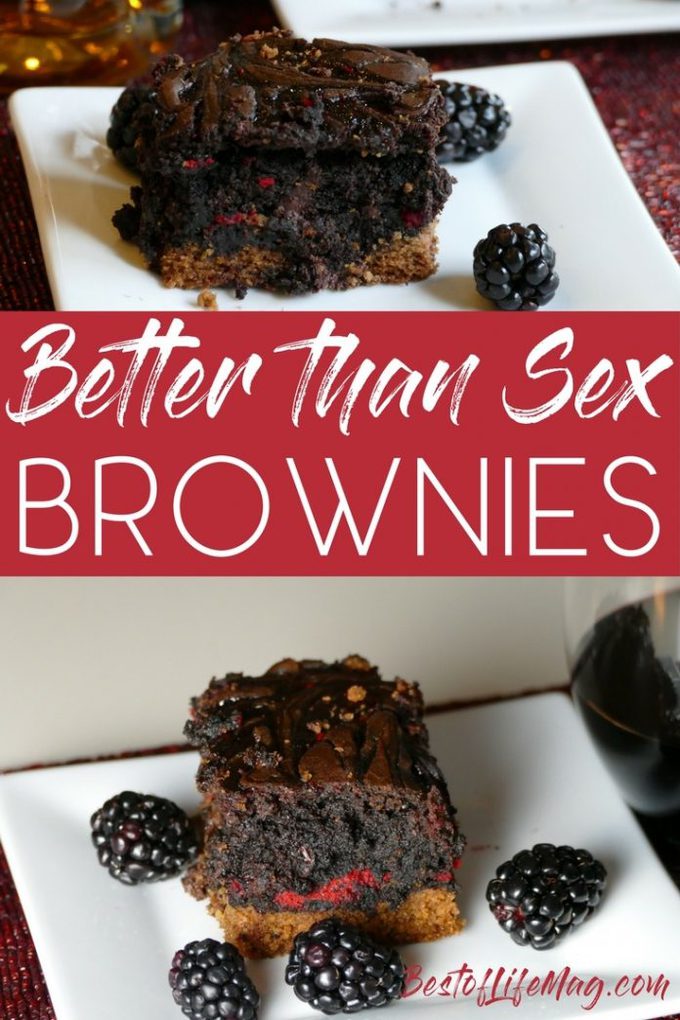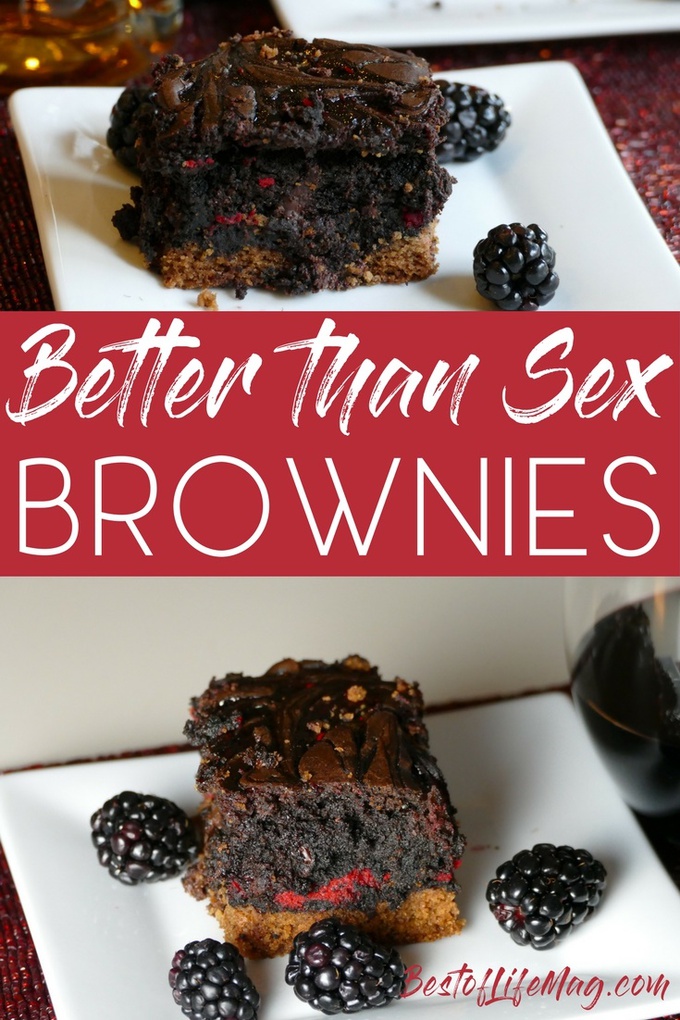 With a touch of sophistication and a dash of sass, these better than sex brownies have personality and take dessert to a whole new level.
The best thing about these better than sex brownies is that they are very easy to make and are perfect to make together as a date night recipe. The hardest part is deciding when they are done because they are so thick. Baking isn't everyone's cup of tea. For me, it's much easier when I know I have exactly the right tools on hand to do the job. I like to have my stand mixer, apron, baking sheets, cookware, serving utensils, extra serving dishes, and flatware all ready to go.
Better than Sex Brownies Ingredients
1 box Chocolate Chip Cookie Dough Mix + Ingredients
1 box Brownie Mix + Ingredients
2 packages of Oreos with red filling
1 jar Raspberry preserves or baking jelly
Better than Sex Brownies Dessert Recipe Directions
Before you start, be sure you have all of the ingredients required for the boxed mixes you are using.
Mix the chocolate chip cookie dough according to directions and layer in the bottom of a 9×13 pan.
Add a layer of Oreo cookies with red filling on top of the chocolate chip cookie batter so the edges of the cookies touch.
Mix the brownie batter according to directions and layer on top of the Oreos.
Add dollops of raspberry preserves and swirl together with a knife. I prefer to use thick baking jelly for this step because it add flavor and stays thick while baking.
Bake at 350 degrees for around 35 minutes or until a toothpick comes out clean. This time can vary depending on the mixes you use so keep an eye on them.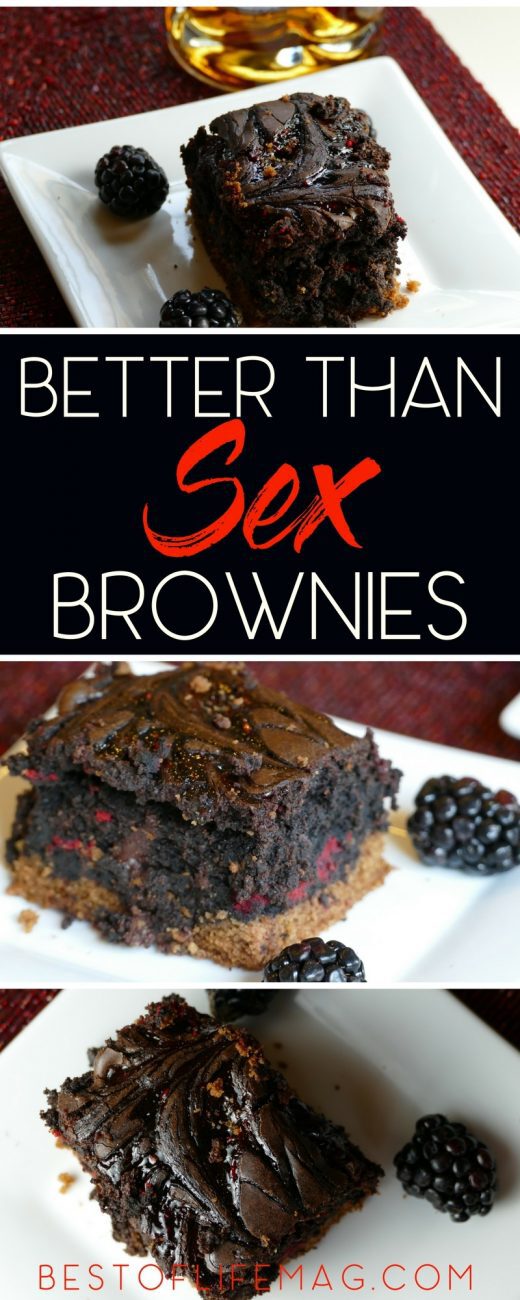 Determining when your better than sex brownies are done is truly the hardest part of making this delicious dessert recipe. I made them with really thick batter one time and the recipe took 20 minutes longer to cook so watch them carefully while you enjoy a bottle of wine.
Notice I didn't say glass? Correct. Because these better than sex brownies should only hold their status at the start of your evening baking with your better half. Drink up, toast with a glass of wine, and enjoy!
Cheers!