This site contains affiliate links. Please read our Policies for information.
The burger, an American classic with so many different variations that every time you try one it's like a new meal. Perfect for making at home in the kitchen or outside on a BBQ, there are so many times and ways to enjoy a good burger. From different toppings to different patty's, trying something new is so much fun when it's in between the burger buns.
Next time you decide on having a burger, try something new and make it one of your next best burger recipes.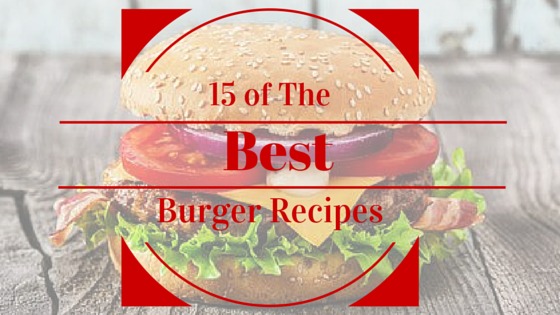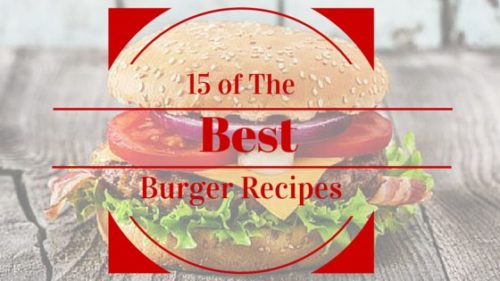 Toppings make a burger stand out for some people while others prefer them plain.
I can make anything in the kitchen as long as I have my stand mixer, apron, baking sheets, cookware, serving utensils, extra serving dishes, and flatware all ready to go!
Bacon Burger on Brioche Buns– By Tyler Florence
Greek Chicken Burgers– By Good Housekeeping
Blue Moon Burgers– By Lightly Toasted
Taco Burgers– By Taste and Tell
Pub Burger– By David Lentz
Gorgonzola Lamb Burger– By Love and Olive Oil
Greek Burgers– By Midwest Living
Home on The Range Burger– By Midwest Living
While the burger is always the star of the meal, you can have some great side dishes as well, and it doesn't have to be french fries. Instead try a great pasta salad.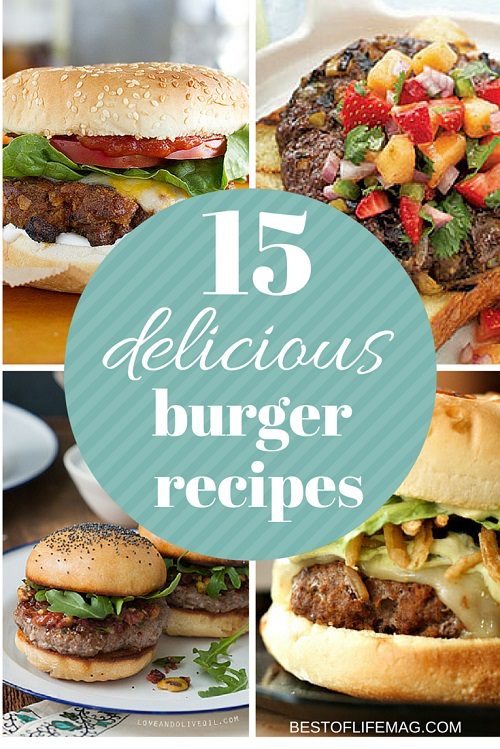 Add some spice or seasonings or something new to your meat mixture to make a different experience.
Devious Diners Devilishly Delicious South-West Burger– By Kim127
Caribbean Turkey Burger– By The National Turkey Federation
5-Spice Burgers with Warm Mushu Slaw– By Food.com
Bacon, Onion, and Cheese Stuffed Burger– By Sunny Anderson
Smashed Sausage and Pepper Burger– By Jeff Mauro
Jalapeno Popper Burger– By Taste of Home
The Lure Burger– By Josh Capon
All of these recipes are worth trying at least once though we have you a feeling you may be having them more than once. If you're looking for a good dessert afterward, how about an adult popsicle?
Save