This site contains affiliate links. Please read our Policies for information.
With the abundance of Italian squash and zucchini we have had this year, we have been trying to make more meals and desserts using these wonderfully versatile vegetables. Trying to get creative has made us step out of the hum-drum of weeknight dinners and explore some different recipes. Some have been hits and some have been major flops. One thing I love about summer is the freshness of summer squash. Maybe it's just me, but I love zucchini and squash in the summer because it tastes different – BETTER! And, well, it's cheaper. So, I stock up on it and try to eat it in as many dishes as I can.
This Zucchini Bake Casserole recipe is a family favorite of ours and is pretty easy to whip together. It's my GO-TO casserole to bring to new mommy friends after they have had their babies. In fact, in the photos will see that that's exactly what I did this week! I use disposable foil casserole pans with the reheating directions taped on top. Pair it with a great French bread and it's a pretty divine meal! Plus, it's pretty kid friendly! Hope you enjoy this recipe!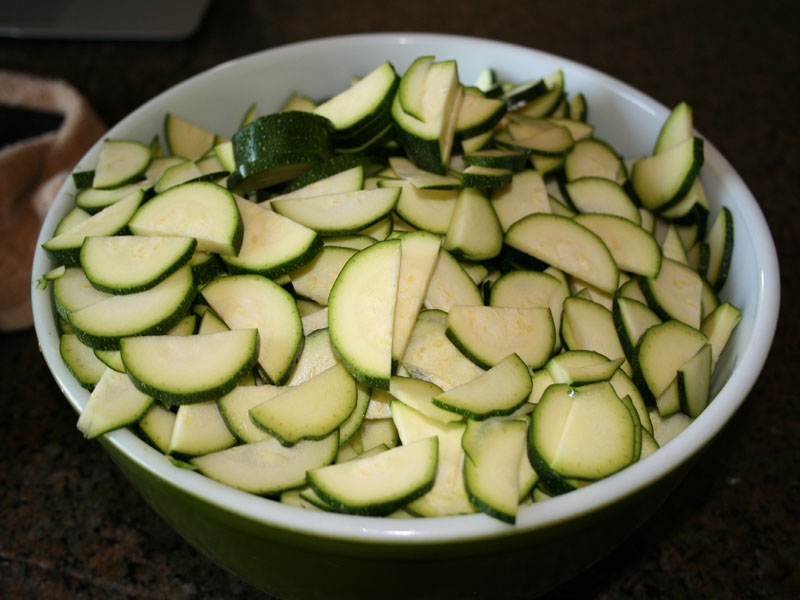 Zucchini Bake Casserole Ingredients:
1 lb. ground beef or turkey
One 14.5 oz. can tomato sauce
1 can cannellini or Great Northern beans, drained
1 medium sized onion
2 Tbs. garlic, minced
1-2 tsp. Italian seasoning
1 tsp. Celtic or Sea Salt
1 package of sliced mushrooms
4 medium sized zucchinis, sliced
1 cup grated cheddar cheese (or more to taste)
Italian bread crumbs
Parmesan cheese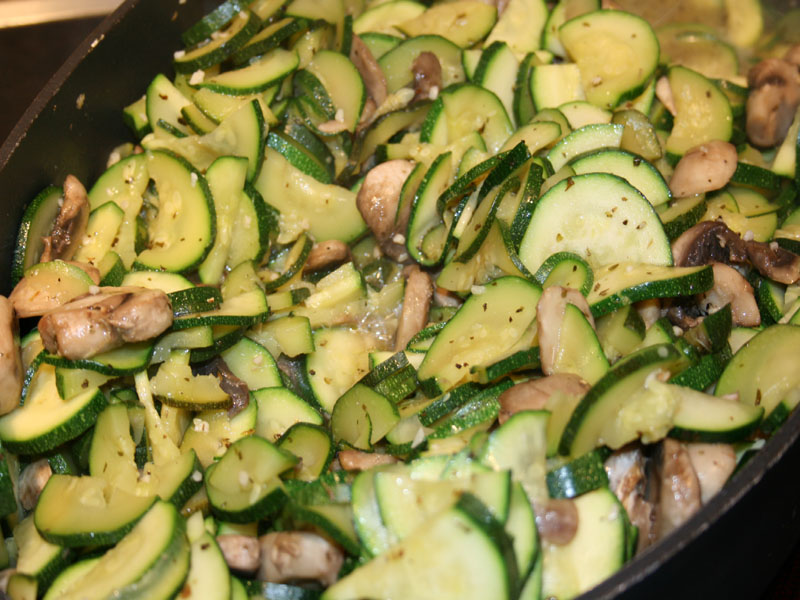 Zucchini Bake Casserole Directions:
Preheat oven to 350 degrees.
Saute zucchini, mushrooms, garlic, spices and salt in olive oil until softened. Spoon into bowl and set aside.
In the same pan, brown beef (or turkey) and onions.
When beef is browned, add tomato sauce and beans.
Spread half of the zucchini mixture on the bottom of a 13×9 dish.
Top zucchini mixture with beef mixture, sprinkle half of the shredded cheddar cheese.
Repeat zucchini and beef layers with the remaining mixtures. Top with remaining cheddar cheese, bread crumbs and parmesan.
Bake for 30 minutes or until bubbling and cheese is slightly browned.
Makes 4-6 GENEROUS servings