This site contains affiliate links. Please read our Policies for information.

Last we year we took the plunge and bought a boat. Since then, I've been looking for this particular projector. Boat??? Projector??? Those aren't usually words that go together so let me explain. We bought our boat as a family centered experience and we've loved every minute of learning about boating on the ocean and every minute of quality family time it affords us. We also sleep on our boat every chance we get. So what to do when the sun goes down and you've got 4 people confined to a space 1/32 the size of a normal house? Why watch a movie of course! Enter the ZTE SPRO 2 Wireless Smart DLP Projector.
The ZTE SPRO 2 Wireless Projector is the projector we have long wanted with features that top the competition.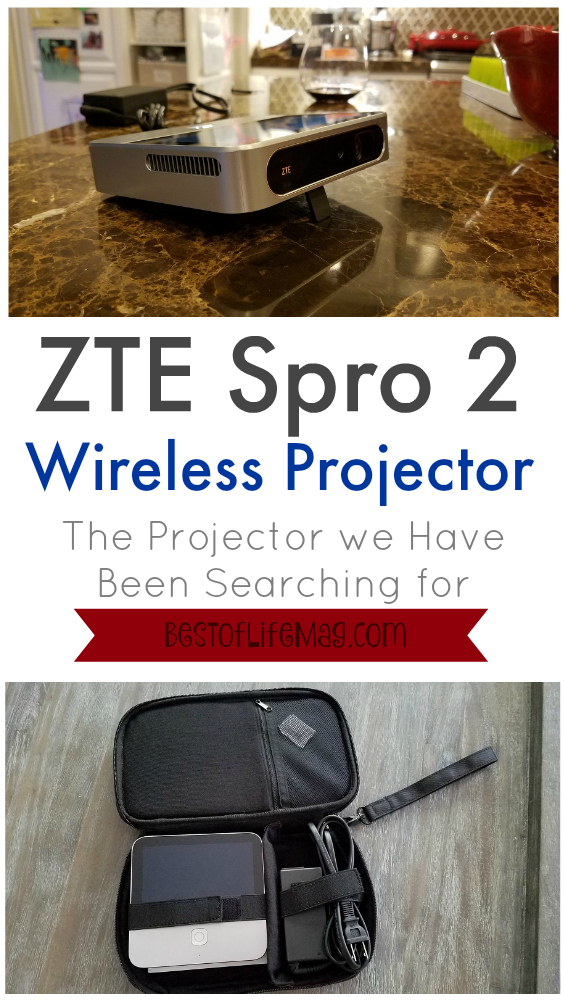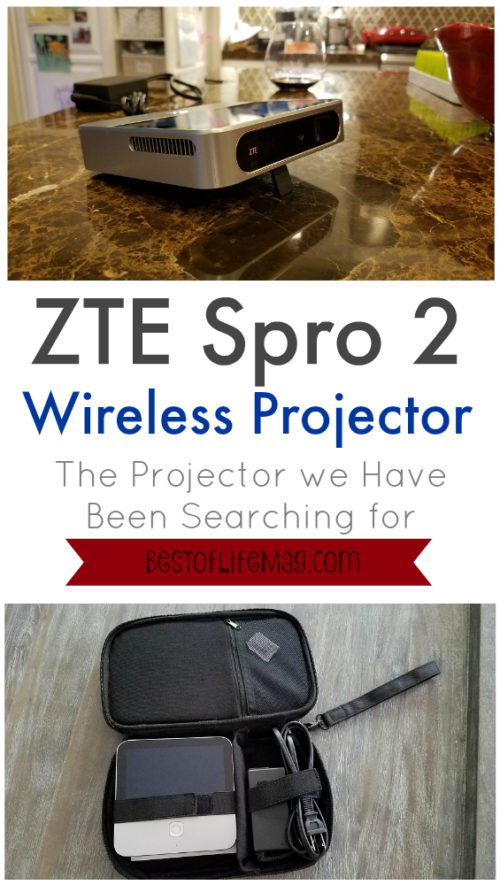 The Struggle is Real
Since our cabin doesn't allow for comfortable viewing of our main tv by all four of us at the same time and it can get a little stuffy in a cabin cruiser, we decided if would be really cool if we could watch movies under the open sky from the comfort of our aft deck. Seemed like an easy goal, hang a white sheet up in the cockpit and point a pico projector at it and voila – instant movie! Not so much!! I quickly realized my existing projector was going to need a video source. No problemo I thought to myself, I'll use my cell phone. But wait, how do I get movies on my cell phone without paying AT&T an arm & a leg for data to stream what invariably would be a choppy low quality experience anyways?!
Again, every problem has a solution…since I'm an avid Amazon Prime member and have a growing TV and movie library there, I knew I could download movies I own to my phone. Sound? Check. I already setup Bluetooth streaming from my phone to the boat's sounds system. The only problem left to solve for? Connecting my phone to the projector. Oh, that's a slam dunk I thought? I'll either Miracast or hard wire. Unbelievably this was the hardest part of the whole deal and after hours into the project I finally conceded a loss. It would be a finicky connection delivering poor quality video at best. And so I set my dreams of an outdoor movie on the water aside and resumed a normal life. That is, until I received the ZTE SPRO 2 projector from BestBuy.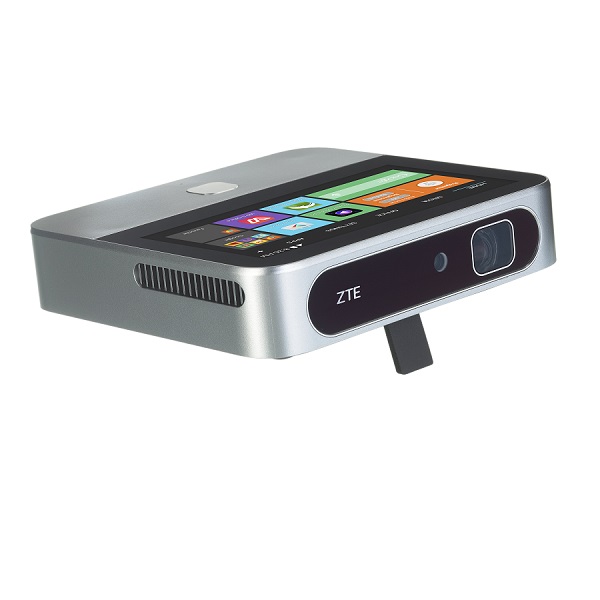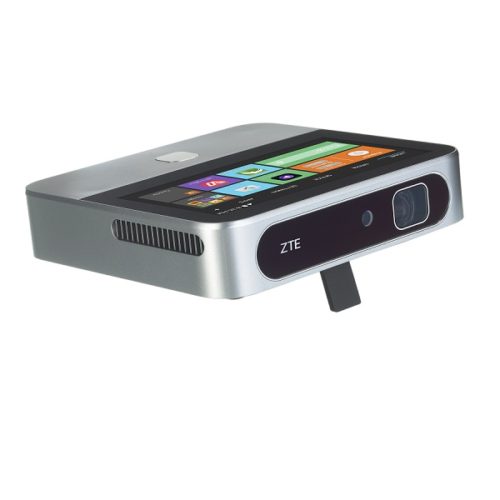 Independently Awesome
I have to admit, when I received the SPRO 2, I was so jaded from my prior experience that I thought, "Yeah right, no way this thing can deliver video independently – THAT just doesn't exist!" However, independence is where the ZTE Spro 2 Projector really shines.
Most pico projectors do just that, they project. They need an external video input like a blu-ray player and an external speaker in order to actually hear the movie. The ZTE on the other hand if fully independent: it has a rechargeable battery so no dangling power cord to trip over, it has internal speakers which sound fantastic and plenty loud for a small group in close proximity, and it can play movies that you save to internal memory or to a micro sd card or USB flash drive should you choose to add one.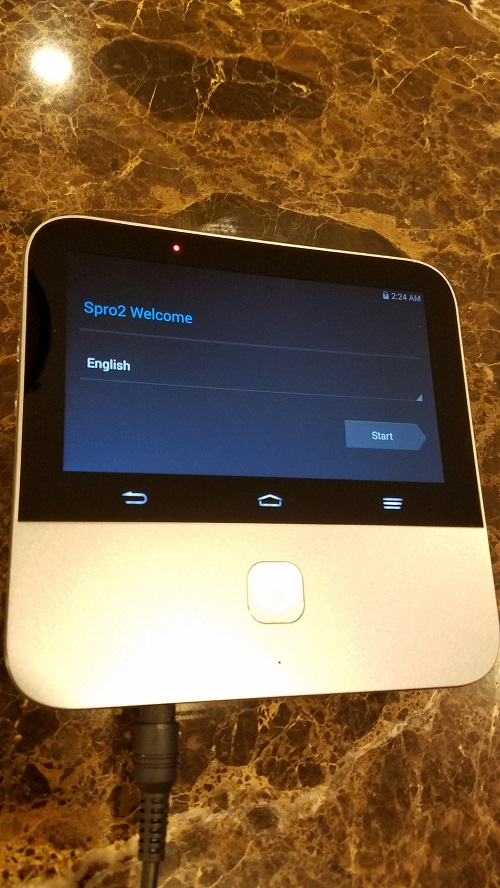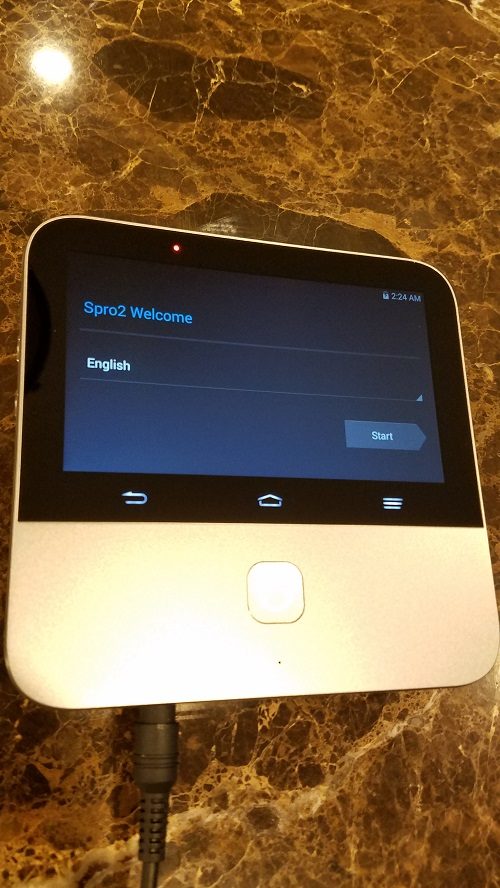 ZTE Spro 2 Setup
As I read more of the instructions my pulse quickened as I had a feeling we may have finally found what we have been looking for in a projector. I feverishly set about getting the SPRO2 configured – thankfully it came partially charged (though it also works with the power cord plugged in) so I was able to get started right away. Setup was a breeze and really just consisted of entering my google username and password.
ZTE Spro 2 Projector Features
The LCD touch screen on the top of the projector makes using the thing super easy – there are no crazy menus to navigate with button configurations you can only half remember and have little hope of successfully navigating in the dark.
It also has a built in kick-stand so getting it at angle is a breeze. Though to be fair, the kick-stand is not adjustable which could mean you still may need to manually prop it. That said, it does have a tripod mount built into the bottom so I would recommend a small tabletop tripod or Gorillapod for complete positioning flexibility.
One of the other things I love about the SPRO 2 is that is has easy to find volume buttons on the left side and it has only one main button on the top. The main button is used for powering on\off (long press), waking from sleep (single tap), and autofocus (double tap).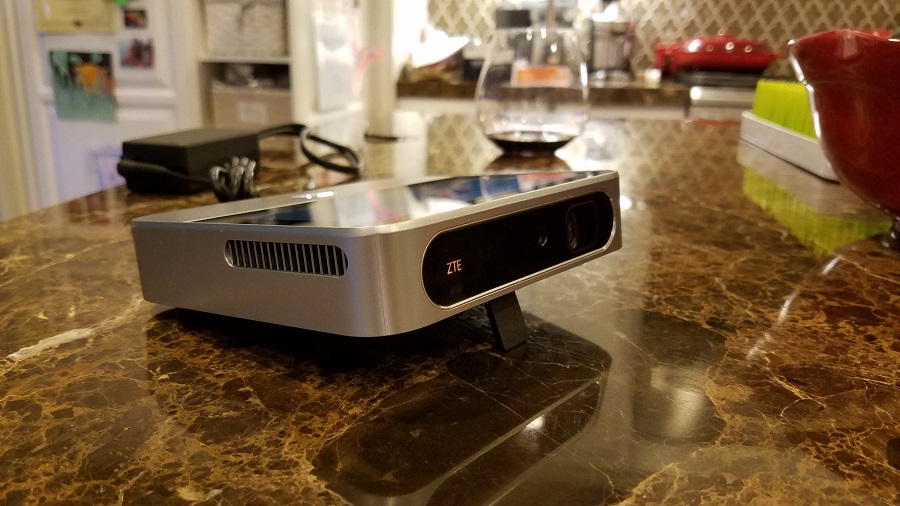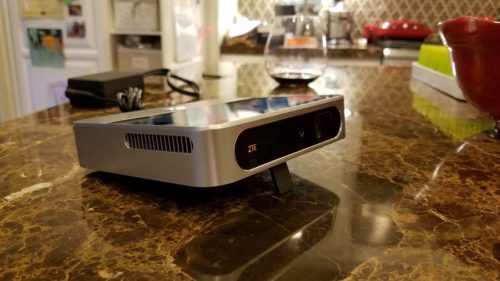 Oh yeah…autofocus, let me talk about the awesome sauce that is autofocus. Anyone who has ever used a projector knows the tedium that is focusing. While it's an easy process on most projectors, just turn the focus dial, if you're like me you know you can get stuck trying to find that just oh so right focus…overshooting and undershooting presumed perfection while your fellow moviegoers patiently wait for your OCD moment to pass.
The SPRO 2 takes all the guesswork out of it as it is able to autofocus and correct itself. If for some reason it fails to autofocus itself just double tap that main button. It also has a full size HDMI port for easy connections to most modern audio\video devices as well as a headphone jack in case you, uh, want to project a massive movie screen but not interrupt anyone with the sound?
Android OS
The Android operating system is really at the heart of what makes this projector so functional. That said, it can almost be too functional. I'm all about being to play Slither.IO and project it at 120inches but its not cool to get email, calendar, and chat notifications while you're projecting – for me, thats a bit of overkill. So to that end, I went into the system setup and disabled those apps.
All in all I've thoroughly enjoyed getting to know this little projector and look forward to using it for a long time to come.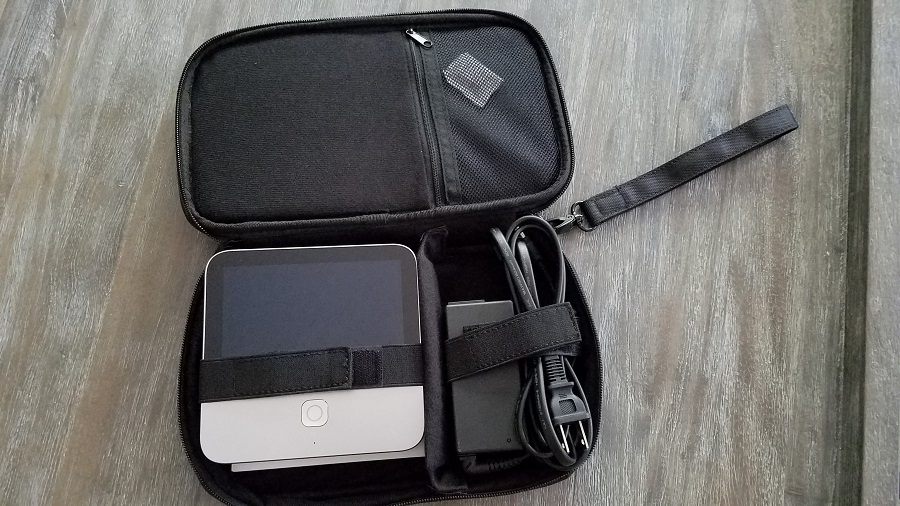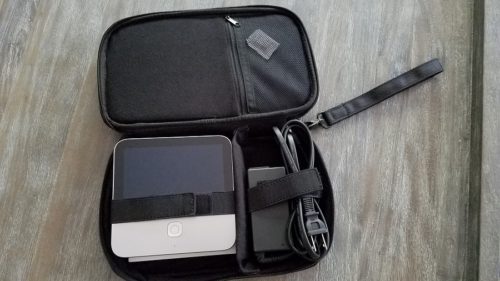 ZTE Spro 2 Pros
Fully operational Android operating system means it runs any Android apps (including apps from unknown sources like Amazon Video)
High quality LCD screen means you don't even technically need to project to watch a movie
Autofocus and keystone correction
Miracast means cords free streaming from compatible mobile phones and laptops
Dual JBL speakers provide strong enough sound
Includes a padded carrying case that fits both the projector and the power cord
Safe eyes feature keeps your spouse and kids from being blinded when you unexpectedly decide to pick the projector up and move it
Wifi, Miracast, and Bluetooth connectivity help keep the wires at bay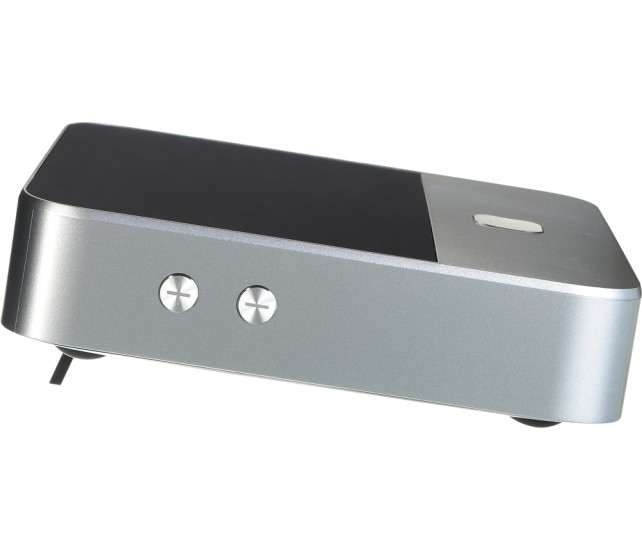 ZTE Spro 2 Cons
Fully operational Android operating system means email, calendar, and Hangouts notifications unless you go into settings and disable the applications.
Would be nicer if there was a built in option to automagically disconnect communications
Our kids can get into my account unless I log out every time
Battery is not removable
Old school power brick is bulky
If you're looking for a portable projector for small format situations where you don't have a lot of room for extra wires and other electronics – this ZTE Spro 2 projector is the way to go. Built solidly and with a clean design and amazing form factor you could also use the Spro 2 in any setting from an outdoor movie night at home to a corporate small conference room setting and wow your audience. The ZTE Spro 2 projector retails for $549.99 at Best Buy and other online retailers.