Intermittent Fasting Tips for Success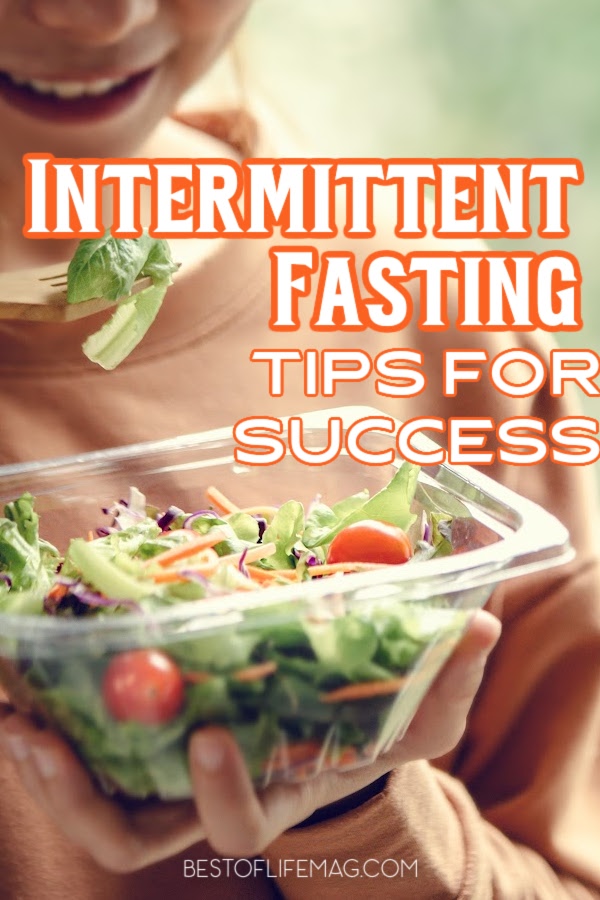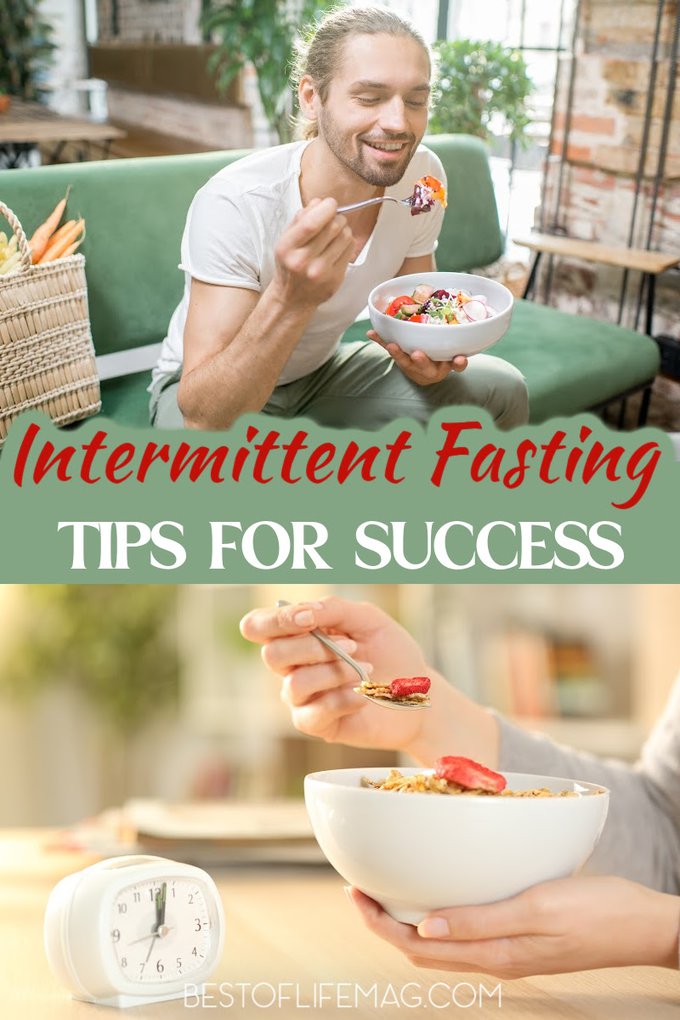 The intermittent fasting plan is pretty straightforward, and on paper, it seems pretty easy. But everyone comes across an obstacle here or there. That is when you need to implement the best intermittent fasting tips for success.
Intermittent fasting might be the most popular eating schedule since the 9 am, 12 pm, and 5 pm concept was formed. There are a few different schedules people use for intermittent fasting. However, the 16/8 plan is by far the most popular schedule to follow.
The schedule is simple, from 8 pm until 12 pm, you can only drink water, tea, or plain coffee. Then, you can eat from 12 pm until 8 pm. Your chances of reaching your weight loss goals will increase if you can implement the best intermittent fasting tips for success.
Intermittent fasting is a nutrition schedule that doesn't require you to buy anything extra or stop eating your favorite foods. Instead, intermittent fasting is simply a schedule for you to apply to your nutrition plan. The idea is simple, schedule fasting hours during which you only drink water, tea, or plain coffee.
Then, schedule eating hours during which you can eat essentially whatever you want. The goal is to allow your body to properly digest everything you've taken in and restrict yourself from making bad decisions. Most people lose weight, and that has made this nutrition schedule even more popular.
But you could get better results if you follow a few simple intermittent fasting tips for success.
Intermittent Fasting Tips for Success | Hydrate
Hydration is the most important aspect of intermittent fasting. You are allowed to drink water during your fasting hours or days. You can even drink coffee and tea as well. However, the coffee and tea should be plain without any added sugars or creams.
The goal should be to drink 50-75% of your body weight in ounces every single day. This will help with hunger, as well as keep you healthy.
The Food
You will be able to eat while intermittent fasting, but it is important to consider what it is you're eating. For example, you could fast for the right amount of time-based on the plan you picked. But you don't want to fill your eating hours with junk food.
This might be the most important of all of the intermittent fasting tips for success. Eat right when you do eat. One suggestion would be to combine intermittent fasting with another diet plan like keto or calorie counting. This will make success even easier to find.
Intermittent Fasting Tips for Success | Last Meal of the Day
The last meal of the day should end before your fasting hours begin. For example, you should be all finished with your meal by 8 pm if you are going with the 16/8 plan. But there is more to your last meal than you may realize. You will be going for 16 hours without food of any kind.
That means you need to make sure your body has what it needs during that time to make sure you don't cause any other health issues. That being said, your last meal should consist of at least 2-3 tbsp of healthy fat. You can find healthy fats in olive oil, coconut butter, coconut oil, avocados, and more.
This will help your blood sugar while you sleep and keep your body healthy.
Fast Rest
Most people go with the 16/8 schedule because at least 8 hours of fasting time consists of sleep. That makes fasting easier for many people. However, some schedules require you to fast for a full day. One of the best intermittent fasting tips for success is to never do strenuous workouts while on a fasting day.
Physical activity will make you more hungry than usual, and that is setting you up for failure. You don't have to skip your workouts altogether on fasting days or during fasting hours. However, you should limit physical activity as much as possible during fasting hours.
The opposite is true as well. You should always schedule your tougher workouts during eating hours so you can give your body what it needs before and after a workout.
Intermittent Fasting Tips for Success | Keep Track of Everything
Many people dive into diet plans like intermittent fasting, and they don't track data. Data may not mean the difference between success and failure. However, it could increase the odds of success. One of the intermittent fasting tips for success is to keep track of your food and workouts.
For example, you just ate a healthy meal that consisted of very specific recipes. The meal fills you up, and you don't feel the need to eat again until much, much later. That is a good last meal of the day you could be used as often as you'd like.
Luckily, you kept track of that meal and how you felt afterward so you can easily make it again. Track everything you can so that you can stay on track with your diet.
More Intermittent Fasting
Intermittent Fasting Hours: Plans and Hours to Eat | Intermittent fasting has more than just one meal plan schedule. You can choose which schedule works best for you.
Intermittent Fasting Daily vs Weekly Plan Comparison | In fact, you can do intermittent fasting on a weekly schedule or a daily one.
Best Intermittent Fasting Books for Beginners | Everyone has to start somewhere, there is no shame in that. But beginners should be prepared for what they are about to experience.
Intermittent Fasting 16/8 Foods to Eat | Eating on a tight schedule is part of the success, but so is eating the right food.
Why Does Intermittent Fasting Work? | Intermittent fasting works, but why does a specific schedule make a difference?