This site contains affiliate links. Please read our Policies for information.
Living or vacationing near the ocean is the ultimate in luxury living for many people; there is something magical about the ocean, the open air, and the potentials of life that it unveils. Since moving to Orange County we have become deeply appreciative of being so close to the ocean and are actually looking into buying a yacht. I was lucky enough that our family had a boat for a few years while I was growing up and have so many lovely memories of weekends on the lake in upper Wisconsin; the idea of having a yacht while our kids are still around would truly be a dream come true. We charted a yacht a few weekends ago to get a hands on feel for the experience and thought I would share a few things we learned along the way.
Focus on these points when chartering yachts to make your experience worthwhile.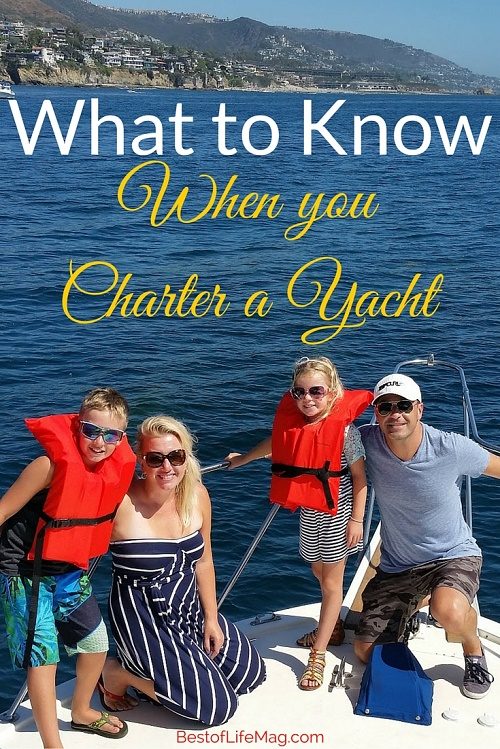 Know the Boat
When you call to find your yacht be sure to ask a lot of questions about the yachts that are available for rent. Is there a bathroom on board? Is the entire boat available to you during your chartered time? If you are going out for a few hours, think about whether children will want to take a nap or relax with a book. Can you bring food and grill out or have a picnic while you enjoy the open water? If you are considering buying a boat like we are, try and find one that meets some of your specifications so you can get a feel for real life on it.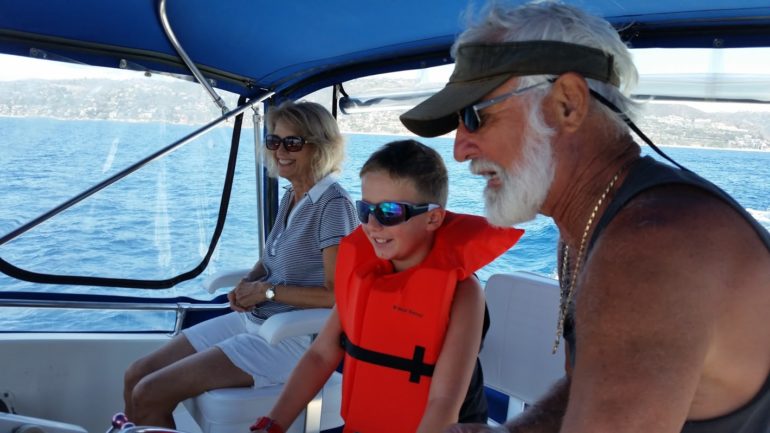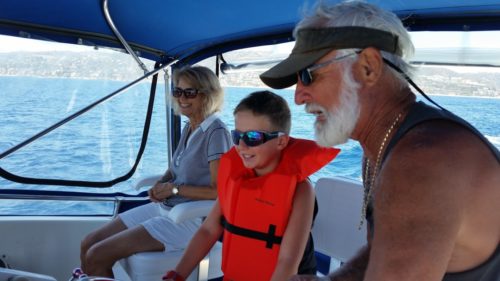 Know the Captain
After you get to know your yacht, it is then time to get to know your captain. After all, you are going to spend a few hours on the water with him or her. If owning a boat is a potential for you, you may want a captain like we had that was willing to teach us a few things and share his expertise and passion so we could learn during our time. Many yachts are owned by couples so ask whether the captain's spouse will be along for the yacht charter; in our case she was and we were so thankful for her because she helped us keep an eye on the children, helped them up and down the ladder and just kept an extra eye on them to ensure they were safe.
Only because of this were my husband and I able to completely relax, take in the ocean air, and really process what it would feel like to own our own yacht.
Inland Temperatures Matter
It has been a hot summer here in Orange County and we chartered a boat on a day when temperatures just a few miles inland were around 95 degrees. When we got on the water the white caps were abundant; our captain explained that the warmer the inland temperatures are, the choppier the ocean water gets simply because of the way the warmer and cooler air interact.
It's good to know and plan around this, especially if you struggle with motion sickness or vertigo like I do. Thankfully we had a very stable boat and I experienced no symptoms. Which leads me to…
Beams
During our most recent boat charter we had an excellent captain that shared a lot about boating with us. The boat we were on had a 13 or 14 foot beam which was perfect for the choppier water because a wide beam provides a more stable ride. Again a small thing that will make for a more comfortable experience aboard yachts for those sensitive to motion and rocking.
Items Not Allowed
Red wine is not allowed on most yachts that you rent or charter – as much as my husband and I enjoy our wine we can completely understand that red wine and white interiors are probably not the best of friends. Check with the company and the Captain to see if there are any other things that you cannot bring onboard.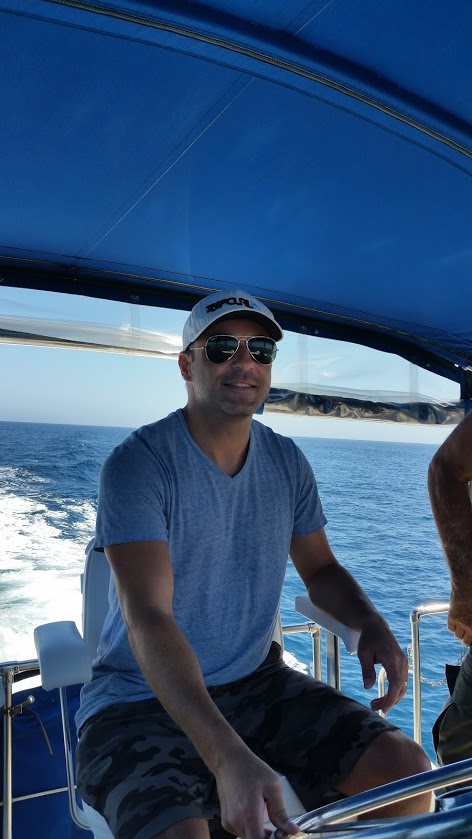 Take Advantage
Possibly the most important thing to focus on when renting a yacht is what is important to you and the people you are taking out with you. Chartering yachts is not cheap so take advantage of all that the boat and captain offers you and align it with your values. If you do this, your yacht experience will be everything you hoped it would be.