This site contains affiliate links. Please read our Policies for information.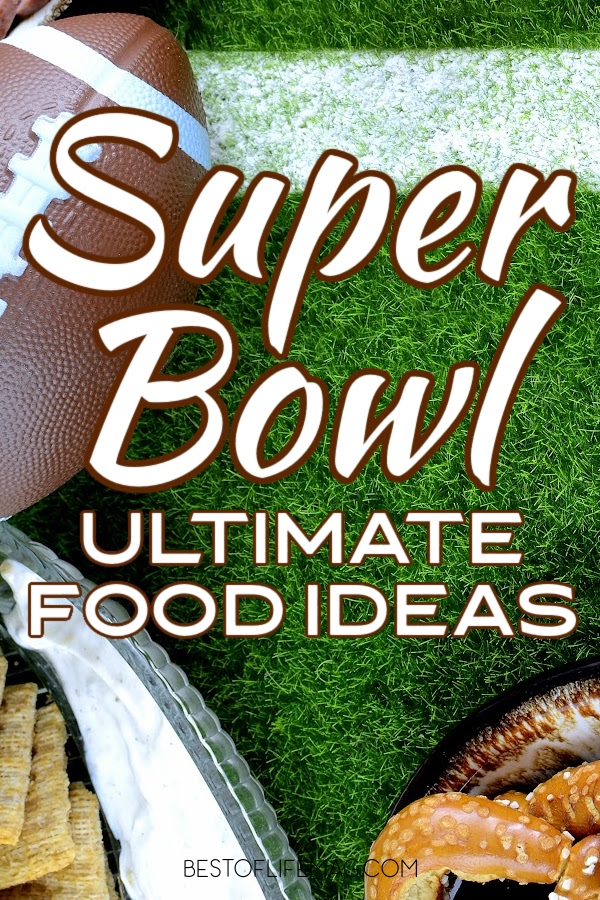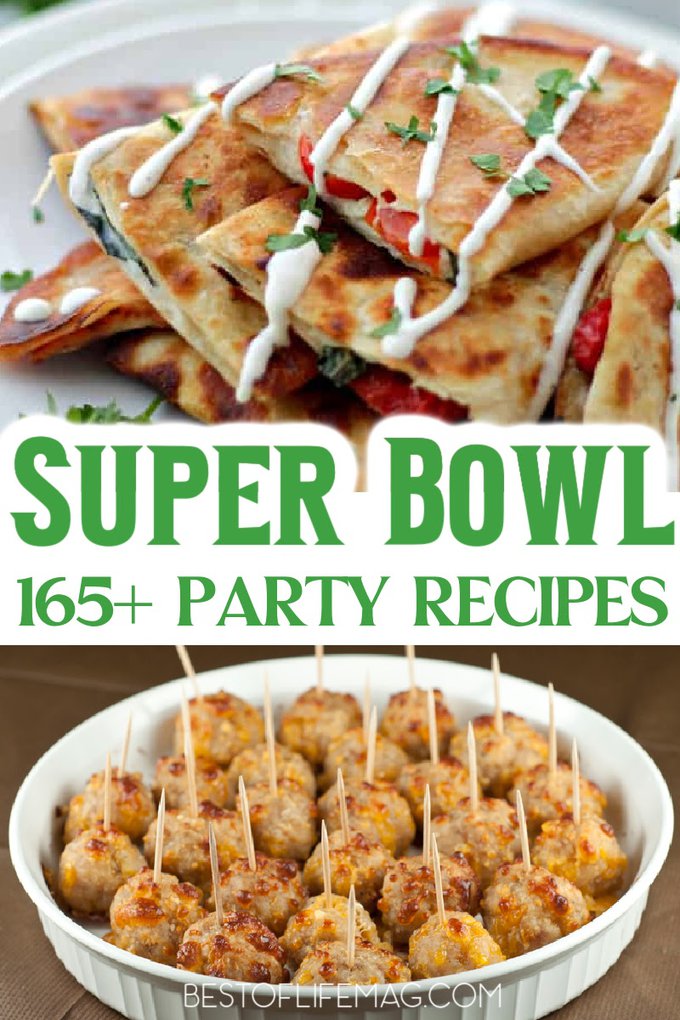 Each year when the Super Bowl comes around, I find myself looking for the
best recipes
to make a Super Bowl food spread that will make our party even better. This year instead of reinventing the
wheel
, I pulled all of my favorites together in one place. This is the Master List. The Big Daddy. The Touchdown of Super Bowl
food lists
.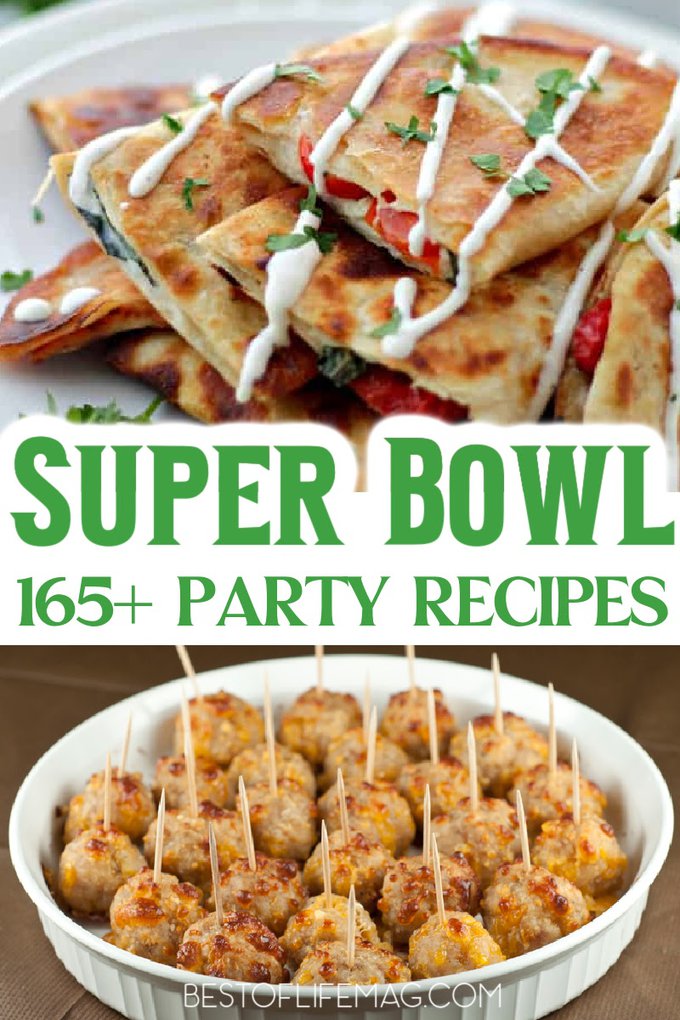 Super Bowl food is one of the toughest parts of the party. You need decorations, plates, cups, bowls, and napkins, but all of that is easy compared to finding the perfect recipes. Once you know what kind of foods you are looking for, this list makes it easy to put together a terrific meal plan!
Your ultimate Super Bowl food list is here, with over 165 recipes to choose from that are sure to make your Super Bowl Sunday the best yet. Throwing a Super Bowl party is one of the best ways to spend that particular Sunday in the US.
While every year, themes will change and colors will swap out, food stays the same. Hosting a Super Sunday party means gathering friends and family to celebrate an American tradition and providing excellent food. The problem is, what Super Bowl recipes are the best?
We have everything you need for the best super bowl party, from appetizers to chili, burgers, dessert, and of course, cocktails.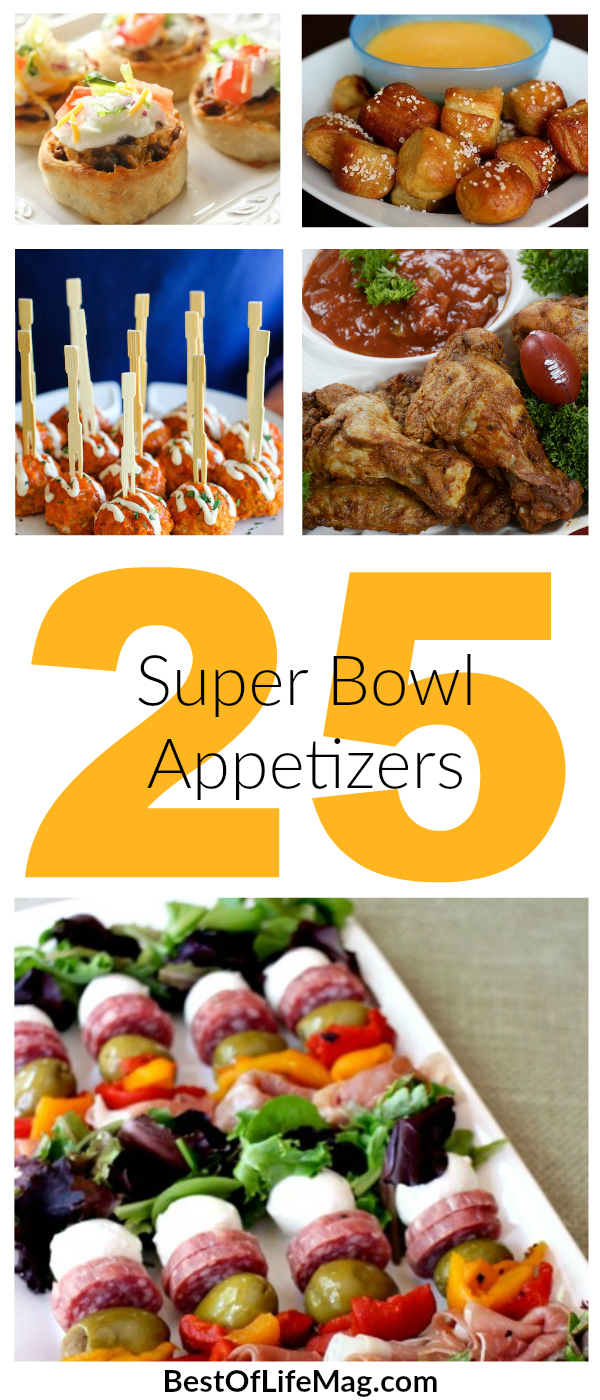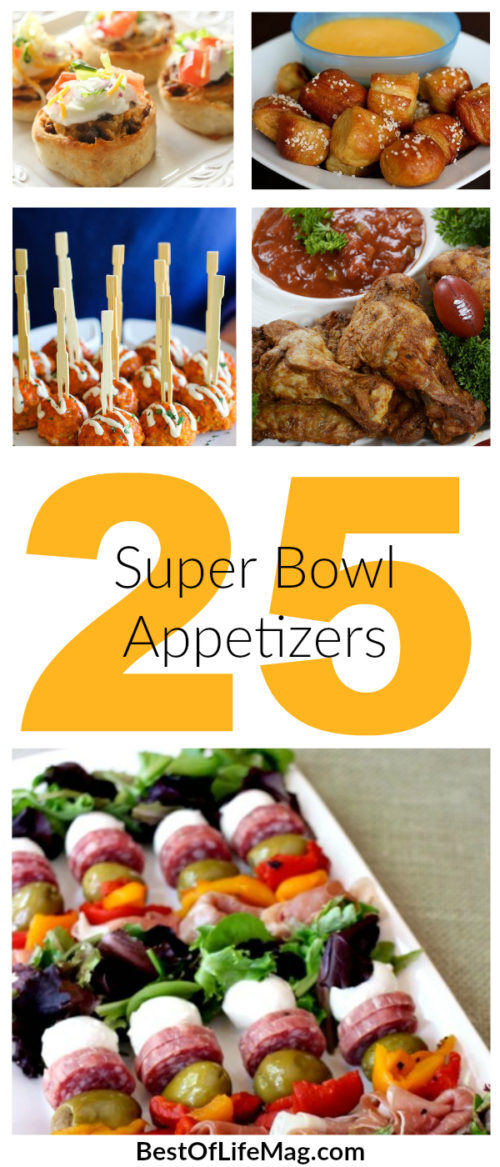 Appetizer recipes for a party usually call for finger foods and fried items. However, not all appetizer ideas need to be unhealthy; you can have a balance of both. Start your party off right with these super bowl appetizers.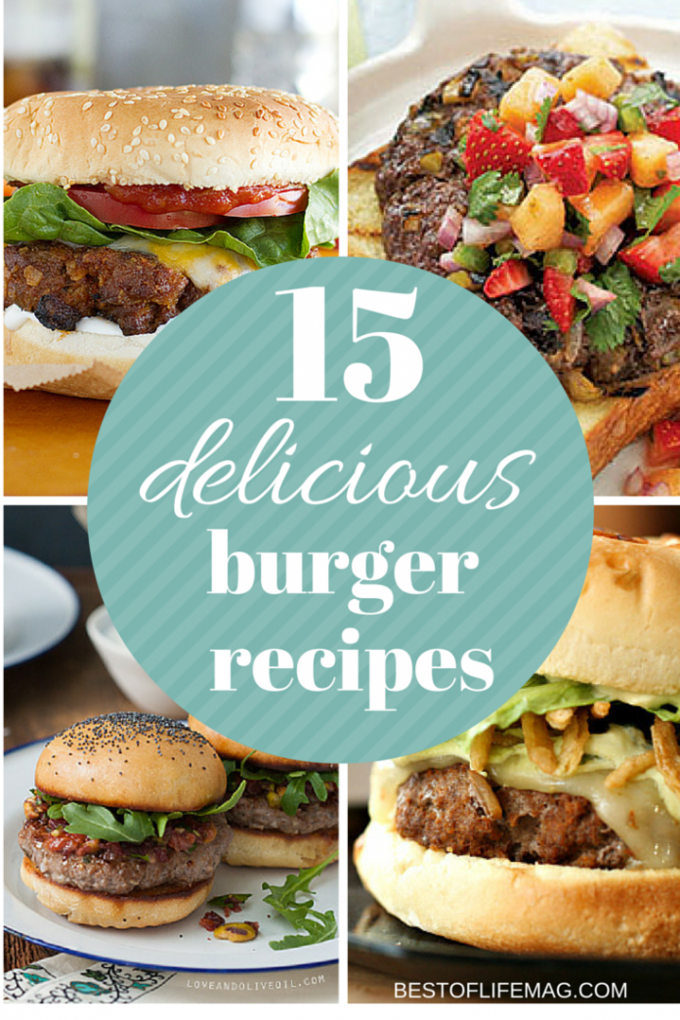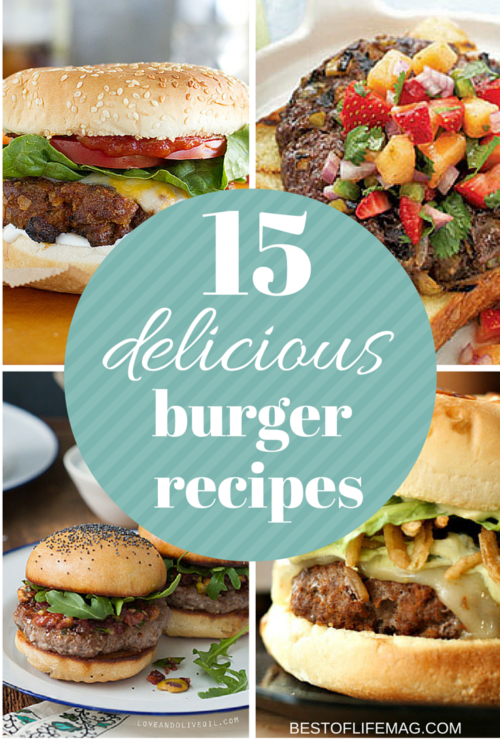 If burgers are your game for the Super Bowl, here are fifteen of the best burger recipes to keep your grill on fire and guests happy. And you'll need some of this amazing dip to go along with ANY recipe you make. Crockpot Black Bean Dip is the perfect accompaniment to all your party recipes!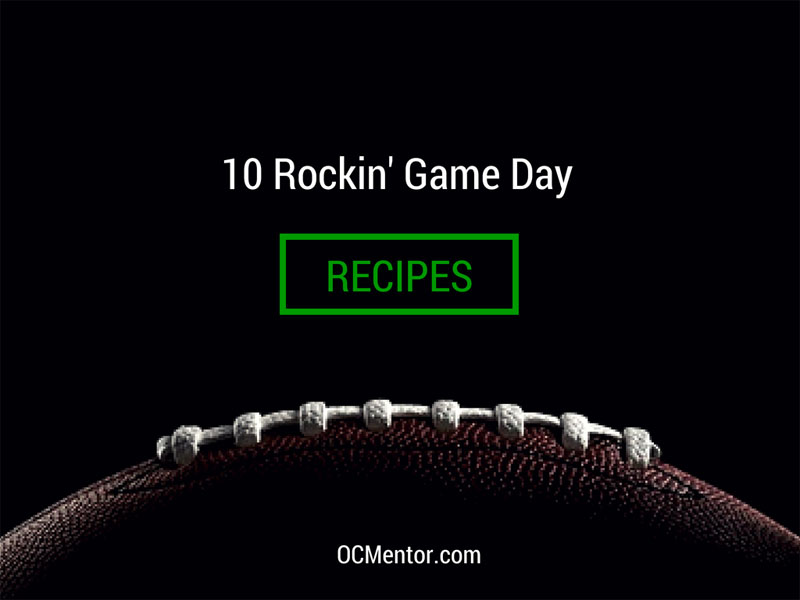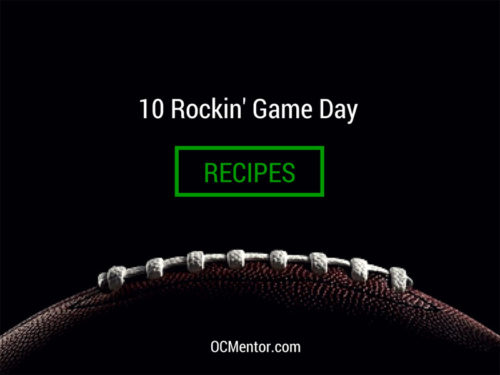 Why wait for the Super Bowl? Many of the best recipes are good for any game day of the year. From appetizers to the main course, these are some of my favorite game day recipes for the Super Bowl Food List!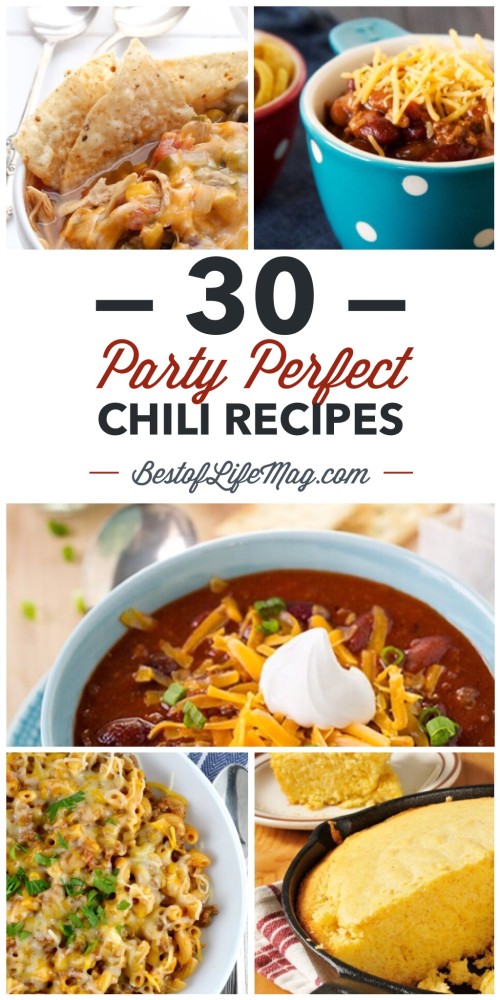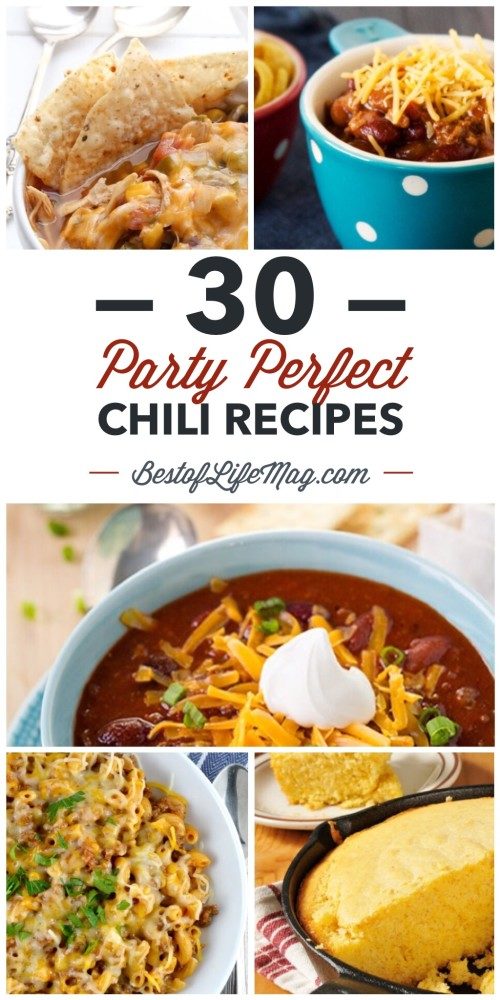 Nothing says "Super Bowl Food" like chili! Here are 30 chili recipes to take your party to the next level. My favorite is the Turkey Chili Recipe for the Crockpot. You may even want to tweak a few of these recipes to compete in a chili cook-off. Most of these recipes are good enough to win the blue ribbon.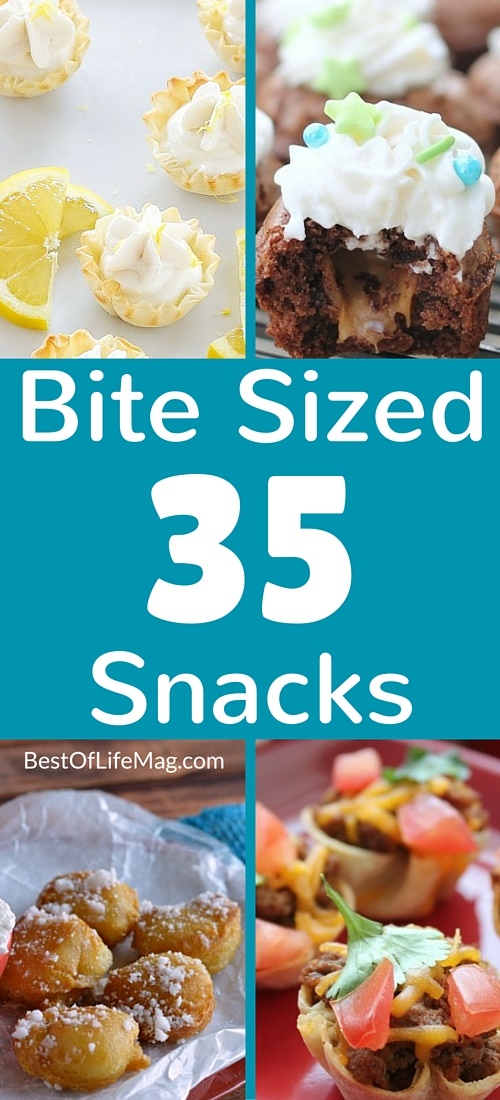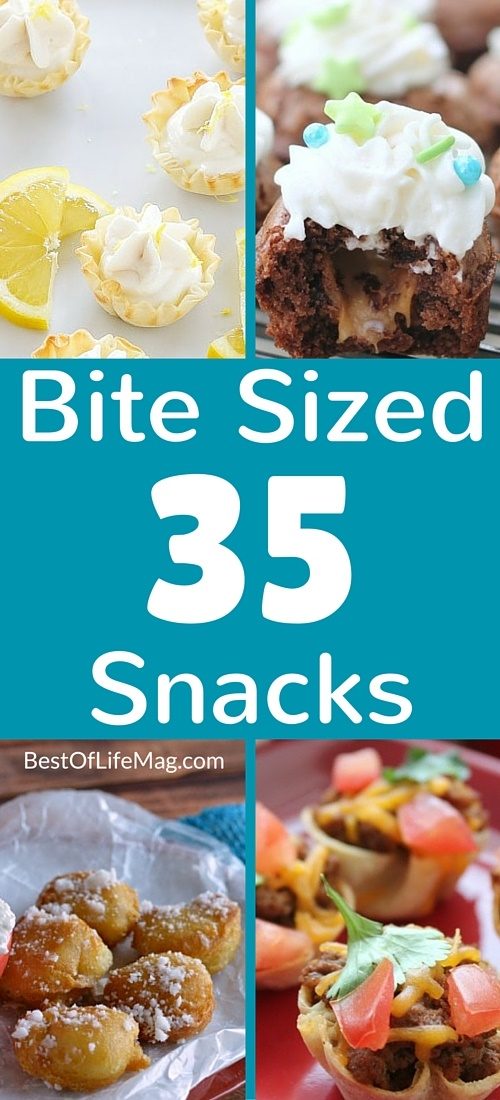 Not all finger foods for parties need to be savory; they can be sweet as well. When finger food becomes sweet, it also becomes a snack. Dress up the table and party atmosphere with these bite-sized snacks that are perfect for your Super Bowl Party.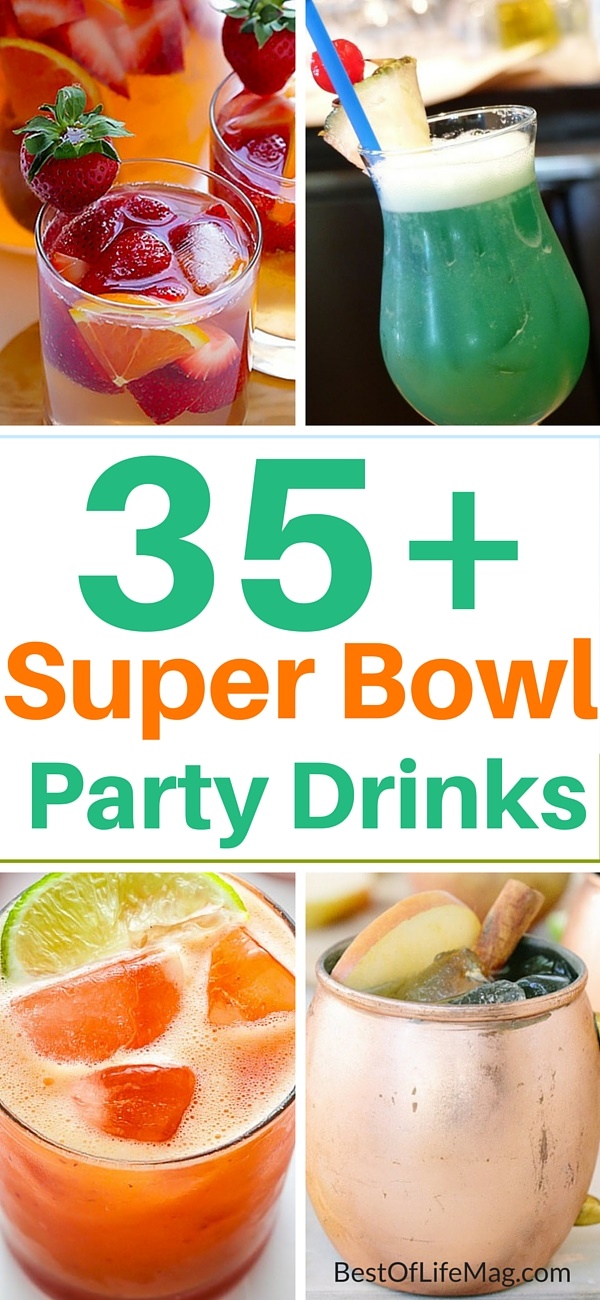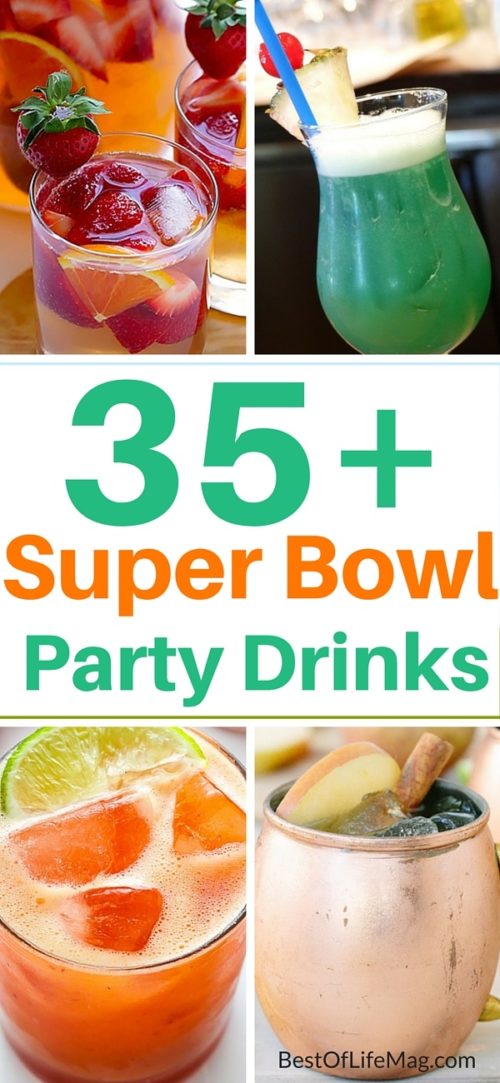 You can't have a party without the best party drinks. How about 35 of them? Super Bowl cocktails will not only keep the mood light but may also help the people supporting the losing team.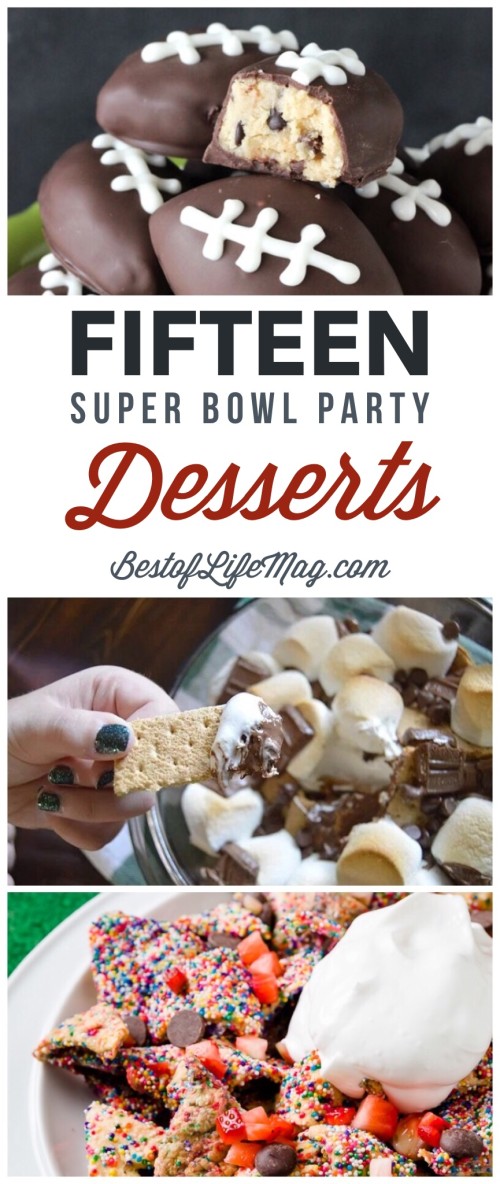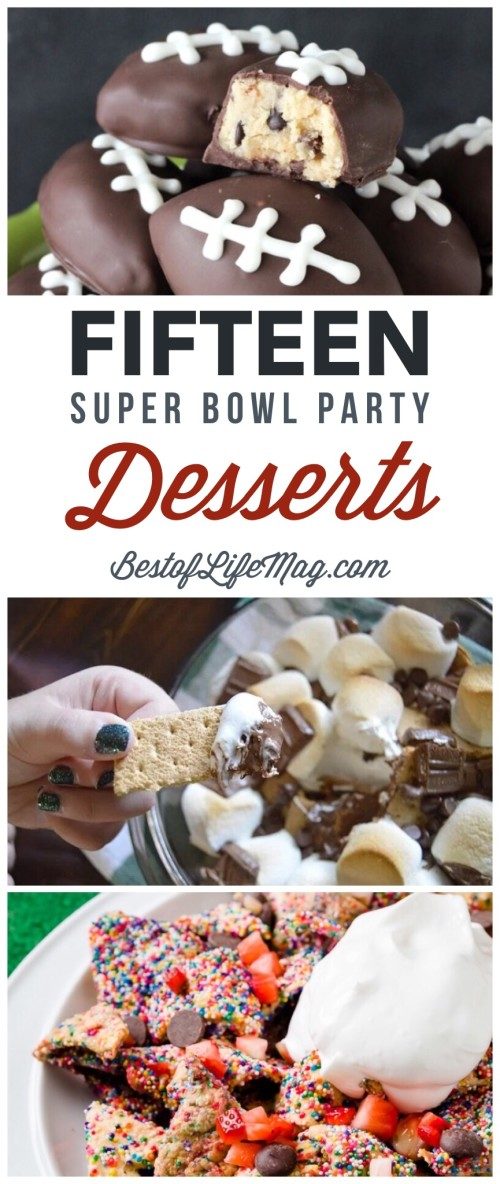 Every super bowl party needs some fabulous party desserts! These desserts are easy and delicious, making them perfect super bowl food!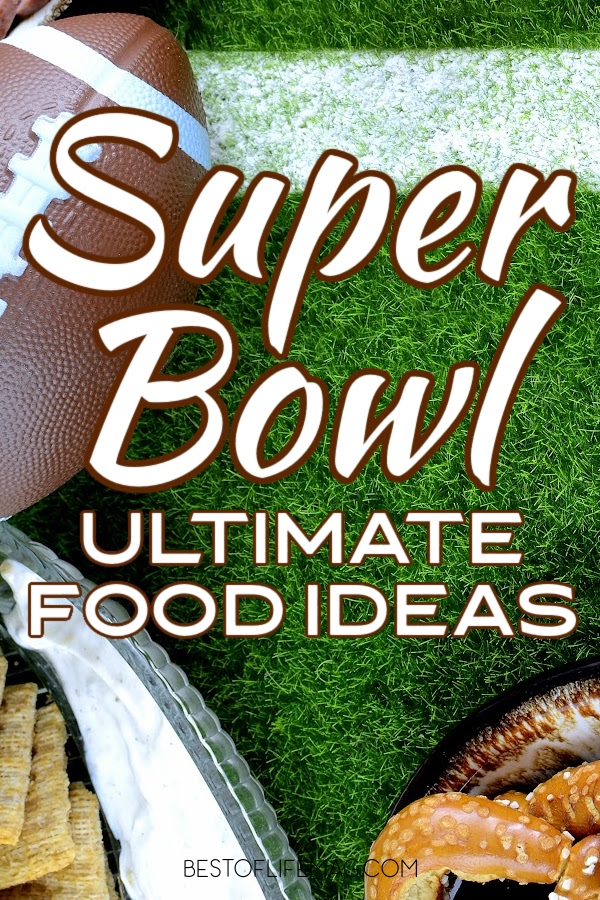 More Recipes for Parties
Simple Crockpot Chicken and Rice Recipes for a Party | Chicken and rice is already an easy dish to make. But you can make it even easier by using a crockpot.
Crockpot Salsa Recipes | Salsa Party Recipes | Salsa is delicious and freshly made. But you get an entirely different experience if you cook your salsa before serving.
Goat Cheese Guacamole Recipe | Simple Guacamole Recipe | This recipe has a not-so-secret ingredient that takes it from average guacamole to something far better.
Healthy Chicken Chili Crockpot Recipes | Chili deserves a little more cooking time. You can accomplish that with the help of your crockpot.
Crockpot Black Bean Dip Recipe | Slow Cooker Cheesy Bean Dip | Black bean dip is an easy dip recipe that can be made in a crockpot, can qualify as a healthy food, and is amazingly delicious.
Save
Save