This site contains affiliate links. Please read our Policies for information.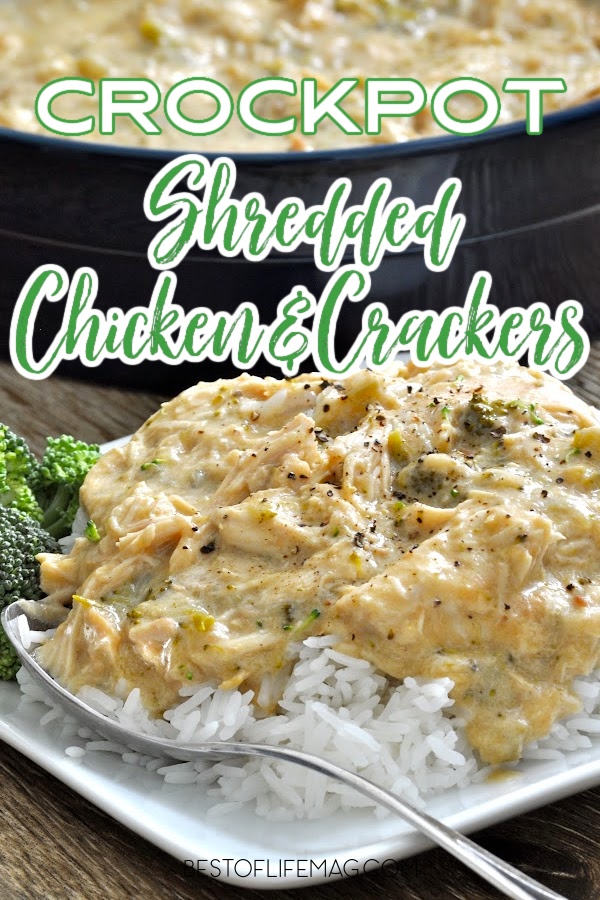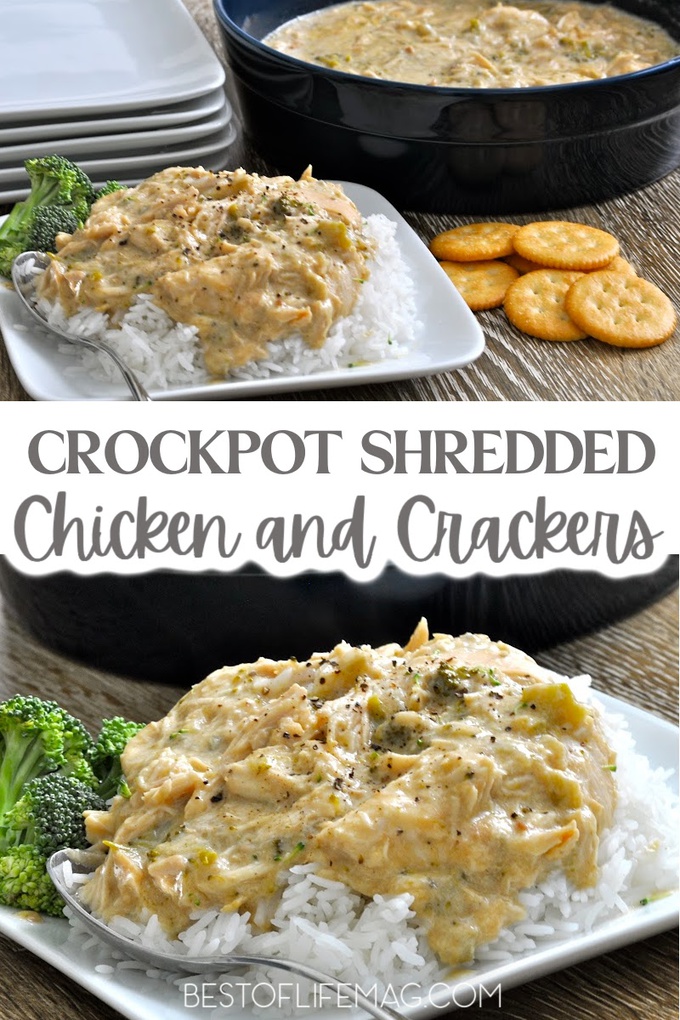 One of my family's favorite healthy crockpot recipes is shredded chicken and crackers. This recipe is one of the creamiest and most delicious crockpot recipes we've tried and the kids love it because they get to be involved in making it – by smashing crackers of course.

Crockpot recipes make eating healthier easier, especially for busy families. In the morning, you throw all of these healthy ingredients into a pot, turn it on, and then leave. When you return, you've got a healthy, hot meal ready to eat.
This shredded chicken and crackers recipe for the crockpot tastes great, is easy to make, AND requires five ingredients or less. If you don't already have at least one crockpot you are missing out! They come in all different shapes and sizes nowadays!
They have tiny ones for dips, small ones which are great for portability, and of course they have larger ones for everyday use. I love my roasting sized crockpot for big items like ham, turkeys, or feeding a crowd! They also make crockpots specifically for casseroles now too! They're amazing for making lasagna and other casseroles.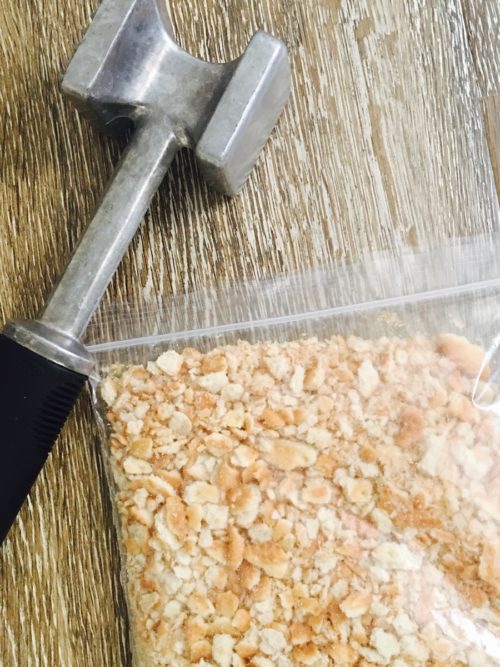 The directions for this recipe are simple, as is the case with most crockpot recipes. The first step is to prepare all of the ingredients. Then crush the crackers in Ziploc bag. This is the part where you pull the kids into cooking and let them have some serious fun!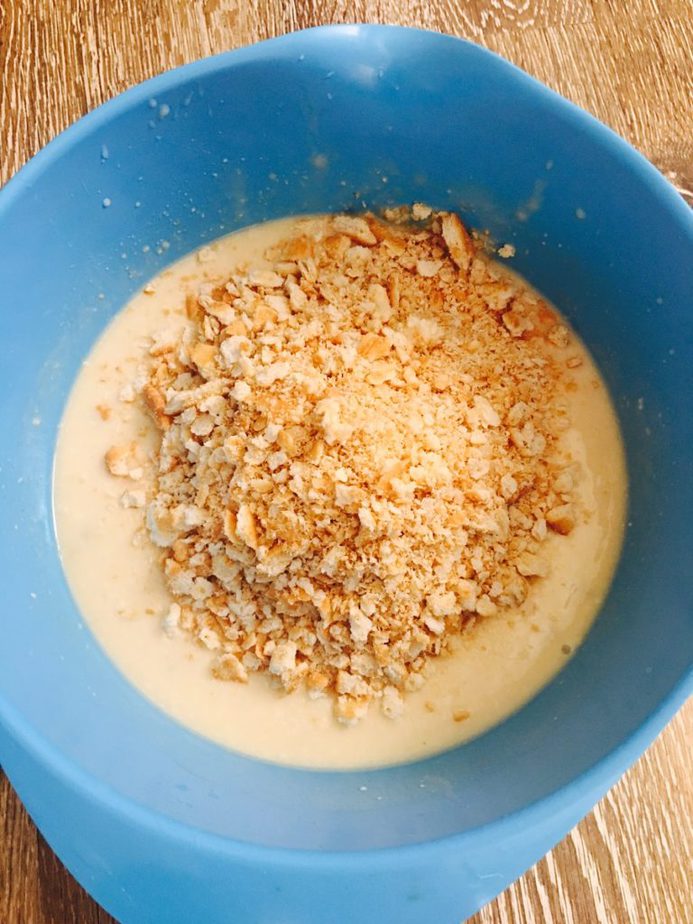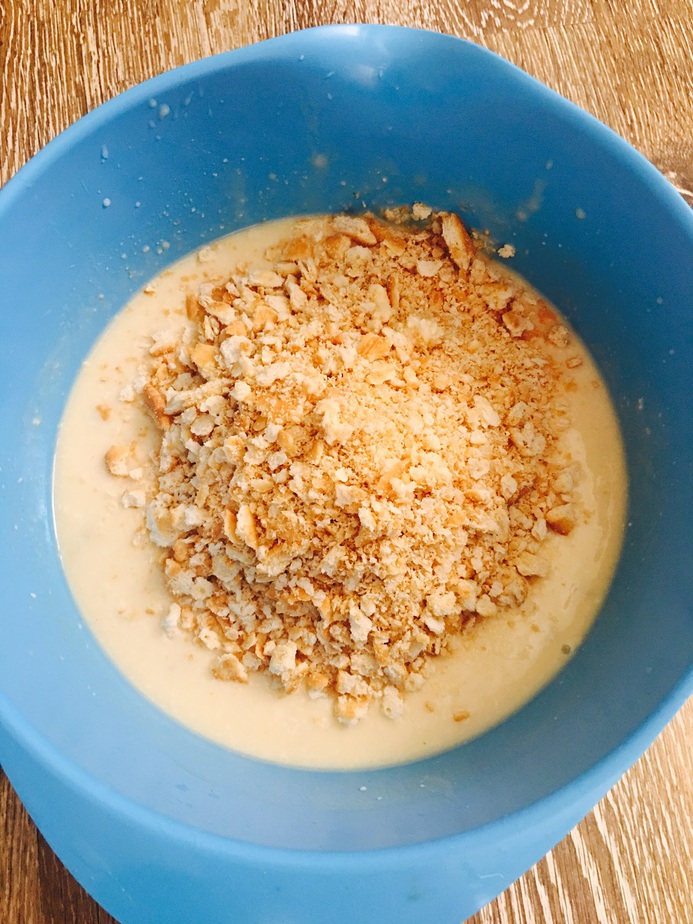 Then, in a large mixing bowl, mix the chicken broth with the cream of celery and cracker crumbs.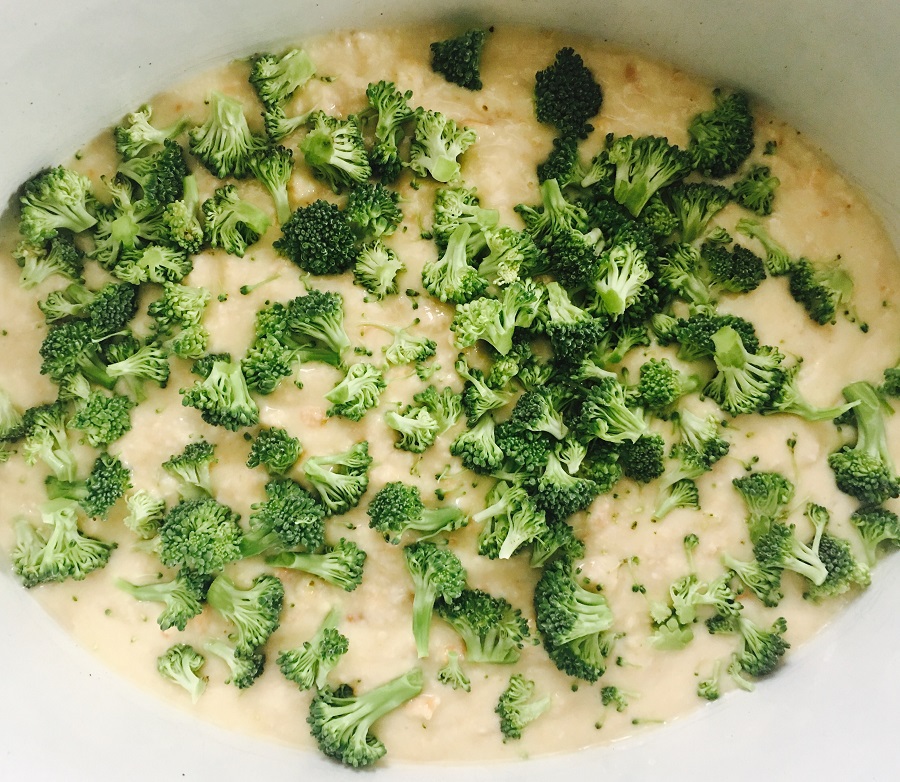 Lastly, starting with the chicken and ending with the broccoli, add all of the ingredients to the crockpot. Set the timer and the heat and you're good to go.
When you return, shred the chicken using shredding forks or regular forks if you don't have shredding forks. Serve with a side of crackers and garnish with some leftover broccoli if you want to make it look fancier.
Shredded Chicken and Crackers Crockpot Recipe
This shredded chicken and crackers recipe for the crockpot tastes great, is easy to make, AND requires five ingredients or less.
Ingredients
8

Boneless Chicken Breasts

Thawed

1

12 oz

frozen bag of broccoli

or 4 cups of fresh broccoli

1

10.75 oz

can of cream of chicken soup

1

10.75 oz

can of celery soup

1

15 oz

can of chicken broth

1

stack of Ritz crackers
Instructions
Coat the inside of the crockpot with olive oil spray.

Place crackers in ziplock bag and crush with rolling pin. This is a great way to involve children in making this recipe!

Place all ingredients, including the broccoli in the crockpot and mix together. If you are using fresh broccoli versus frozen, toss in for the last hour.

Cook on low for 5-6 hours, stirring once or twice throughout.

Shred the chicken before serving and serve on top of rice, a salad, or even buns.
Notes
I hope you enjoy this easy family friendly recipe - what is your favorite crock pot recipe?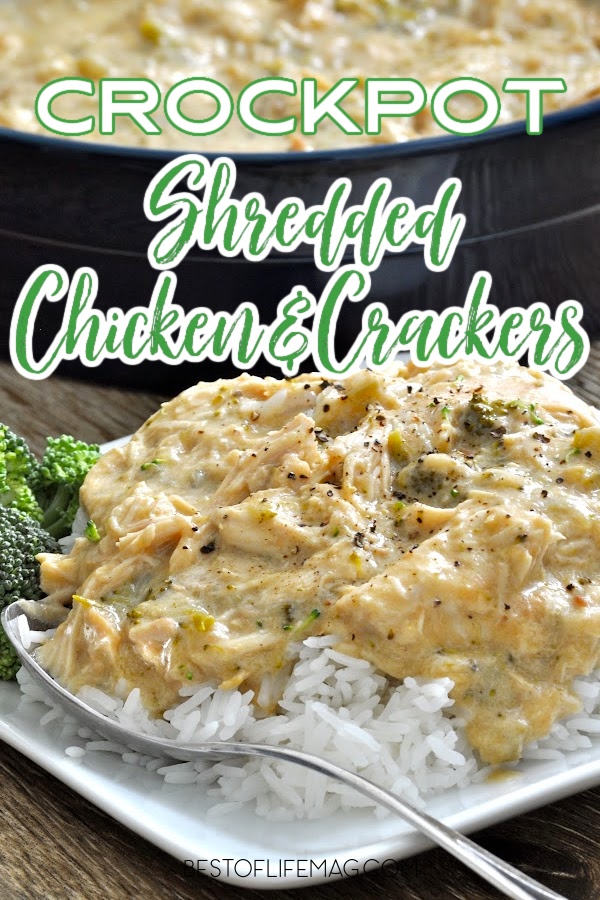 More Crockpot Recipes
Crockpot Italian Meatballs Recipe | Italian meatballs are a staple at parties or maybe even for romantic dinners for two.
Beef Stroganoff Crockpot Recipe with Golden Mushroom Soup | Making stroganoff doesn't need to be difficult. You can use your crockpot to make it so much easier.
Crockpot Cheesy Hashbrowns | Mornings are a little easier when the crockpot does some of the heavy lifting for you.
Slow Cooker Chicken Fajitas Recipe | Fajitas don't need a skillet to be delicious, they just need the right ingredients.
Slow Cooker Chicken Broccoli and Rice Casserole | Chicken in the crockpot can be made so many different ways, like this chicken and broccoli dish that is full of nutrition and flavor.