This site contains affiliate links. Please read our Policies for information.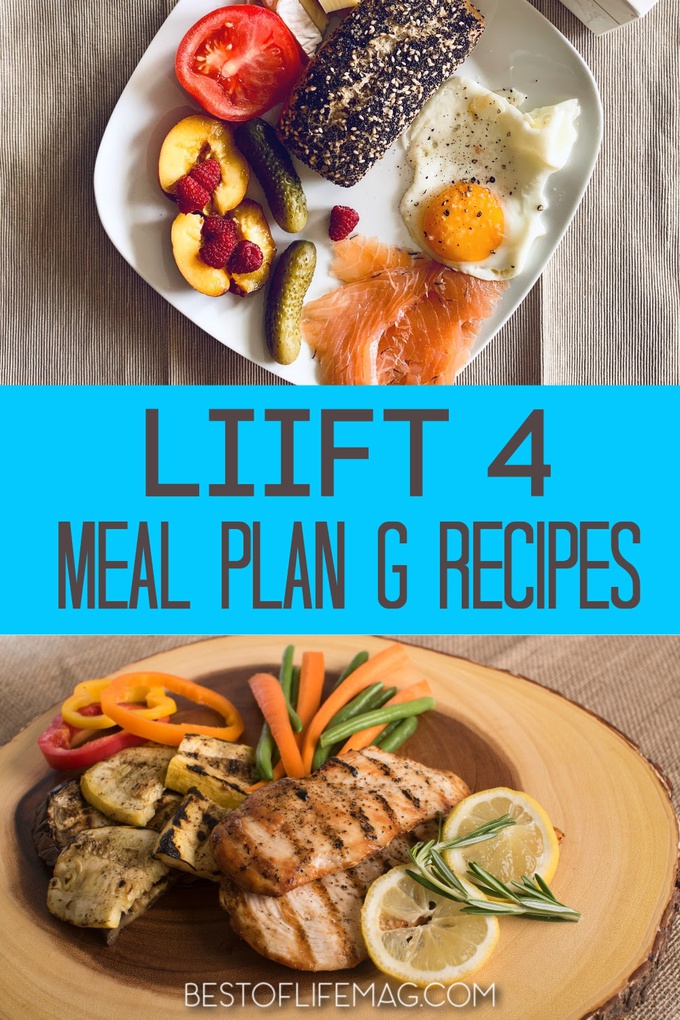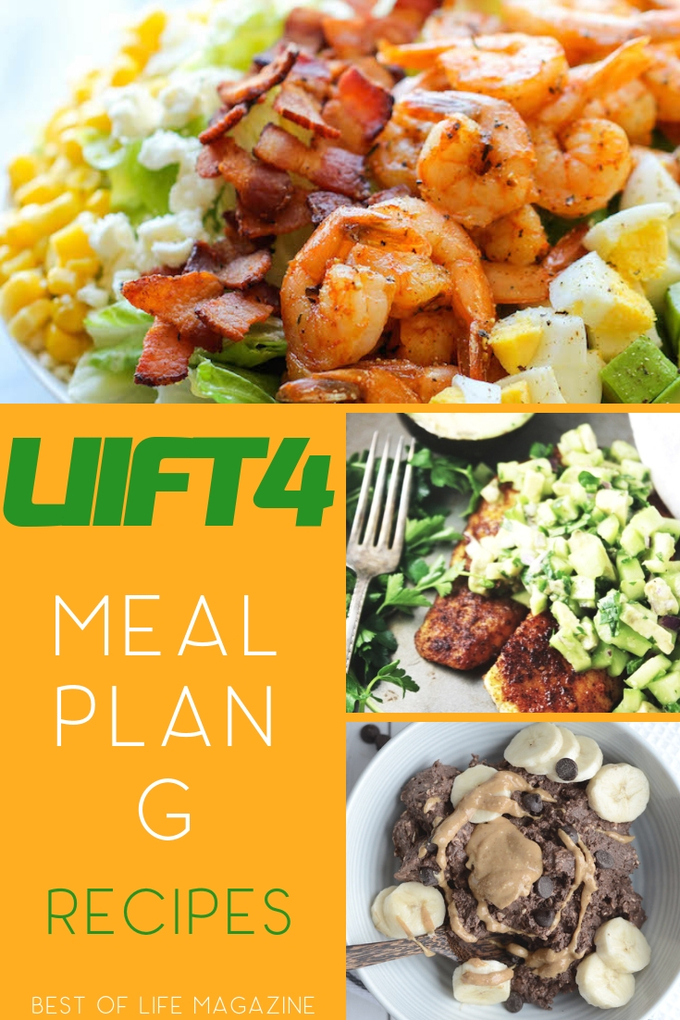 LIIFT4 is the newest Beachbody program and it will change your body. Its no-nonsense combination of High-Intensity Interval (HIIT) training along with weightlifting will burn through calories and fat and build lean muscle in 8 weeks. Just 4 days a week of exercise and a nutrition program tailored to your needs will kick your metabolism into high gear and give you great results. LIIFT4 Meal Plan G recipes will keep you fueled and ready to go for every workout as well.
LIIFT4 Plan G recipes provide the maximum amount of carbs to fuel performance and protein for muscle building and recovery.
The right amount of proteins, carbs, and fats are important to the LIIFT4 nutrition plan. You need protein for muscle building and recovery but you also need the right mix of carbs and fat. Some people refer to this as counting your "macros".
With Shakeology as your protein foundation each day, LIIFT4's nutrition plan is based approximately on the 30% protein, 40% carbs, and 30% fat rule. Beachbody portion control containers make your meal planning even easier and are designed to work with the program.
The Beachbody Performance supplement system also plays a part on workout days. And you will even get a once a week optional "cheat day" so you don't feel like you are missing out.
The first step is to decide which of the nutrition plans you fit into. They are designed based on your current body weight and needs. If you're more interested in building lean muscle than in losing weight, you may choose to bump up two plans from your starting point.
For example, if you fall into Plan B by your current weight but you aren't looking to lose any more weight, start with Plan D. For truly "next-level" muscle gains, you would bump up to LIIFT4 Meal Plan G recipes from Plan E or F. At this point Beachbody Supplements like Creatine and Beachbody Performance also would become a regular part of your routine.
If you choose to use the Beachbody portion control containers, this plan calls for 9 veggie containers (green), 6 fruits (purple), 7 protein (red), 6 Carbs (yellow), 1 healthy fats (blue), 1 seeds and dressings (orange) and 9 tsp oils and nut butters.
The containers are not required but they can help you stay within that ideal 30/40/30 rule. With these 25 LIIFT4 Meal Plan G recipes that we have selected for you, meal planning can be simple whichever prep method you use.
LIIFT4 Meal Plan G Recipes | Breakfast
On The Go Egg Muffins | Finding Motivation Every Day
Cheesy Bacon Breakfast Bites | Confessions of a Fit Foodie
Chocolate Peanut Butter and Banana Quesadilla | Lead Happiness
Cheddar and Chive Savory Waffles | The Foodie and the Fix
Brownie Batter Overnight Protein Oats | Running On Real Food
The Breakfast Taco | Cooking On The Weekends
Cinnamon Bun High Protein Pancakes | The Big Man's World
Turkey Avocado Egg Wrap | Cooking Classy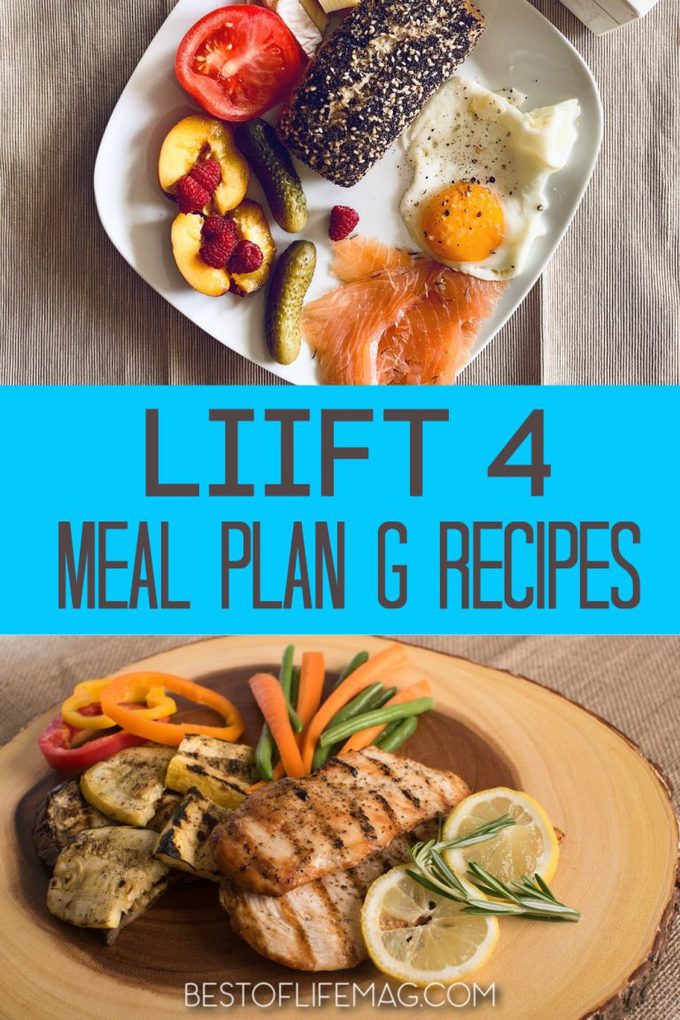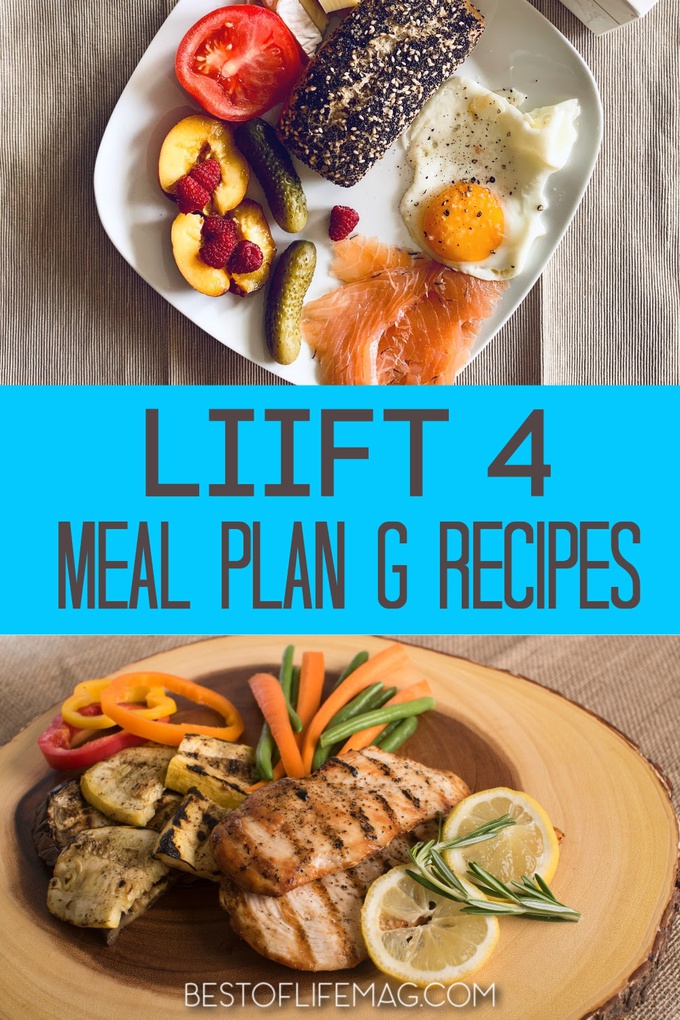 LIIFT4 Meal Plan G Recipes | Lunch
Creamy Avocado Greek Yogurt Chicken Salad | Healthy Liv
Avocado Deviled Eggs | Cakes Cottage
Mediterranean Grilled Cheese | The Almond Eater
Meal Prep Greek Chicken Gyros Bowls | Le Creme De La Crumb
Grilled Chicken Caesar Wrap | Jamie Cooks It Up
Healthier Greek Pasta Salad | Blackberry Babe
Healthy Buffalo Chicken Bowl | Pretty Providence
Shrimp Cobb Salad | Damn Delicious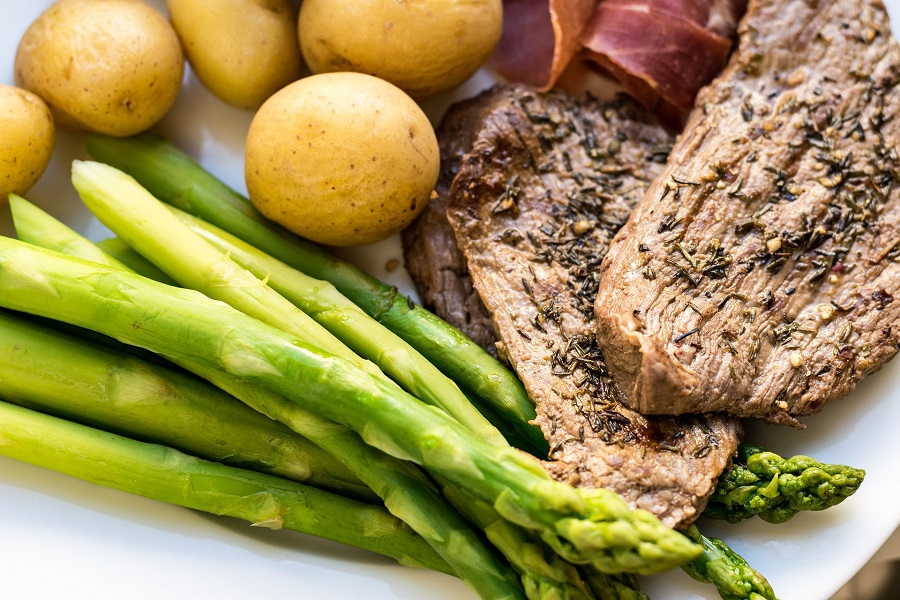 LIIFT4 Meal Plan G Recipes | Dinner
Easy Unstuffed Bell Pepper Skillet | Kim's Cravings
21 Day Fix Chicken Taquitos | Jess Dukes
Barbeque Chicken Stuffed Sweet Potato | Living Loving Paleo
Philly Cheesesteak Bowls | Chattavore
Bruschetta Chicken Pasta | Fit To Savor
Mexican Chicken Stir Fry Skillet | Fit Mom Angela D
Blackened Tilapia with Cucumber-Avocado Salsa | The Garlic Diaries
Garlic Shrimp Scampi | Beach Ready Now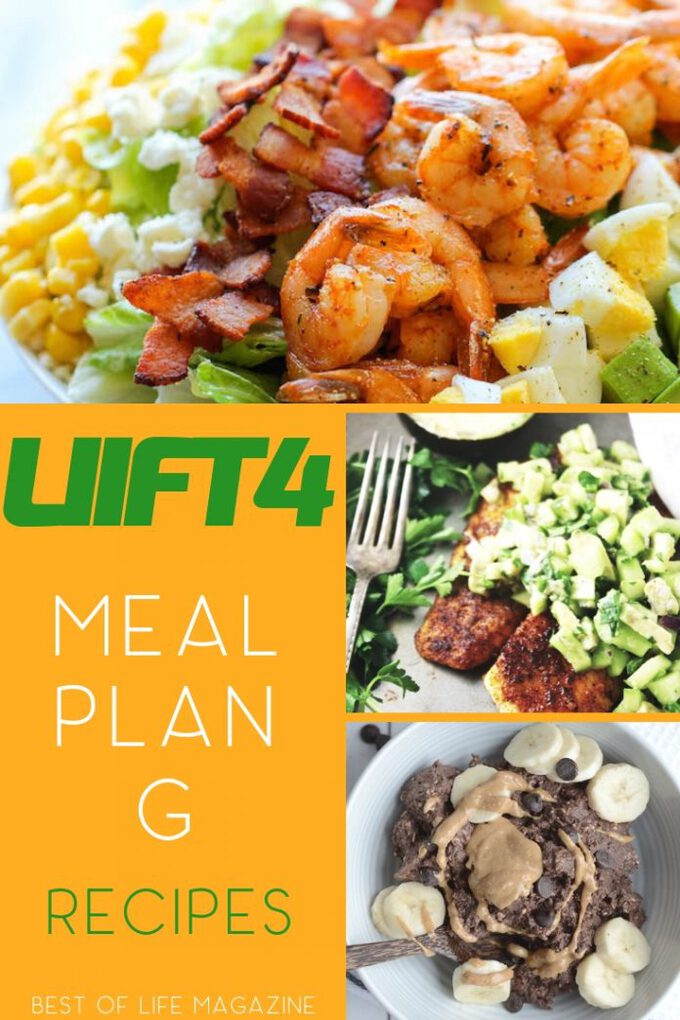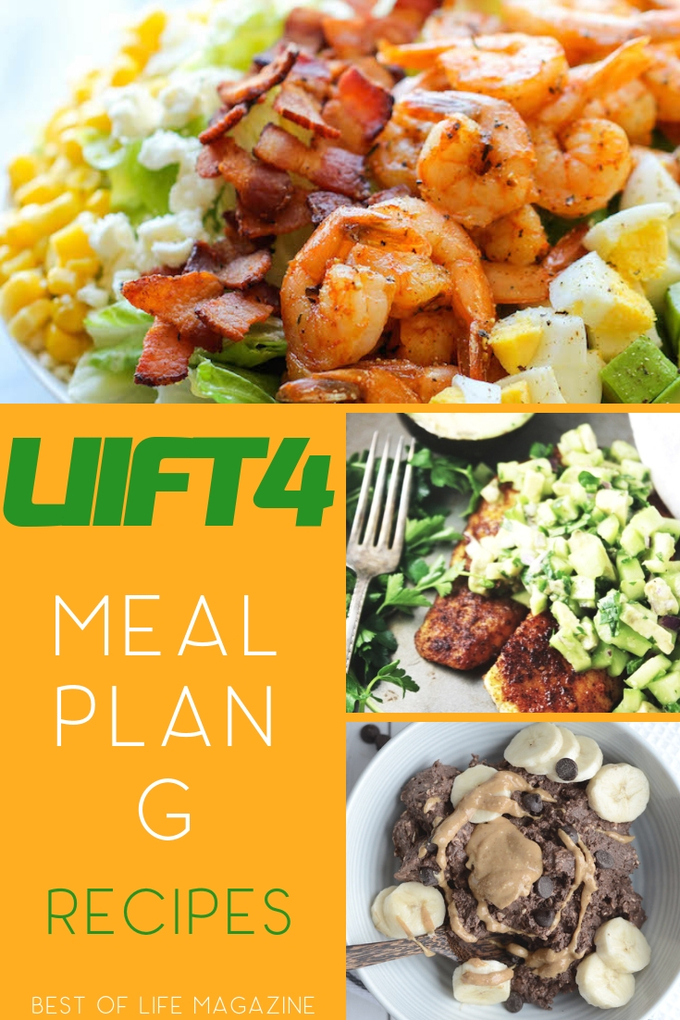 BONUS LIIFT4 Recipes
High Fiber High Protein Chia Blackberry Pudding | Two Sleevers
25 LIIFT4 Meal Plan D Recipes | Meal Plan Ideas