Crockpot Freezer Meals for Two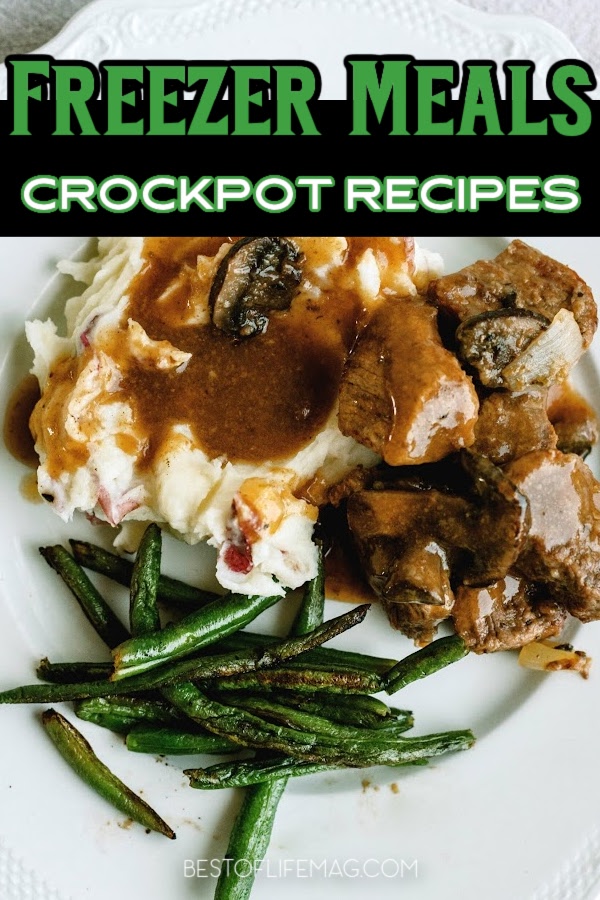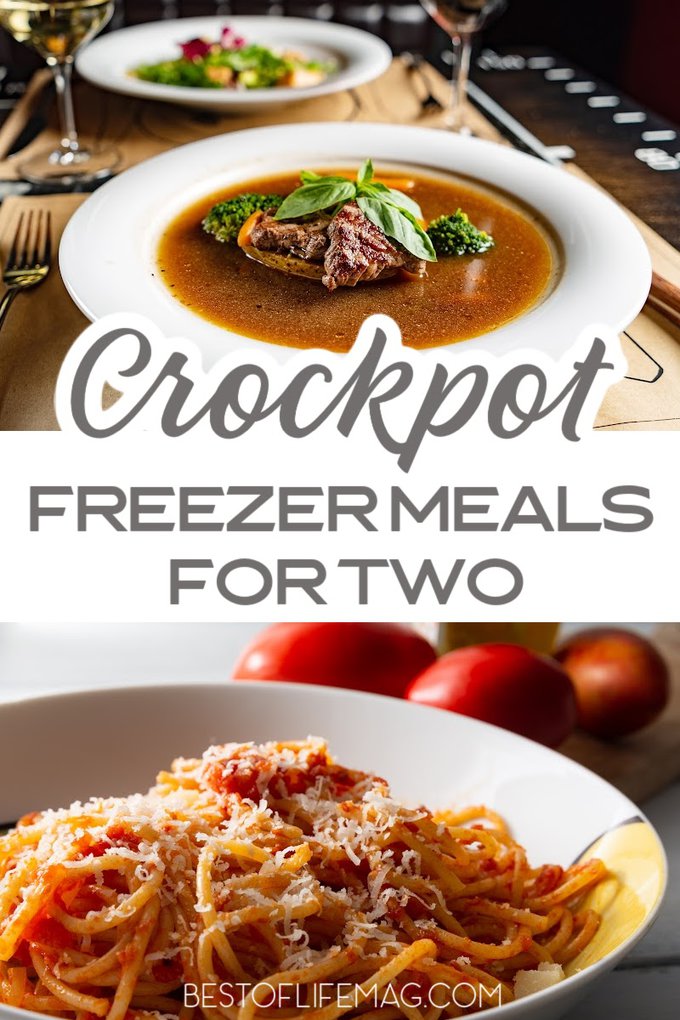 You can use the crockpot to make recipes for two; in fact, you could even use crockpot freezer meals for two. You'll just need to be sure of the number of ingredients in order to make it a meal for two. Luckily, there are plenty of tried and true crockpot recipes for two that you can choose from to get started.
There is nothing better than cooking a nice meal for two and enjoying it with someone you care about. Time is often a problem, though. You can throw together a quick meal and call it a day, but that often doesn't work out as well as planned.
A crockpot could come in handy for a meal like this. However, a lot of crockpot recipes are for larger crowds or bigger families. But we can't forget about those who just need a meal for two. Delicious crockpot freezer meals for two make for an easy date night dinner at home or just a nice crockpot recipe to try for fun.
The most important thing to know is what a freezer meal is. A freezer meal recipe is a recipe that is prepared ahead of time in a freezer bag. Many people use freezer bag stands to help with this step. The idea is simple, add as many ingredients to the bag as possible and then throw it in the freezer.
You can pull it out and dump it into your crockpot in the morning when you want to have it for dinner. Then, you just set it and forget it. The meal will be ready for you when you come home. Now, that you know what a freezer meal is, you can get to work on making some freezer crockpot meals for two.
These recipes are ones that are perfect for two people. Some recipes might be romantic meals, and others are just delicious. No matter what you choose to do, you will be happy with the time you save and the recipe itself.
Maple Bacon Pork Loin | Stock Piling Moms
Crockpot Applesauce BBQ Chicken | Who Needs a Cape
Creamy Italian Chicken | Hip 2 Save
Hawaiian Chicken | More Like Home
Sweet and Spicy Chicken | The Nourishing Home
Crockpot Freezer Meals for Two
You have filled the bags with the necessary ingredients and thrown them in the freezer; now what? It's simple, really. You can pull out the freezer bag and throw it in the refrigerator the night before you plan to cook it. All you need to do next is empty the bag into your crockpot in the morning and cook it while you do other things.
It is truly that simple. Some of these recipes don't even take much time to prepare. This means you can make as many of these as you'd like ahead of time.
Chicken Alfredo | Eating on a Dime
Pasta Fagioli | Sidetracked Sarah
Cuban Ropa Vieja | All Recipes
Mongolian Beef | Fabulessly Frugal
Honey Sesame Chicken | Damn Delicious
Crockpot Freezer Meals for Two
The crockpot is such a valuable tool in the kitchen. Not because it is easy to use and not because there are so many different recipes to try. But because the most valuable thing we all have is time. Time is hard to find, impossible to recover, and should be spent on as many important things in our lives as possible.
One of those things is the people you care about. These crockpot freezer meals for two will not only save you time but allow you to spend more time with the one person in your life you care about most.
Raspberry Chipotle Chicken | Ari's Menu
Pork and Peppers | Meet Penny
Chicken Cacciatore | Freezer Meals 101
Meatballs | The Appetizer Chick
Beef Sirloin Tips and Gravy | Six Sisters Stuff
More Crockpot Recipes
Crockpot Freezer Meals with Chicken | Chicken is such an easy meat to use when cooking dinner and gets even easier with freezer meals.
Crockpot Lasagna Recipes with Spinach | Lasagna is not something everyone knows how to make from scratch. But the crockpot makes cooking lasagna way too easy not to try.
Dairy Free Beef Stroganoff Crockpot Recipes | Beef stroganoff is the perfect crockpot pasta recipe that you can enjoy weekly.
Beanless Crockpot Chili Recipe | Beanless Turkey Chili | Chili in a crockpot benefits greatly from the removal of beans in the recipe.
Crockpot Wine Braised Short Ribs Recipes | Being able to cook something that was braised in wine is fantastic. Especially after you take your first bite.