This site contains affiliate links. Please read our Policies for information.
Our family has wanted to travel internationally for many years and with the kids at the ages of 8 and 10, we felt we finally hit that sweet spot where we could do it…happily.
Our ideal travel destinations contain the beach, warm waters and sunshine so we were thrilled to travel to Turks and Caicos for the first annual Social Media on the Sand conference with Beaches Resorts. Not only was it our first international trip, but it was also our first time experiencing the Caribbean.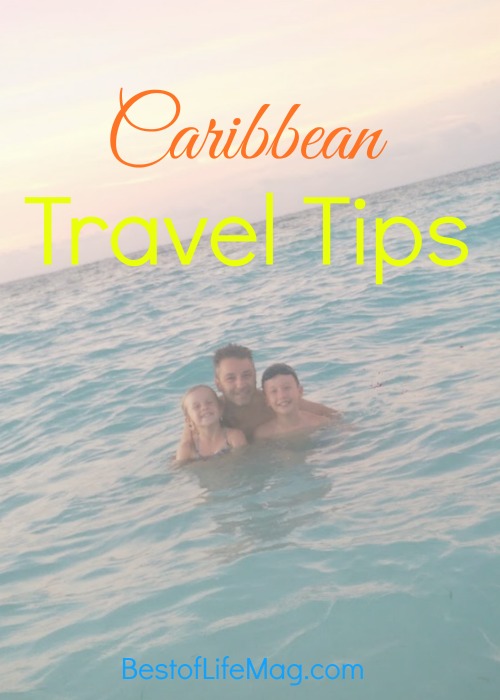 We learned some valuable travel tips for traveling to the Caribbean along the way which can help you make your travel plans.
Deter with Deet
Pack your deet because the Caribbean has different strains of viruses than most are exposed to. We used Sawyer Maxi-Deet which comes in convenient small bottles that are great for traveling. It was light and truly odor free but kept us all protected.
Pay Attention to Departing Flights
Pay attention to which airports have the most departing flight options for your last leg to the Caribbean. Choose to fly through the one with more options, especially if your travel day will be long. Our travel day was fifteen hours long for us to get from Orange County to the Caribbean and I really didn't pay attention to the fact that we could have connected through a different airport that had two more flights per day. This will help you tremendously for the next item.
Last Flight of the Day
Be aware of what time the final flight leaves the mainland for the Caribbean and go into the trip knowing you may miss it. The more connections you have means the more chances you have for delays. On our trip to Beaches Resorts Turks and Caicos, American Airlines boarded our plane early (meaning we didn't have time to get lunch) and then let us sit on the plane for 2.5 hours without a pilot. Despite tweeting with American Airlines while in flight to let them know we were coming, they left ten minutes early and we missed our final connection to paradise in Turks and Caicos. If you follow the second tip and book through an airport, you have more options if this happens.
We had none so lost a night at Beaches Turks and Caicos compliments of American Airlines.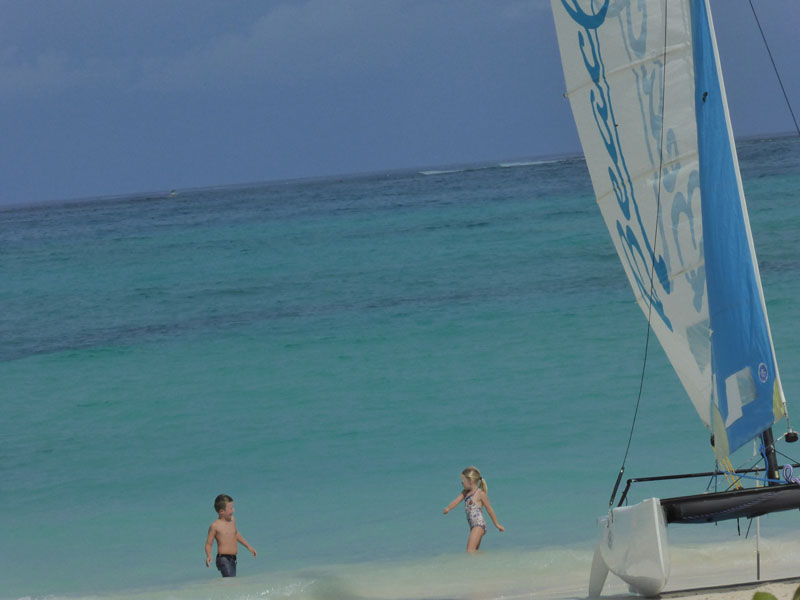 Pack Extra Clothing
Make each person in your party carry extra clothes and other bare essentials in case you do miss your connection or your luggage is lost. It seems like a hassle but you will be thankful to not spend a couple hundred dollars on clothing and necessities if it does happen.
Get Travel Insurance
If you are flying a long distance to the Caribbean, get travel insurance to offer you protection in case you run into delays, lose your luggage, or encounter any of the other issues that can happen when traveling. For a long trip, it's worth it.
Utilize Resort Transportation
Good thing Beaches Turks and Caicos picks you up from the airport and takes you to their resort because we had no idea that they drive on the opposite side of the street on the island. It made the trip extra relaxing to be shuttled around and I am convinced led to a much happier dad on our trip. 🙂
Take a Taxi or Shuttle
One of the most common questions I received about our trip was if we needed a rental car.
The answer? No.
We were in paradise and with such an expansive resort like Beaches Turks and Caicos, we soaked it all in. There truly was not a thing we needed that was not on property. If you do go off property, just call a taxi or a resort shuttle if it is offered.
Focus on Photography
Travel is a gift of life so make sure you have an amazing camera and carry it everywhere you go to capture the tealest teals and bluest blues you have ever seen. My personal favorite camera for traveling is the Panasonic Lumix ZS 40. The photos are spectacular, it is easy to use and it is small enough to carry in your handbag.
Open Water
Experience the open water at least one time; even though we live by ocean we were still mesmerized by the teal Caribbean waters at Beaches Resorts Turks and Caicos. Go snorkeling, take an island boat tour, or simply kayak out and take it all in. Turks and Caicos and the surrounding waters are breathtaking and deserve to be appreciated for the raw beauty.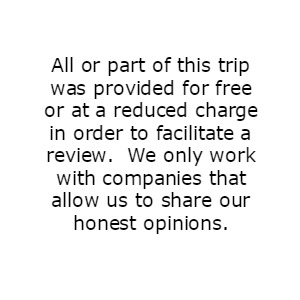 Clearing Customs
This is where we got really lucky being a first time international traveler. It took us an hour to clear customs as we reentered the US and thought that was a long time. Then we learned that the same process took 3 hours for a friend.
Lesson learned? Allow ample time before connecting to your next flight after you enter the mainland.