Standard Process Congaplex Chewable: Fight Colds and Flu Naturally
I first discovered Standard Process Supplements when we lived in Wisconsin; after our first child was born in 2004 I began seeing a chiropractor that recommended the line. We have not looked back since and have learned over the time that whatever ails you, Standard Process can handle it.
We have been using Standard Process Congaplex Chewable tablets for well over a decade; it is our natural flu shot.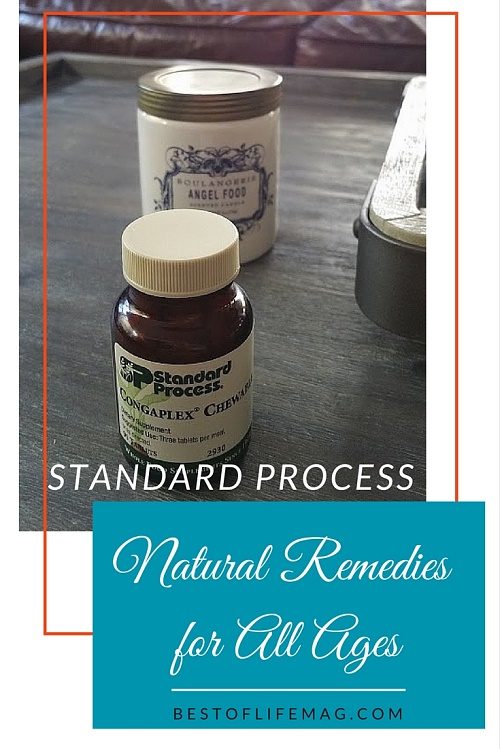 No Flu Shots
There are two adults and two children in our family and none of us have ever had a flu shot. I can't have them because of my egg allergy but with Standard Process behind us we simply never felt the need. We all take Standard Process Catalyn as a multi-vitamin which contains some similar ingredients to Congaplex but in a lesser form. When we are sick, we fight it first with Congaplex Chewable and Congaplex Capsules. This combination is what I know has allowed us to rarely be sick and not need a flu shot despite the massive prompting to do so.
I am Not Green or Natural
Bear in mind, there is very little about me that is "green" or "natural". I am not trying to convince you I am or that you should be. We fill our bodies with organic foods as much as possible because that is what we believe is best for our bodies. But during those organic meals, I will indulge in a sweet treat and my husband and I will enjoy a bottle of wine together.
All in moderation, right?
So when I share what I love about Standard Process supplements, just know it comes from honest experiences and I simply hope they can help you if you need it.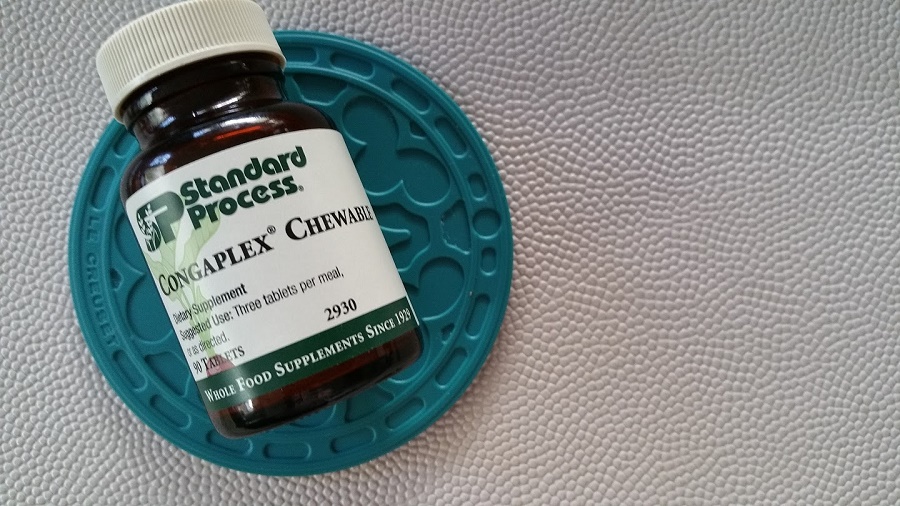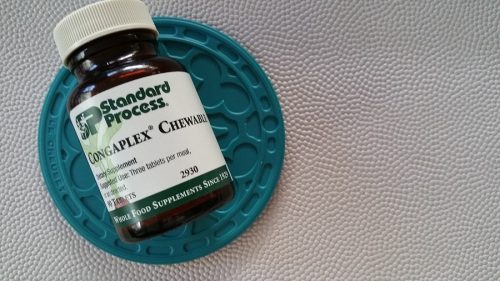 Start as Babies
We started using Standard Process Congaplex in capsule form with our children when they were babies; we would open the capsule and mix it in their milk or formula and then began mixing it in their baby foods as they needed. Our chiropractor helped us determine what the proper dosage was for them… and us as adults.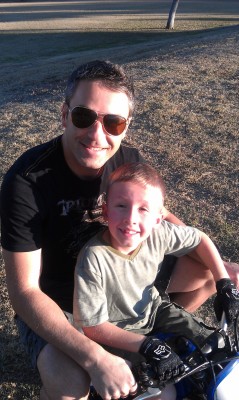 Take it Right Away
When we feel ourselves getting depleted or sick, we take Congaplex as a preventative measure. Our children take the chewable tablets because it is hard for them to take the full capsules. Taking Congaplex Chewable or capsules right away usually stops a bug right in its tracks.
When our daughter recently came down with a fever, I took her to our current chiropractor. Through applied kinesiology he found the part of her body that was struggling and told me to give her 3 Standard Process Chewables. Until that point I had not been able to get her fever or headache to break for over 36 hours with Motrin.
One dose of three Congaplex Chewable tablets and her headache went away. In a matter of two hours her fever broke… and never came back.