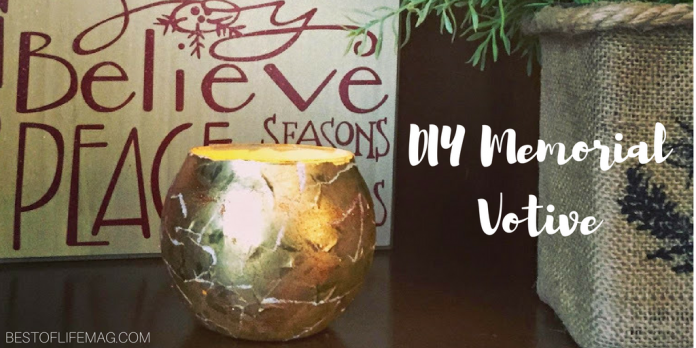 This site contains affiliate links. Please read our Policies for information.
Are you looking for a simple, yet memorable craft to create with your kids this holiday season? If so, this "Memorial Candle" is a wonderful way to get started and it's something that your family will cherish year round.
In our home, we created this "Memorial Candle" as a way to remember a loved one that was no longer with us for the holidays.  My family and I wanted to find a way to remember and include them as we celebrated this special time of year.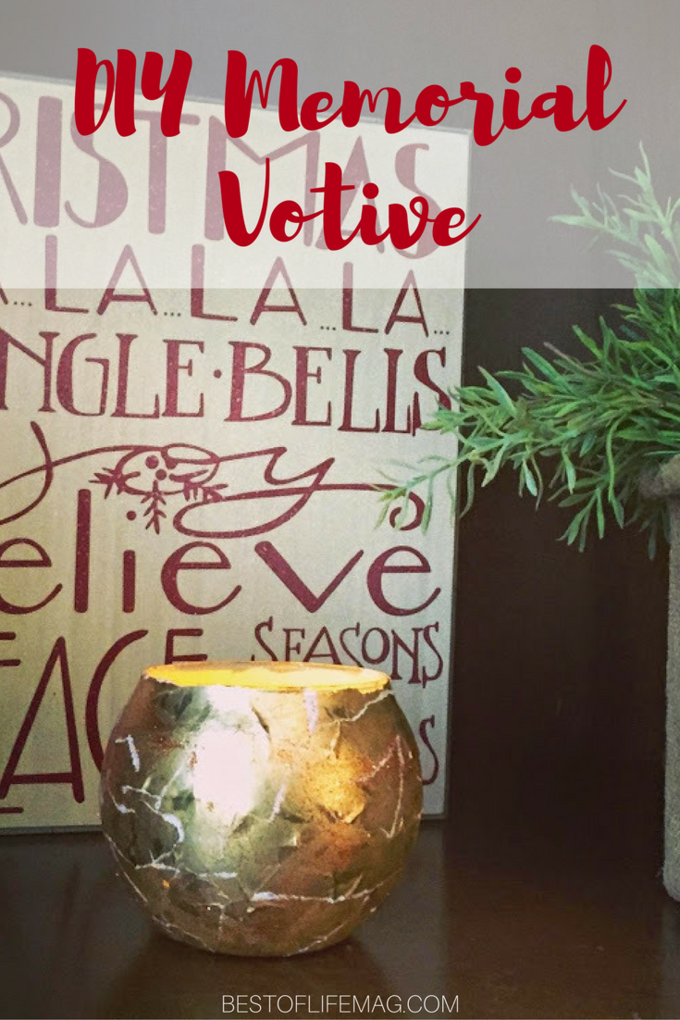 Supplies for this DIY Memorial Candle: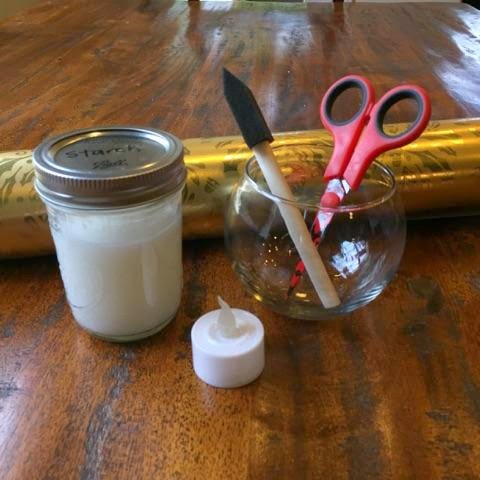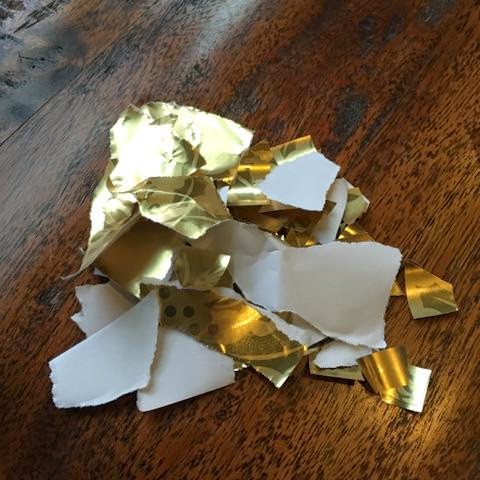 Directions for a DIY Memorial Vase:
Rip up pieces of holiday wrapping paper or cut up colored tissue paper.
At the bottom of the candle holder, write the name of the loved one you want to honor and remember.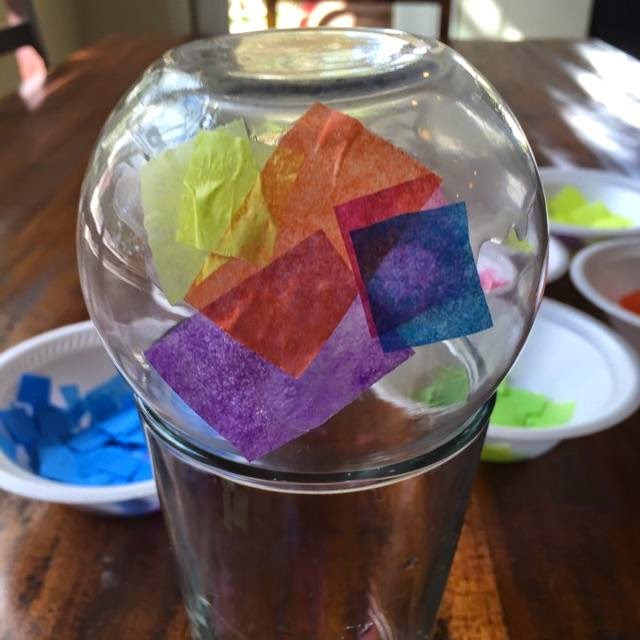 Paint liquid starch on the glass candle holder and then place paper on glass.
Use the paint brush and paper to cover the entire candle holder.
Apply glitter and let dry.
When the paper dries on the glass, your candle is ready.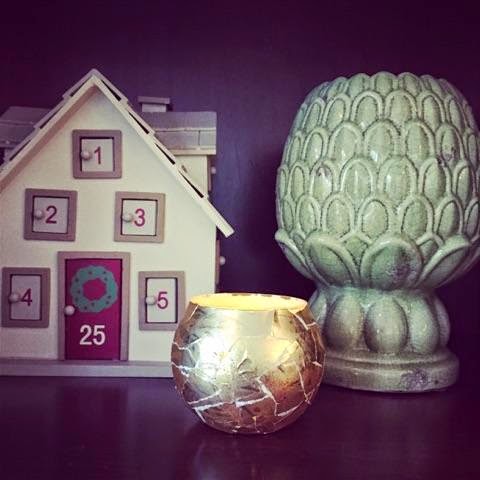 In creating this candle, your child can create one single candle or you can invite all members of your family to create their own candle.  Including everyone in the family (including parents) is a wonderful way to promote family closeness, listening skills, and mindfulness.
As you gather the materials, encourage each person to choose the colors they would like to use.  As your family participates offer opportunities to share memories and sweet stories of the loved one. When you're all done ask your family questions about how they might like to use the candle and where they might like their candle to be placed within your home. As always, when your family member shares their memorial candle, make sure to listen, encourage, and validate them.
It is in these simple moments that memories and magic are created.  Enjoy!
Save