This site contains affiliate links. Please read our Policies for information.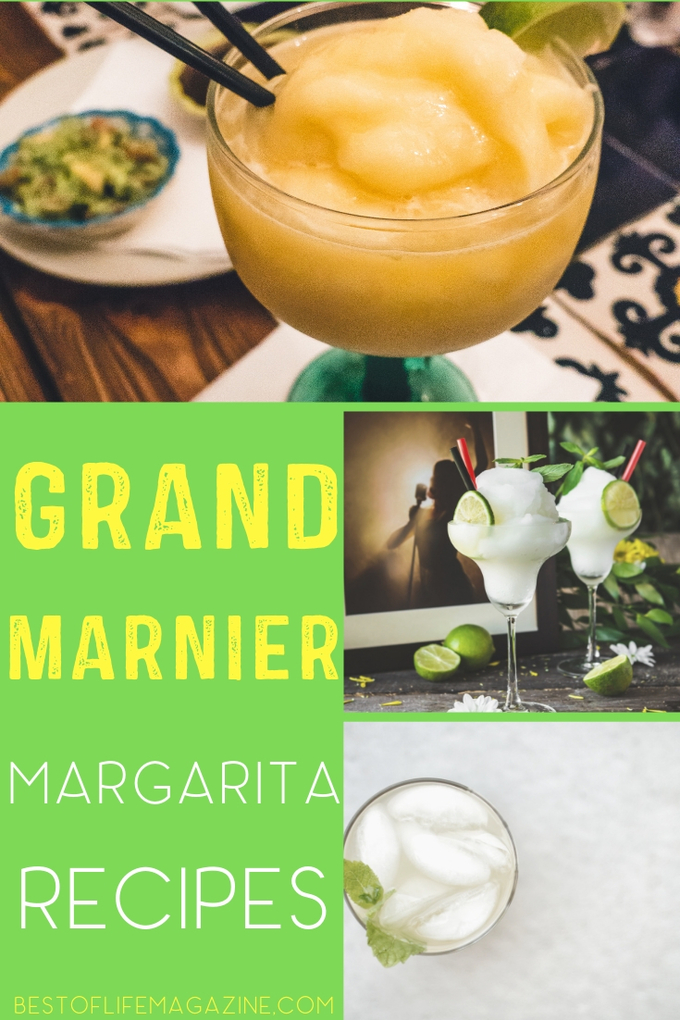 Margaritas are easy cocktails that usually come blended or on the rocks. They also play an important part in taco Tuesday, which some of us take very seriously. There are countless margarita recipes which vary in ingredients, flavors, and even the salt, but another ingredient that can change the flavor of any margarita is the alcohol. For example, if you swap the triple sec for Grand Marnier, the flavor of your margarita will change. Try it for yourself with these margarita recipes with Grand Marnier.
Grand Marnier is the cognac of orange liqueur and tastes great in a margarita. Switch up your own margarita routine with any of these margarita recipes with Grand Marnier.
Margarita recipes with Grand Marnier utilize the flavors from the cognac which is made in a very special way. Grand Marnier is made with Ugni Blanc grapes from within the Cognac region in France.
Grand Margarita | Liquor
Classic Margarita with Grand Marnier | Alexandra Cooks
Best Margarita | How Sweet Eats
Cadillac Margarita | The Spruce Eats
Top Shelf Margarita | Food Network
Perfect Margarita | Bon Appetit
Margarita Tradicional | Food Channel
Golden Margarita | Garnish with Lemon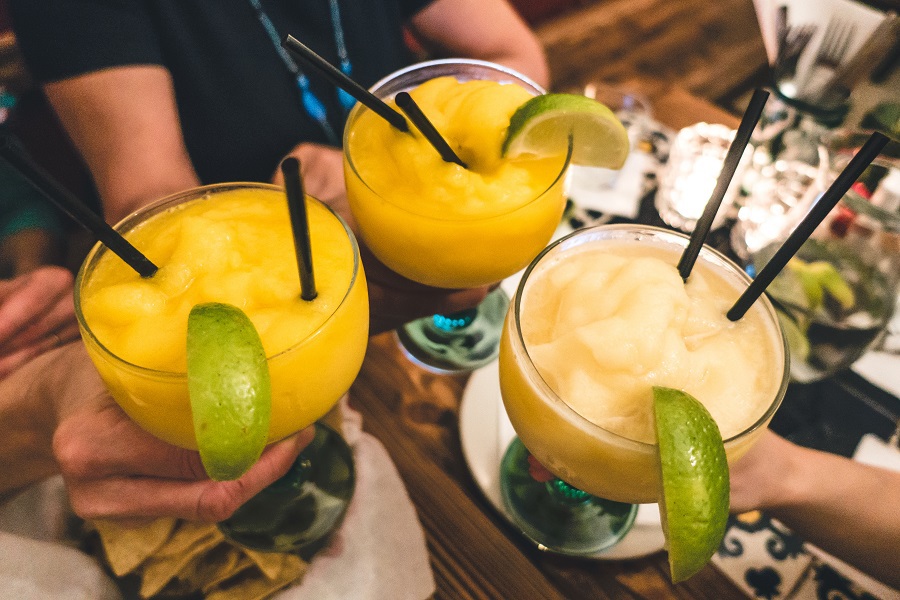 After being double distilled in copper stills, the cognac is ready to go. Grand Marnier can be enjoyed straight, on the rocks, or of course, in a margarita. Whether you take yours on the rocks or in slushie form is up to you.
Jenessa's Cadillac Margarita | Renee Nicole's Kitchen
Honey Lemon Anejo Margarita | Kitchen Swagger
Ultimate Frozen Margarita | The Pudge Factor
Sunny Orange Margarita | Spend with Pennies
Rick Bayless Perfect Margarita | Bluprint
Strawberry Margaritas | David Lebovitz
3-2-1 Margarita | What a Girl Eats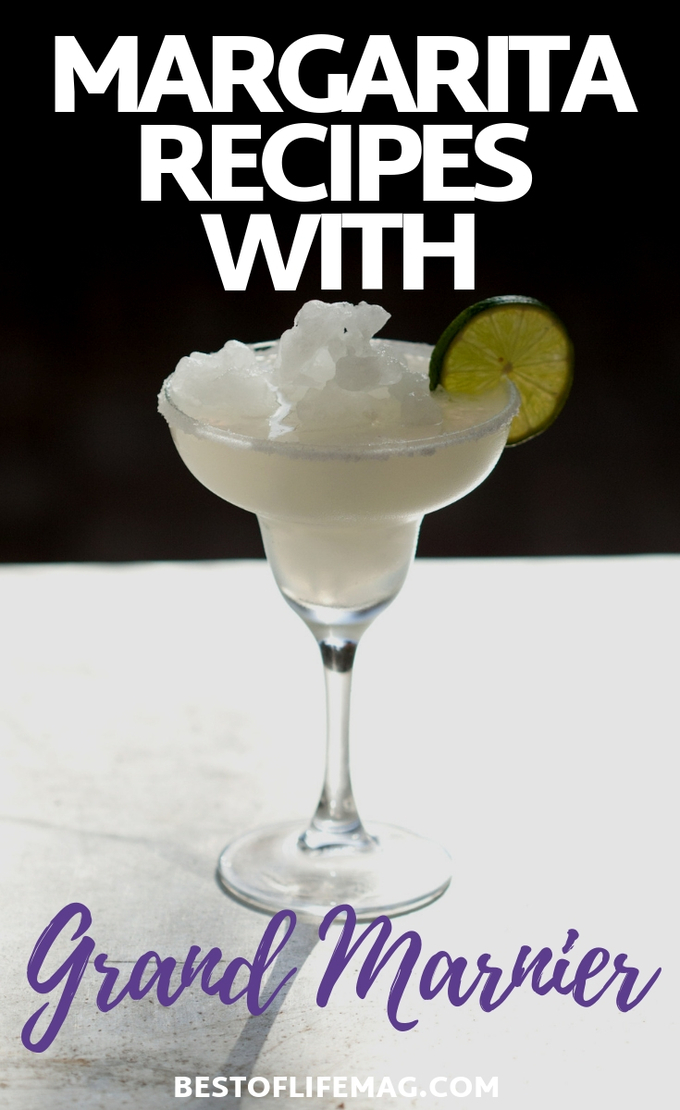 Whether you're out of triple sec or are just looking for a way to switch up your classic margarita, Grand Marnier offers a subtle, delicious twist on a favorite cocktail. All you need now are tortilla chips and some fresh, authentic guacamole.
More Margaritas
Margarita Jello Shots | Easy Margarita Jello Shot Ideas
Blackberry Lemonade Margaritas | Tequila Blackberry Cocktail
Best Low Carb Margarita Recipe | Low Carb Patron Margarita
Mermaid Margarita Recipe | Teal Blue Margarita