4th of July Party Ideas | Fun Food, Decorations, and Games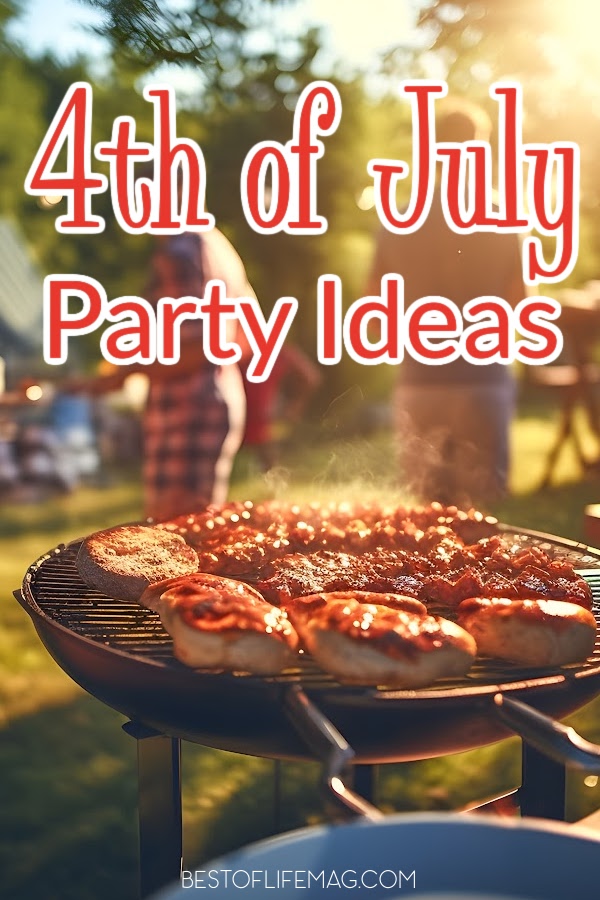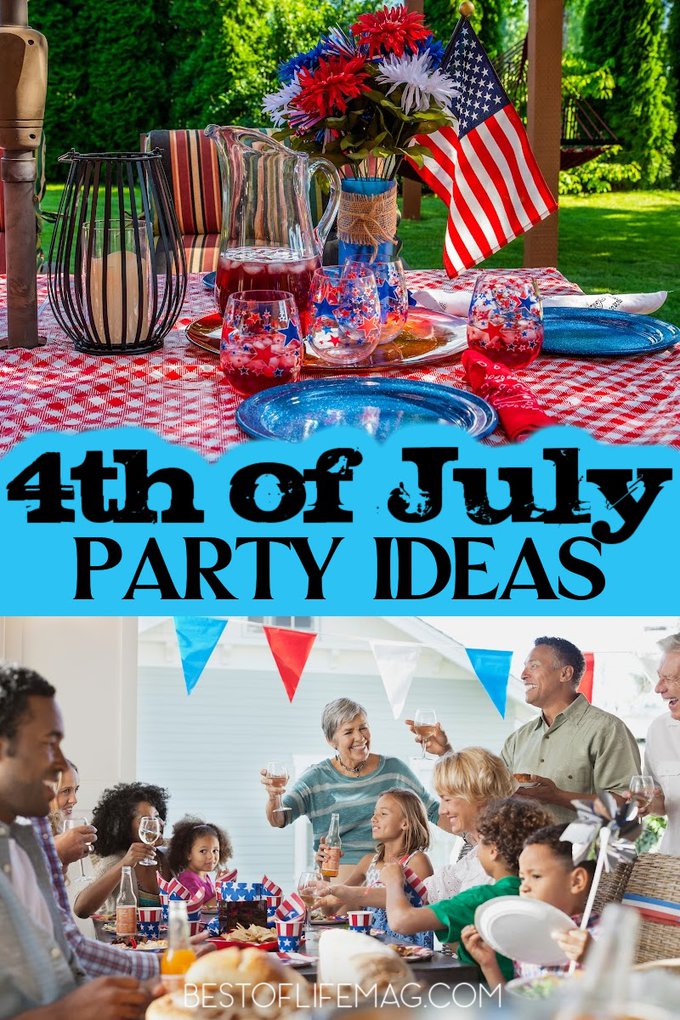 The 4th of July may just be the biggest holiday of the summer season. We celebrate 4th of July with fireworks, barbecues, parties, and more. To throw the best 4th of July party you'll need some of the best 4th of July party ideas to make your party the best on the block.
Summer has a few minor holidays during the season but there is one summer holiday that gets the most attention. 4th of July party ideas can help you decorate your home, cook some great food, and celebrate the holiday in the best way possible with family and friends.
What makes your 4th of July memorable? For some people, it's the fireworks that matter most, for others it's the food. No matter where you land on an answer, you'll need some of the best 4th of July party ideas.
Fill your day with food, family, and fun, and make the firework show a grand finale to your celebration. Most of the best summer party ideas can be used to grow your invite list next year because once people hear about your party, everyone will want to come.
4th of July Party Ideas | Food
Food is a big part of any party. In fact, some would venture to say that they wouldn't think a party is a party at all without food. The question is, what food do you serve for a Fourth of July party? Fourth of July party food ideas are similar to that of BBQs.
You can attack the menu the same way you would for a BBQ. People will enjoy eating things like BBQ chicken, beef, turkey, or even some healthy items like salads and fruit. Ultimately, the Fourth of July is the perfect excuse to break out the frill and throw one of the best BBQs ever.
Five 4th of July Recipes | The Best of Life Magazine
Dairy Free Fresh Blueberry Pie Recipe | The Best of Life Magazine
Chocolate Dairy Free Cupcakes | The Best of Life Magazine
Red, White, and Blue Fruit Salad | Eating on a Dime
Patriotic Oreos | Happiness is Homemade
Red, White and Blue Fruit Parfait | Debra Ponzek
Bacon Ranch Potato Salad | Love Bakes Good Cakes
Sweet Coleslaw | Flour on My Face
Sparkling Cupcakes | Lady Behind the Curtain
Firecracker Jell-O Cups | Cincyshopper
Fresh Berry Vanilla Layered Cake | Life, Love and Sugar
Firecracker Popcorn | The Nerd's Wife
4th of July Party Ideas | Decor
People don't go nuts for Fourth of July decorations the way they do for Halloween or Christmas. But that doesn't mean you should skip decor altogether. In fact, one of the best 4th of July party ideas is to throw that old way of thinking out and put up some bunting.
You can use any of these patriotic party decor ideas to create a patriotic atmosphere around your home for the holiday season. Of course, we need to define the holiday season for the Fourth as well. We usually decorate for the month of the holiday, so that would make June 4th the day to put up Fourth of July decorations.
Patriotic Luminaries | Keep Calm and Decorate
Patriotic Lantern | Kids Activities Blog
Painted Lawn Stars | The Concrete Cottage
Patriotic Pallet Art | A Night Owl Blog
Patriotic Tissue Paper Tassel Garland | Landee See Landee Do
Glow Stick Party Favor | DIY Inspired
Patriotic Wreath | Blooming Homestead
Patriotic Pinwheel | eHow
4th of July Star Sun Catchers | The Suburban Mom
Easy Flag Craft | Non-Toy Gifts
4th of July Party Ideas | Games
The 4th of July party ideas are great, but everyone knows the real party starts at night with the fireworks. Of course, that doesn't mean we have to throw a simple, few-hour party. Instead, we can celebrate all day long and use the fireworks as a sort of climax to the event.
However, you will need some things to do during the day. There will be the grillmaster who has their job during the day, but what will everyone else do? Games! Games are perfect for celebrating the holiday, bonding, creating memories, and passing time until we get to the fireworks.
Scavenger Hunt | Organize & Decorate Everything
DIY Lawn Twister | Stockpiling Moms
Yard Yahtzee | The Pinning Mama
Bean Bag Toss | Chica and Jo
Bottle Ring Toss| Everyday Dishes
Squirt Gun Station | First Home Love Life
Stars and Stripes Bean Bag Toss Boards | Charles and Hudson
Patriotic Ladder Golf | Mom Endeavors
4th of July Water Blob | Chica Circle
Patriotic Bingo | Crazy Little Projects
More Patriotic Ideas
20 DIY Patriotic Decorations | There are still more decorations you can use for the party. Though, these decorations are more like months-long mainstays.
55 Patriotic Dessert Recipes | Desserts can't be skipped, we need to make sure we have something sweet during our parties.
Red White and Blue Margarita Recipes for Patriotic Parties | Margaritas aren't exactly food, but they do belong at your party.
Festive DIY Memorial Day Wreaths | Memorial day is another chance to use some patriotic ideas for your home and your parties.