Keto Recipes with Coconut Flour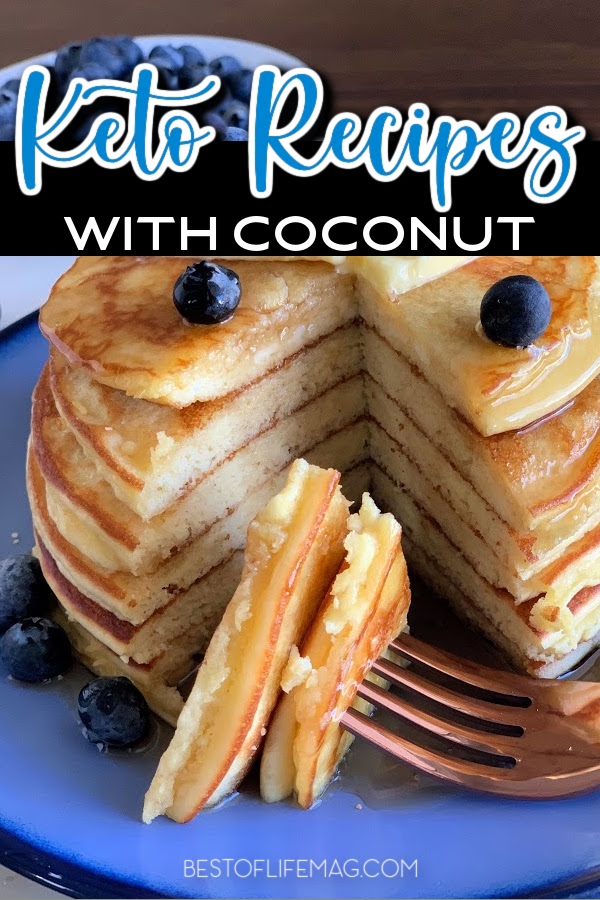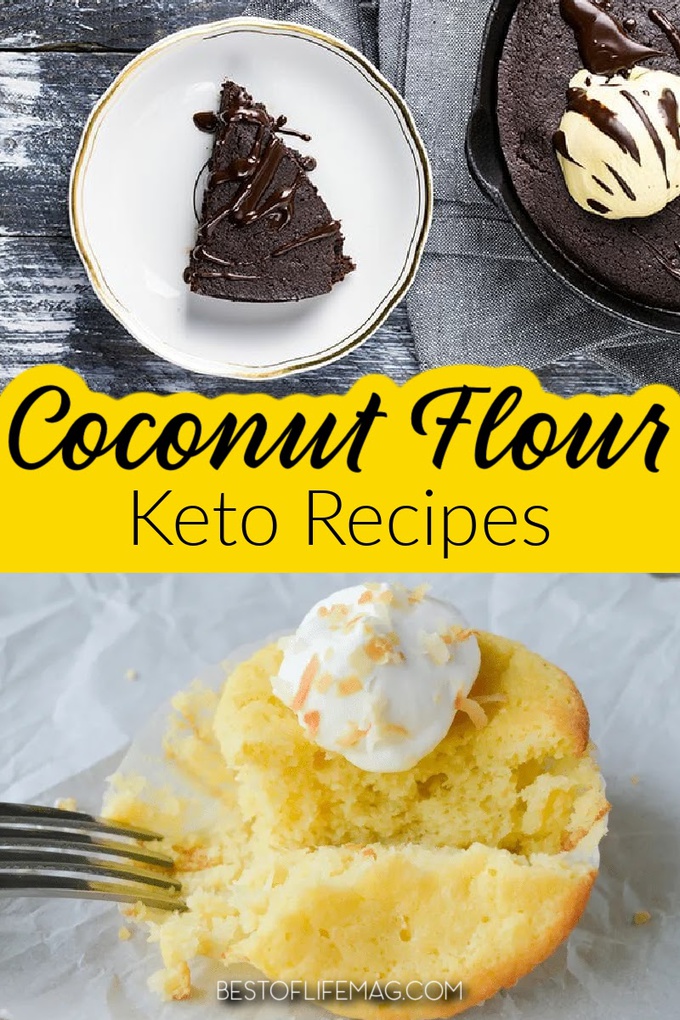 Our craving for carbs is not an easy one to kick, as anyone who has tried going keto knows. That's where an alternative flour like coconut flour comes in. You could use keto recipes with coconut flour to help ease you through the process.
A keto diet is full of options. Meats, veggies and a variety of nuts and full-fat cheese are all at your disposal. It's enough to do any charcuterie board proud. You might find it's quite a treat to eat full fat without guilt. You have a few choices of flour on a keto diet plan but people find that keto recipes with coconut flour are the closest to what they're familiar with.
Coconut flour is totally appropriate for cooking and baking on a keto diet. It is very low carb and surprisingly full of nutrients and healthy fats. It is not, however, easy to incorporate into your plan. You can't substitute coconut flour in your old carb-laden recipes on a one for one basis.
That means you may need to ditch your old recipes for bread, cakes, and other floury foods and try some of these tried and tested keto recipes with coconut flour.
Coconut flour does tend to be drier and it absorbs more liquid than conventional flour, so you will find that cooking and baking with coconut flour will call for more liquid. These recipes will call for more of those liquids and even eggs, which really help the ingredients bind together.
Instead of spending hours converting your own recipes into keto, why not dive into these 15 amazing keto recipes that we already know will work!
Keto Cream Cheese Cookies | Recommended Tips
Cream Cheese Coconut Flour Pound Cake | Fit To Serve Group
Coconut Flour Flatbread | Sweet As Honey
Coconut Flour Pancakes | Megan Seelinger
Keto Coconut Flour Waffles | Nutmeg Disrupted
Keto-Friendly
Most of the recipes you will find here are desserts and breakfast recipes. All of them are keto-friendly which in itself is amazing. Who thought you could be on a diet and enjoy eating brownies? The best part is, these aren't those brownies that you normally find on a diet.
Keto Brownies with Coconut Flour | Low Carb Spark
Basic Coconut Flour Cookies | Low Carb Yum
Keto Low Carb Coconut Flour Bread | Sugar Free Mom
Coconut Flour Mini Cheese Loaves | Ditch the Carbs
Keto Coconut Flour Cupcakes | Hey Keto Mama
Keto Breads
Instead, these brownies are brownies you will actually enjoy. The same could be said about the cookies and the pancakes, the biscuits, and the pizza crust. Sure, cauliflower pizza crust is good but let's get real, it's not the best. That's one of the beautiful aspects of keto.
You can enjoy keto recipes with coconut flour and not miss something in the flavor of whatever you're eating. Use these recipes during parties or events, family meals or gatherings. No one will know that they're eating something that is a healthier version of the regular dish.
In fact, you wouldn't know it were it not for us telling you or you making each recipe yourself.
4 Ingredient Coconut Flour Biscuits | My Heart Beets
90 Second Microwave Bread | Low Carb With Jennifer
Coconut Flour Pizza Crust | Frugal Farm Wife
Easier Fathead Dough with Coconut Flour | Bake It Keto
Chewy Keto Bagels | All Day I Dream About Food
More Keto Recipes
Keto Chocolate Chip Cookies Recipe | Chocolate chip cookies are not exempt from the keto diet. In fact, you can use the best recipe to make cookies that fit right into your diet.
Keto Granola Recipe Ideas for a Quick Snack | Want a quick snack? Granola is always a great choice, so long as you make it with the right ingredients.
Slow Cooker Ground Beef Keto Recipes | Ground beef is an easy ingredient to use that fits perfectly into a keto diet. You can use beef in many different recipes as well.
Dairy Free Keto Breakfast Recipes | Keto breakfasts might be your go-to option for any meal in the day. In fact, you can enjoy a healthy breakfast for breakfast, lunch, and dinner.
Low Carb Chocolate Dessert Recipes | Keto Chocolate Dessert Recipes | Desserts don't need to be complicated, you can easily enjoy chocolate desserts while losing weight with a low carb, keto diet.