Low Carb Crockpot Meatballs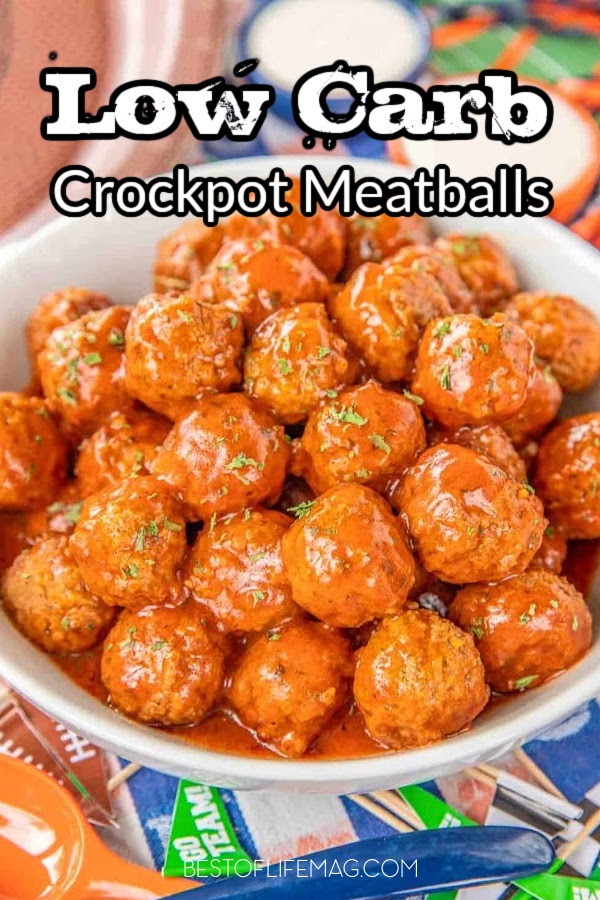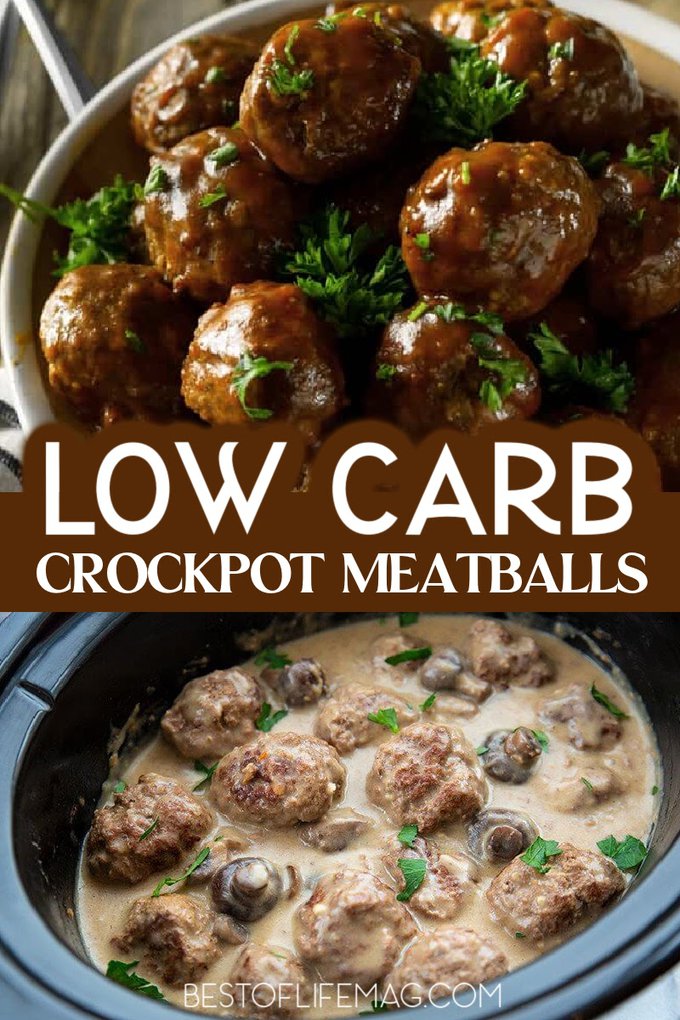 At just about any large family gathering, game day party, or potluck, you are going to find at least one warm Crockpot full of meatballs and a tasty sauce of some kind. If you are sticking to a low carb plan, low carb Crockpot meatballs will help you enjoy meatballs and stick to your diet.
Meatballs and Crockpots go together like Lucy and Ethel. Each is great on their own, but together, they make a perfect team. If you are a low carb eater, most of the time, you will have to pass up those tasty morsels. Thankfully, there are low carb crockpot meatballs you can enjoy.
Fear not! Crockpot meatballs have come a long way since the days of grape jelly and barbeque sauce. In fact, they aren't just for potlucks anymore. They also don't have to be combined with jars of sugary ingredients — they can be totally, deliciously clean! In fact, there are so many ways to prepare Crockpot meatballs you might just discover you want to enjoy them every night!
They're also perfect for lunch the next day! As far as the sauces go, you are in luck. There are low carb options galore. From simple Italian style, to decadent and cheesy, and even spicy, these 15 low carb Crockpot meatball recipes will have your mouth watering.
Easy Slow Cooker French Onion Meatballs | Simple Nourished Living
Cheesy Enchilada Crock Pot Meatballs | Tornadough Alli
Slow Cooker Enchilada Meatballs | The Diary of a Real Housewife
Crock-Pot Meatballs with Creamy Mushroom Gravy | The Kitchen Magpie
Crock Pot Meatballs | Spend With Pennies
Low Carb Crockpot Meatballs
Meatballs can serve many different purposes. You can use these recipes as low carb party appetizers, dinner party recipes, or even as low carb snacks. But they also make great meals. The best part about these meatball recipes is that you can sub in frozen options if you want to make things easier.
There is no need to get your hands dirty or spend too much on meats and seasonings plus time. Instead, grab your favorite frozen meatballs from the grocery store, dump them in your crockpot, and follow the rest of the directions. Of course, there are some recipes that will require you to make meatballs from scratch.
But you have the freedom of picking which recipe you cook.
Slow Cooker Meatballs and Gravy | The Salty Marshmallow
Slow Cooker Mozzarella Stuffed Meatballs | Creme De La Crumb
Slow Cooker Italian Meatballs | Girls Vs Dough
Buffalo Ranch Meatballs | Plain Chicken
Meatball Pizza Bake | 3 Little Green Woods
Easy Low Carb Recipes
Crockpot meatballs are still really easy to prepare. You can choose your favorite frozen meatballs or make a batch of them homemade (in which case, you can really control the carb count). Then, serve them up with some quinoa or with mashed cauliflower, and you've got an entire meal.
Low carb crockpot meatballs come in many different flavors, as you can tell. So picking what you serve with it doesn't have to be difficult at all. The goal is to stay low carb though, we're limited to low carb side dishes. Luckily, pretty much every low carb side dish goes well with meatballs.
Crock Pot Italian Meatballs in Marinara Sauce | Kitchen Dreaming
Slow Cooked Meatballs in Chipotle Sauce | The Foodie Affair
Slow Cooker Paleo Italian Meatball | Shuangy's Kitchen Sink
Ultra Moist Turkey Meatballs | A Clean Bake
Crock Pot Buffalo Chicken Meatballs | Veggie Balance
Low Carb Recipes
Low Carb Buffalo Cauliflower Bites Recipe | Cauliflower is a great, healthy substitute for when you just don't have the time for chicken.
Low Sugar Snacks for a Low Carb Diet (Diabetes Friendly Too!) | Low sugar snacks are much easier to fit into your diet plan for when you need a quick bite.
Low Carb Chicken Recipes that are Perfect for Lunch | Chicken is a great ingredient to use while on a low carb diet. There are no carbs and plenty of nutrients.
High Protein Low Carb Recipes for Breakfast | Start your day off with a punch of energy and far less carbs than usual.
Low Carb Chocolate Dessert Recipes | Keto Chocolate Dessert Recipes | Chocolate is healthy. That's right, chocolate is healthy and can fit into keto diets.