This site contains affiliate links. Please read our Policies for information.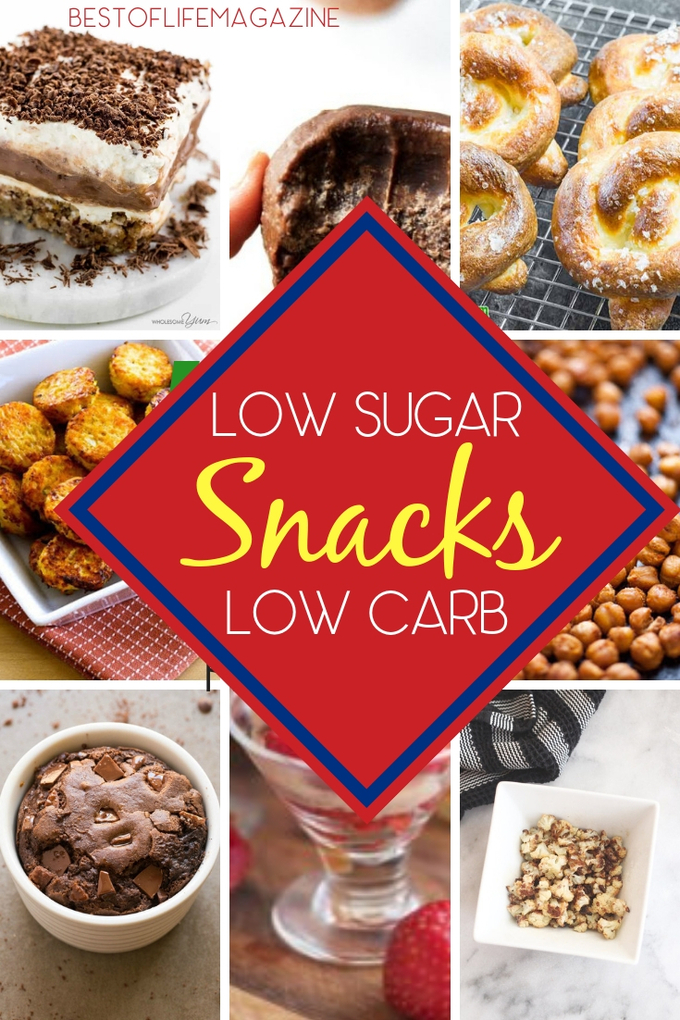 On the surface, it seems like low sugar and low carb essentially mean the same thing. Most carbohydrates, even whole grains, are broken down into glucose when digested. Glucose is sugar. However, there are different types of low-carb diets. A low sugar diet, specifically low in added sugar and processed sugar, offers the benefit of lowering blood sugar levels while still allowing for some (restricted) complex carb consumption. Which is why low sugar snacks can actually work with your diet plan.
Using low sugar snacks, you can enjoy snacking and getting healthier along the way, not to mention these snacks qualify as snacks for diabetics as well.
There are many different types of low-carb diets out there and with good reason. Studies show that less carb consumption lowers blood sugar levels. One of the best and easiest ways to do this is with a low-sugar diet. Added sugar has zero nutritional value and the most direct link to cardiovascular issues and obesity.
Consuming less sugar, even if allowing for some carb consumption in other forms, can have significant health benefits. You have probably heard about your body's glycemic response to eating carbohydrates, and something called the glycemic index.
A low sugar, low carb diet takes this index into consideration. Not all carbs are made the same. Not all carbs will excessively raise blood sugar levels as straight-up as sugar will. This is a great tool for those who have been diagnosed with diabetes since many foods that are good for a low-sugar low-carb diet can be diabetic friendly.
Whether you are trying to lose weight or simply take control of your eating habits, once you commit to improving your health and going low sugar, the only question is what do you eat? It can be hard to revamp all of your old standby recipes and sifting through cookbooks is time-consuming. There are literally thousands of recipes online as well but who has the time for that? That is where we come in.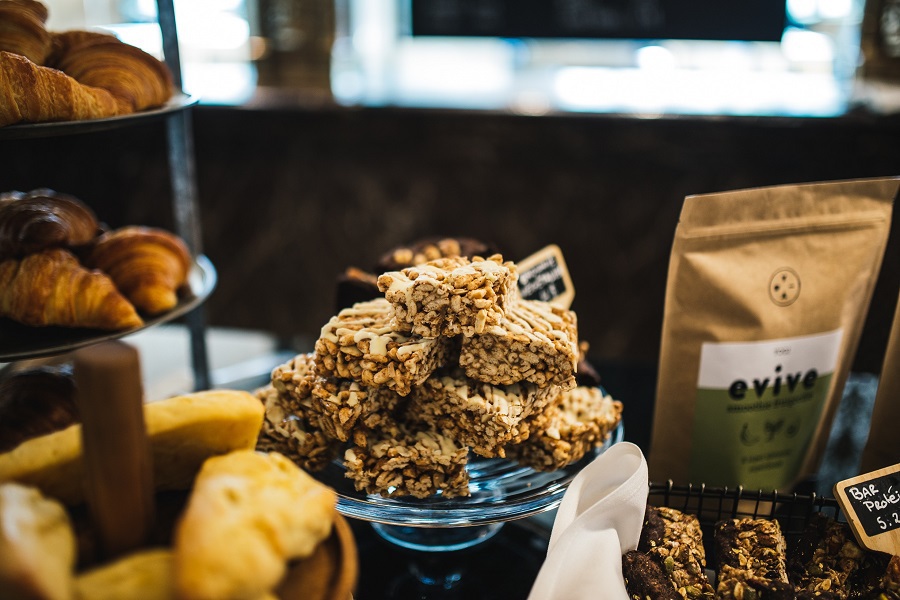 We have narrowed your search down to save you time and give you all the low sugar snacks to satisfy your mid-day or late night cravings. These 25 low sugar snacks are low carb and are perfectly suited for your low carb diet. They contain zero added or refined sugars which make them diabetic friendly as well.
If your cravings are mostly for the sweet, and you feel like you're out of luck on a low sugar diet, think again! 10 of these recipes are just for your sweet tooth. Whip up a batch of sugar-free cream cheese brownies or even a mug cake or brownie that is a single serving and takes almost no time to prepare.
For those times when you really need something savory or salty, you have even more to choose from. These low-sugar snacks will satisfy you and fit perfectly in your meal plan.
Keto Fudge Fat Bombs | Real Balanced
Sugar-Free Low Carb Cream Cheese Brownies | Doughmesstic
Heavenly Keto Butter Mousse | Perfect Keto
No Bake Almond and Coconut Keto Clusters | Essential Keto
Sex in a Pan, Sugar-Free Low Carb Gluten Free | Wholesome Yum
Healthy 1-Minute Low Carb Brownie | The Big Man's World
Keto Lemon Mug Cake | Keto Corner
Healthy Cinnamon Apple Chips | Cook Craft Love
Raw Protein Thin Mints (gluten-free, low sugar, vegan) | Purely Twins
Peanut Butter Protein Balls | Diabetes Meal Plans
2B Mindset Salt and Pepper Kale Chips | Best of Life Magazine
Raw Zucchini Sushi Rolls | Fresh Dreamer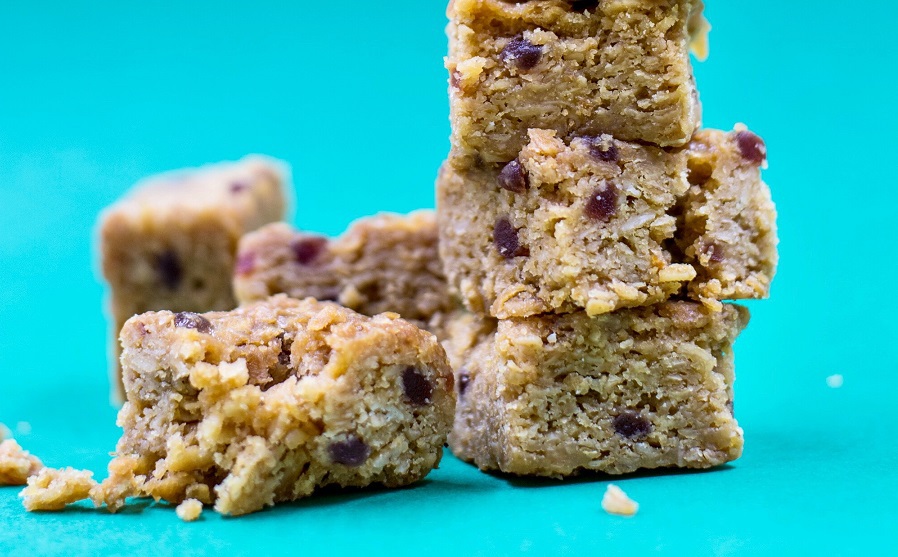 Brussels Sprouts Chips | Delicious By Dre
Crispy Parmesan Tomato Chips | Sugar-Free Mom
Low Carb French Fries | Sugar-Free Like Me
Melon Proscuitto and Mozzarella Skewers | The Comfort of Cooking
Ham and Pickle Roll-Ups | Julie's Eats and Treats
Low Carb Keto Nachos | Peace Love and Low Carb
Salt and Vinegar Roasted Edamame | Emilie Eats
Cheesy Baked Cauliflower Tots | Kalyn's Kitchen
Jalapeno Parmesan Crisps | Keto Connect
Low Carb Keto Soft Pretzels | My Keto Kitchen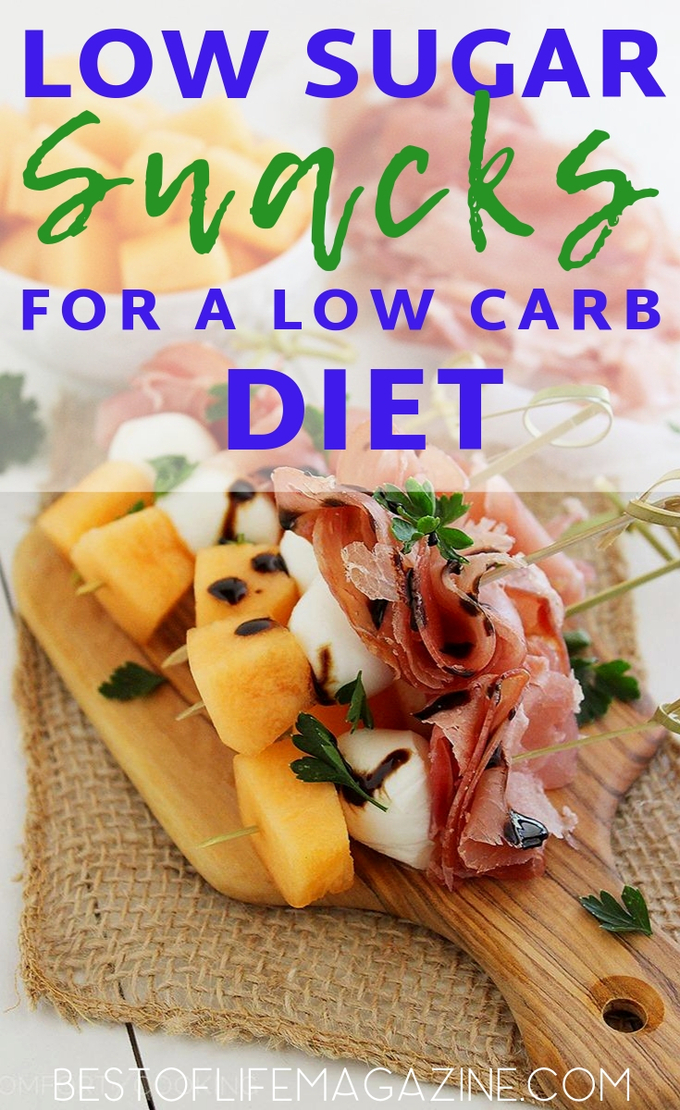 Cauliflower Bagels | Eazy Recipes
Roasted Cauliflower Popcorn | Low Carb Delish
2B Mindset Buffalo Cauliflower Bites | Best of Life Magazine