This site contains affiliate links. Please read our Policies for information.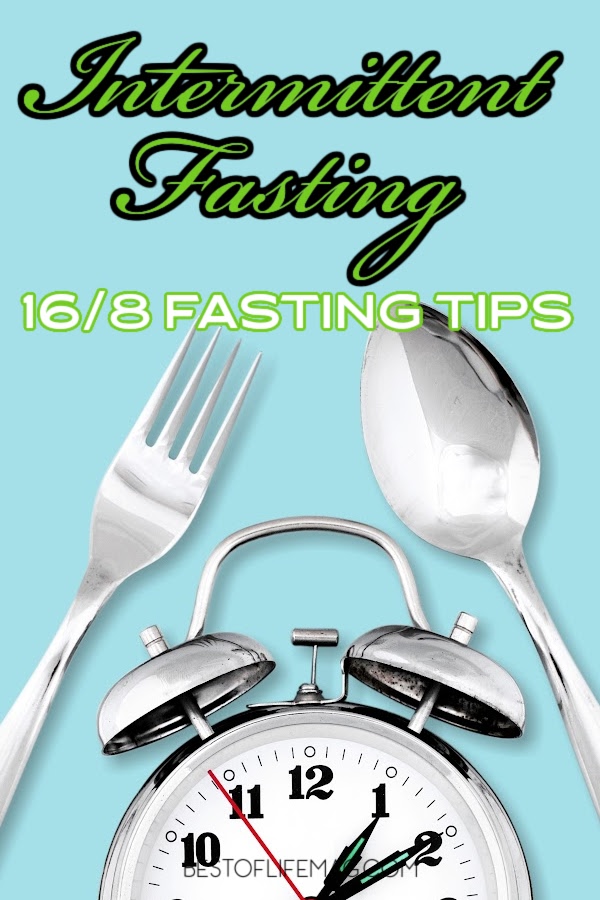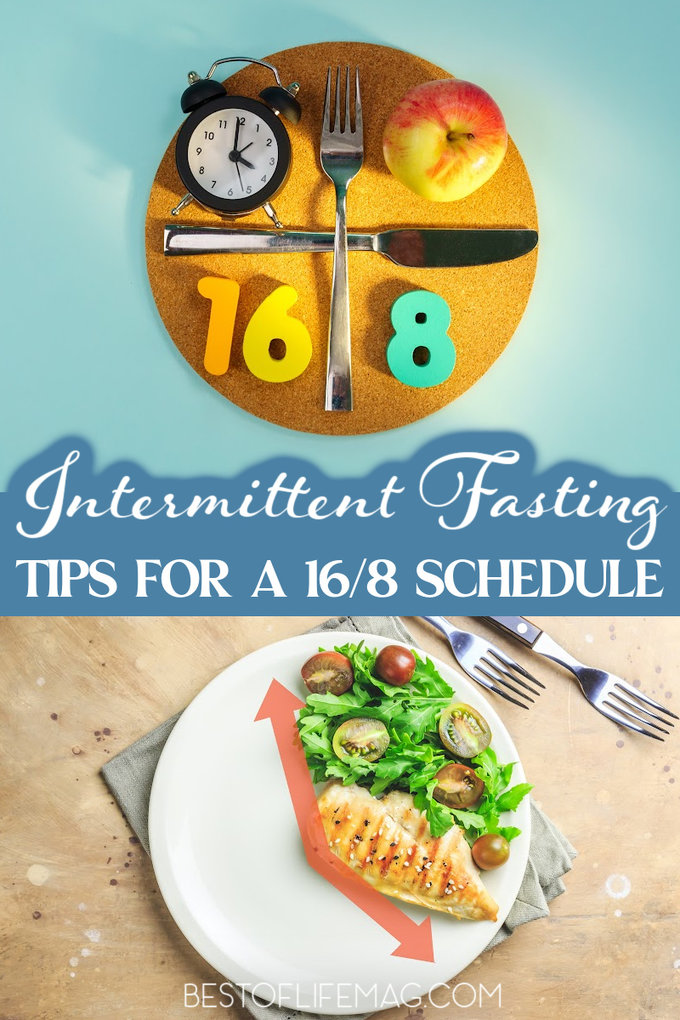 People use intermittent fasting to support weight loss, but it isn't exactly a diet. It is an approach to eating. The most popular form of fasting for weight loss is 16/8 intermittent fasting. To succeed, you may want to learn about this approach and utilize some 16/8 intermittent fasting plan tips.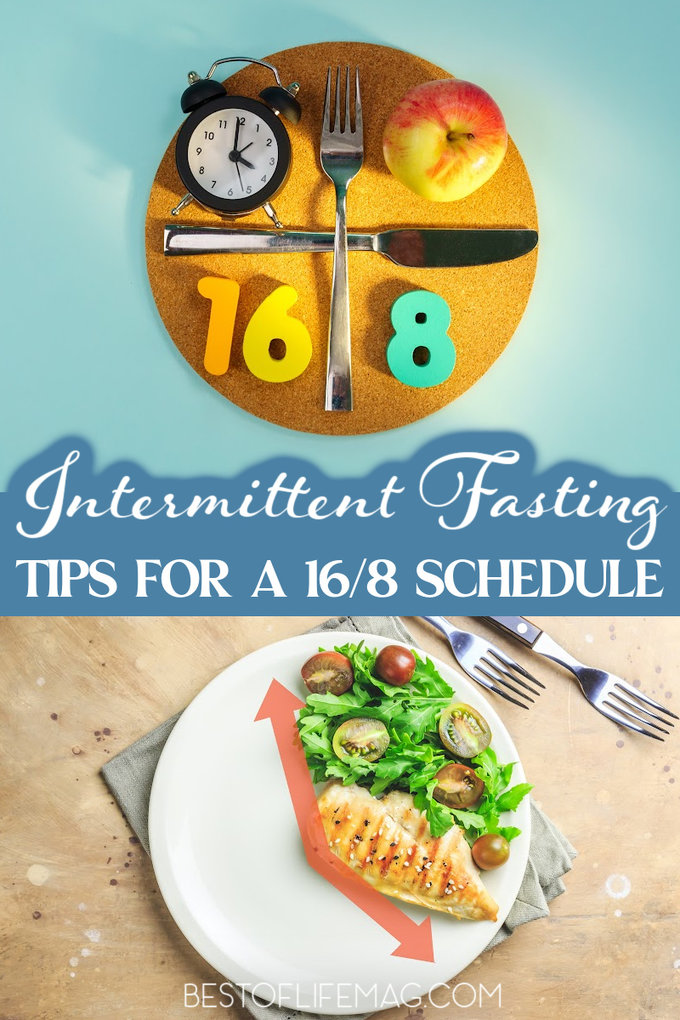 There are many different reasons for fasting, including doctor's appointments and religious purposes. But intermittent fasting is different. Attempt the most popular fasting methods around and use the best 16/8 intermittent fasting plan tips to help you get where you want to be.
After attempting 16/8 intermittent fasting, I have realized that there are a few 16/8 intermittent fasting plan tips that people should use if they want to try fasting. The first question I get asked when I tell people I am on a 16/8 intermittent fasting plan is, "What is that?"
16/8 intermittent fasting stands for the hours of the day. Meaning for 8 hours a day, you can eat and drink, but for 16 hours of the day, you can't eat or drink anything besides water. The hours you eat and the hours you fast are totally up to you.
What you eat during your 8 hours is up to you as well. Unlike most diets today, there is no carb counting or calorie watching. The results are also easy to understand: weight loss boosted brain functionality and improved blood sugar levels.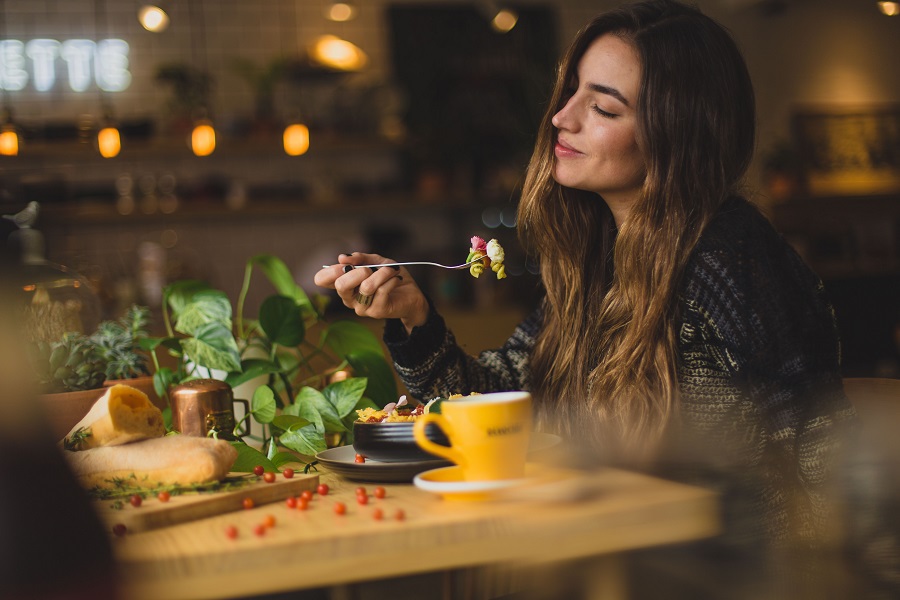 16/8 Intermittent Fasting Plan Tips | Picking an Eating Window
The most crucial step with 16/8 intermittent fasting is choosing your eating window and fasting window. One of the easiest windows for eating is from noon until 8 pm. This way, from 8 pm until noon the following day, you won't be able to eat or drink anything except water.
Of course, this also means you will skip breakfast, but you can still enjoy lunch and dinner. Another option, which is slightly more complex, is the 9 am to 5 pm eating window. This eating window can be more complicated since it includes more hours when you are fully awake (and more opportunities for hunger and cravings to strike).
When choosing your window, try different options (as long as they stick within that 16/8 parameter) to figure out which works best for you.
16/8 Intermittent Fasting Plan Tips | Small and Healthy
Once you've decided on an eating window, it is time to eat. I have found that eating small meals periodically throughout your eating window works best. The goal is to give your body the nutrition it needs without overeating.
If you eat smaller meals like this, you will regulate blood sugar levels, which alone is a great benefit. An added bonus is that there are no hunger pangs when you eat this way. While many people have decided that they can eat whatever you want to while practicing intermittent fasting, I have found the opposite.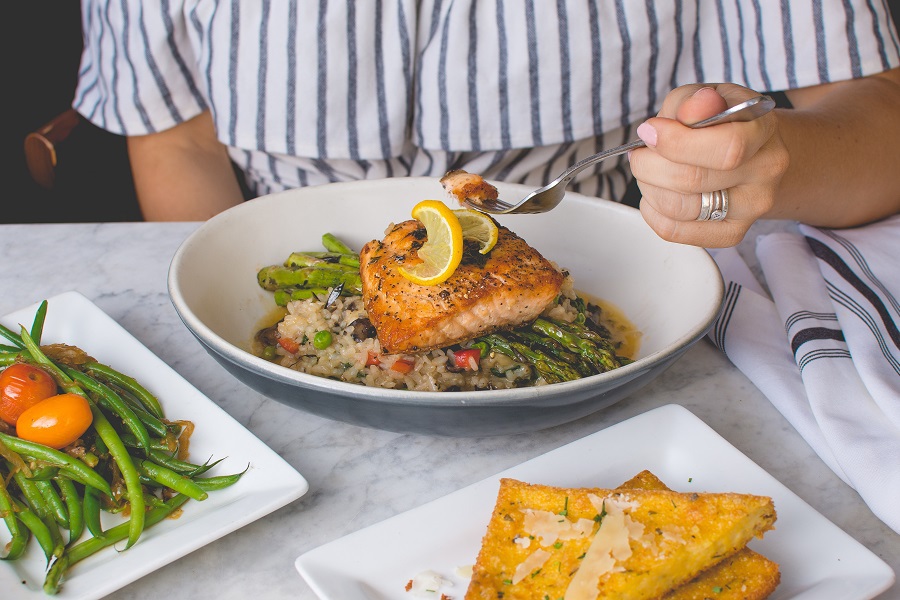 16/8 Intermittent Fasting Plan Tips | What to Eat
While there are no rules about what you can eat (only when you can), it doesn't mean you should throw caution to the wind. Having a healthy and balanced meal plan is always a good idea. Try to fill your eating hours with whole foods like fruits, veggies, whole grains, healthy fats, and proteins like meat, poultry, legumes, eggs, nuts, seeds, and more.
Even without a diet plan, there are foods we know we should avoid in general, like fast food, overly processed foods, and other junk food. Regarding intermittent fasting, fast food, and processed foods will cause inflammation, which is the opposite of what we want.
16/8 Intermittent Fasting Plan Tips | Stick to It
Once you have the eating window planned and know what to eat, you must also make sure you stick to the fasting window. You must eat nothing (not even one bite) during your 16-hour fasting window. There are tricks to help with that, but first, we must understand what is at risk.
If you eat something during the 16-hour window, even one bite, you negate all of the benefits you will get from intermittent fasting. One trick to do this successfully is to make sure you pick one meal during your eating window that will be a full meal.
So while you're snacking and eating smaller meals, pick one meal to make a full one. This will help give you a feeling of being full and could help with your 16-hour window as well.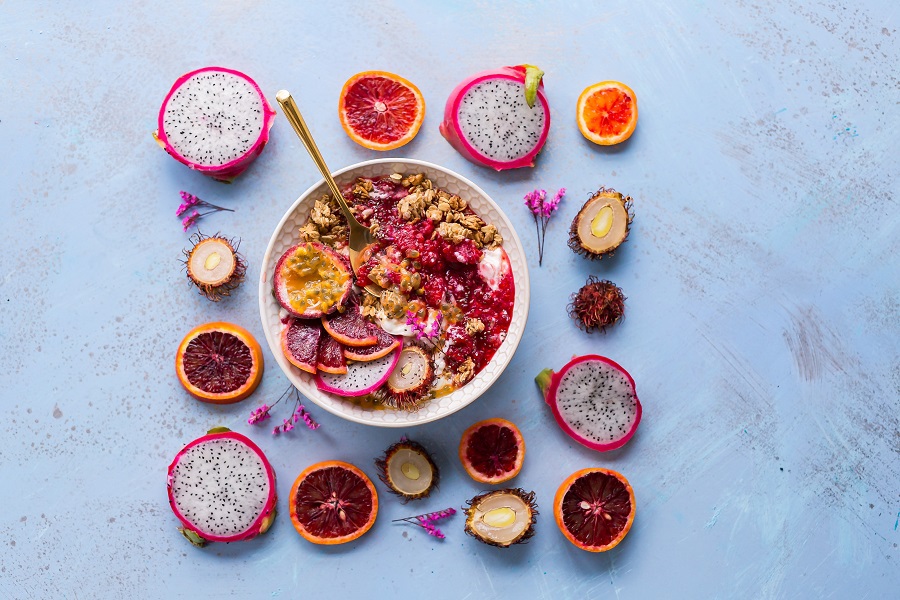 16/8 Intermittent Fasting Plan Tips | Hydrate
Hydration is a big part of almost any diet. Drinking water gives you a full feeling, plus there doesn't need to be a fear of it causing weight gain. In fact, one of the most common side effects of intermittent fasting has been headaches.
I feel that headaches are an issue for me, so I wanted to ensure that they didn't become more common during fasting periods. It is believed that the headaches are due to dehydration during the fasting periods, which is enough of a reason to make sure you drink your water.
My water of choice is mineral water, but it is important to find mineral water that you enjoy (of course, sticking to the ones that don't have sweeteners or calories). Mineral water has helped restore electrolytes and any mineral imbalance I had, and it will surely do the same for you.
Even coffee is allowed during fasting periods. Just make sure it is low-calorie and that you don't overdo it with caffeine.
16/8 Intermittent Fasting Plan Tips | Don't Overeat
Many people try intermittent fasting and decide to overeat during the 8-hour window to battle hunger during the 16-hour fasting period. Don't do it. Overeating defeats the purpose of intermittent fasting and leads to unhealthy eating habits, weight gain, digestive issues, and so much more.
There is a fine line between doing it right and doing it wrong. Figure out what amount of food works best for you, and refer back to the tips here. Eating healthy meals during your eating period and having healthy snacks is the best way to go. As long as you do it in moderation, this plan could work.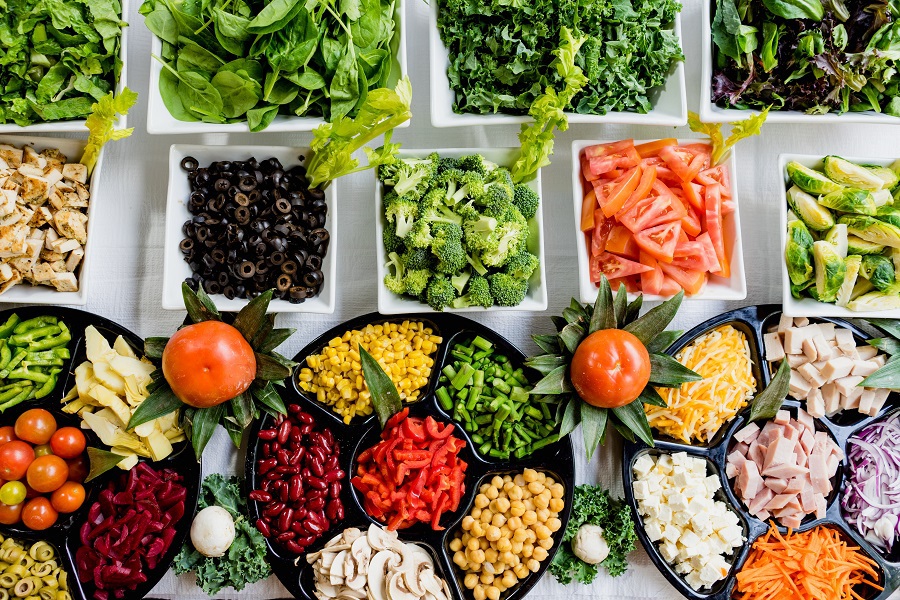 16/8 Intermittent Fasting Plan Tips | Consult with Your Doctor
Before starting any diet plan, it is a good idea to talk with your doctor and ask for help with determining how much is enough and how much is too much. Your doctor knows your body and how it works, so there won't be any guesswork.
Research is still being done on the side effects of intermittent fasting, and keeping your doctor in the know could help if something goes wrong. Though the side effects are not life-threatening, they still are side effects.
If your doctor knows what you're doing with your diet, they can better treat the side effects if they get too difficult to handle. Here is a bonus tip: Start gradually and work your way into your plan. This way, any side effects you face will likely come gradually so that you can discuss them with your doctor little by little.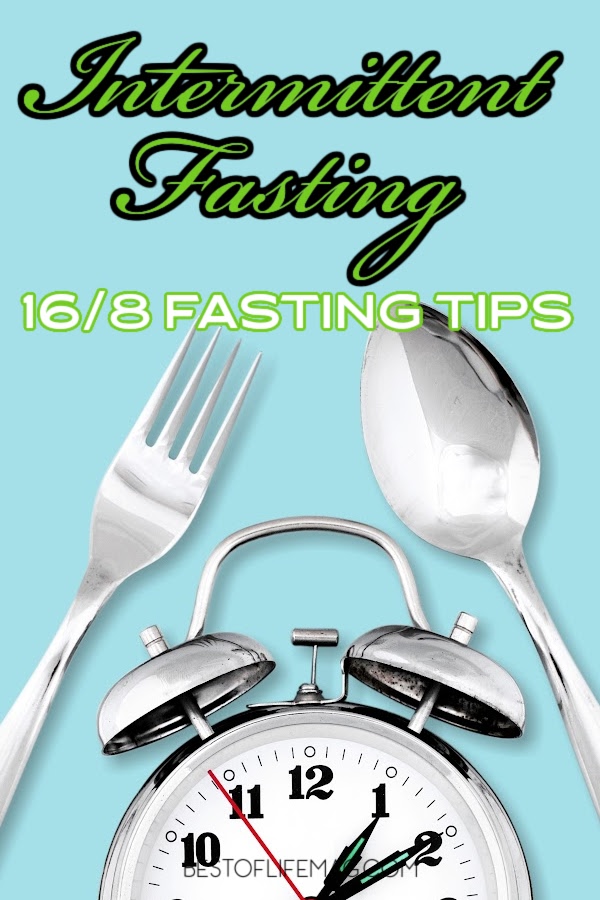 More Health Ideas
Where to Buy Standard Process Supplements | Standard process is a company that makes amazing supplements that can help you stay on track.
What Can You Eat on a Pegan Diet? | The pegan diet might be the answer you've been searching for in your weight loss journey.
Tips for a Low Carb Diet | 10 Things to Know | You can start a low carb diet quickly. But you may need a few tips to reach your goals.
Keto Carb Limit vs Low Carb Limit: 10 Easy Tips | Keto and low carb are both terms that are tossed around a bit, but are they the same thing?
Standard Process Thymex | Thymus Gland and Skin Support | Thymex is another supplement from Standard process that is worth investing in.