Low Carb Protein Balls | Low Carb Protein Ball Recipes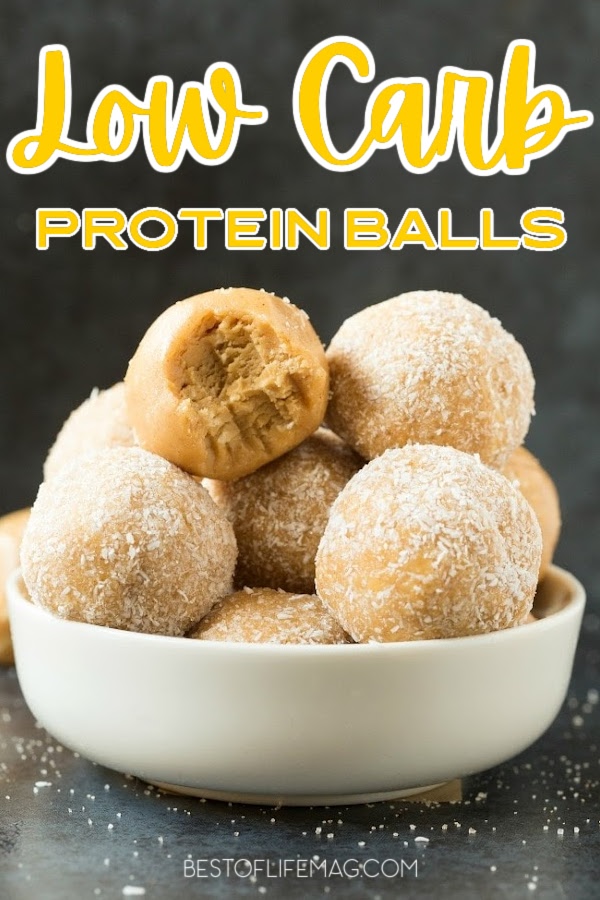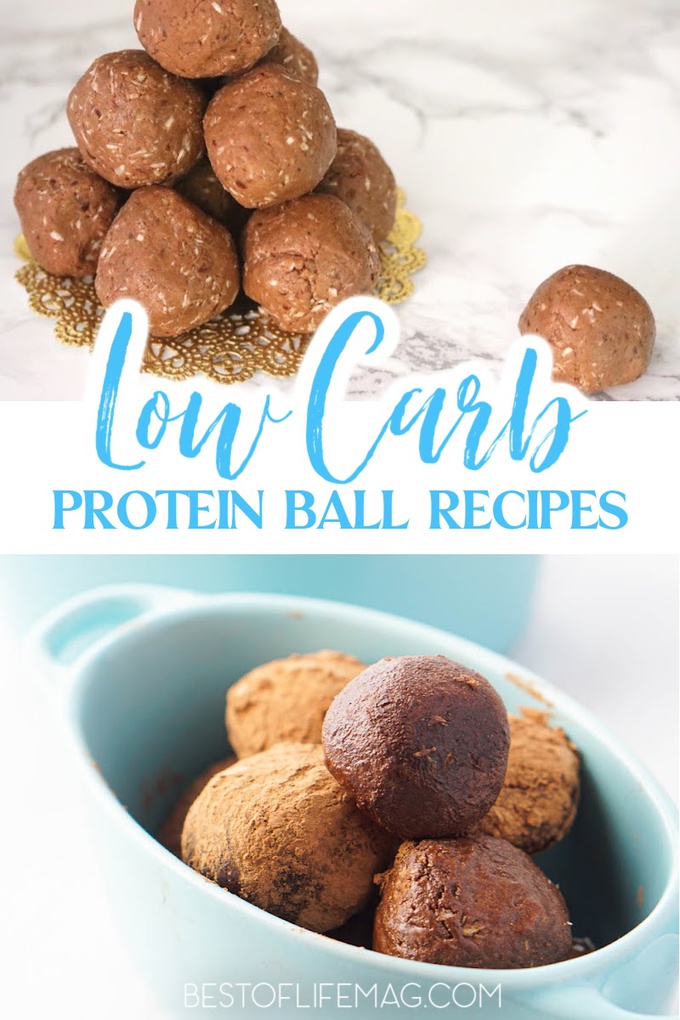 Keeping your carbs within that range or even lower in some cases isn't easy to do, especially when you hit low energy points in your day and you need a quick pick me up. Low carb energy balls could really make a difference in these situations.
A typical low carb diet allows for somewhere between 20-60 grams of carbohydrates each day. Low carb protein balls are not only easy to make but they become a healthy source of energy that is perfect for any time of the day. Those are the times where a little bit of something tasty and low carb, but still healthy and energy-boosting is called for.
A little extra protein makes all the difference. Protein can help give you sustained energy and makes you feel full longer than a carb-laden bag of chips or mass-produced "energy" bars. The low carb protein balls here are first and foremost easy to make!
10 or 15 minutes is all you need for a batch of tasty treats that won't break the carb banks. They are a healthy alternative to quick snacks at any time of the day. Each of these little morsels was chosen for its low carb content. Some are Keto compliant or can easily be made to be Keto.
Keto Low Carb Peanut Butter Protein Balls | Wholesome Yum
Easy Cinnamon Roll Protein Balls | Joy Filled Eats
Peanut Butter Chocolate Low Carb Vegan Protein Balls | Meat Free Keto
Coconut Protein Balls | Eating Bird Food
Low Carb Power Balls | That's Low Carb
Low Carb Protein Balls
Why would you need a ball of protein? We already know that protein gives us energy and helps with muscle growth and sustaining that muscle. But protein really makes a difference in a low carb diet. The protein helps keep you feel fuller for longer in a natural way.
People adjusting to a low carb diet may need a little help getting from meal to meal. That's where protein balls come into play. You can add a ball or two to your meals so that you feel fuller. That full feeling will last you until your next meal.
No-Bake Salted Caramel Protein Balls | The Big Man's World
Low Carb Gingerbread Protein Balls | Mason Fit
Low Carb Chocolate Coconut Protein Bites | My Life Cookbook
Low Carb Peanut Butter Protein Balls | Low Carb Maven
Chocolate Chip Protein Energy Balls | Healy Eats Real
Even More Protein Ball Recipes
These low carb protein balls are tasty and satisfying but most importantly they will give you the boost you need. Amazingly, they even make a great low carb quick meal for on-the-go days. In fact, you might want to make an extra batch.
They are so good and good for you, you are going to want to share them with everyone in your house.
Keto Cinnamon Protein Balls | Bulletproof
Matcha Keto Low Carb Protein Balls | Low Carb Yum
Low Carb Butter Cookie Energy Bites | Jennifer Banz
Cinnamon Crunch Breakfast Protein Balls | Lara Clevenger
Healthy Chocolate Protein Bites | The Fit Cookie
More Low Carb Recipes
Low Carb Healthy Breakfast Wraps | Breakfast can be difficult, not because it's hard to make but because we don't have time. But that doesn't have to be the case every day.
Low Carb Crockpot Meatballs | Meat is a fantastic food to add to your low carb diet. There are plenty of nutrients but also zero carbs!
Keto Frito Pie Recipes for your Low Carb or Keto Diet | Frito pies make a great quick meal for a low carb dieter. You can even take it with you anywhere.
Low Carb Crock Pot Soup Recipes | Soup is a bit more tricky because you need to add some veggies. But you can easily manage the carb count for the day with the right soup recipes.
Keto Carb Limit vs Low Carb Limit: 10 Easy Tips | Sticking within a carb limit is not exactly easy. But it is possible, that's why keto diets are so popular.