This site contains affiliate links. Please read our Policies for information.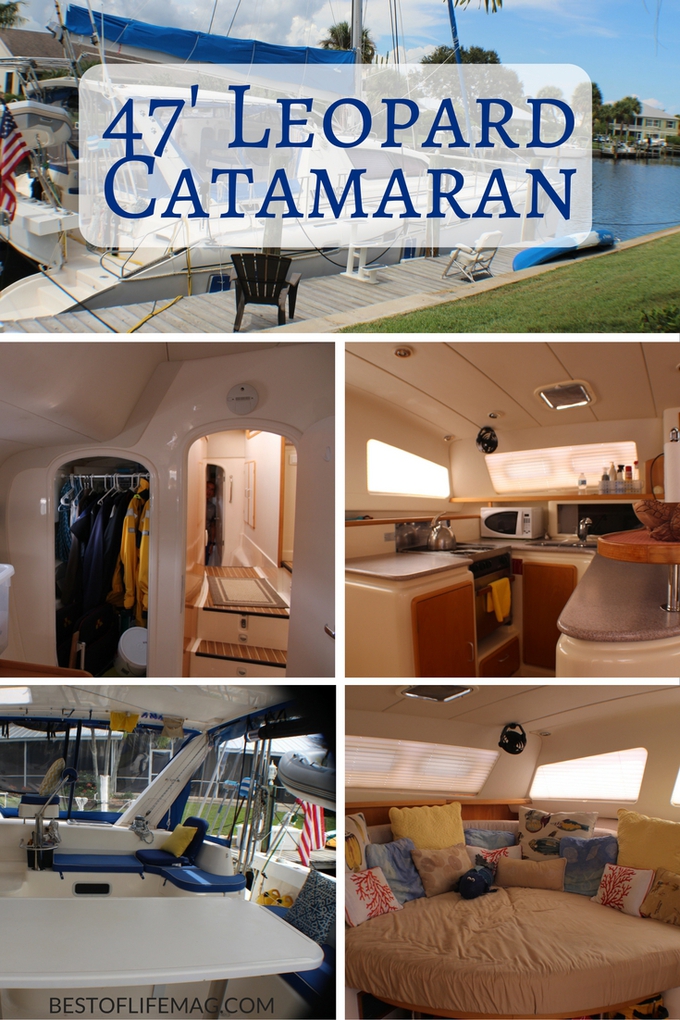 In January of 2013, with government sequester looming, we decided it was time to sell our beautiful home and downsize. The real estate market was in the tank, so our house would not sell quickly (or so we thought.) When our house hit the market in March 2013 it was quickly snatched up and we had a closing date fast approaching. Unfortunately we had no
traditional
place ready to live. But we did have a boat.
Downsizing to live aboard our 47″ Leopard Catamaran boat ended up being one of the best decisions we ever made. Come inside and see our photo tour!

Moving Onboard Indigo
We were in the midst of purchasing a 47' Leopard sailing catamaran. We would close on her March 25, 2013. April 19, 2013 was the scheduled date for our home closing. It worked out perfectly! On March 26, 2013 in the midst of a snowstorm Jim sailed our new boat back to Norfolk, Virginia to begin some modifications to make her into a liveaboard.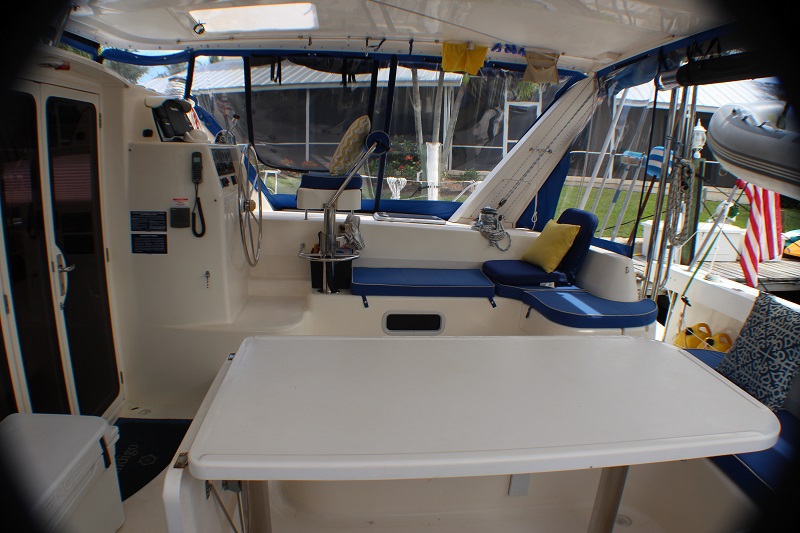 We lived onboard Indigo for a year until we came down to Florida. We started looking for marinas to keep her in during the winter months. We wanted easy access for sailing to the Bahamas. We ultimately found Indigo's marina home in Fort Pierce, Florida.

Onboard Indigo
Though we are no longer are liveaboards, we do sail on her for extended periods of time. The 2014-2015 sailing season found us cruising the Bahamas for sixteen weeks. This is quite stretch of time to spend onboard.
She is quite a comfortable boat, boasting two staterooms with ensuite bathrooms, and one hull dedicated to our stateroom, office, storage closets, and bathroom with a fully enclosed shower. She will sleep eight, and we have room to entertain ten to twelve.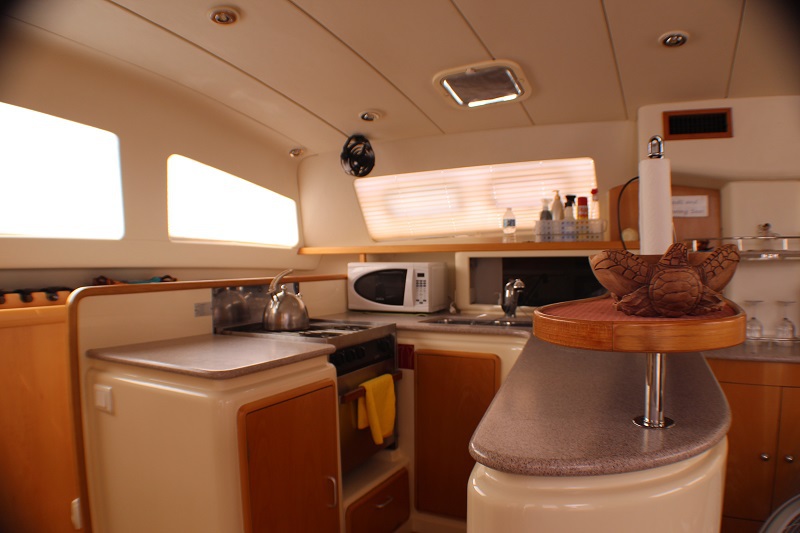 We hope to spend a bit of time in the Bahamas again this winter season before we sail up the East Coast in mid-Spring 2017.