This site contains affiliate links. Please read our Policies for information.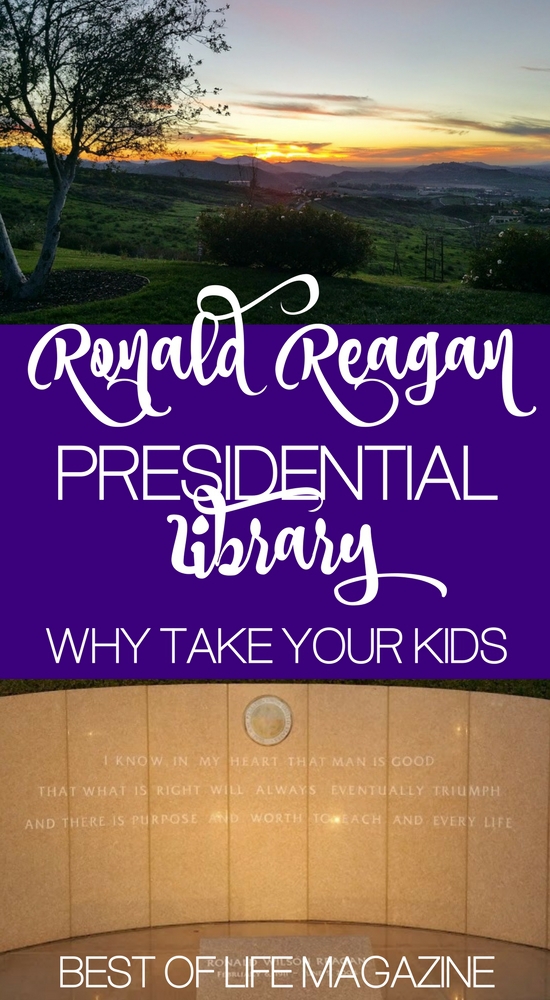 Taking our children to Ronald Reagan's Presidential Library is something we have wanted to do for a long time. We received tickets to visit while on a mini staycation in Conejo Valley and the day at the library was perfect. When we returned to our hotel countless people asked me if our children enjoyed it. And if it was really worth it to take them.
The answer is a resounding yes. You do need to take your kids to the Ronald Reagan Presidential Library and there are many reasons why.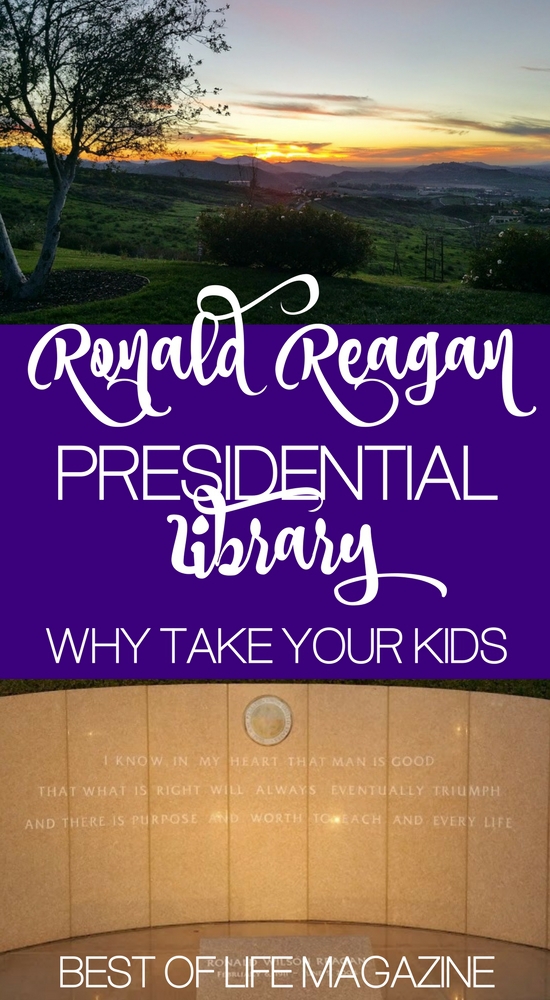 It's Interactive
Reagan's Presidential Library is interactive and designed to let everyone learn in a fun and engaging way. There is a mix of reading, photos, videos, hands-on video spots, cars, and so much more to experience. Each of these is paced perfectly so the modality of taking in information keeps changing.
The design is perfect to keep kids engaged and quiet as they tour.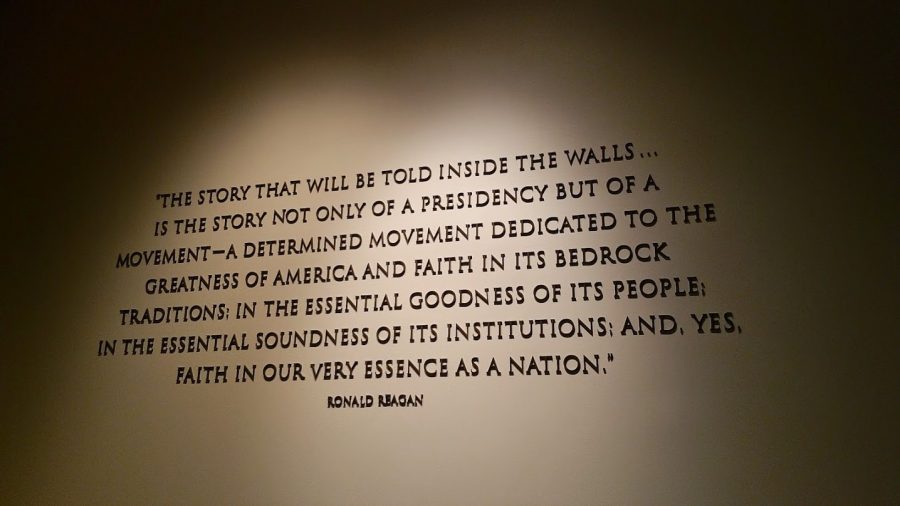 It's Historical and Interesting
School curriculum aside, our children can all use an extra lesson in history and the Ronald Reagan Presidential Library helps teach that. The tour walks you through the life of Reagan as a young boy all the way to his death and teaches you about the events that took place along the way. With the interactive approach, the library will leave your child intrigued and is certain to remember something the next morning. I would recommend it for children that can read as that will help them participate in the entire tour.
And like I mentioned, we were there for five hours and the kids are already asking to go back next month when Grandma visits.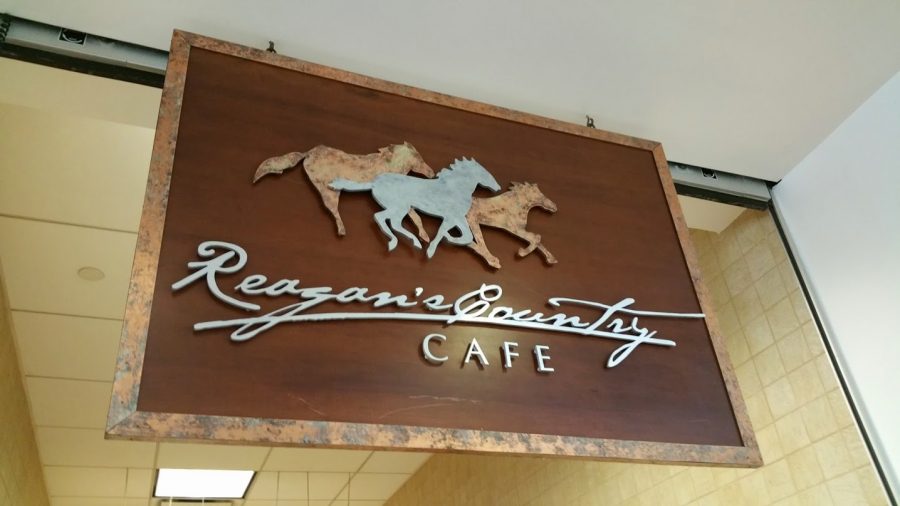 It's a Great Value for your Money
Our children are just 8 and almost 10 years old and we spent just over 5 hours at the Ronald Reagan Presidential Library – without a single task to be done.
No joke.
The environment is breathtaking and with an 11:30 arrival, started our day with lunch at the Ronald Reagan Cafe. There are plenty of options for everyone in the family to eat and it sets the stage for a great day together. After all, full kids are happy kids.
You can then do the tour, take time to enjoy Air Force One (and other fun exhibits for kids) and then finish the tour. We finished in the gift shop and then took time to pay our respects at President Reagan's grave, which just happen to be during a beautiful California sunset.
It was one of our best days together as a family.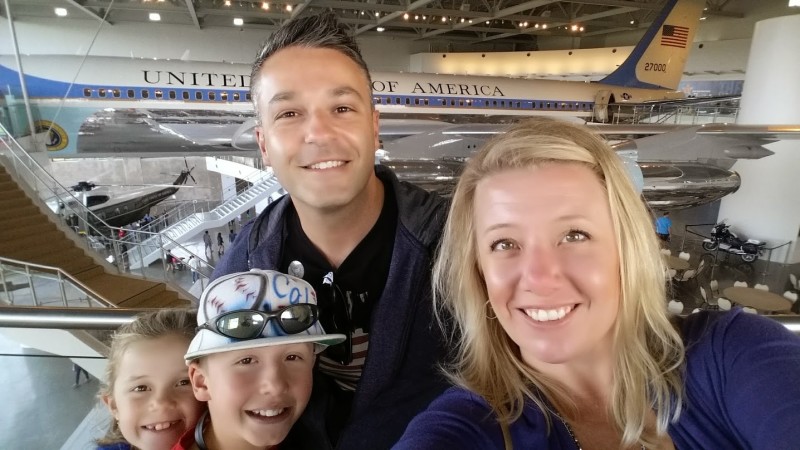 You Get to Go on Air Force One
Yes. It's true.
You get to go aboard the REAL Air Force One right in the middle of the museum. My mom tip is to leave this as a surprise because it is awe inspiring to see and be part of. The Air Force One is located in the middle of your tour allowing everyone a chance to talk, reflect and have a snack whole enjoying some fabulous views.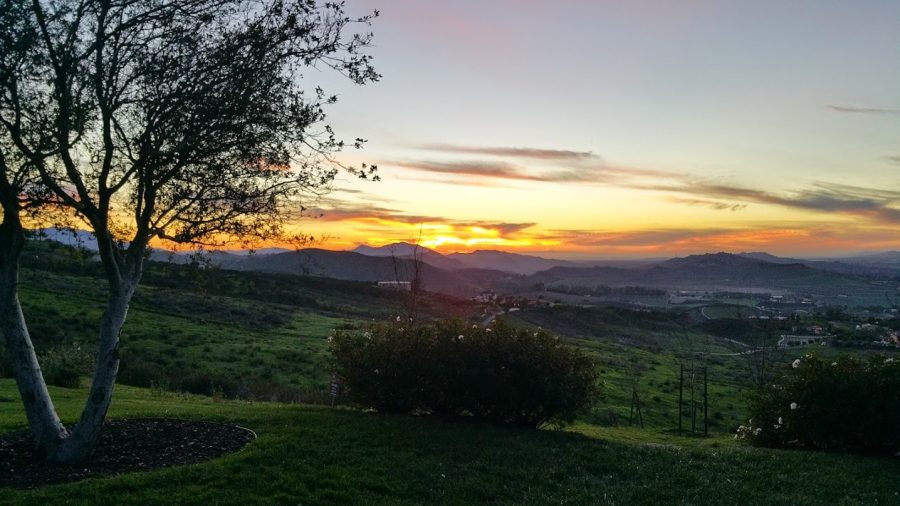 It Teaches Gratitude
Our children have it good.
Even most of the "trying times" we may face as families are nothing compared to what families faced in the late 70's and throughout the 80's. Gas shortages, communism, and true struggles for American families were a norm; the Ronald Reagan Presidential Library educates visitors about some of the international threats facing the United States throughout this time and makes us all thankful for the freedoms we have.
Ronald Reagan was a man known for his words; be sure to check out these inspirational quotes from Ronald Reagan before you visit the library.