Macaroni and Cheese Recipes for a Crowd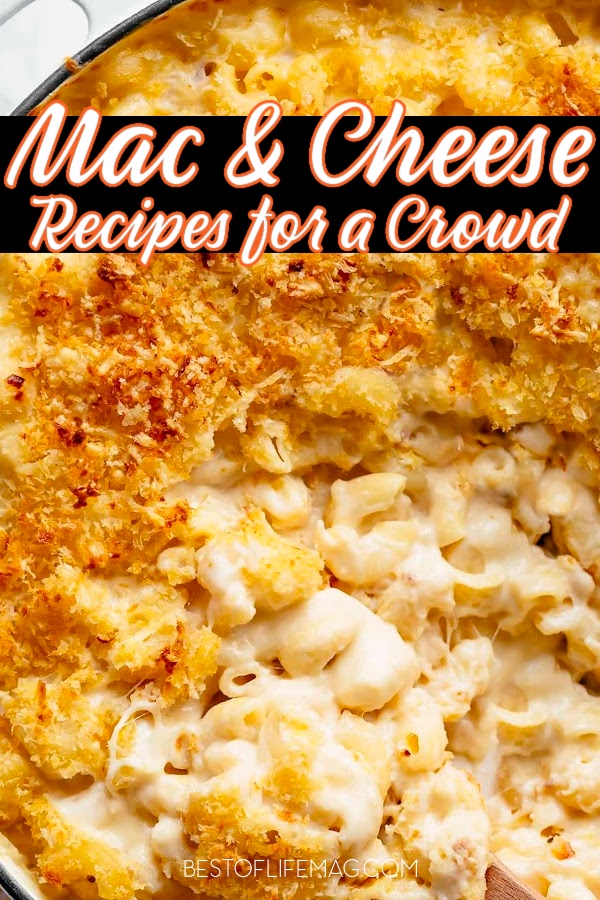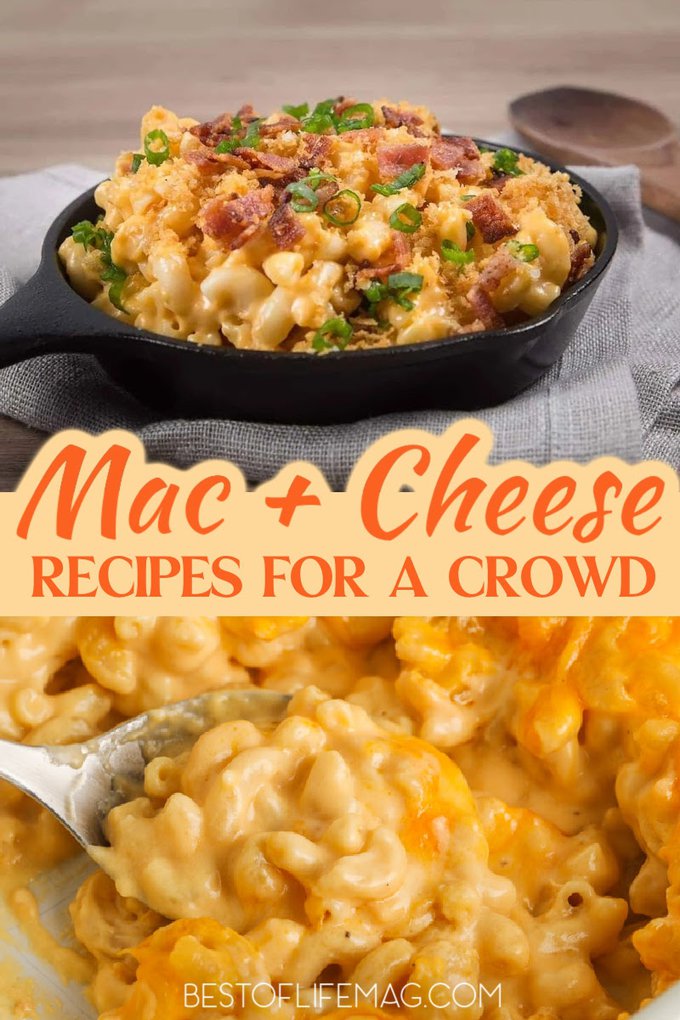 Jefferson's favorite pasta dish? Macaroni and cheese recipes, he loved it so much it was served at a state dinner while he was president in 1802. Since Macaroni and Cheese came to the Americas with the 3rd President, it became a staple in American cuisine.
No one knows when and where the first macaroni and cheese dish came from, but we do know how it got to America. Thomas Jefferson visited France, and while there loved the pasta dishes, they would serve. In fact, Jefferson loved them so much, he brought back a pasta machine and some recipes to America.
Macaroni and cheese recipes can transform a seemingly simple dish into a gourmet meal that you never thought you'd enjoy. Since Jefferson's time, macaroni and cheese recipes have matured. Over the extended period, the dish has evolved into many different meals.
Sometimes, macaroni and cheese recipes turn into a snack, whereas other times, it's a gourmet meal. No matter how you dress it up, macaroni and cheese will always be an American classic as much as we can consider it to be one. The best macaroni and cheese recipes will please you, your family, and even your picky eaters.
While, by definition, macaroni and cheese recipes are basic, the customizations make them more. Tastier, more gourmet, and more filling. Most of these recipes can be altered so they work well with your party. You 'll want to make extras because it will go fast.
Macaroni and Cheese Snacks | The Best of Life Magazine
Hatch Chili Mac and Cheese | The Best of Life Magazine
Million Dollar Mac and Cheese | Carlsbad Cravings
>Paula Deen's Crockpot Mac and Cheese | Recipe Diaries
Butternut Squash Macaroni and Cheese | Jessica Gavin
Macaroni and Cheese Recipes for a Crowd
Macaroni and cheese is one of those dishes that is best served warm. But how do you keep macaroni and cheese warm during a party? There are two options that won't overcook your macaroni and cheese and make clean up a breeze. The first option is in a crockpot. You don't have to cook the food in the crockpot to use the warmer.
You can also use a chaffing dish. Chaffing dishes are great at keeping things warm for a few hours and that's all you will need. But be sure to use plastic wrap or a crockpot insert if you use a crockpot. This will help keep the dish as clean as possible, so you won't have to scrub it clean later.
Instant Pot Macaroni and Cheese | Copykat Recipes
Loaded Instant Pot Mac and Cheese | Pressure Cook Recipes
Mini Mac and Cheese Bites | Old House to New Home
Creamy Macaroni and Cheese Casserole | Spend with Pennies
Vegan Macaroni and Cheese | Maple Alps
Fancy Macaroni and Cheese
The beauty of macaroni and cheese is you can really do anything you want with it to make it better. You can make healthy mac and cheese or quick mac and cheese. You can even make gourmet mac and cheese as you see fit. That's one of the reasons so many people enjoy it, the options available.
Southern Style Mac and Cheese | The Budget Diet
Macaroni and Cheese Pizza | The Gunny Sack
Five Cheese Macaroni and Cheese with Panko Crust | The Suburban Soapbox
Jalapeno Popper Macaroni and Cheese | Creme de la Crumb
Roasted Vegetable Macaroni and Cheese | Gimme Some Oven
The Secret Ingredient
Believe it or not, there are a few ingredients that are "secret" ingredients in mac and cheese. These ingredients add a little more to the dish and each one adds a different kick. You can add whichever of these you want to just about any type of macaroni and cheese recipes for a crowd. Of course, this is totally up to you.
The most popular, "secret" ingredients in macaroni and cheese include mustard powder, nutmeg, garlic, chili powder, and miso paste. We do not recommend just picking a random one. Instead, get strategic with it and make sure the flavor melds well.
Healthy Buffalo Chicken Macaroni and Cheese | Andie Mitchell
Lobster Macaroni and Cheese | Tablespoon
Green Chili Macaroni and Cheese | The Recipe Rebel
Garlic Mac and Cheese | Cafe Delites
Greek Yogurt Macaroni and Cheese | A Dash of Soul
More Recipes to Try
Beef Stroganoff Crockpot Recipe with Golden Mushroom Soup | Beef stroganoff is a great meal that is easier to make than you may think. Especially if you have a crockpot to help get it done.
Crockpot Cheesy Hashbrowns | Not tired of cheese yet? Us either, these cheesy hashbrowns will help you start the day on the right note.
Healthy Chicken Caprese Recipe | Cheese is not exactly healthy, but you can have a healthy dish that is easy to make and fancy as well.
Slow Cooker Chicken Fajitas Recipe | You don't need a cast iron skillet to make fajitas at home, all you need is a little creativity.
Cheesesteak Panini Recipe | A quick lunch doesn't have to be something you pop in the microwave to speed things up a bit.