This site contains affiliate links. Please read our Policies for information.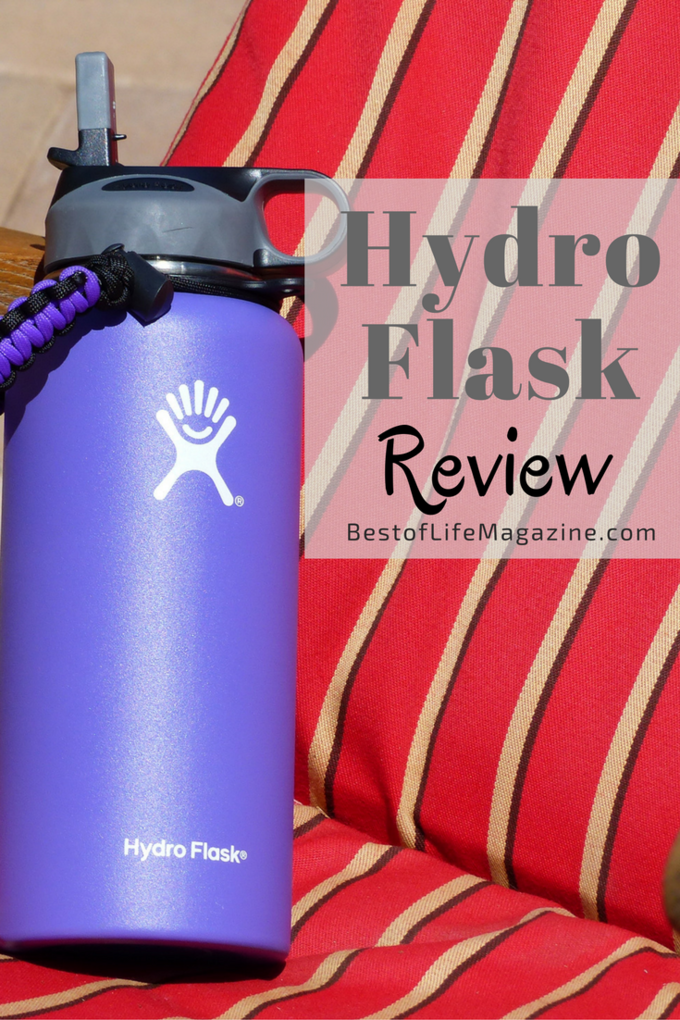 Living in California means sunshine, salty hair, and enjoying the outdoors as much as possible for our family. Our kids are also on the swim club and between that and school, staying hydrated as a family is very important to us. This is where I need to admit that I have an addiction. My name is Amy and I am addicted to water bottles. I love them, we have a plethora of them – so much so that my husband began to detest water bottles. (That tends to happen when you open a cabinet and they fall out on your toes.) And then we were introduced to the Hydro Flask.
The BEST water bottle EVER! We try a lot of products in our home and our lifelong relationship with Hydro Flask was secured within the first 24 hours of meeting when the water in mine was still cold after being in the sun on the back of our boat for 6 hours, toted around for the rest of my day and was ice cold at night when I went to bed.
Hydro Flask water bottles are quite simply the best vacuum sealed water bottles we have ever used as a family.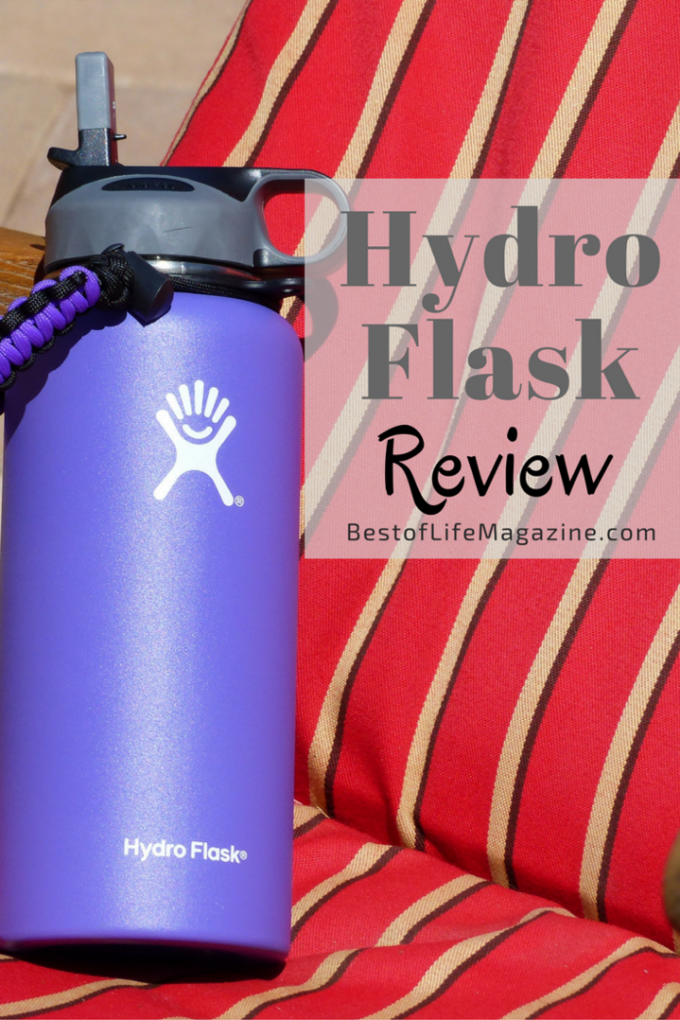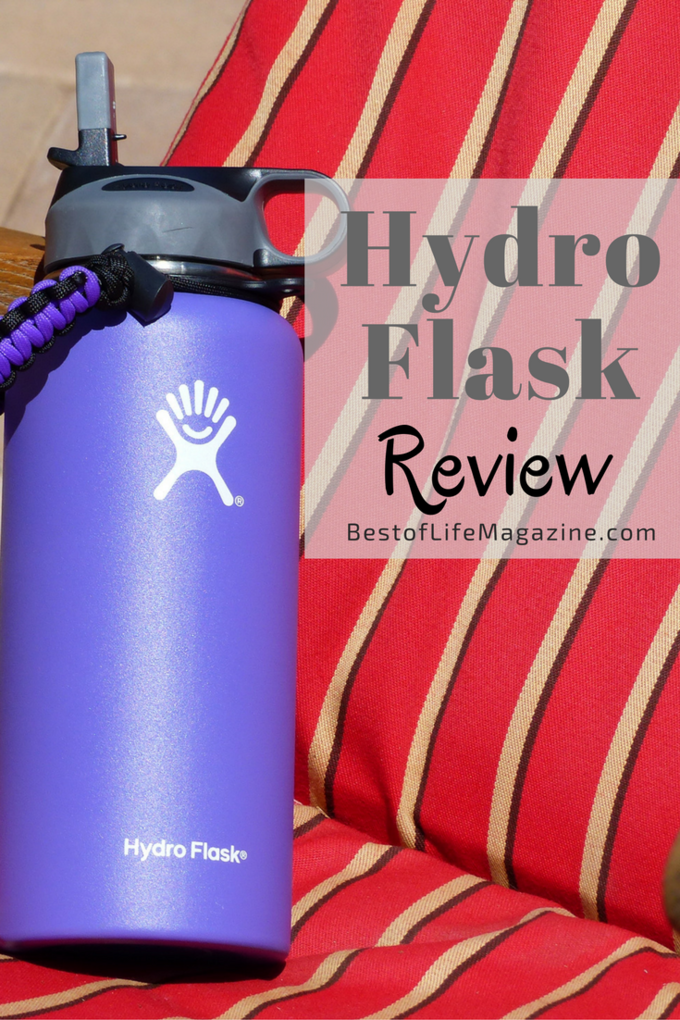 The Story Behind Hydro Flask
Hydro Flash launched in 2009 and has since become one of the fastest growing companies according to Inc 500! Hydro Flash is dedicated to creating lightweight, insulated, stylish, and effective hydration gear. From modest beginnings Hydro Flask has grown to include insulated beverage options from water all the way out to their new Growler for keeping your favorite brews ice cold! Their entire platform encourages the disappearance of lukewarm beverages. Their products are amazing for the outdoor life. All of the Hydro Flask products are lightweight, insulated, and perfect for life on the go! No matter what kind of beverages you like to take with you adventuring, Hydro Flask has a product to suit your needs. You can visit their website to learn even more about the mission behind Hydro Flask!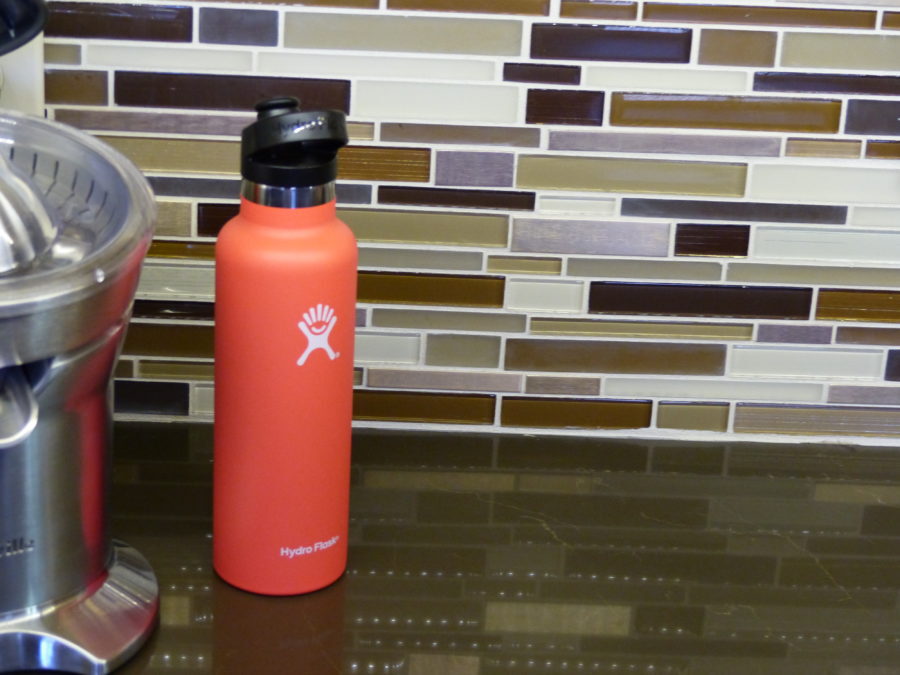 Hydro Flask Features
There are a variety of bottles and cap sizes to suit every kind of beverage need out there. All of the Hydro Flask Products share these amazing features:
TempShieldTM Protected
Keeps cold up to 24 hours
Keeps hot up to 6 hours
18/8 Pro Grade Stainless Steel
BPA-Free
Durable, sweat-free powder coat finish (or our Classic Stainless option)
Lifetime Warranty
Industry-standard wide mouth opening fits many third-party water filters
Compatible with Wide Flat Cap, Hydro Flip Lid and Wide Straw Lid
That's right, every single bottle or travel flask that they sell comes with this impressive list of features! You can't beat anything that comes with a lifetime guarantee. Especially something that is designed for the hard life of the outdoors!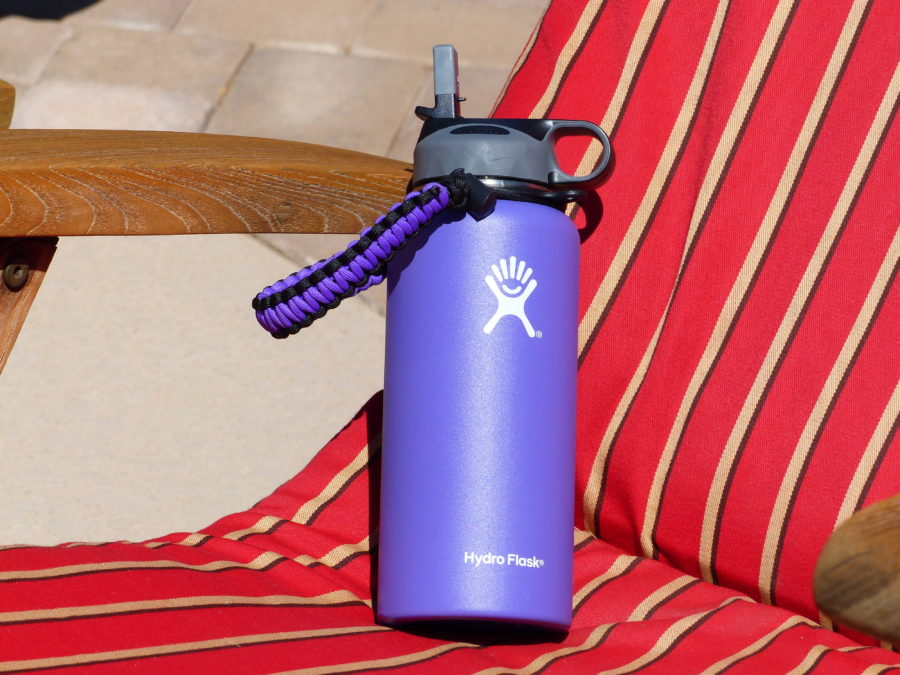 Hydro Flask Bottles We Love
Hydration Options
Standard Mouth (12oz, 18oz, 21oz, 24oz)
Wide Mouth (18oz, 32oz, 40oz, 64oz)
Coffee Options (also great for hot cocoa)
Wide Mouth (12oz, 16oz, 20oz)
Beer Options
Growler (32oz, 64oz)
Food Options
Food Flask (12oz, 18oz)
Accessories
All of the different Hydro Flask Bottles come in a variety of power coating color options!
How and Where to Use Them
Every Hydro Flask product is built with TempShield technology. This means that each and every bottle or cup is vacuum sealed and double wall insulated. Taking ice cold or piping hot drinks with you is easier than ever. Your beverage will stay at it's desired temperature much longer in a Hydro Flask than in any other bottle.
Hydro Flask's are perfect for the outdoor life. They're amazing for keeping beverages hot or cold while hiking, camping, heading to the office, or just hanging out with friends! The sleek and stylish finish makes these bottles ideal for any setting. Their durability and lifetime guarantee mean you don't have to be afraid to strap them to your pack, throw them in the truck, or tote them along on your next adventure. Stainless steel construction means that no bacteria will be leeching into or out of your beverages; you get top notch taste with every sip, no funky leftover smells or tastes!
The Hydro Flask products are as comfortable with you on an adventure as they are on vacation or in the office. No 3 hour meeting can match the staying power of the Hydro Flask and it's ability to keep your coffee hot while you toil away on those long hours. The Hydro Flask Growler will keep your favorite brew at the perfect ice cold temperature while you backpack all day long in search of your new favorite camping spot! Keep foods and snacks perfectly packed and insulated with the Hydro Flask food containers as well, they're just as durable and stylish as the drink containers.
Hydro Flask Review
Personally I don't know if there is a company that specializes in traveling with beverages that we could get behind MORE than HydroFlask. As a family we really enjoy using our Hydro Flask products. The kids love taking the bottles and growlers to their school and sporting events. The tumblers keep our morning coffee piping hot and ice water stays freezing cold!
I can't say enough good things about the bottles. We've filled them with ice water and spent the day on the beach enjoying our beverages which stay freezing cold all day long. It's amazing to have a bottle that keeps beverages at their desired temperature. I hate opening a bottle to take a drink and ending up with lukewarm "meh" beverages.
The bottles are durable and did I mention we love them?!? The kids tote them around and they go with us on all of our outings and adventures and they hold up so well. There are tons of great options for tops and accessories. Sport caps, loop caps, coffee tumbler lids, they all serve a great purpose on their own and matching them up with one bottle and you have a versatile system to keep any beverage perfectly temped and ready for any adventure!