This site contains affiliate links. Please read our Policies for information.
On a sunny day it is nice to relax with a margarita and homemade chips and salsa. I love to grow my own Salsa Garden so I am never out of my favorite ingredients and they taste amazing fresh out of the garden. One of the best parts about the herbs and vegetables that are needed for a Salsa Garden is that they can be grown together in one big container or in a series of smaller containers.
What you Need to Grow a Salsa Garden: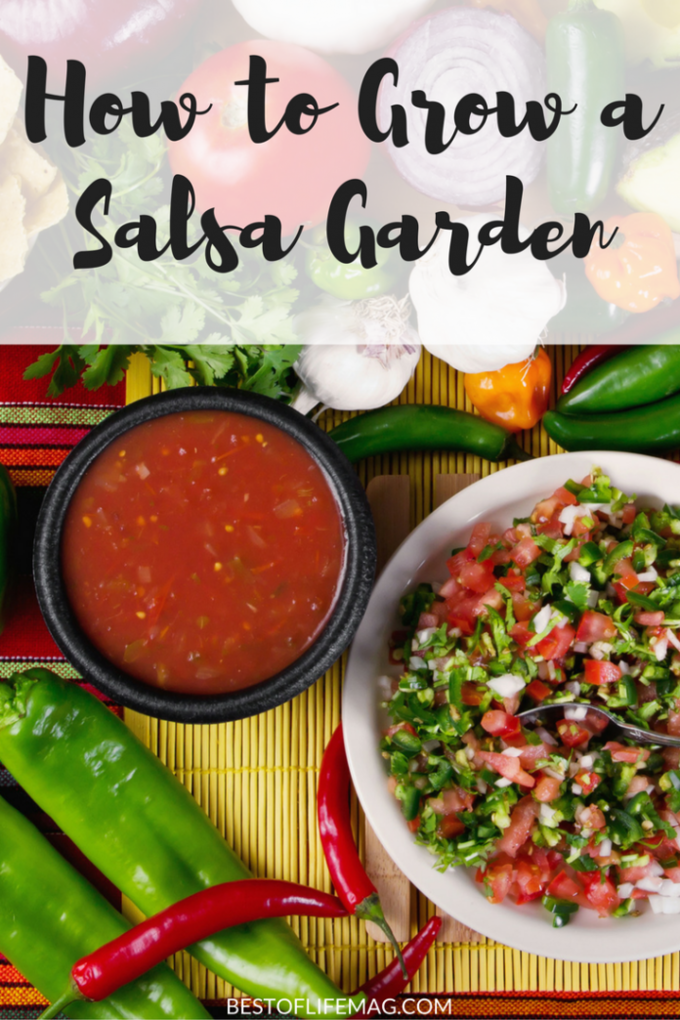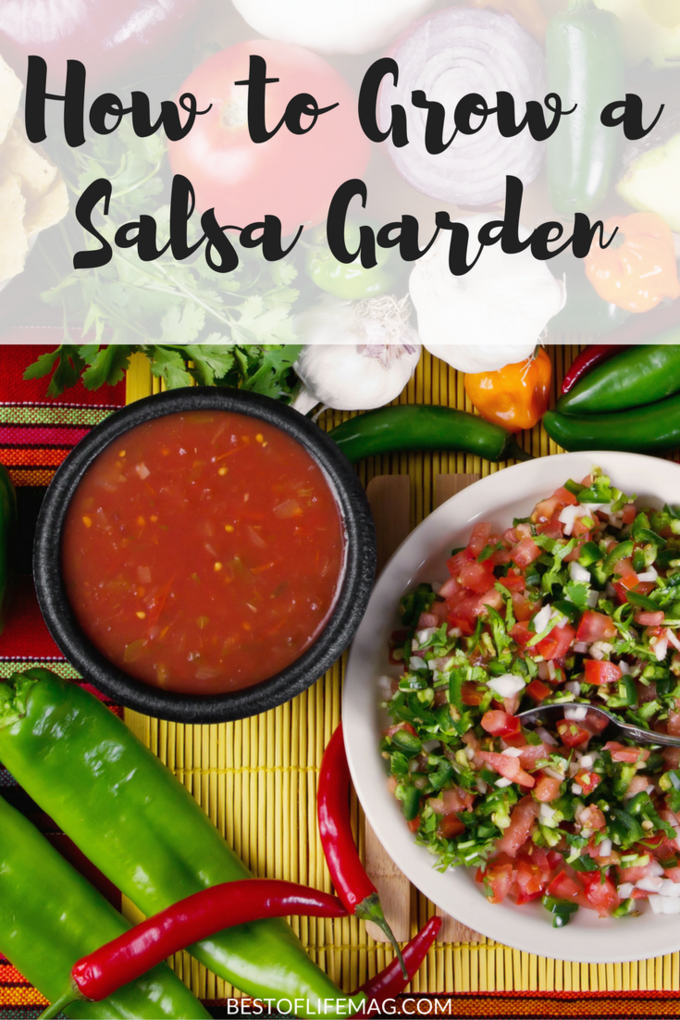 In most salsas there is a combination of Roma and Beefsteak tomatoes, onions or chives, jalapeños, bell peppers, and lemons. If you like sweeter tasting salsas add in grape or pear tomatoes too. Plant the tomato plant in a container all by itself or in the center of a large container that is at least 10 gallons.
Most people can't grow bulb onions so growing onion chives works just as great and they tuck very nicely into any open space you might have in your container garden.
Great homemade salsas are also known for their peppers – both jalapeños and sweet bell peppers. For a little heat, grow jalapeños or Haninero peppers. These can be in their own pot too or at least 6 inches away from the tomato plant in a large container garden so they don't crowd each other.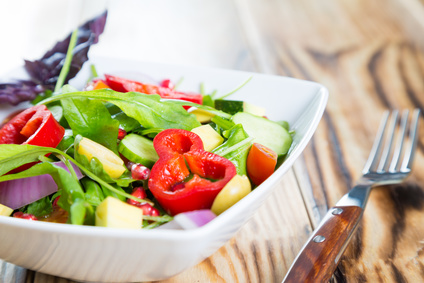 For a touch of sweetness, grow bell peppers and I love the wonderful colors that pop out in my salsa – they come in red, orange, yellow, or green.
Salsa needs the juice from 1-2 fresh lemons and if you can grow a dwarf citrus tree in a large container for your salsa garden, that is awesome. If not you pick up a couple from the store, and don't worry we won't tell.
How to Plant and Care for your Salsa Garden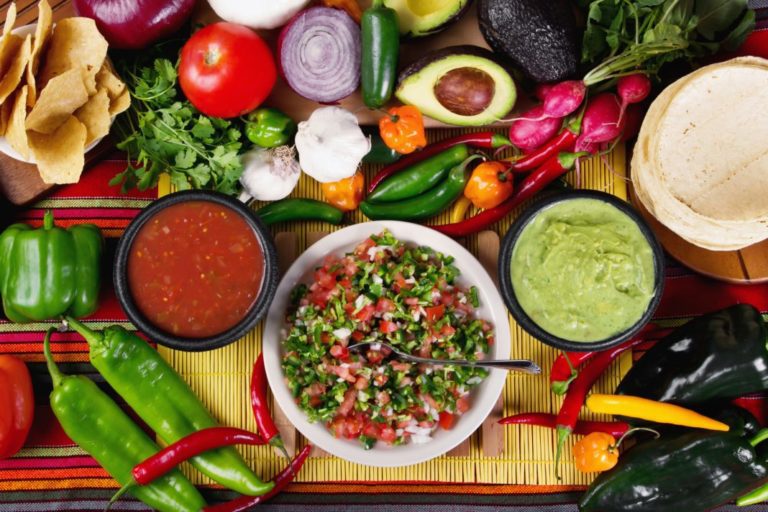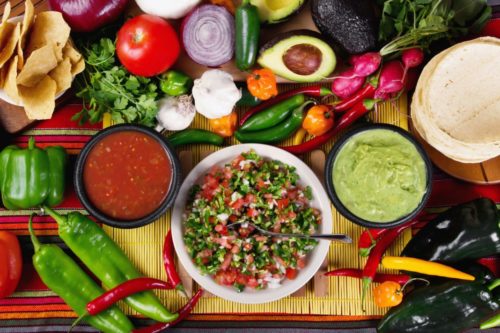 In your Salsa Garden, plant the tomatoes at least 6-8 inches away from other plants in all directions as they draw up a lot of nutrients from the surrounding soil. Bury the stem up to the second set of true leaves, removing the first set of leaves. Those little hairs on the stem grow roots and the more roots the plant has, the more fruit it produces. Tomatoes need a lot of water, so make sure not to let the plant dry out as this can split the tomatoes.
Grab a seed packet of onion chives for the best bang for your buck. These grow in a similar fashion to grass and you harvest them every few days. As you harvest them, they will shoot up more stems all summer long so you are never without fresh onion chives. At the end of the season, pull them up as they have small edible bulbs and are what you are used to buying by the bunch in the grocery store.
Both bell peppers and jalapeños grow in a similar fashion to each other. They are heat loving plants that are perennials which mean they grow year round, year after year, in the right conditions. These vegetables need some space and grow outward from a container if placed on the edge. They produce a lot of fruit, so you just need one variety of each kind you need for your salsa garden.
When getting your container ready for the Salsa Garden make sure you have 3-4 drainage holes and if all the plants are in one container that you can get the biggest pot you can find. Next amend the soil with compost, earthworm castings, plus blood and bone meal to give the plants the nutrients they need to grow and produce all these wonderful herbs and vegetables. Add this mixture to the top of the plants every 2-3 weeks to fertilize the plants. After you have planted your Salsa Garden into this nutrient-rich potting soil, water it in deeply until the water runs out of the bottom. Grab a handful of soil and if it stays together and no water comes out when you squeeze it, then you know it has soaked up all it can.
Water daily the first week and then every 2-3 days. In the heat of summer you might have to water daily as water evaporates quickly in container gardens.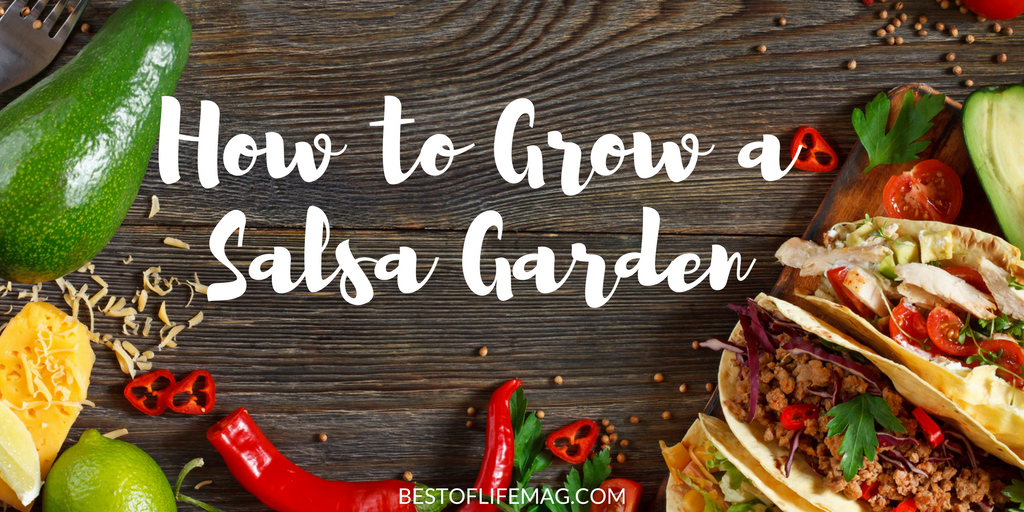 Save
Save