This site contains affiliate links. Please read our Policies for information.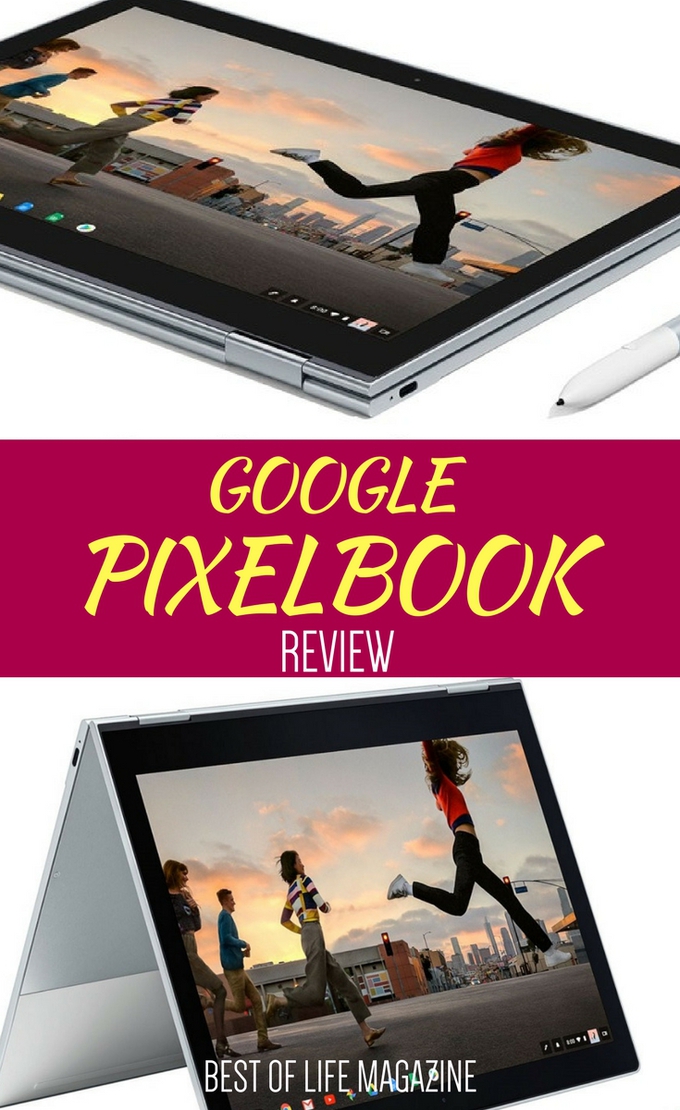 Technology is always evolving, getting better and improving our lives in new ways. In fact, it changes so much that sticking with the same laptop from years ago, just because it works, doesn't make sense anymore. One perfect example of technology evolving is the Pixelbook by Google. While everyone knows Google as the search engine, email source, and phone maker, they also make laptops. The Google Pixelbook is a prime example of how important it is to be aware of evolving technology so we can upgrade and enjoy the benefits sooner rather than later.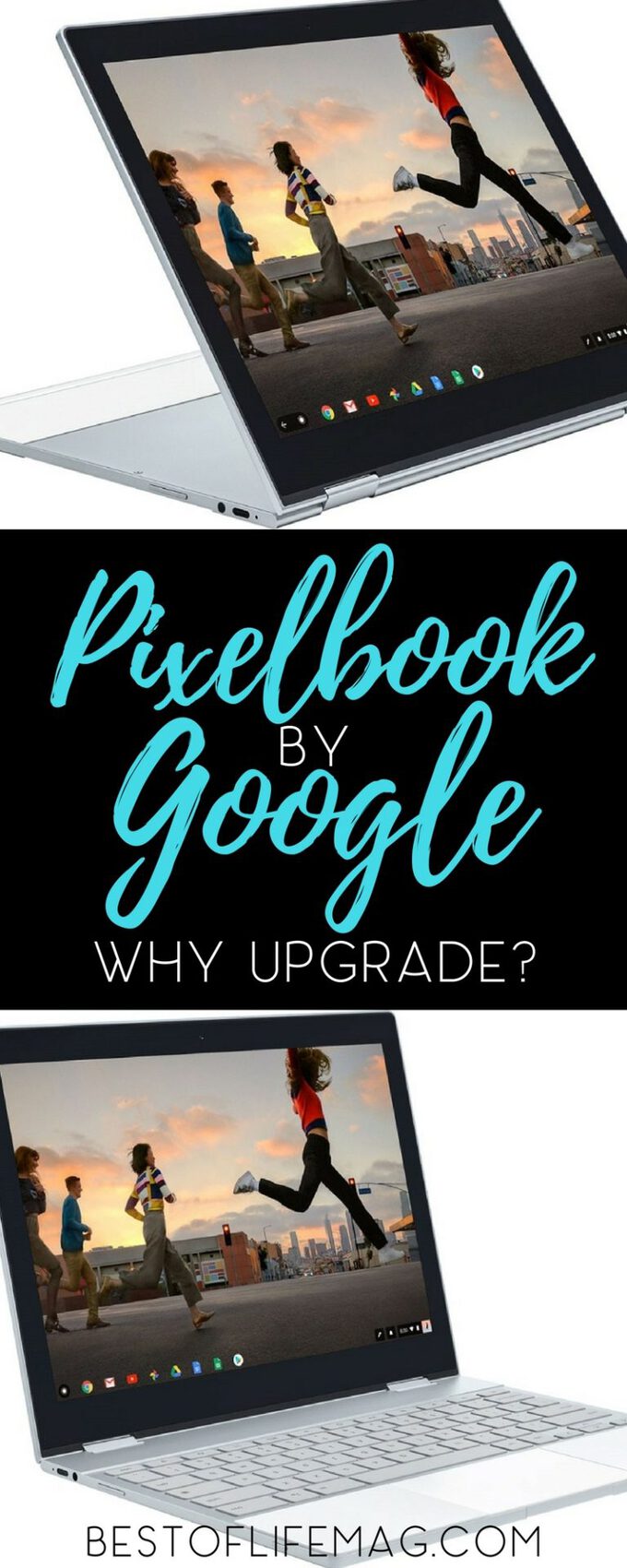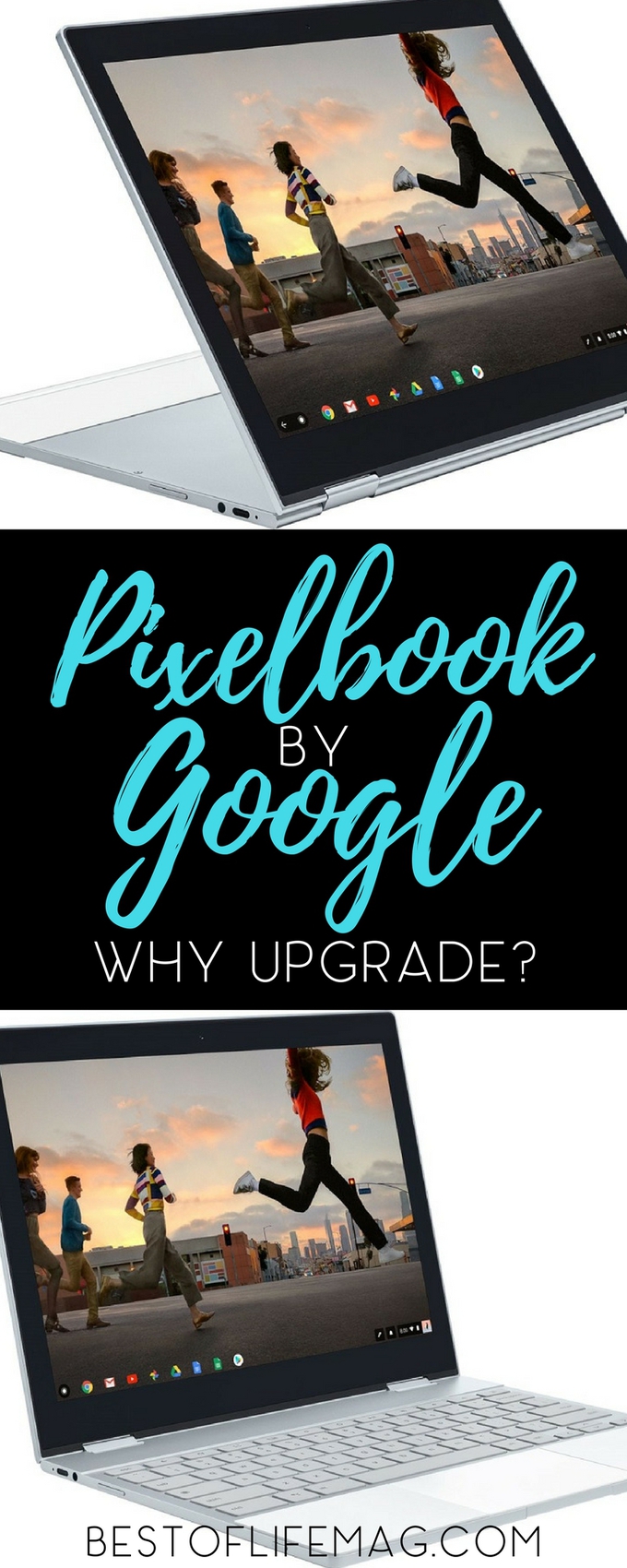 The Google Pixelbook offers features that have changed the way we think about laptops giving people countless reasons to upgrade.
If you've heard of the Chromebook by Google, you're already ahead of the game. The Chromebook was Google's first entrance into the laptop industry and while it was impressive, it was also limited. Then, in true tech fashion, Google evolved the Chromebook and now we have the Google Pixelbook. The Pixelbook adds plenty of features and continues to grow. That growth gives even more reason to stop at a nearby Best Buy to pick one up.
High-Performance Upgrades
Unlike previous Chromebooks, The Pixelbook has some impressive specs built right into each device. There is a Core i7 processor that powers up the 12.3-inch display. The display is also touchscreen with 2400×1600 resolution. Along with a powerful display, there is also 16GB of RAM and 512 GB of onboard storage. USB-C ports, dual speakers, microphones and a headphone jack round out the impressive power of the Pixelbook.
Thinnest Ever
The Pixelbook is Google's thinnest laptop ever at just 10.3mm. While thin, the Pixelbook is also sturdy with a lightweight aluminum design. When you own a Pixelbook, you can bring it anywhere.
The Stylus
Thanks to the touchscreen technology, a stylus is available for the Pixelbook. Use the stylus to write, draw, edit, and create many different things using apps. The stylus is built to work perfectly with your Pixelbook and make life easier, especially in tablet mode.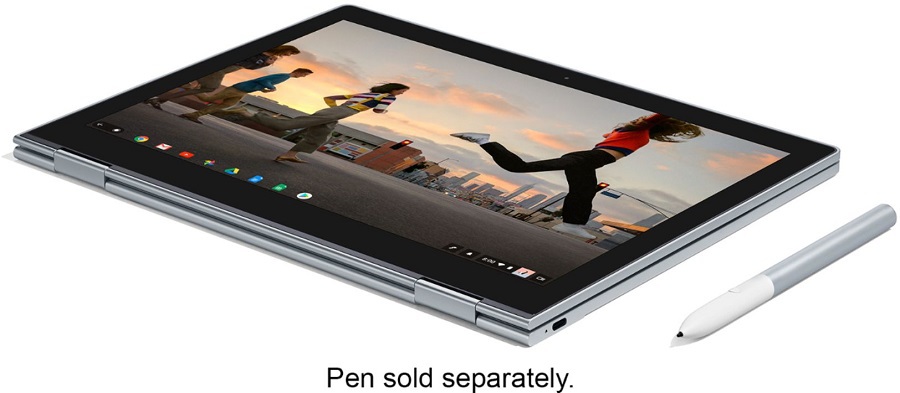 Tablet Mode
Convertible laptops are nothing new but when a laptop is this thin, it seems impossible. The Pixelbook, however, does flip around to become a tablet and makes it easier to use in many different situations. The convertible feature also makes the Pixelbook adapt to you and your lifestyle.
Personal Assistant
Google Assistant has been growing into something truly amazing. People use the assistant to create reminders, take notes, get shopping done, and even control other smart house products. The Google Assistant first appeared in smartphones and then the Google Home but now can be found on the Pixelbook. Using the Google Assistant that is built-in you just need to say, "Okay, Google" to get started.
G-Suite
We're all familiar with different apps from other developers like Word and Powerpoint. While many of those aren't available on the Pixelbook, Google has an answer. There are G-Suite apps that come with Docs, Sheets, Slides and more. Each app has its own purpose and can help you get work done from anywhere. Many of the things you save will be saved to your Google Account so you can access them from just about anywhere. Start working on Docs from your Pixelbook and then finish it from your desktop at home.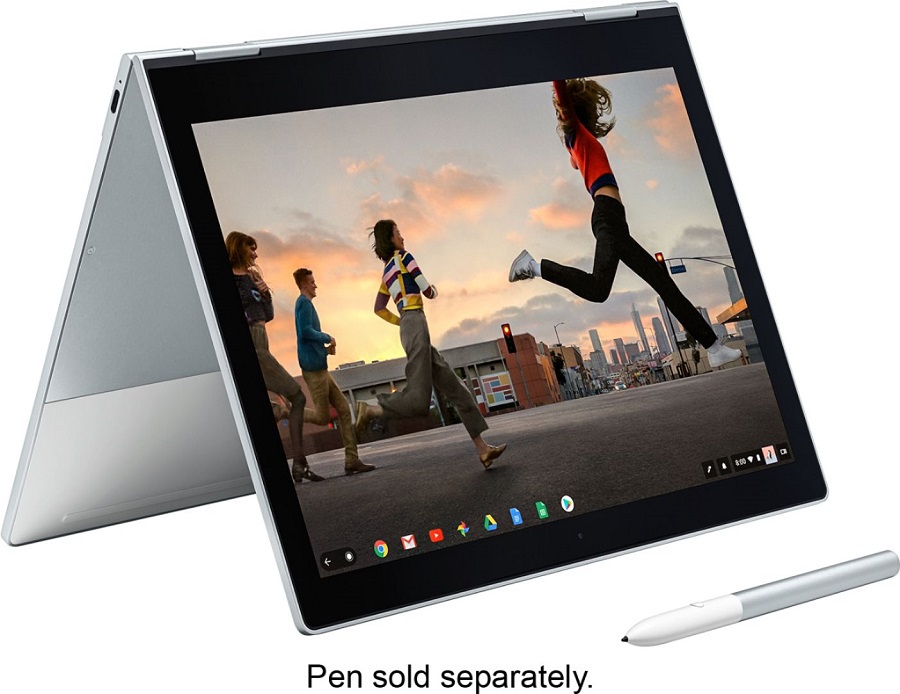 Offline
Google has developed a way to access just about everything even when you're offline. Use apps like Google Play Music or YouTube to download entertainment, the G-Suite apps will save for offline view and you can use Netflix to download streaming services. Once downloaded, you can access them all even if there is no internet connection. Once service is restored, works will be automatically saved and updated as needed.
Chrome OS
Chrome OS gives you free access to any of the G-Suite apps and there are even deals you can receive just for being a Pixelbook owner. On top of that, Google is always upgrading and developing new features. As a Pixelbook owner, you'll receive many of the updates free of charge and over the internet.
Google Security
Another added benefit of owning something produced by the world's largest internet search engine is the internet security. Google developers know their way around the web, even the darker aspects. That knowledge paired with consumer experience in mind means you will always be protected while you browse.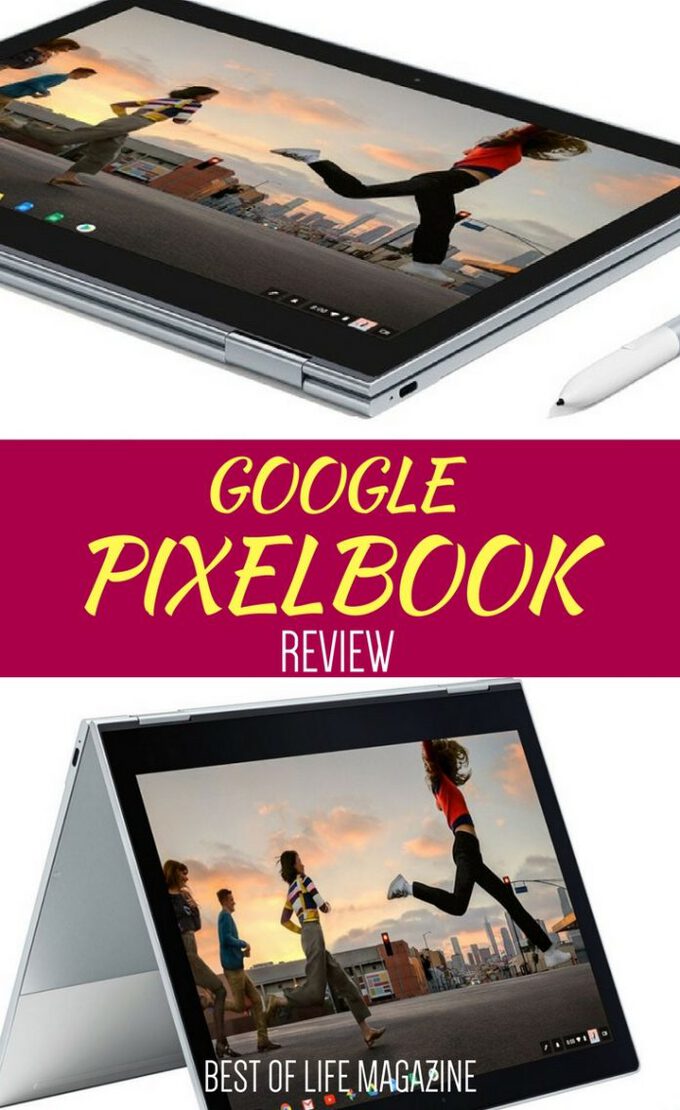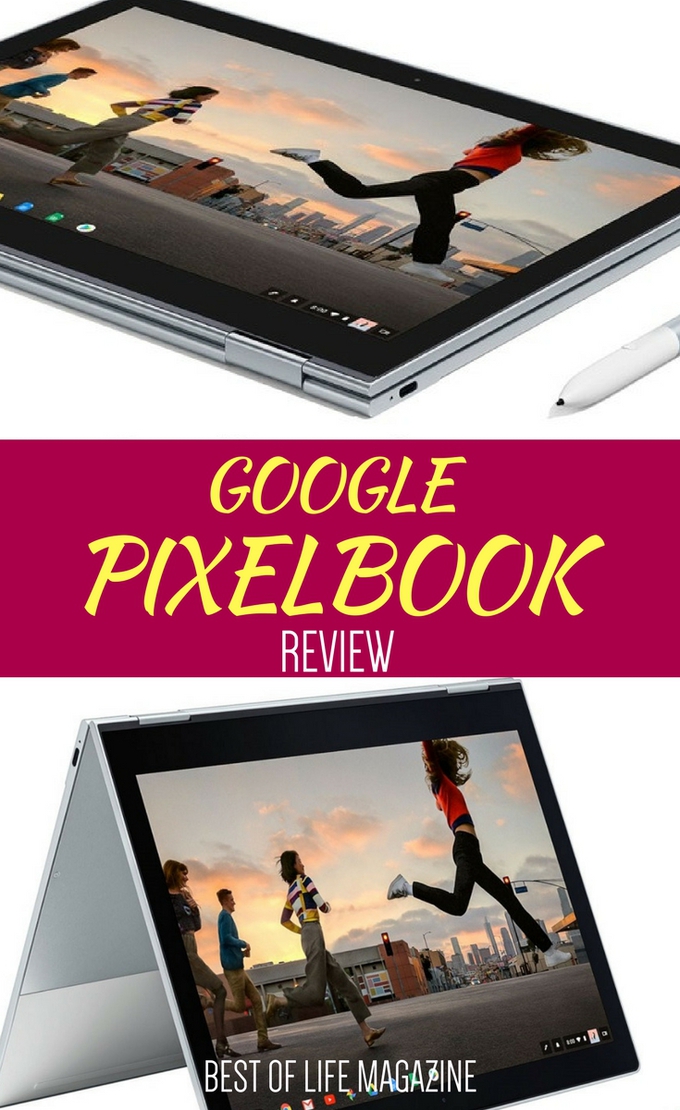 Start it Up
Not only does the Pixelbook run smoothly, it also starts up within 10 seconds. What that means is that when you need your Google Pixelbook, it will be ready to go. No need to wait for it to start up.
Pixelbook Deals
One of the most important reasons to get the Google Pixelbook is the deals available at Best Buy. There is currently a special offer that is running through April 7, 2018. The special offer will save you $100 on the Pixelbook at Best Buy, making it even easier to own a Google made product.