This site contains affiliate links. Please read our Policies for information.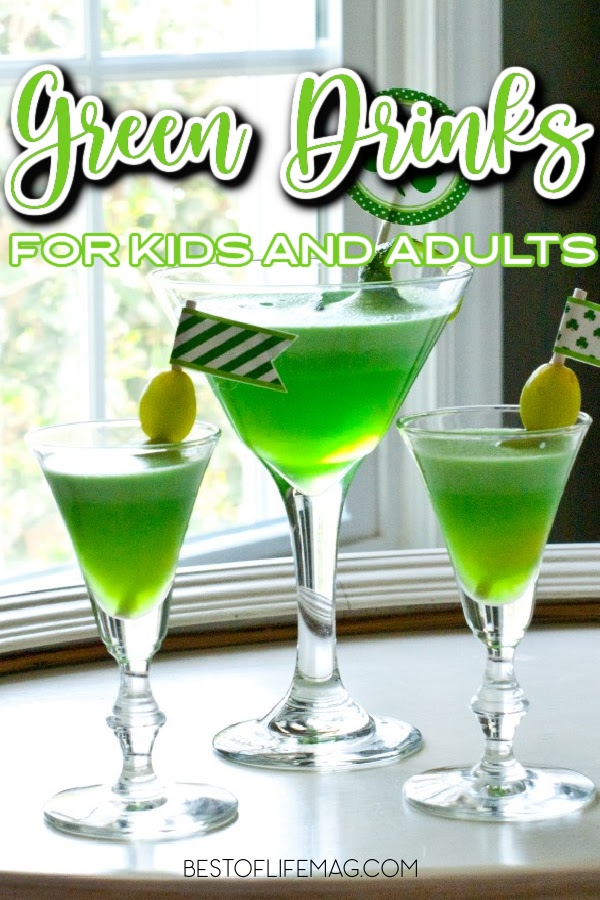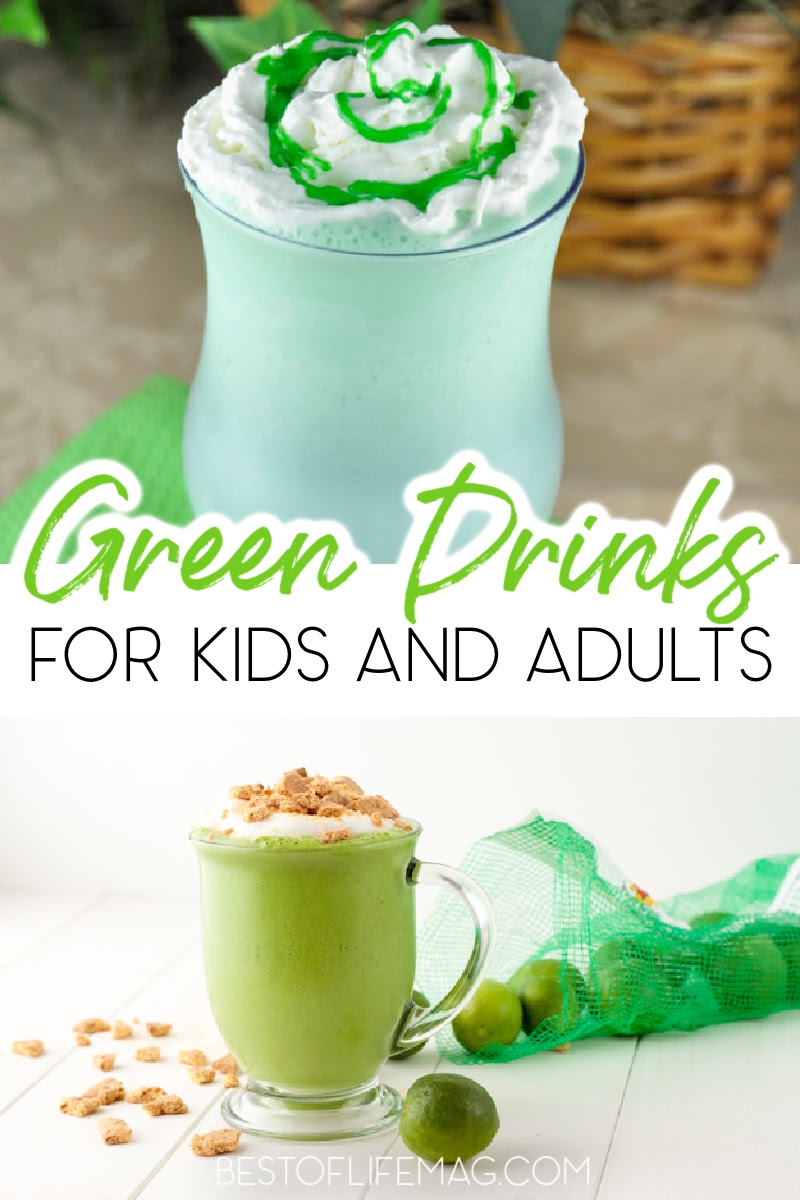 Leprechauns run rampant, four-leaf clovers are searched for and everything we consume gets a touch of green. Adults can enjoy not only green cocktails but green beer as well while children enjoy their own kid-friendly green drinks in a more festive format than their typical juice or soda.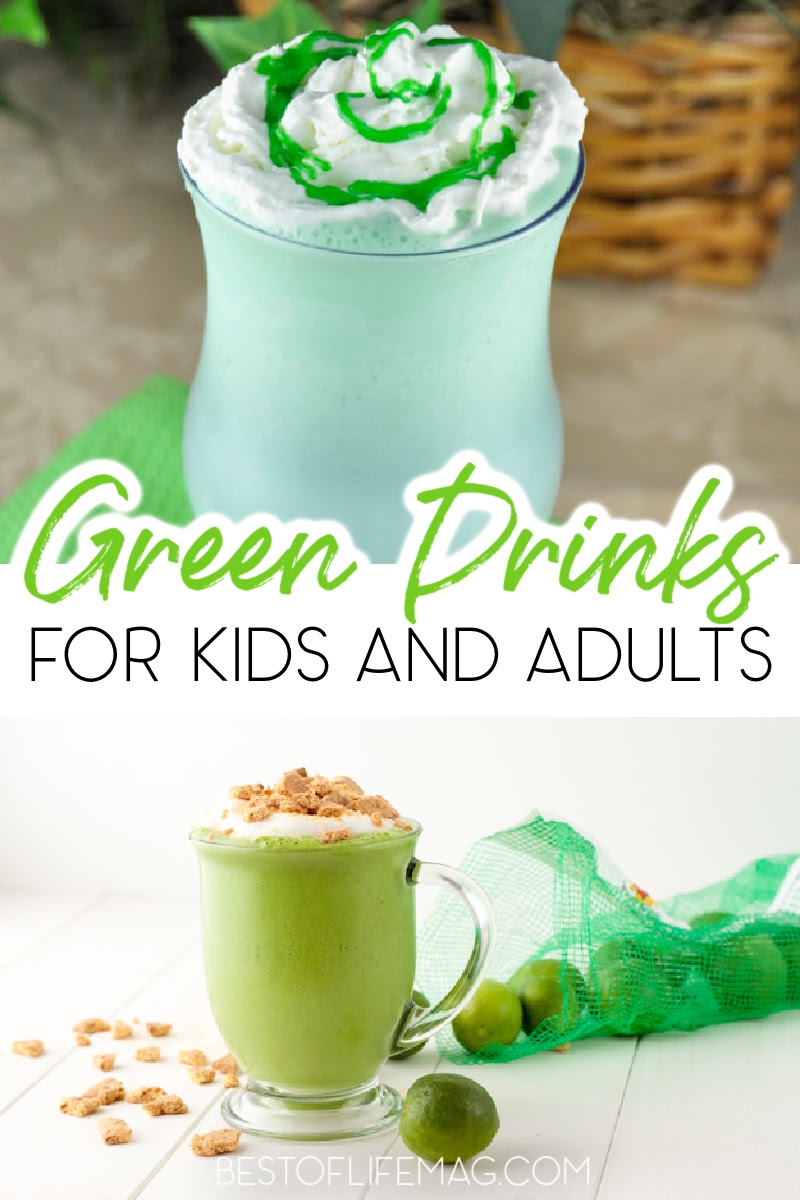 St. Patrick's Day is when we come together and celebrate the culture and history of the Irish. All are welcome to join in that celebration, and if you so choose, you can be Irish for a day. St. Patrick's Day is when we come together and celebrate the culture and history of the Irish with these green drinks for kids and adults!
If you plan on serving these cocktails or others you can't go wrong with some basic supplies. A variety of glasses for margaritas, cocktails, mojitos, and of course some wine glasses. I also like to keep some basic bar necessities on hand like a shaker, muddler, cutting boards, knives, shot glasses, measuring tools, and a serving tray!
Get our popular summer cocktail recipes ebook for only $2.99! These drink recipes are perfect for any thirsty desire!
Lime Sherbet Floats | Home Cooking Memories
Sparkling Cucumber Cooler Gin Cocktail | The Best of Life Magazine
Green Apple Sangria | Made With Happy
Sparkling Leprechaun Kiss | Hot Eats and Cool Reads
Shamrock Punch | Passion for Savings
St. Patrick's-Tinis | Andersruff
Weight Loss Green Drink | The Best of Life Magazine
Patron Skinny Margarita | The Best of Life Magazine
Homemade Shamrock Shake | Wishes and Dishes
Shamrock Shooters | Babble
Baileys Pudding Shots | Crazy for Crust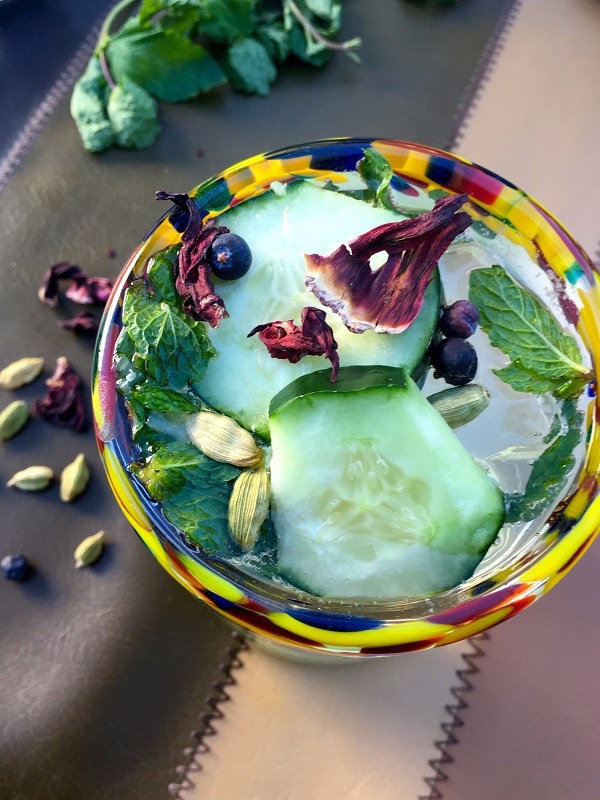 Candy Infused Vodka | 1 Fine Cookie
Key Lime Pie Smoothie | Healthful Pursuit
Jillian Michaels Green Juice | The Best of Life Magazine
Green Milk | Thoughtfully Simple
Honey Dew Cucumber Mint Mojito | Thyme Food Blog
Shamrock Ale | Tablespoon
Sparkling Shamrock Champagne Cocktail | Taryn Williford
Chocolate Mint Brownie Milkshake | Two Peas & Their Pod
The Last Word Cocktail | The Kitchn
Creamy Irish Coffee | Eat Well 101
Mint Oreo Smoothie | Makes and Takes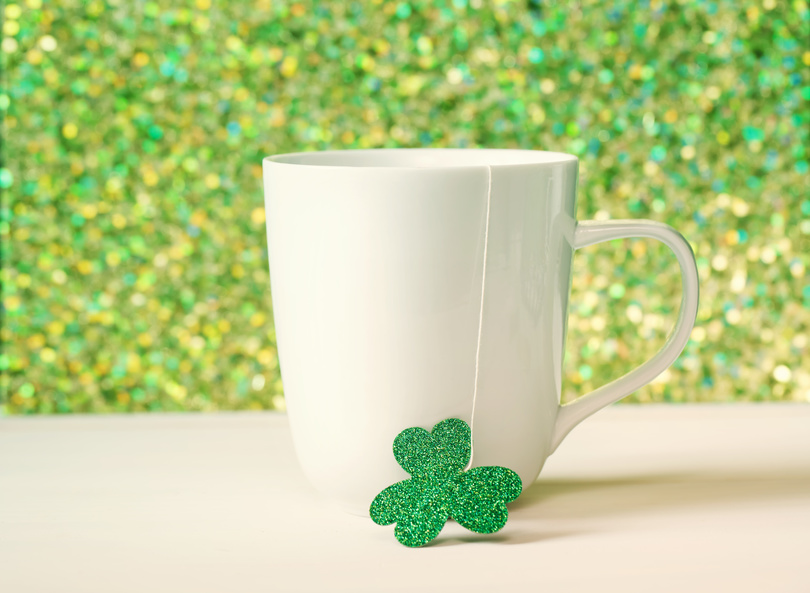 Mint Hot Chocolate | Mom.Me
Ombre Punch | Sweet Haute
Pot of Gold Cocktail | Glitter Guide
Mango Coconut Smoothie | Kitchen Treaty
Honeydew-Basil Nojitos | BHG
Kale-Aid | Center Stage Wellness
Green Detox Juice | Young and Raw
St. Patrick's Day and cocktails just go hand in hand. There are drinks for kids, drinks for adults, drinks for both and a great time to be had every St. Patrick's Day. So whether you're Irish or not, have a great St. Patrick's Day and don't forget to go green. Remember, drink responsibly.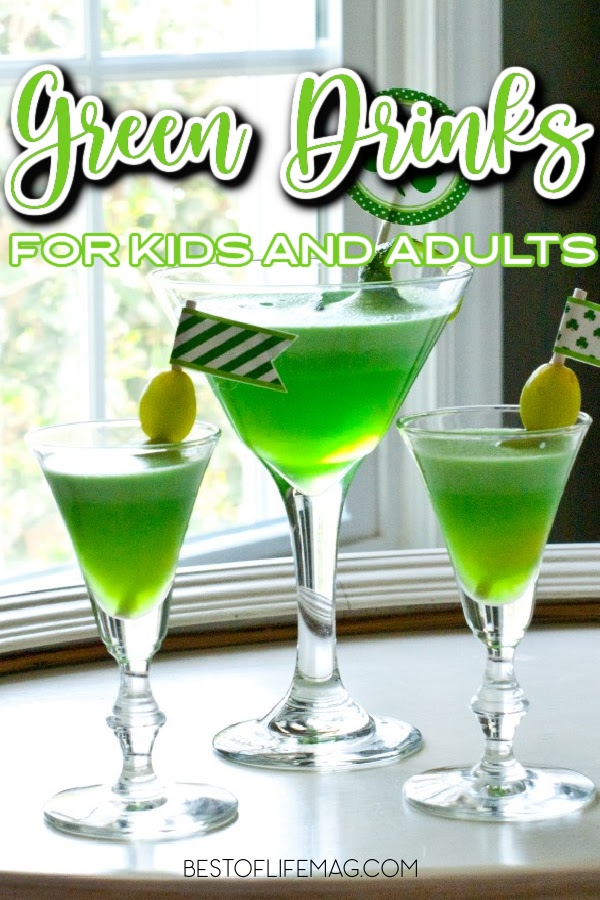 More Holiday Recipes
Green Margaritas for St Patricks Day | St. Patrick's Day is for the whole family, but these drinks are just for the adults.
Easter Treats for the Family | Easter is right around the corner. Are you ready to celebrate with a hopping good time?
Cinco de Mayo Foods | Everyone is invited to enjoy Cinco de Mayo, a Mexican cultural holiday that is filled with good food, good drinks, and good times.
Red White and Blue Margarita Recipes for Patriotic Parties | Summer is the season of patriotic holidays. Show your patriotism one sip at a time with these margaritas.
Easy Twice Baked Potatoes Recipe | Twice-baked potatoes at first glance may not belong on a list of holiday recipes. Until you realize you have probably only really made twice-baked potatoes for the holidays.
Save