This site contains affiliate links. Please read our Policies for information.
Edwin The Duck and I were introduced to each other during CES over a year ago, but at that time he was only iPhone compatible.  Not the case any longer as Edwin the Duck is now Android compatible allowing him to be the one rubber duck that has been amped up with technology for all users. Our children often grow out of their toys, but Edwin is different because he grows with them. When I was first introduced to Edwin, I found him perfect for Ava, our daughter. If you'd like to add Edwin to your home he's available online, here. You can also download the interactive app to control Edwin!

Now, Edwin the Duck has an Android app that lets kids play, learn, and grow wherever they are.

What Edwin Does
Edwin is capable of so many things that improve over time. You can use Edwin as a nightlight and sound machine to improve sleep. The waterproofing allows Edwin to enjoy bath time with your child. During bath time, Edwin can help you monitor temperature and play games. Ava and I love the interactive stories Edwin tells as well. I love the hands on learning games like puzzle solving and games. The best part is that as Ava grows the stories get harder, the puzzles more complicated, and the games more exciting. By adding difficulty to the games and other features Edwin can grow with your child.
Edwin The Duck Offers Connection Through Tech
Meeting Edwin has been really perfect for both Ava and me, but he's getting even better. At launch, Edwin only had a computer app that let you read stories or play games. Now, Edwin has an Android app! Through the app, you can connect to Edwin via Bluetooth 4.0. The app is home to original songs, games, and stories and Ava has taken full advantage of all three. Ava loves playing school with Edwin, and I love that she's learning while having fun. Edwin even is there on Ava's desk while she does her homework.

Fun For All Ages
Unfortunately, Ava is getting older, and life is getting more sophisticated every day for her. However, Edwin is for all children from newborns to toddlers and older. Parents of infants can use Edwin to help monitor bath temperature or play soothing sounds during naptime. Preschoolers can learn to read with the aid of Edwin and toddlers can play complex games and solve puzzles. No matter the age, story time is always fun with Edwin, especially since the app has colorful cartoons that play with the story. Add sing-alongs to the mix, and you've got a toy that will be with you and your child for years to come. How many toys can say that and mean it?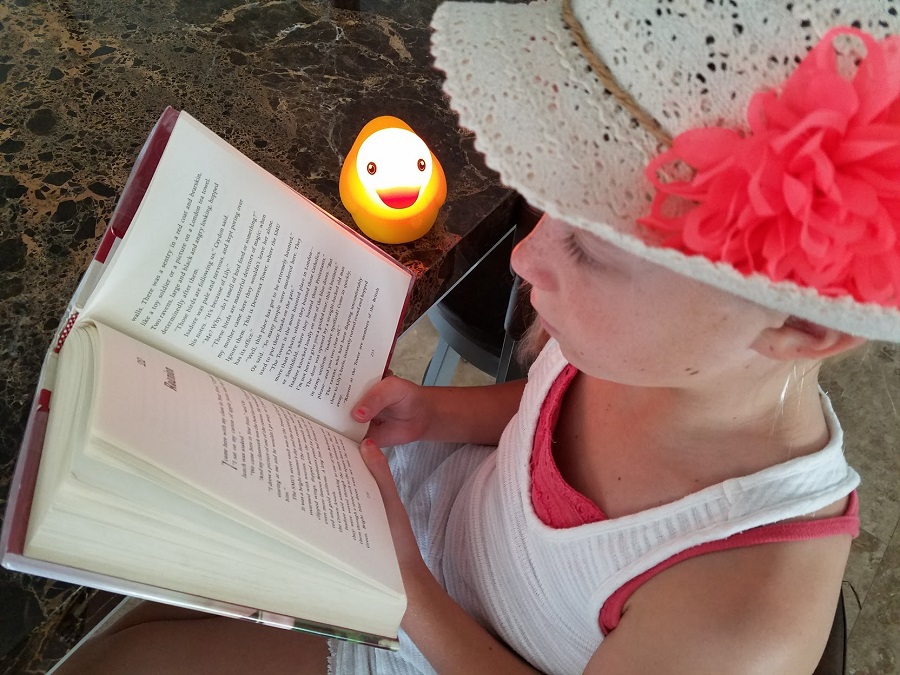 We've loved having Edwin in our home. Ava loves to play with him, and I love that she feels his companionship when she does homework and reads stories.
Now that the app has been released for Android it's made everything even better. Ava can now bring Edwin with us when we travel as a family. There's little better as a parent than seeing your child laugh and play knowing all the while they're learning. I'm so glad we've added Edwin to our home tech collection. Don't forget you can add Edwin to your own home by purchasing one here!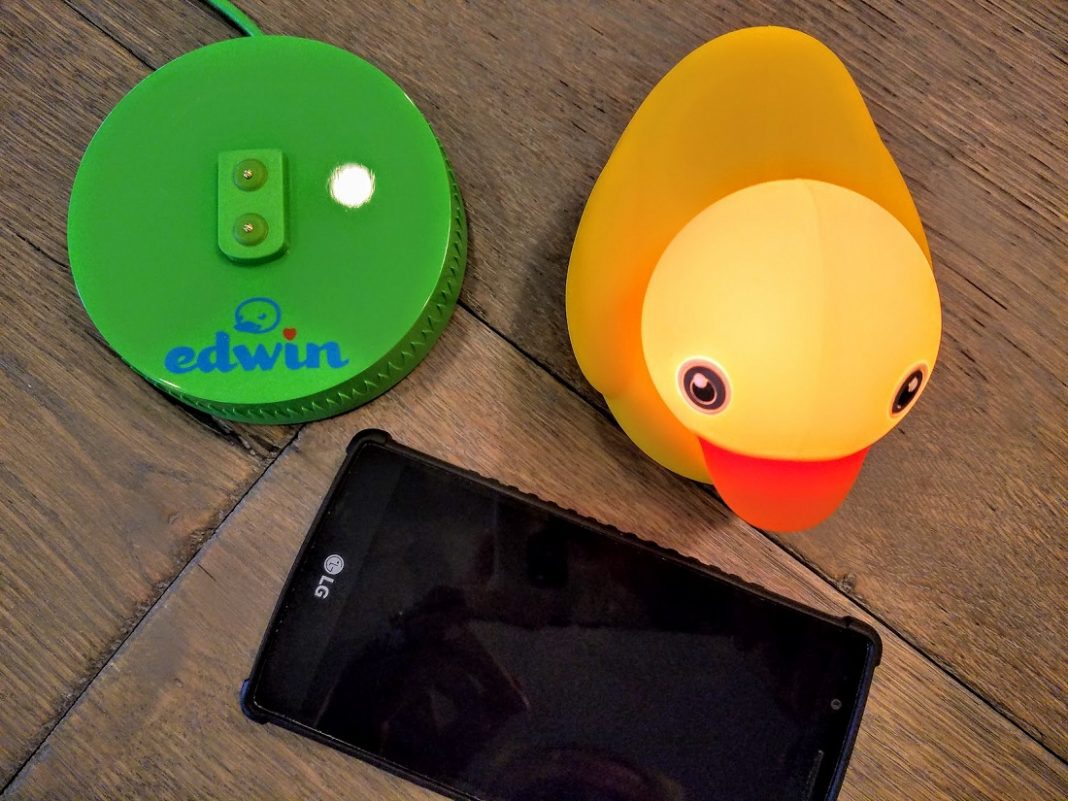 Save